........ CALLS FOR IMPROVEMENT OF REVENUE ALLOCATION TO LOCAL GOVERNMENTS IN BENUE STATE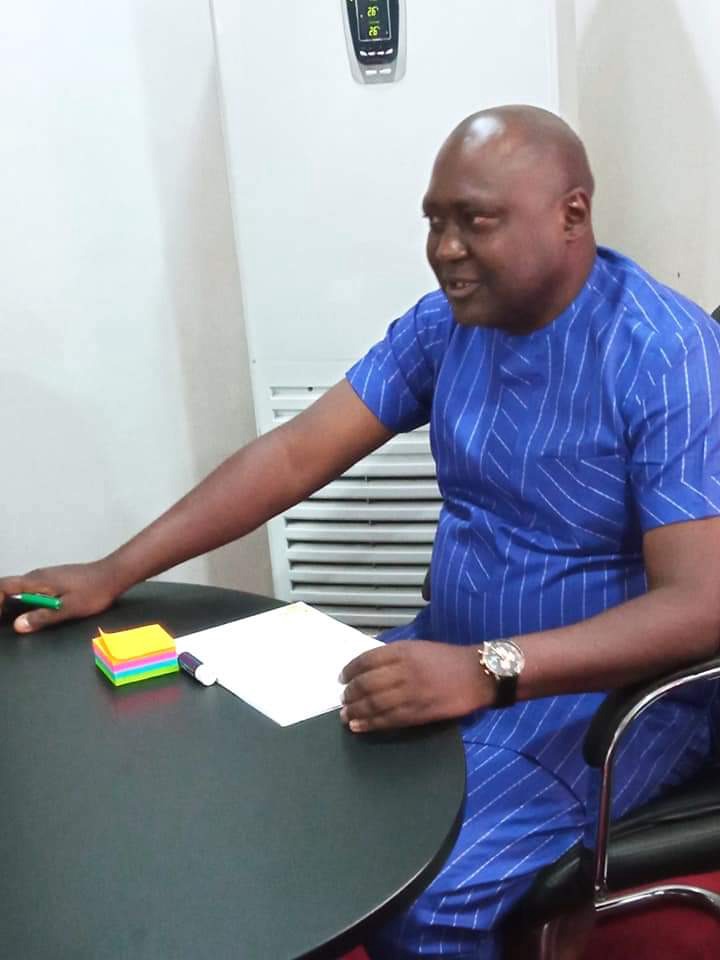 Special Adviser, Bureau of Local Government and Chieftaincy Affairs, Hon. Ken Achabo, has decried the extremely poor Allocation from the Federation Account to the Local Governments in the State, and called on the Revenue Mobilization Allocation and Fiscal Commission, to increase the accruals to the Local Governments in Benue State from the Federation Account.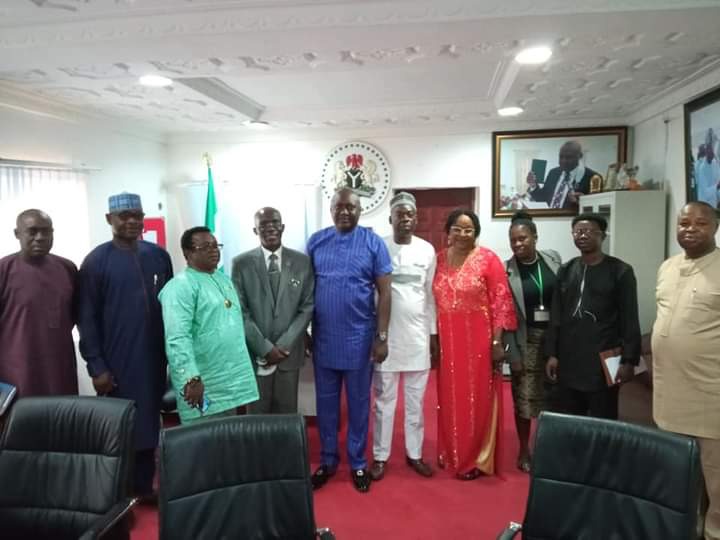 Hon. Achabo made this call today during a courtesy call on him by the Makurdi Zonal Directorate of the Commission in his office. 
He decried the paucity of funds which have hindered the proper Mobilization, of the relevant officers for the field work where adequate data will be harnessed ,for improved revenue generation and as well provide the Commission with the necessary indices to act accordingly.
The Special Adviser assured the Commission of the resolve of the Bureau to sustain a robust synergy with them for improved revenue generation, in the State and promised that his doors would always remain open for an interface with officials of the Commission, whenever the need arises.
Earlier, the new Zonal Director of the Commission in charge of Benue, Kogi and Kwara States, Mr. Olaoye Ayodeji, said they were in the office of the Special Adviser to familiarize with him and as well sue for him to exert his influence ,on the Council Chairmen to provide the necessary logistic support to the staff of the Commission who are in the field to collect the necessary data for improved revenue generation, and commended the Special Adviser for the warm reception accorded him and his team.
In his closing remarks, Permanent Secretary of the Bureau, Mr. Elvis Attah, who was represented by the Director of Planning Research and Statistics of the Bureau, Mr. Gabriel Tese, thanked the Zonal officials of the Commission for the visit but appealed to the Commission ,to consider the movement of the Zonal headquarters back to Benue State owing to her centrality in the North Central region.
Content created and supplied by: Clearthougtnews (via Opera News )