1) 1) Buhari: Libya fuels insecurity in Nigeria, Sahel region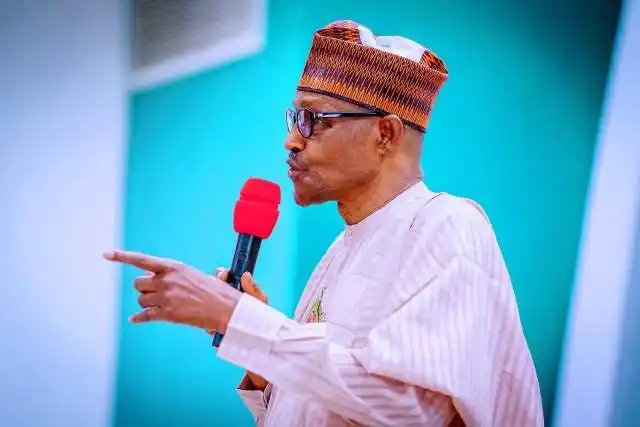 President Muhammadu Buhari warned on Thursday that as far as Libya remains unstable, illegal arms and ammunition will continue to flow in the Sahel region of Africa.
He spoke at the State House, Abuja, while receiving in farewell audience Mohammed Ibn Chambas.
They didn't learn any other skill, than to shoot and kill. So, they are a problem all over the Sahel countries today," the President said.
"We closed our land borders here for more than a year, but arms and ammunition continued to flow illegally. As far as Libya remains unstable, so will the problem remain.
He said Nigeria would continue to play a leadership role on the continent.
2) Aisha Buhari Returns To Nigeria After Six Months In Dubai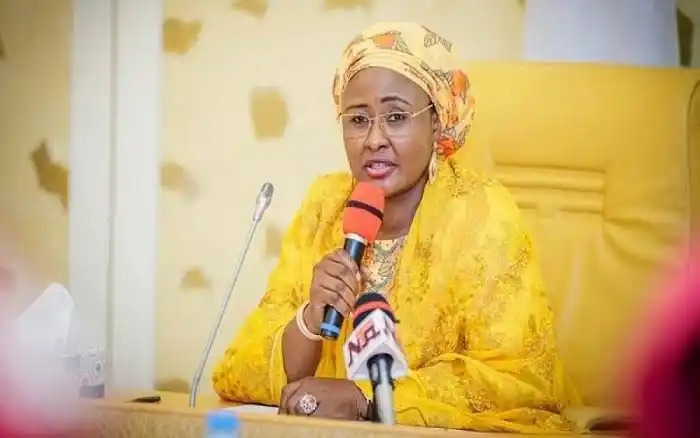 First Lady Aisha Buhari is back in the country after spending six months in Dubai, United Arab Emirates.
She was said to have returned to the country on Wednesday night.
There were concerns over her whereabouts during her long absence but the presidency avoided making comments on the issue.
3) APC Govt Full Of Corruption, Nepotism – Dino Melaye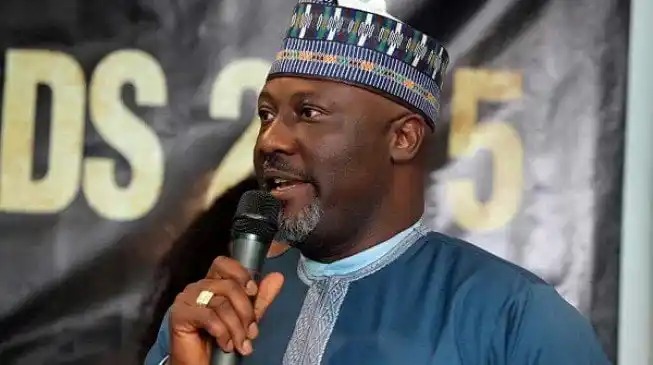 A former lawmaker representing Kogi West Senatorial District, Dino Melaye, has slammed the President Muhammadu Buhari-led administration.
In a post on his Twitter handle on Tuesday, Melaye said the All Progressives Congress, APC-led administration was full of corruption, nepotism and maladministration.
According to the former lawmaker, Nigeria only export raw materials and subsequently import finished goods made of the same materials.
"There is no longer governance in government in Nigeria. Insecurity, Corruption, Ineptitude, Nepotism and Maladministration are the Hallmarks of the Buhari administration," Dino Melaye wrote.
"We export crude oil only to import refined products of crude oil, export cocoa only to import chocolate, we export timber and import furniture including toothpic Etc.
"In an unjust society, silence is a crime. Wake up Nigeria!!! SDM"
4) Buhari Will Not Condone, Spare Looters – APC Tells PDP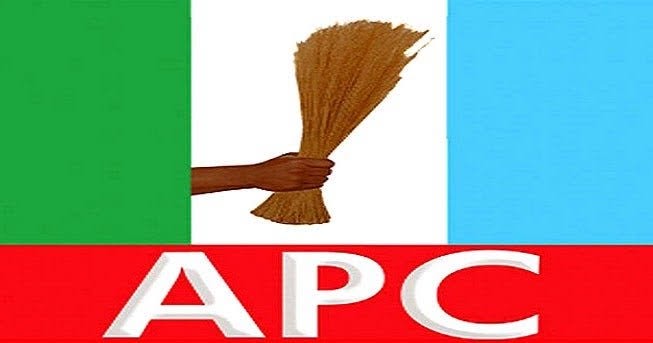 The All Progressives Congress (APC) has backed President Muhammadu Buhari to go after looters of public funds within and outside his government.
According to the statement, the Muhammadu Buhari-led Federal Government would not spare or condone looters found guilty.
5) No Biafra Without Us, Nnamdi Kanu – IPOB Replies Asari Dokubo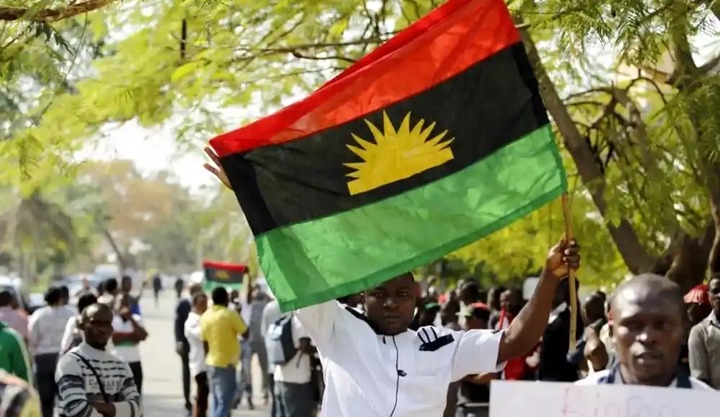 The Indigenous People of Biafra, IPOB, on Wednesday, noted that there will be no Biafra without its leader, Nnamdi Kanu.
IPOB made this claim while reacting to the formation of a Biafra government by a former militant warlord, Asari Dokubo.
The spokesman of the group, Emma Powerful, during an interview, noted that the IPOB leader is relevant in the actualization of Biafra.
Powerful when asked if Kanu is still relevant following the statement of Dokubo said, "Use your tongue and count your teeth, asking whether our leader Mazi Nnamdi Kanu is still relevant is like asking if Nigeria is in Africa."
6) Buhari Govt Responsible For Worsening Insecurity – Wike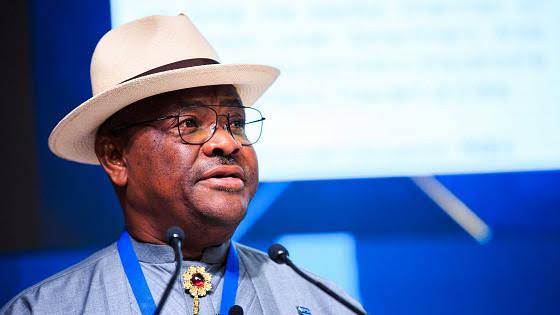 Governor Nyesom Wike of Rivers State has accused the Muhammadu Buhari-led government of being responsible for the worsening insecurity in the country.
In a Television interview on Thursday, Wike said the lackadaisical attitude of the Federal Government to security matters is responsible for the high rate of crime across the nation.
Wike said that the federal government was in the habit of politicising security matters, asking the government to stop playing politics with the issue of security.
The governor also advised the government to change its approach on security which would lead to defeating insecurity in the country.
7)Hijab crisis: You're inviting chaos – Islamic group warns Christians, Kwara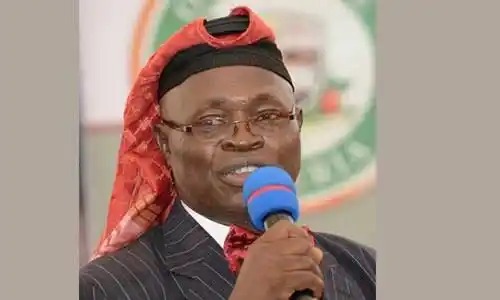 The Muslim Rights Concern (MURIC) has issued a stern warning to the Kwara State Government, saying that any attempt by the government to sweep the right of the Muslim girl-child to wear hijab under the carpet will be resisted.
MURIC declared that the law is on the side of the Muslims, adding that there will be no retreat, no surrender.
The Islamic rights group called on stakeholders to call the Christian Association of Nigeria (CAN) to order, heaping the blames of the violence that erupted in one of the schools on Wednesday solely on CAN.
8) Yoruba no longer part of Nigeria, says Igboho
Sunday Adeyemo, youth leader better known as Sunday Igboho, has declared that the Yoruba are no longer part of Nigeria.
"We no longer have peace in our home. We have a good country but our leaders are bad. We don't want them again," he said.
"After this discussion, we will hold meeting and open our borders so that rice, food and other things can enter easily. Enough is enough. All our borders that Nigerian government closed, we are telling them we are no longer under them, we will go and open the borders.
"We are ready for everything they want to do to us. I am speaking on behalf of Yoruba people.
8) Sheikh Gumi Inciting Bandits To Attack Christians, Others – Yoruba Elders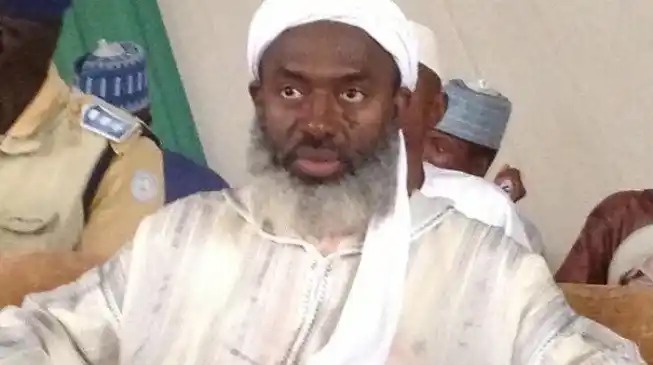 Pan-Yoruba elders have accused Sheikh Abubakar Ahmad Gumi of inciting bandits with various unfounded statements to commit more attacks and crisis in the country.
The elders stated this in a communiqué issued and signed by Mogaji Gboyega Adejumo at the end of their meeting on Wednesday in Mapo Hall, Ibadan, Oyo State.
The pan-Yoruba elder accused President Muhammadu Buhari of allowing Gumi to incite crisis while hiding under the guise of negotiation.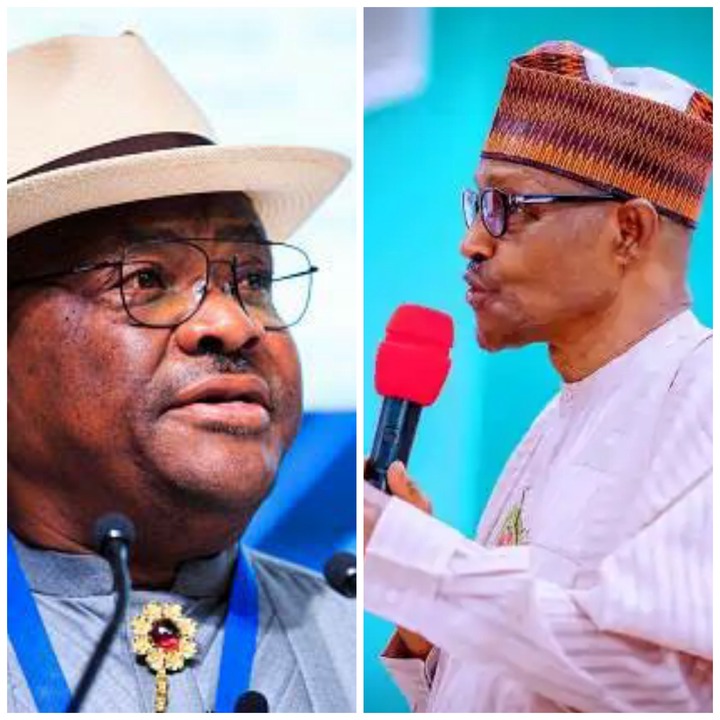 Content created and supplied by: Messymellycara (via Opera News )