Here are some news headlines
1. Nigerian Government threatens striking Doctos with "no work, no pay"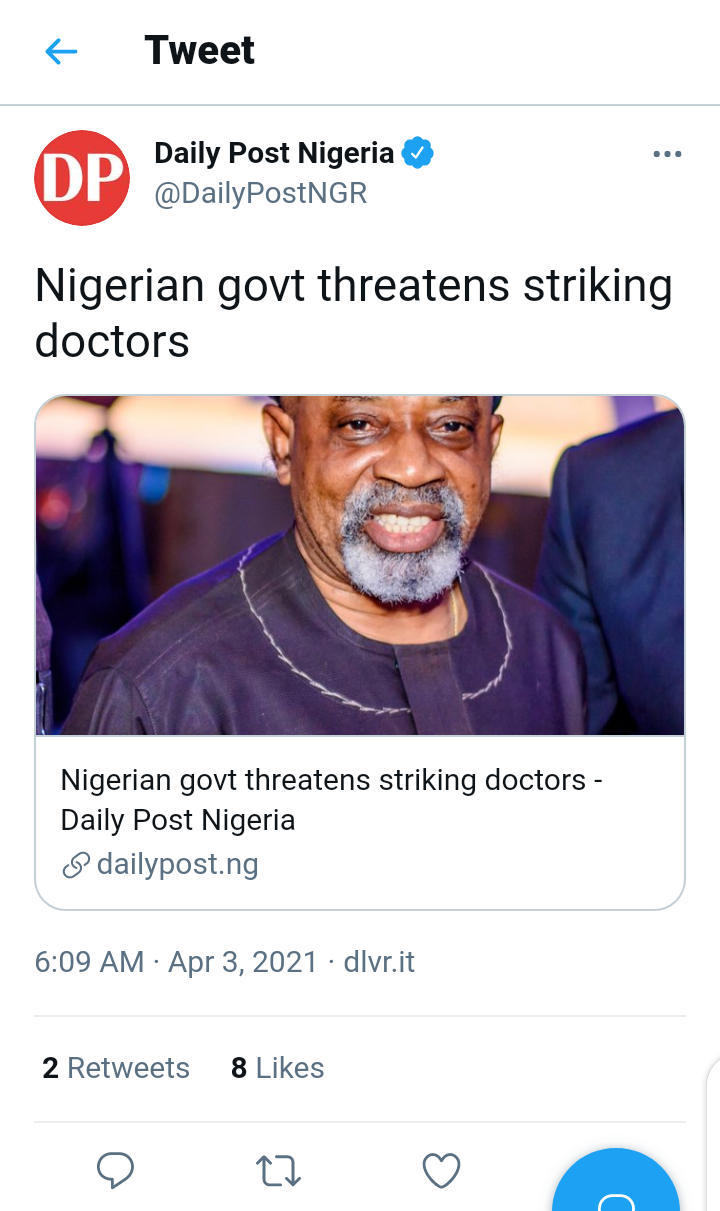 The minister of labour, Chris Ngige, has sent a strong Warning to Doctors that are on strike. The Doctors started an indefinite strike action on the first of April. A day before the Strike, the federal government pleaded with them to reconsider their action, but they refused and still carried on with the Planned action. Yesterday, the minister of labour in an interview with Channels Television said that, if the striking Doctors refuses to call off the Strike, then the government will have to implement a 'no work no pay' action on them.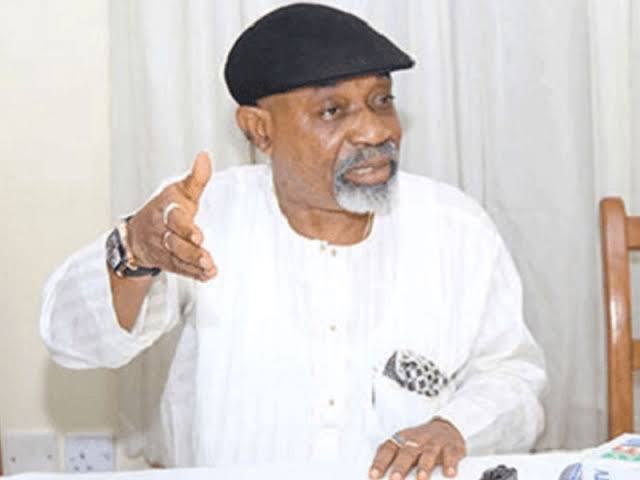 2. Senate President donates 8 million Naira to victims of Yobe market fire disaster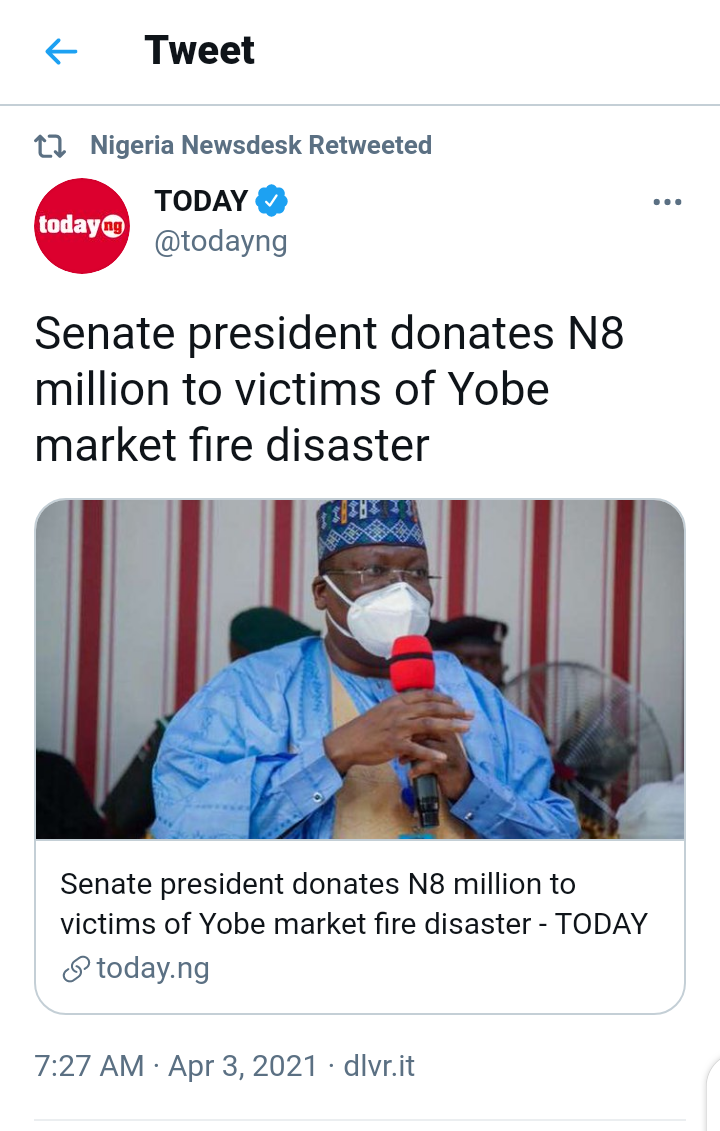 The Senate President, Abdul Lawan has reached out to the victims of the Yobe Market fire incident that happened days ago. The Senate President in his generosity, donated the sum of Eight million Naira to the victims. The kind gesture from the Senate President, will bring some form of relief to the victims, and some of them will be able to get some compensation for their goods, that were lost to the fire incident.
3. Road Accident claims the life of another Nigerian Lawmaker and his son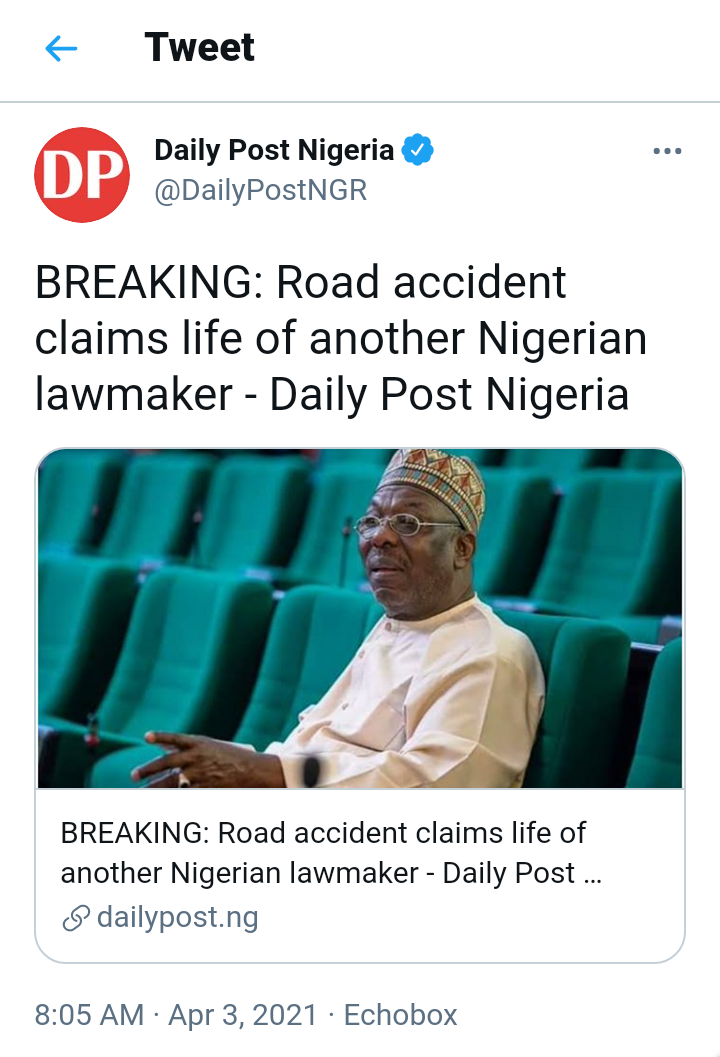 Nigeria has lost one of her lawmaker, to a road accident that happened recently. The Lawmaker who is from the House of representatives, representing the Jos North/ Bassa federal Constituency, died while he was on his way to Jos. According to the Report shared by Dailypost, the incident happened at Bade- Gitata road on Friday evening. He was not the only one that lost his life, his driver and son also died in the Crash. May their souls rest in Peace.
Content created and supplied by: Sooni (via Opera News )