It is really important to always do what is right in this life because one day, death will come knocking and you will lose all the things you have worked for, except the impacts you made in people's life. No matter the educational degree, the amount of money in the account, fleets of luxurious cars, exotic mansions and other things that we have, we shall live everything behind one day. People will not remember us for what we had when we were alive but the impacts we made in their lives when we were alive. This is why we still remember some people who have died donkey years ago today because of their good deeds. On this note, with deep sense of loss, we regret to announce the death of yet another prominent Nigerian who lost his life yesterday, Senior Advocate of Nigeria John Odubela.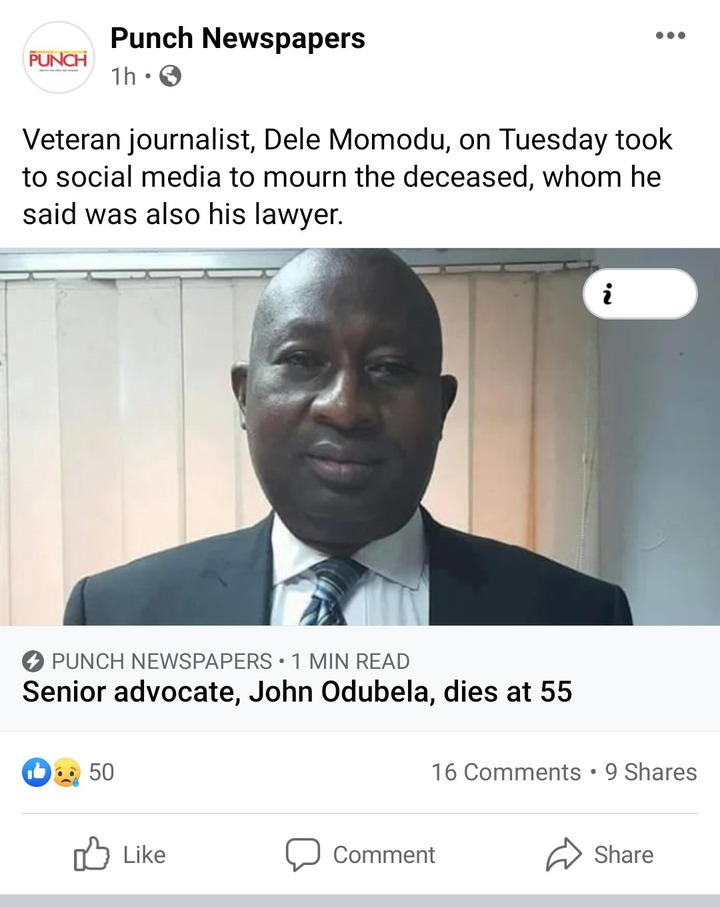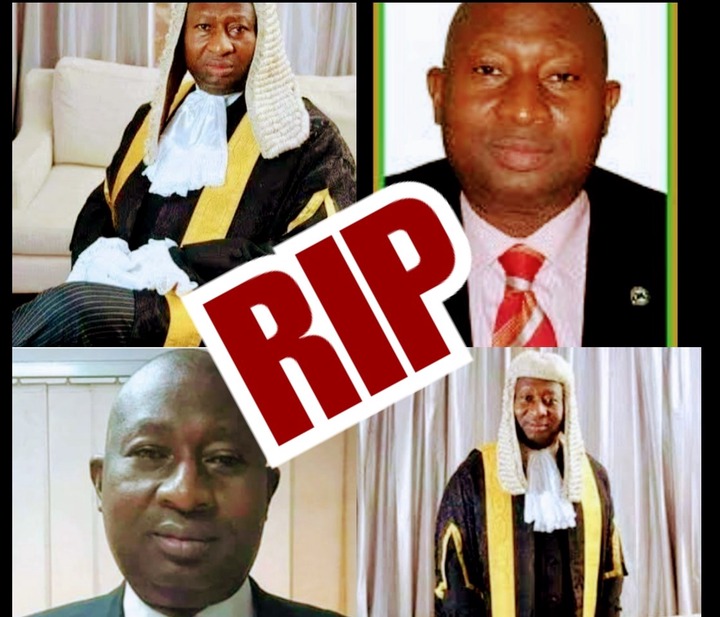 John Odubela studied Law at the Ogun State University now known as Olabisi Onabanjo University. He was called to Bar in the year 1990 and then he started his career at a law firm 'Rickey Tarfa&Co.' where he later became a senior partner. He was once the Commissioner for Education, Science and Technology during the administration of Senator Ibikunle Amosun. John Odubela was a prolific lawyer and he represented several high-ranking elites in Nigeria.
Rest in Peace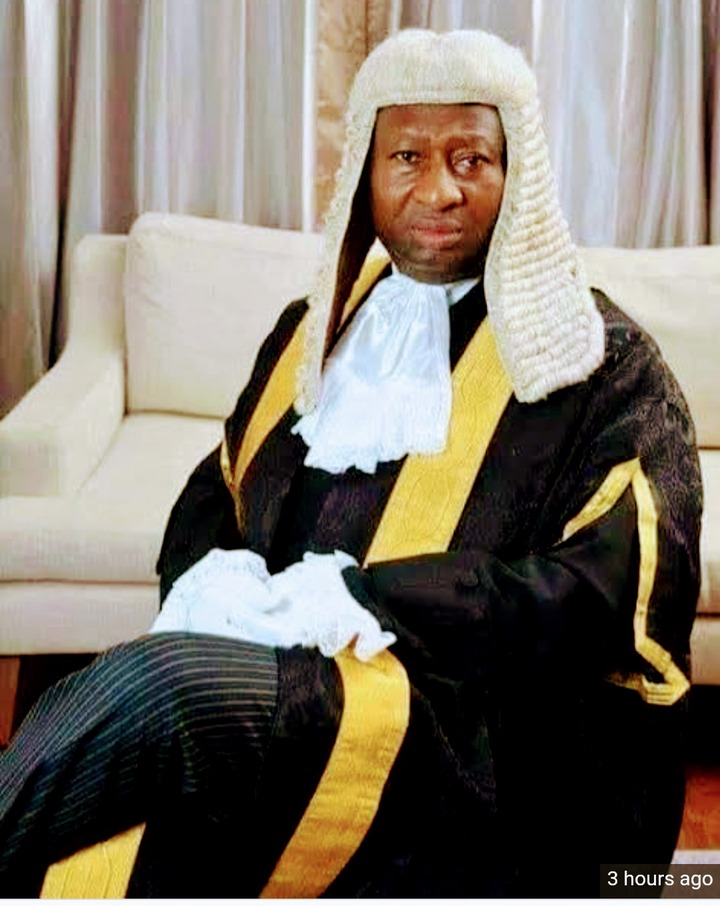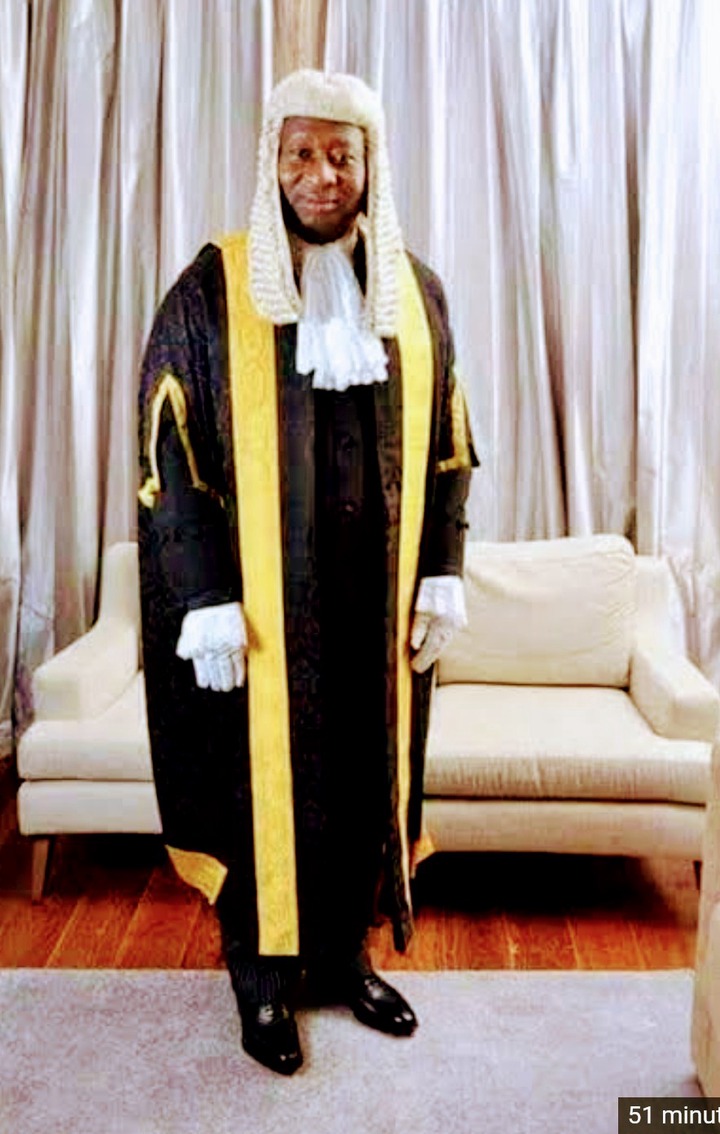 He represented Senator Godswill Akpabio, Senator Dino Melaye, Osagie Ize-Iyanmu and lots more. His death was announced by the law firm where he was a senior partner before his death. In the statement, John Odubela reportedly died in the late hours of Monday, 15th of March 2021 after suffering from a very brief illness. He was survived by a wife and three daughters who are now mourning his death. His burial arrangements will later be announced by his family.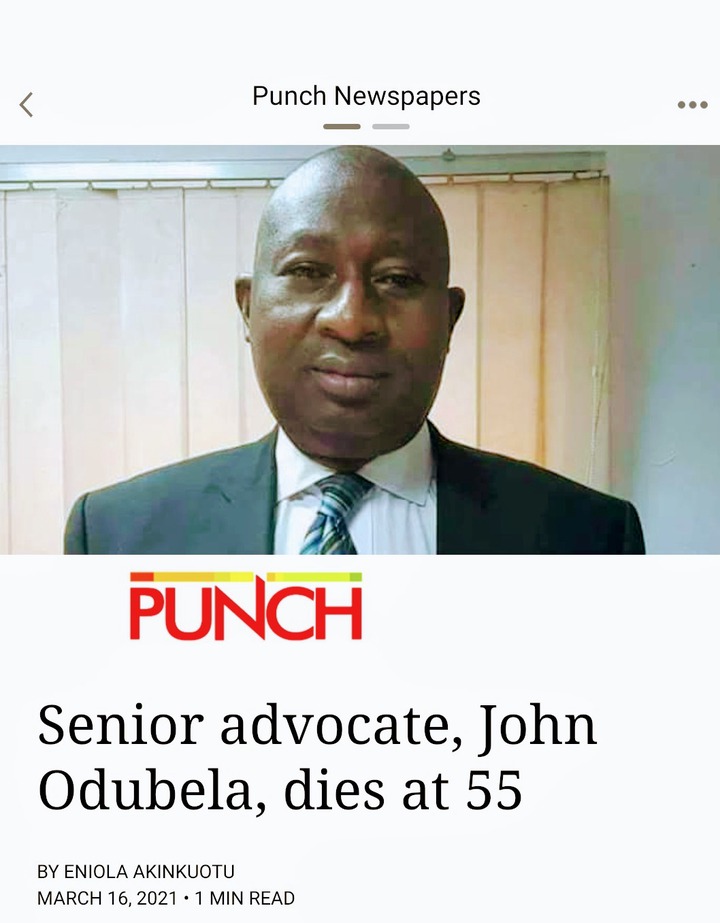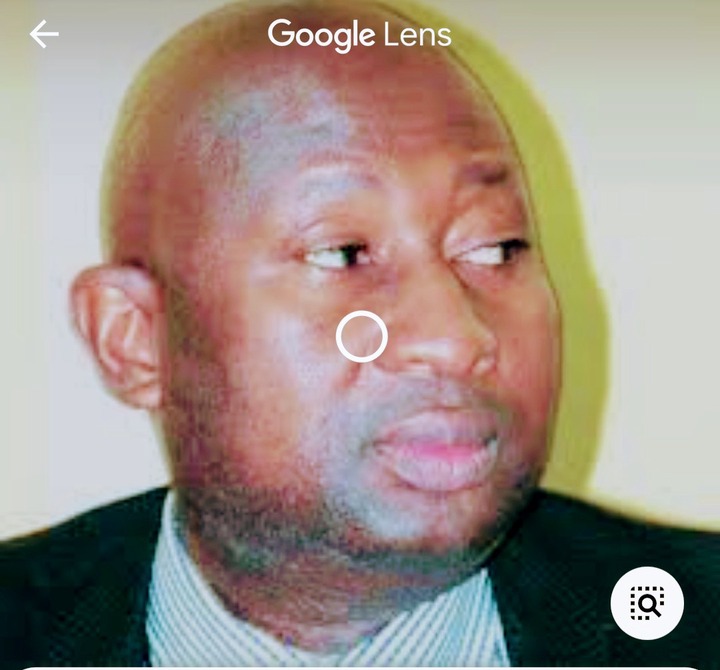 It is nearly impossible to describe the state of the family that John Odubela left behind currently. They would be shattered by this news because according to the report, it was just a brief illness but God knows best. Our thoughts and prayers are with the bereaved family and we pray that God give them the fortitude to bear the irreparable loss.
From the death of this Senior Advocate of Nigeria, John Odubela, there are 3 important lessons that I would like people to learn.
The First Lesson is that Tomorrow Is Not Guaranteed, so make every moment of your life count by doing the right thing and making impacts in people's life.
The Second Lesson is Live Your Life With No Regrets because death can come anytime, so it's important to be true to yourself.
The third lesson is Always Be Grateful to God for the gift of life. Waking up everyday is a priceless gift that many people do not always thank God for.
My prayer is that God will always protect all of us in all our endeavors.
SOURCE: PUNCHNG
Content created and supplied by: Gistnews01 (via Opera News )