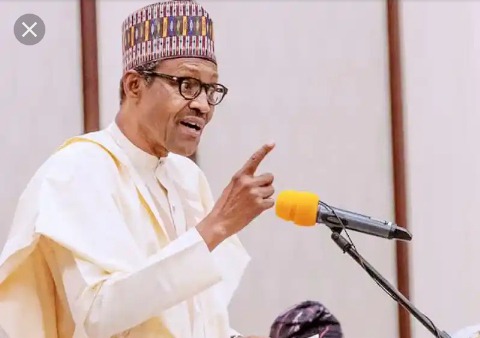 It's very clear that recently there has been crisis in some parts of Nigeria due to the killings of citizens by the fulani herdsmen. Recently it was reported that some herdsmen attacked Oyo State residents and destroyed properties.
Following the recent crisis caused by fulani herdsmen in the country, president Mohammadu Buhari has sent a strong message to Nigerians.
President Mohammadu Buhari promised that his administration will protect all religious and ethnic groups in the country, whether majority of minority in line with the responsibility under constitution.
Mohammadu Buhari furthered that his administration will not allow any ethnic or religious groups to stoke up hatred and violence against other groups.
In the tweet, the President also Governors, religious and traditional rulers to and other elected leaders in the country to support the federal government to ensure that Communities in their domain are not splintered along ethnic and other primordial lines.
President Mohammadu Buhari released this statement via his official twitter account, See the screenshot below.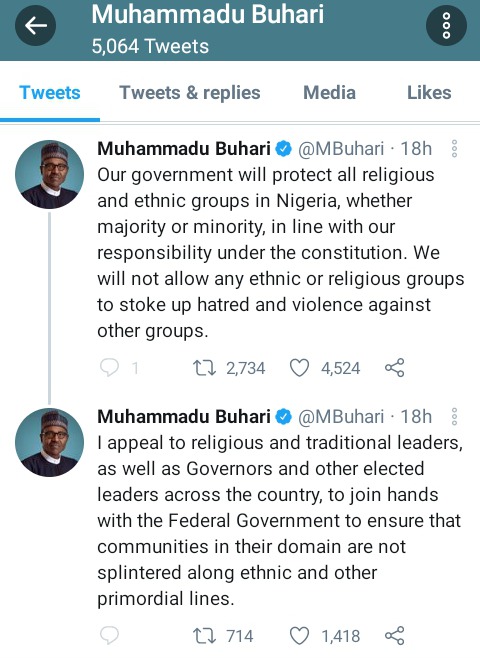 What do you have to say about this?
Comment below and please share with others.
Content created and supplied by: Francisfr7 (via Opera News )