The country Nigeria is blessed with lots of great leaders who are passionate about the well being of this great nation. The nation has witnessed different leaders who have served this nation in their own way though not with some flaws, in all they have all done their best.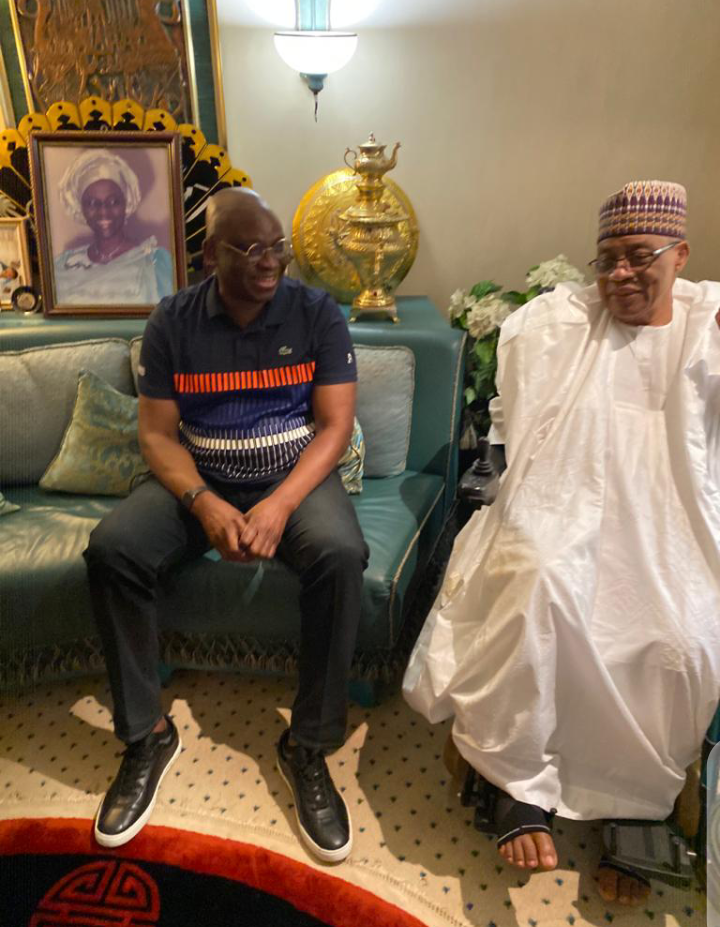 As the country is presently witnessing insecurity in the country and the presidential election is drawing closer, there have been various silent political alignments with top political figures in the country.
In recent times, we have seen different top politicians paying scheduled and unscheduled visits to top elder statesmen in the country. Some did reveal the reasons of their visit to the public while some hid under the covering of insecurity in the country as the main subject of discussion of their meetings.
Within this month of March, there have been three prominent politicians in Nigeria who were once Governors of their different states paying a visit to three former heads of state in Nigeria.
Here are their photos and their purposes.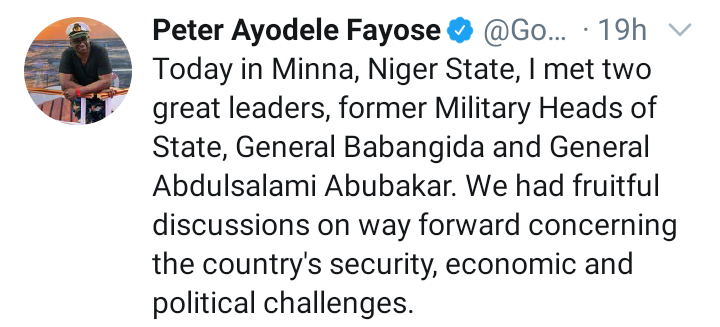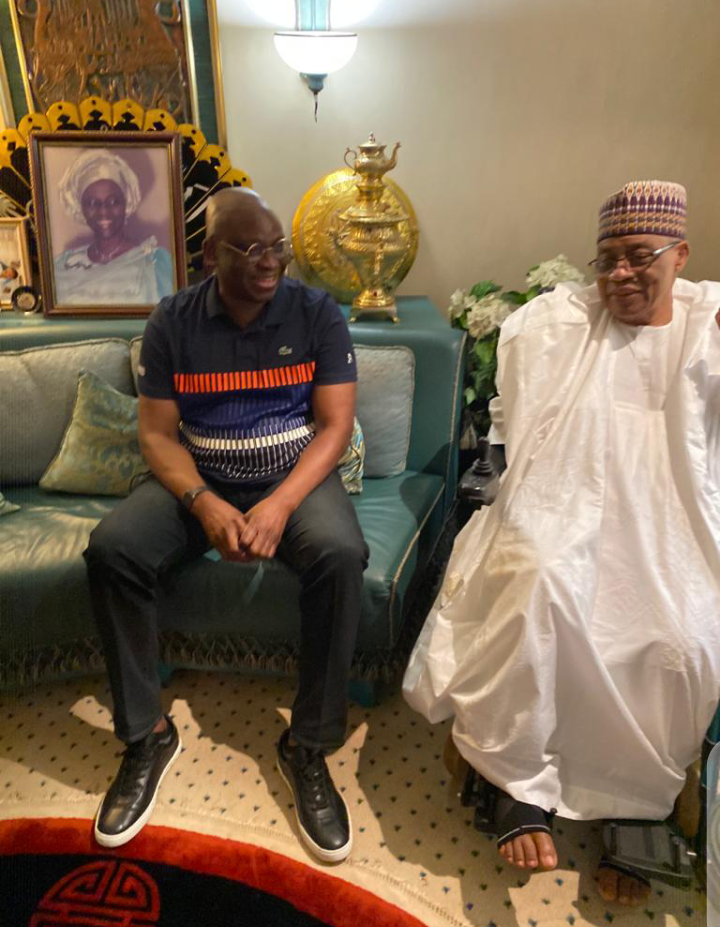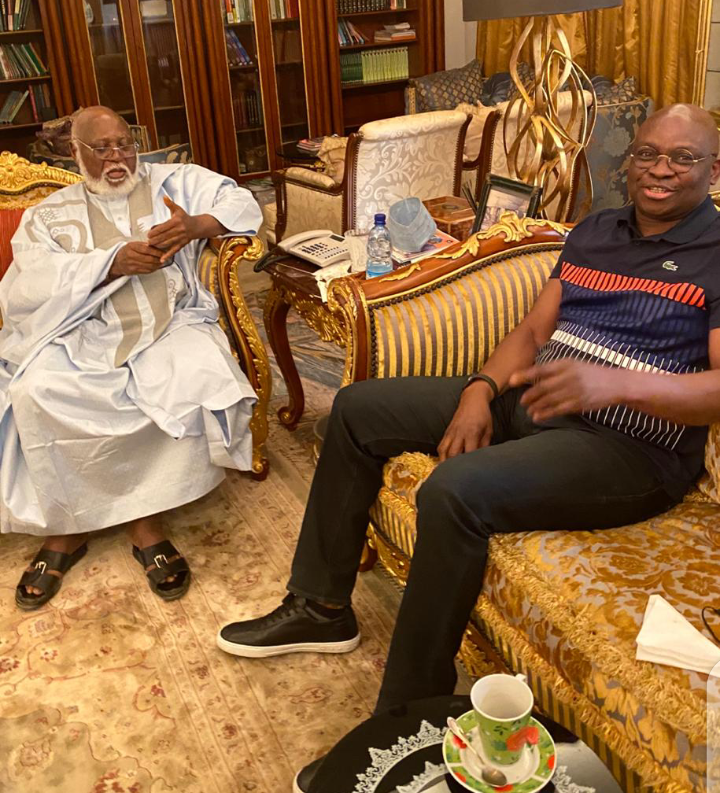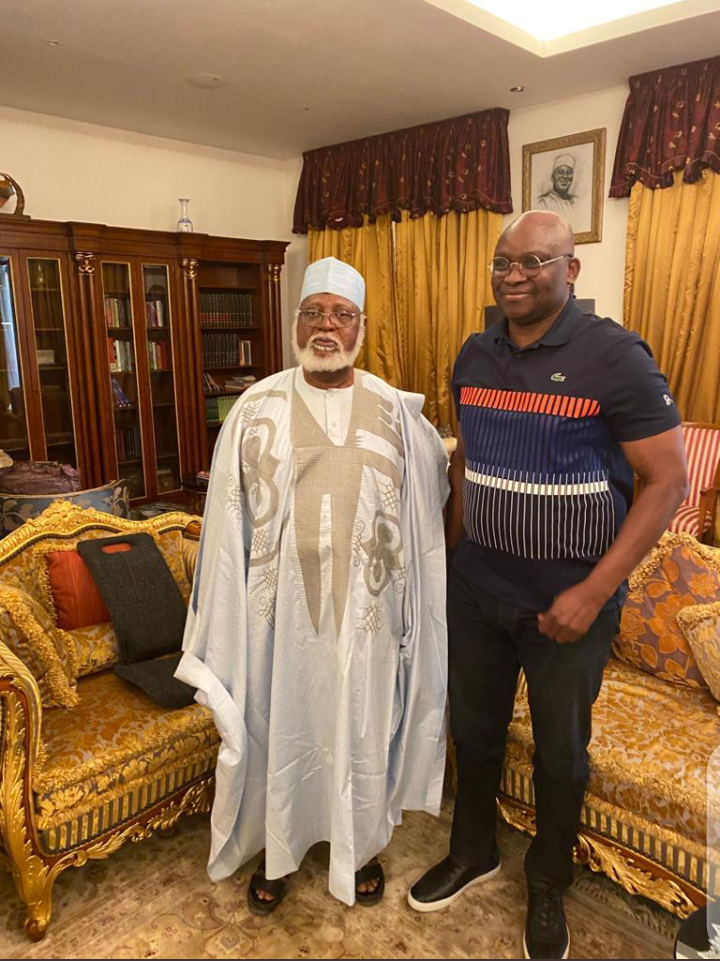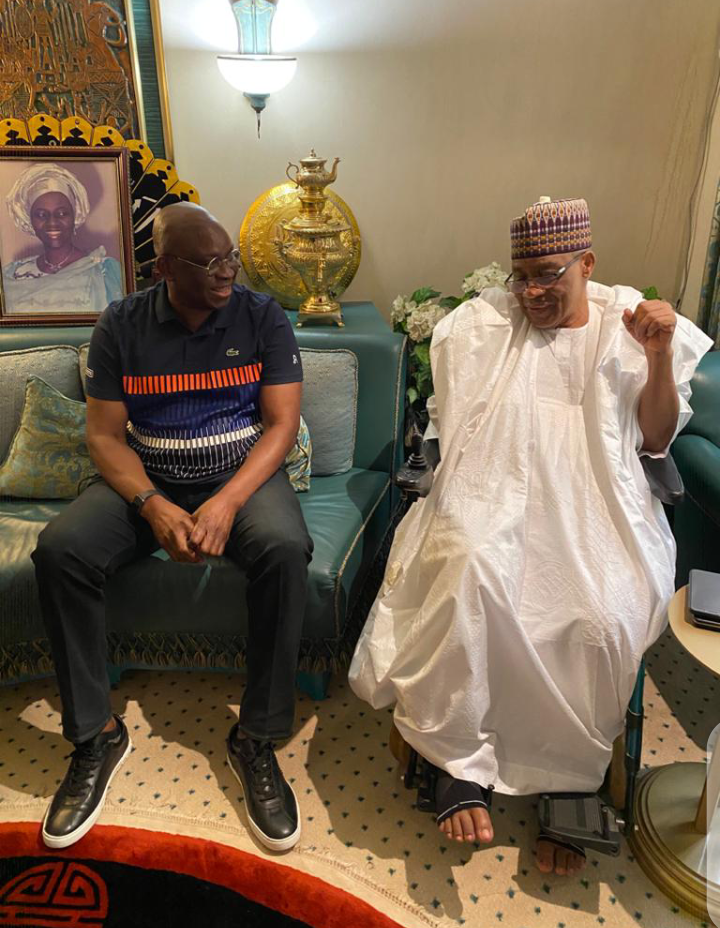 The former Governor of Ekiti State paying courtesy visit to the ex-heads of state, General Babangida and General Abdulsalami Abubakar in Minna.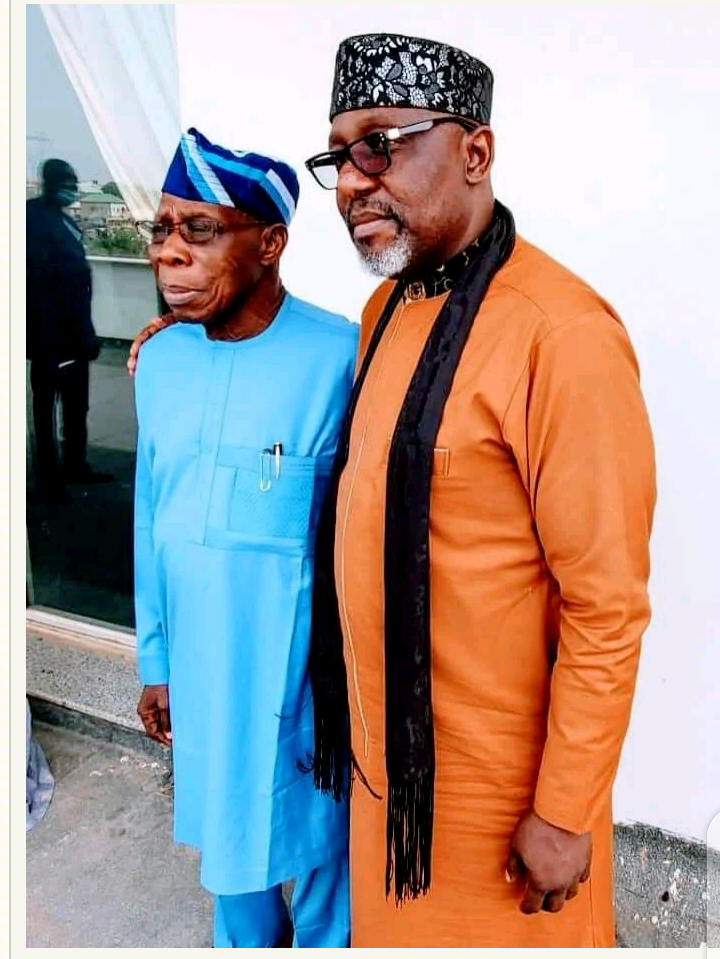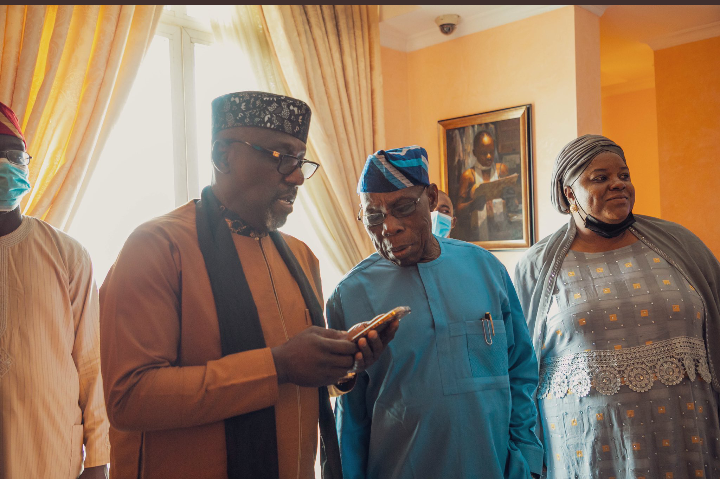 Rochas Okorocha with the former military Head of state and President, Olusegun Obasanjo.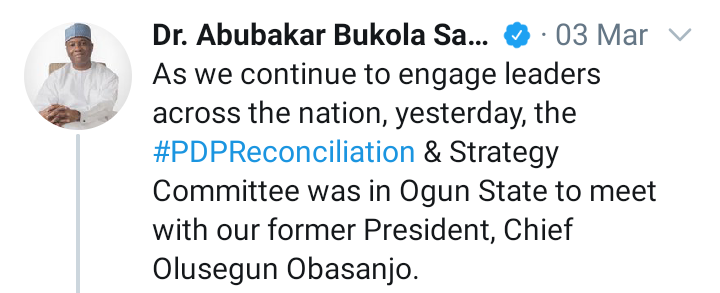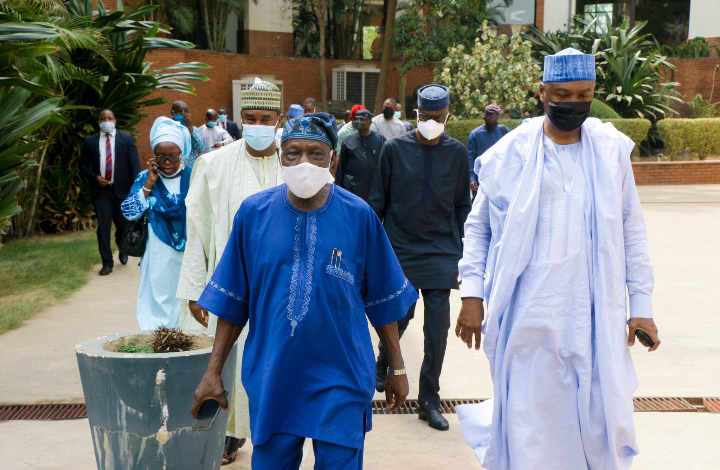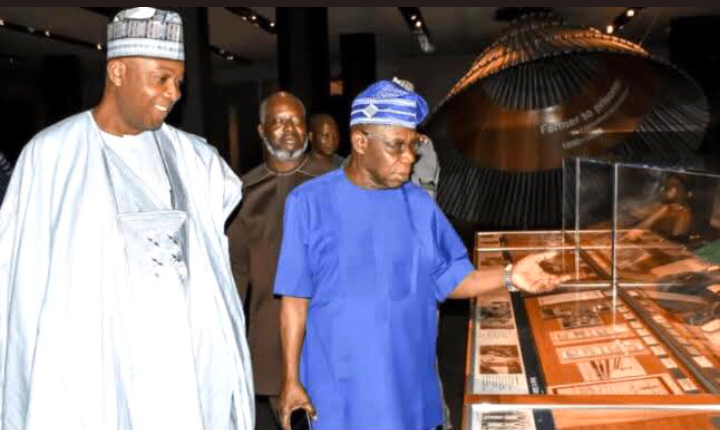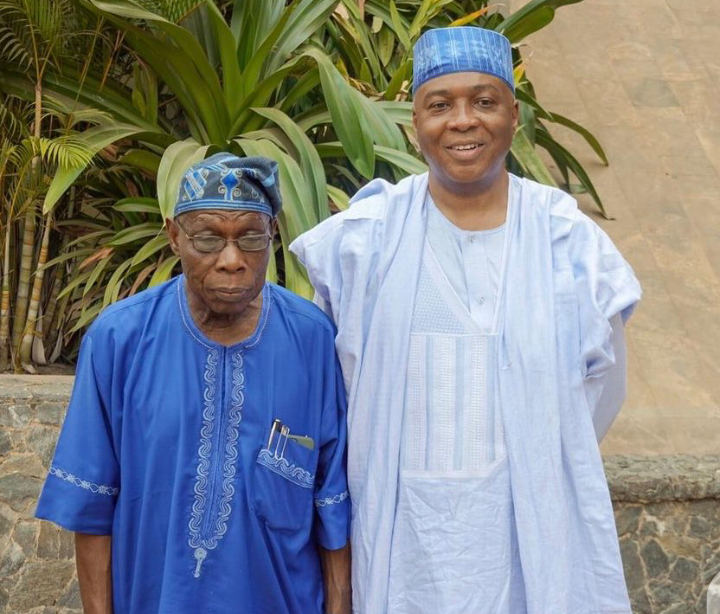 Bukola Saraki visit the former military Head of state and President at his house in Abeokuta, Ogun State.
Could these moves just for reconciliation and security purposes?
Content created and supplied by: AyokunleAdebawo (via Opera News )