The Federal Government of Nigeria has been on the course to take millions of Nigerians out of poverty. This has however led to the establishment of so many social empowerment programmes in the country.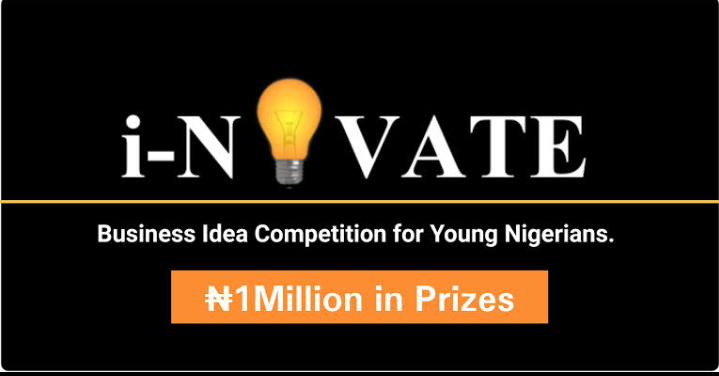 According to reports, Nigerian youths have benefitted from these social investment programmes initiated by President Buhari's adminstration.
In the course of this, the Federal government has once again set up another programme aimed at achieving their mandate which is to take Nigerians out of poverty.
To this end, the Ministry of Youth and Sport reminds Nigerians with promises that they could be the new millionaire Innovator when they Novate on the i-Novate competition.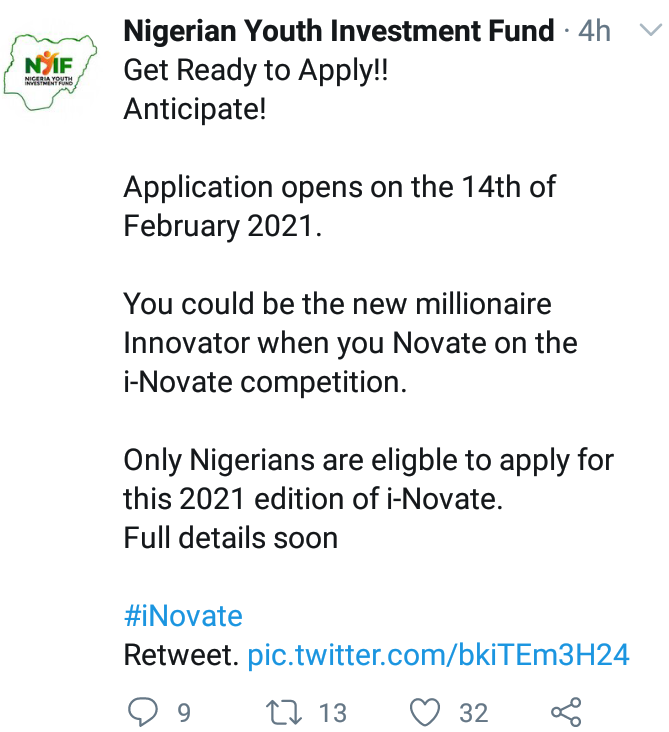 The Federal Government urges Nigerians to anticipate and get ready to apply as the application opens on the 14th of February 2021.
The message further states that only Nigerians are eligible to apply for this 2021 edition of i-Novate.
According to the federal government, the details and the application websites will be made available soon. Please share this article for all Nigerian youths, as this could actually make someone a millionaire.
Drop your comments below. Thanks for reading.
Content created and supplied by: LastName (via Opera News )