Nigerian social-political activist and co-convener of 'Bring Back Our Girls Movements', Aisha Yesufu, has reacted to Notion by some of her critics that she's part of the older generation that failed the Nigerian youths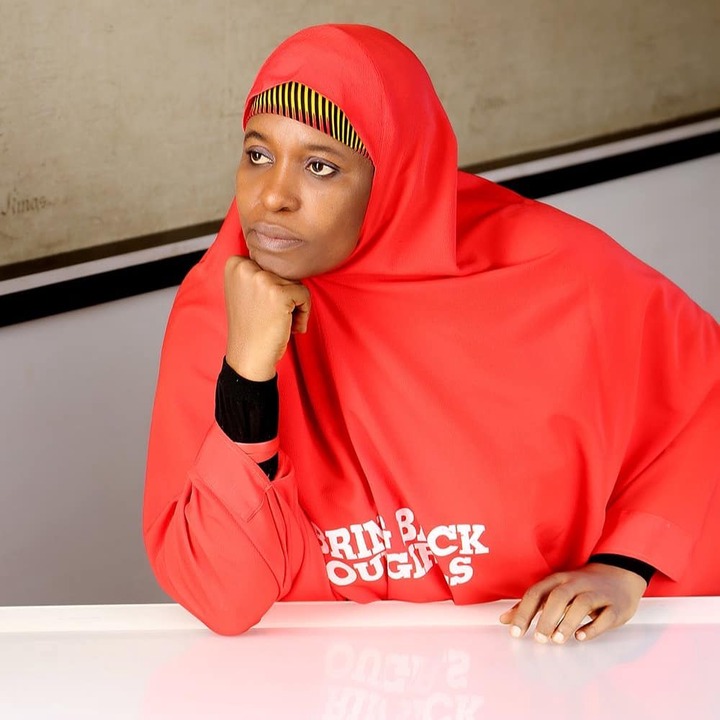 in a post she shared on her verified Twitter handle @AishaYesufu, she noted that she's only 46 and turning 47 soon and she wondered why someone who's in his/her 30s will be angry at her for being part of the generation that failed him/her. According to her the ageing thing is turn by turn.
she wrote: "I am 46 soon to be 47. You're 30 and angry at me for being the older generation that failed you. What you're not focusing on is that, to a 14 years old, you're also the older generation failing him/her. This thing na turn by turn abeg! Make you dey calm down.
"We all met this mess and went through same hardship. We were told to shut up and let adults talk. As an adult we're now told to shut up and let the youth talk. I've reconciled myself with being part of the lost generation."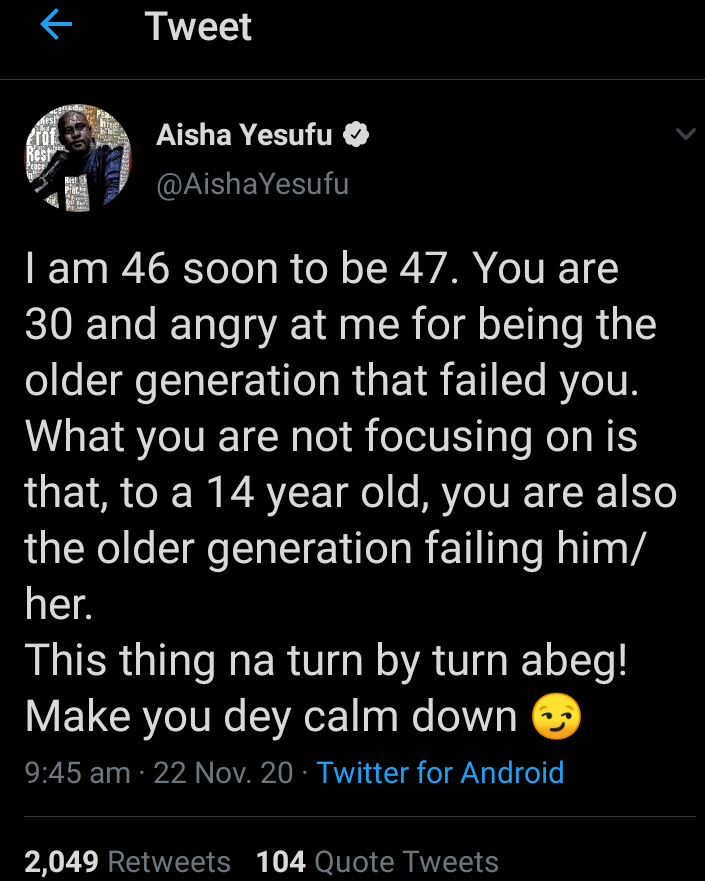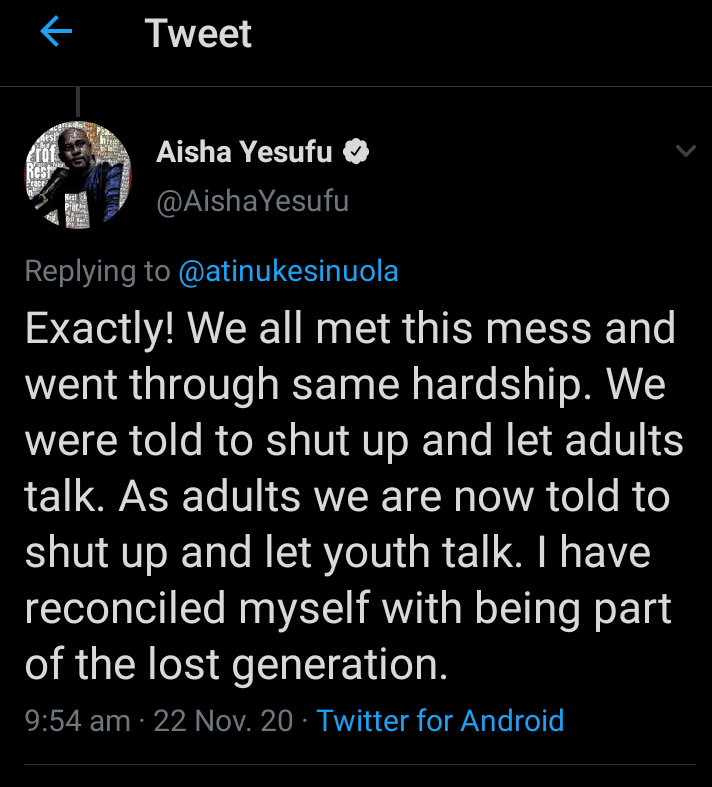 See reaction from Nigerians.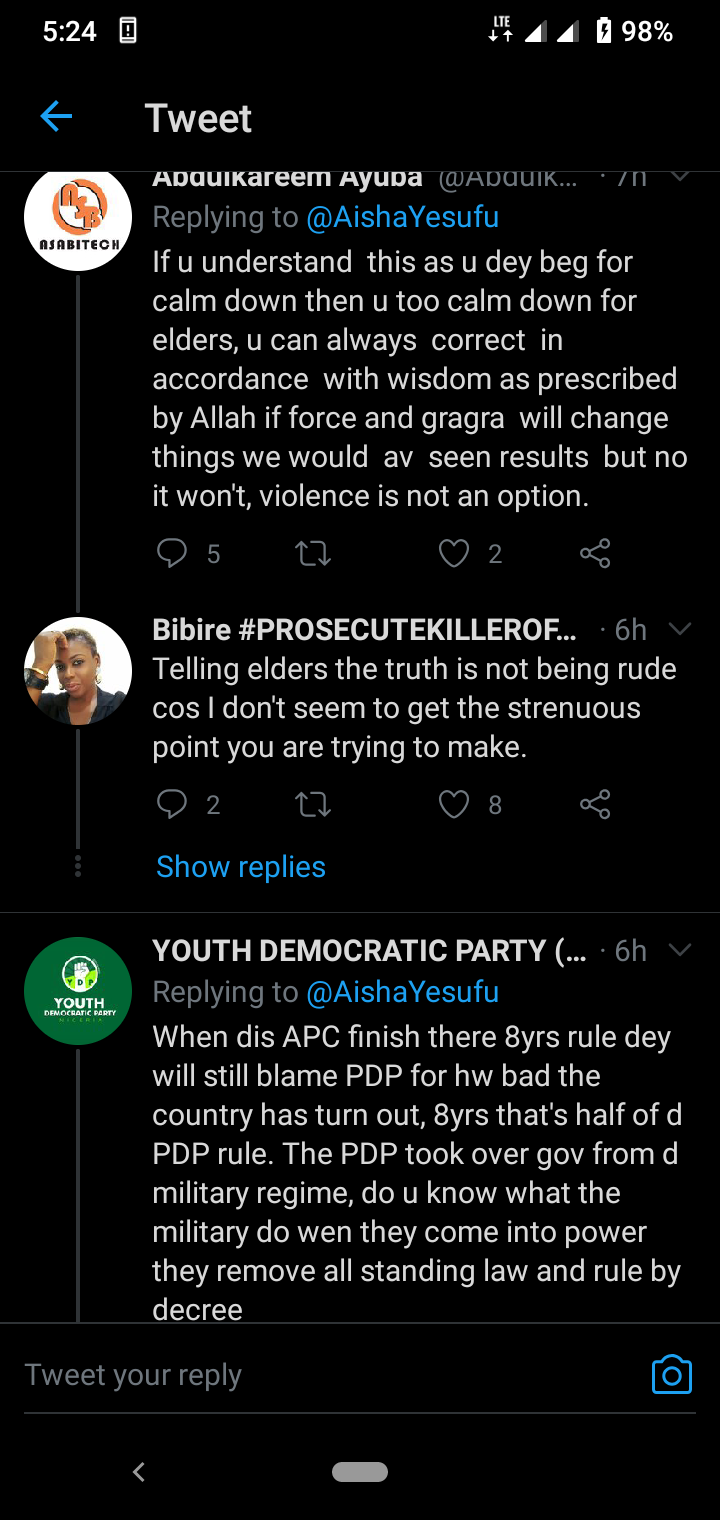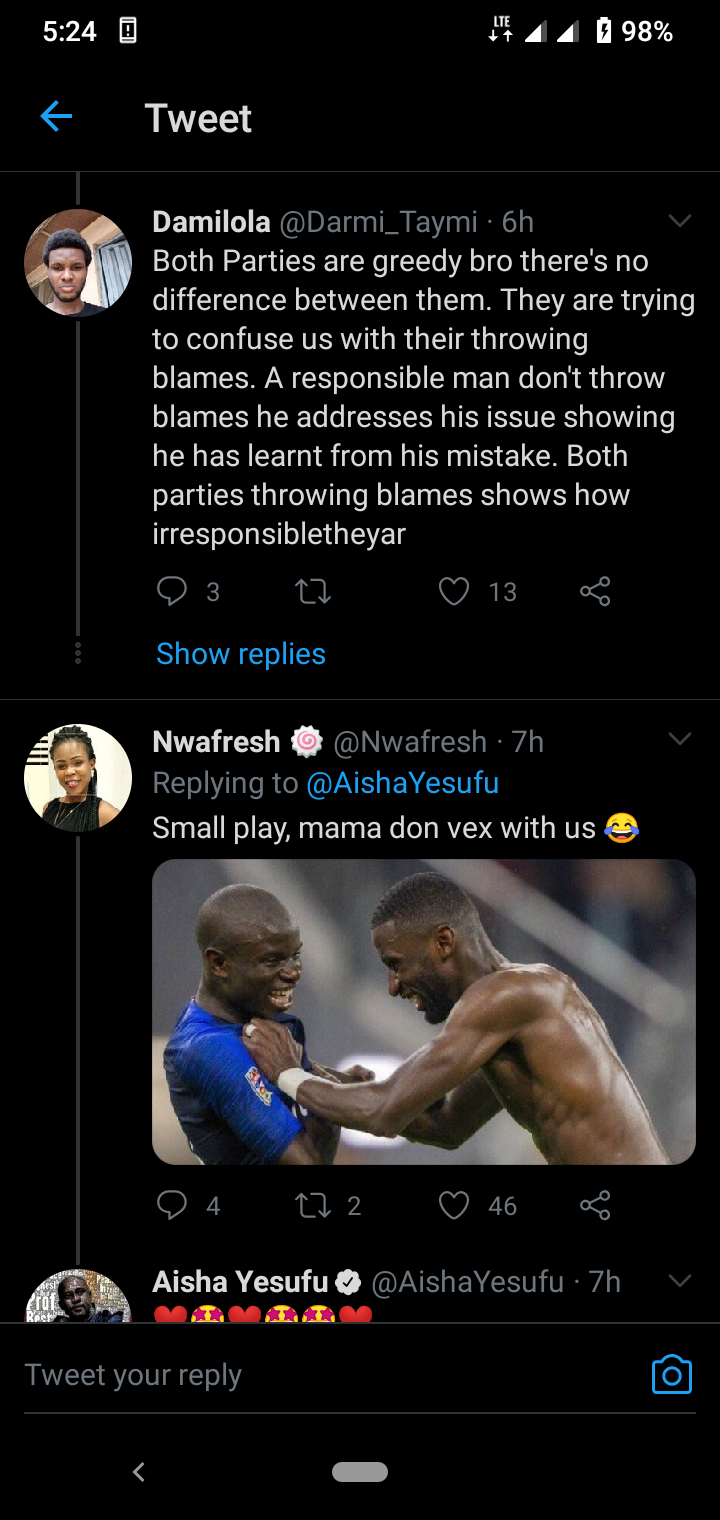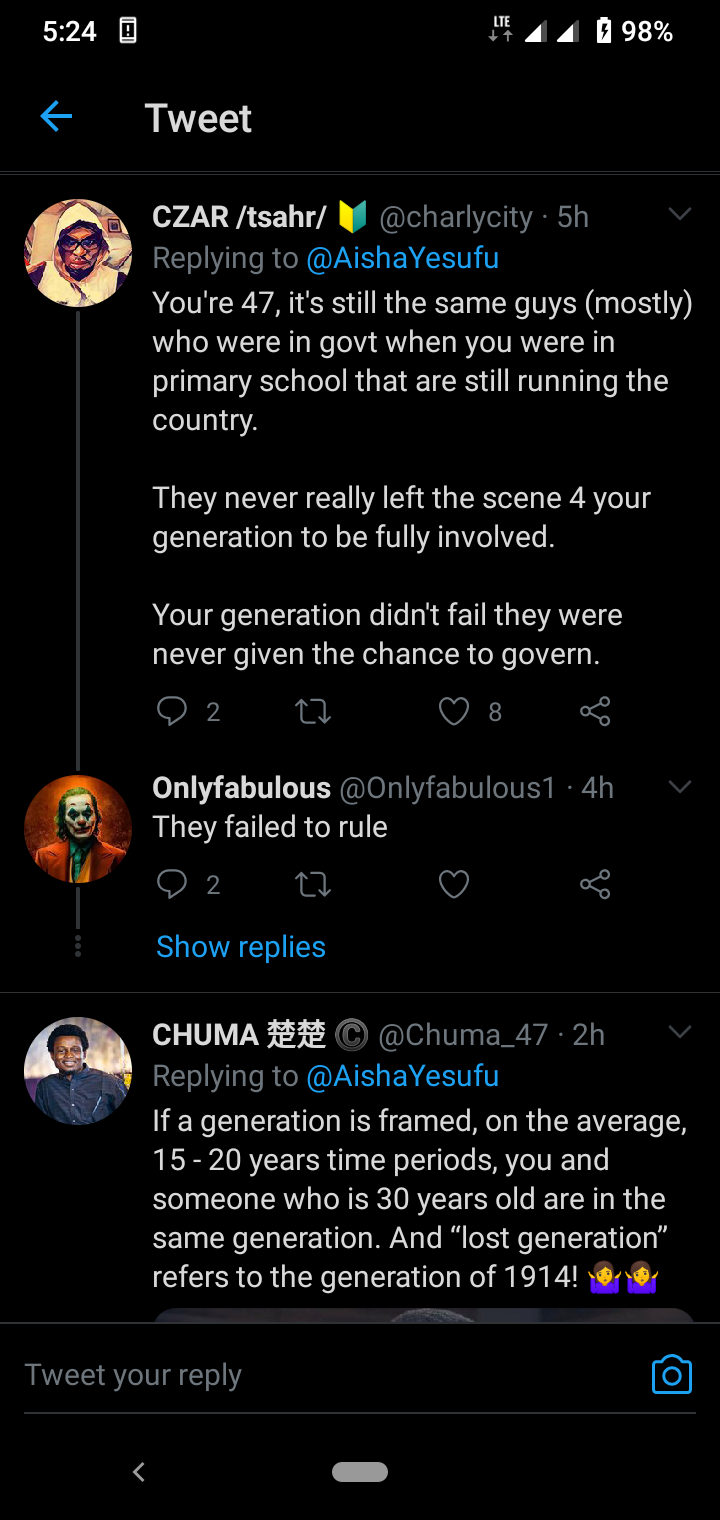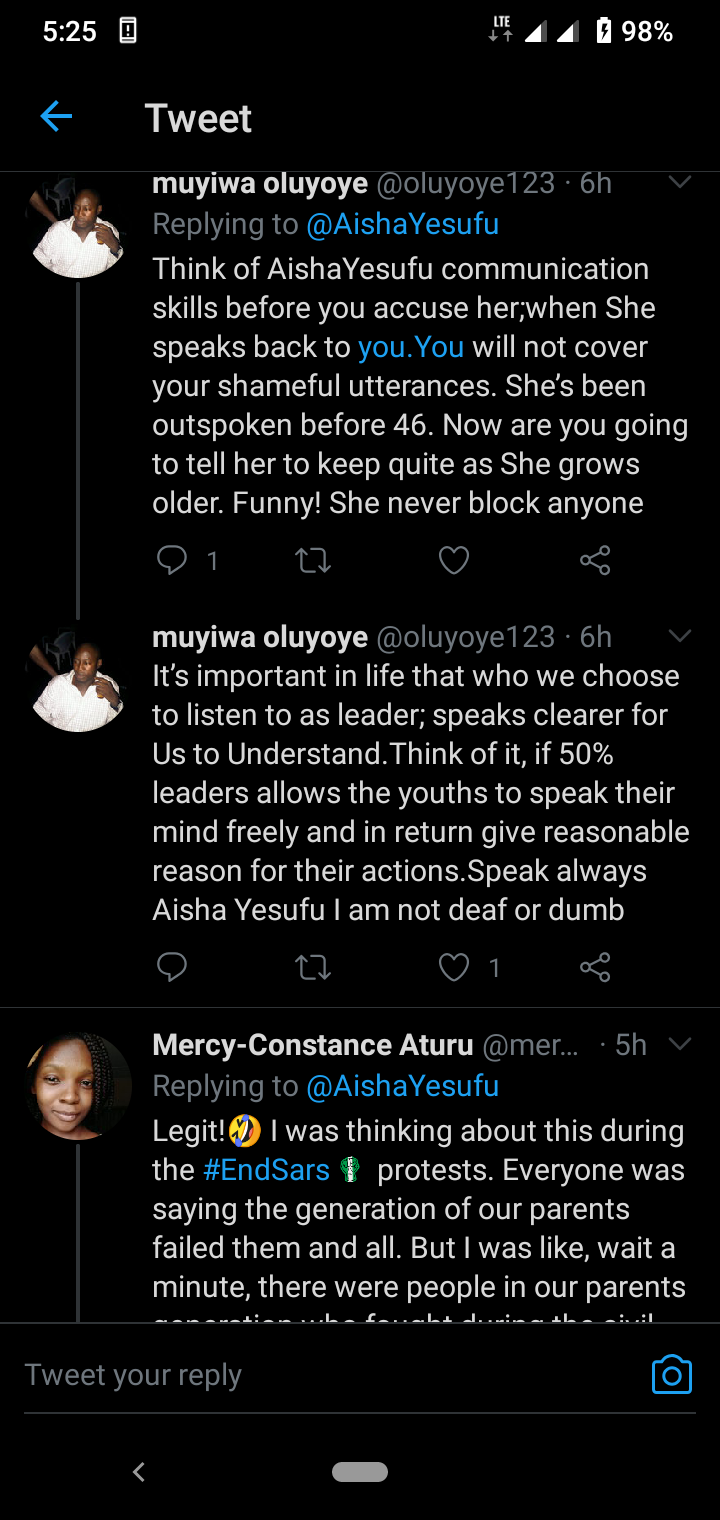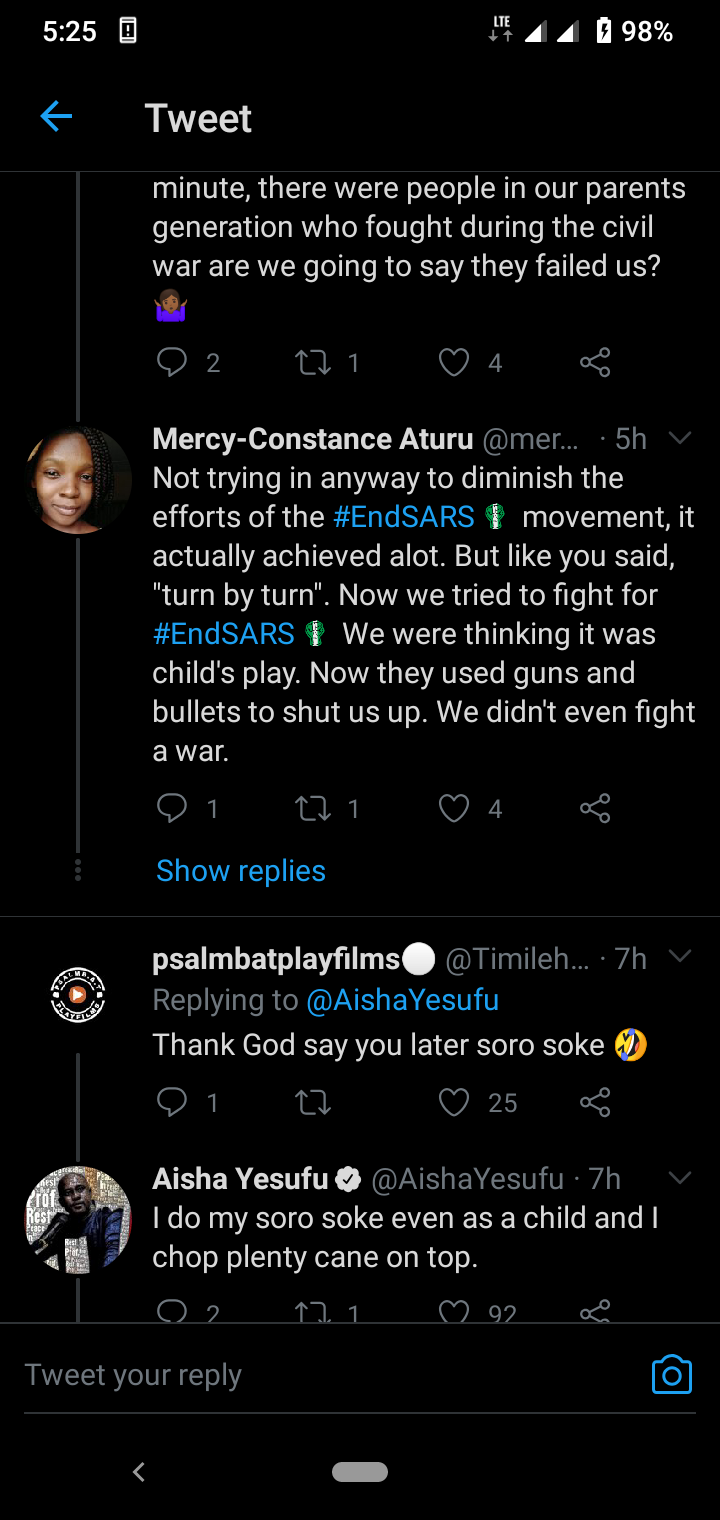 Content created and supplied by: Corrosive (via Opera News )