1) West Africa Won't Contain Us If Nigeria Breaks – Tinubu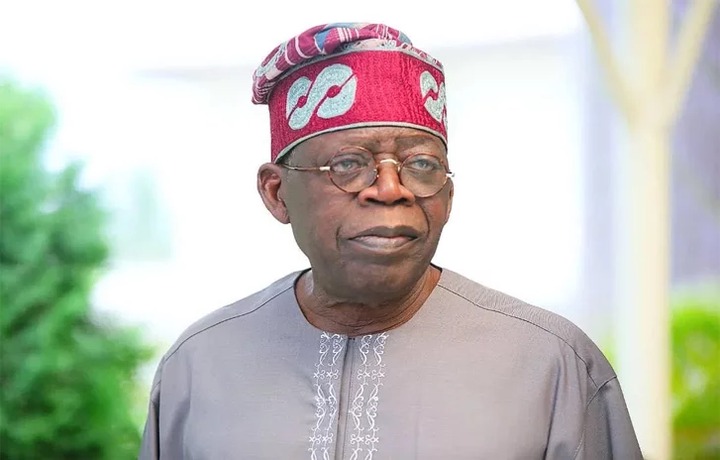 The National Leader of the All Progressives Congress, Bola Tinubu, on Friday, warned that if there is a crisis in Nigeria, entire West Africa will not be enough to accommodate us.
The former Governor of Lagos State noted that despite the crisis of insurgency, banditry in all aspects of security, God that made this country will protect us.
Tinubu while speaking at the eighth-day Fidau prayer for the first civilian governor of Lagos State, late Lateef Jakande, on Friday, said there was a need to stop treading the warpath in the country.
2) Protests And Activism Won't Take You Anywhere, Join Politics – El-Rufai Tells Nigerians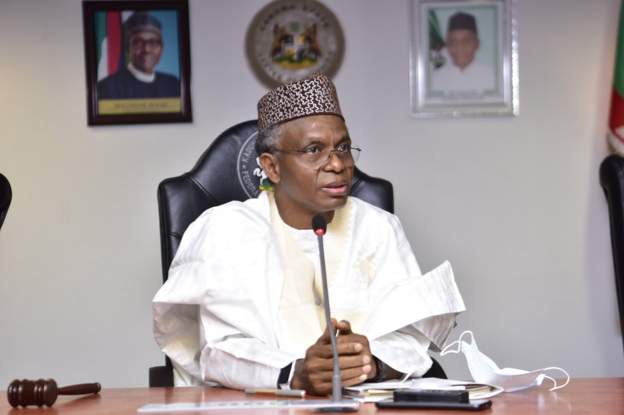 The Kaduna State Governor, Nasir El-Rufai on Friday told Nigerians to join politics and participate actively if they want to contribute their quota to making the country work.
According to him, this is the only way to see change happen as the best of hands and minds need to be involved in politics.
The Governor made the submission when he spoke in Lagos at 'Radio Now's Urgent Conversation' with the theme, 'The Fierce Urgency Of Now: Tactics And Strategies To Pull Nigeria From The Brink'.
In his submission, El-Rufai noted that the best people in the private and public sectors can also contribute their quota to nation-building by becoming active in politics.
He added that the younger generation shouldn't only watch from the sidelines but become active, overwhelm the political parties and chase the older ones out of power.
3) Gumi playing your script, announce Nigeria's break up – Giwa to Buhari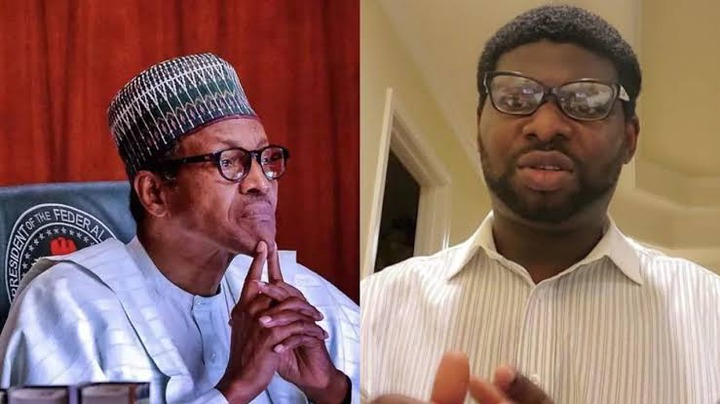 The cleric wondered why Gumi, "who goes about holding meetings with bandits and negotiating for them", has not been grilled.
"Gumi is only playing the script of President Muhammadu Buhari and other Fulani politicians. By now, Gumi ought to have been arrested, interrogated and jailed for knowing where the criminal Fulani herdsmen live.
"Didn't I say president Bubari has created jobs for his fulani kinsmen? Are they Nigerians and why should federal government compensate criminals who rape, kidnap and kill innocent Nigerians?
"I doubt the existence of Nigeria if this could be happening in the presence of security operatives. President Buhari cannot intimidate or frighten me.
"Why is it that they panic each time they hear disintegration or breaking up? If you don't want us to break up, then, address hunger, insecurity, injustice and unemployment."
Giwa added that talks with criminal Fulani herdsmen or propositions for amnesty would only encourage them.
4) Bandits Who Met With Sheikh Gumi Vow To Deal With El-Rufai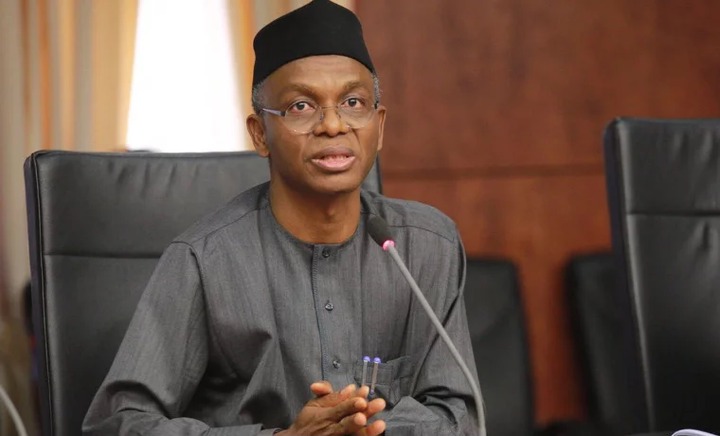 Bandits operating between Tegina in Niger State and Birnin Gwari in Kaduna State, during their meeting with Sheikh Ahmad Gumi on Thursday at Tegina forest, threatened to deal with Governor Nasir El-Rufai of Kaduna State.
A top source that spoke with SaharaReporters noted that the bandits disclosed this during a peace meeting with the Islamic cleric.
Recall that Governor Nasir El-Rufai of Kaduna State said Fulani herdsmen making millions of naira from kidnapping will never repent and leave the forest.
The Kaduna governor pointed out that his administration is at war with bandits and so cannot negotiate with them.
"Anybody that thinks a Fulani man that ventured into kidnapping for ransom, and is earning millions of naira, would go back to his former life of getting N100,000 after selling a cow in a year, must be deceiving himself."
"Why should they be compensated after killing people, destroying their houses? Who offended them? Ahmad Gumi is my friend and this is what we discussed with him."
"I told him that the majority of these Fulani bandits don't believe in religion. Therefore, I don't believe in what he (Gumi) is doing that they should be forgiven and compensated."
5) Bandits kill herdsman, truck driver in Kaduna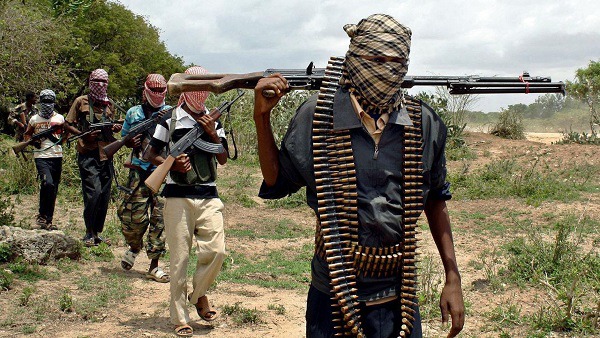 Suspected bandits have killed a herdsman and truck driver in Kajuru, Giwa local government area of Kaduna State.
The state's Commissioner for Internal Security and Home Affairs, Samuel Aruwan, who confirmed the incident in a statement in Kaduna, said bandits escaping a military offensive in Kajuru local government area of the state killed the herdsman on Friday.
According to him, the bandits opened fire on the herdsman and carted away his motorcycle and other valuables.
He said security operatives are on the trail of the bandits while the deceased's corpse had been retrieved and handed over to his family for burial in accordance with Islamic rites.
6) Orlu air attack: You've finally declared war on us – IPOB tells Nigerian govt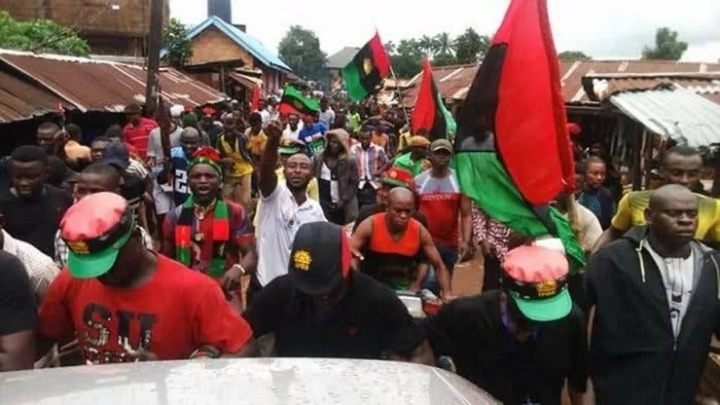 The Indigenous People of Biafra (IPOB) says the Federal Government has declared war on the people of South-East by its military operation in Orlu, Imo State.
DAILY POST reported a military bombardment in Orlu on Thursday which was targeted at the camps of the IPOB-established Eastern Security Network, ESN.
Mazi Chika Edoziem, the Head of Directorate of State of the IPOB, in a statement in reaction to the airstrikes, said IPOB worldwide must now gird their loins and be prepared for the long drawn out battle ahead.
"The Nigerian government through its military has finally declared open confrontation with the Biafran people in their bid to harass, intimidate and cow us into submission to relinquish our ancestral lands to foreign Fulani terrorists," he said.
Content created and supplied by: Messymellycara (via Opera News )