Security is regarded as one of the topmost priority for any society who wishes to succeed.
It is no doubt that our country is faced with serious security challenges in different parts of the country especially, Biko Haram sect and other criminal organisations in the country. Though the Federal and State Governments have been on their toes to ensure the country win the war against security unrest in some parts of the country.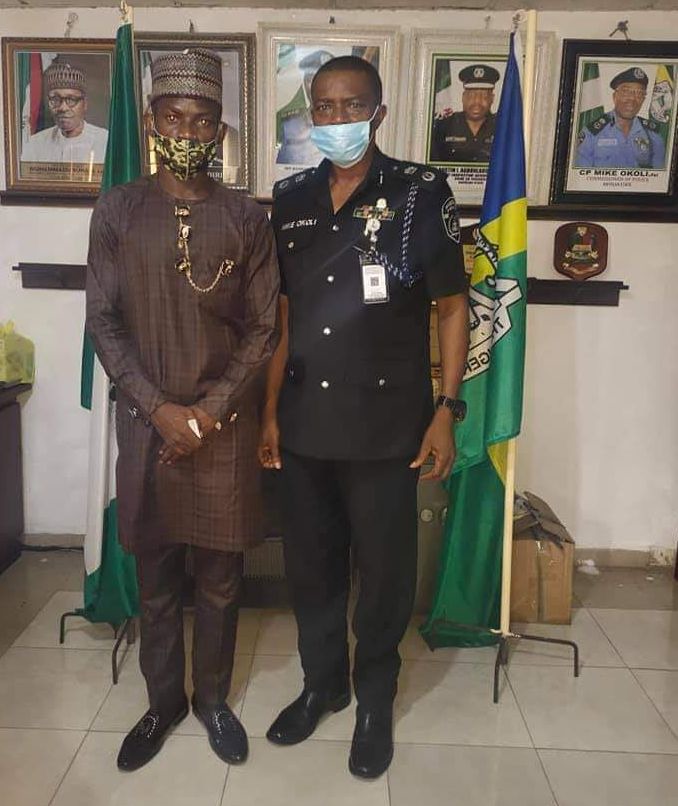 The South South part of the country is not left out as we have witnessed some pockets of criminalities from those whose aim is to distabilise the peace of the region.
Interestingly, the local security outfit in Rivers State known as the Civilian Joint Task Force (CJTF) led by General Adah Nwachukwu, has done noble in fighting crimes in local areas of the State.
In one of his interview with the media, General Adah Nwachukwu who said they were trained by the Police and also given military drilling. This has made them to be one of the force against criminal elements in the State as they have recorded series of successes on the course of their fight against crime in Rivers State.
Shockingly, Adah Nwachukwu had said they are not paid by the Rivers State Government or Federal Government in what they have done.
Recently, his achievements was attracted to the Bayelsa State Commissioner of Police, CP Mike Okoli fsi, who requested that they meet.
Taking to his Facebook today, General Adah Nwachukwu revealed that he had meeting with CP Mike Okoli fsi in his Yenagoa office.
In his post, the Civilian Joint Task Force (CJTF), Adah Nwachukwu who recently attended Security Conference in Abuja said; "My visit to Police Headquarters Bayelsa State was successful."
He also revealed that one of the things they discussed was to move the headquarters of South South Civilian Joint Task Force (CJTF) to Bayelsa State.
He wrote; "Top in the agenda is the movement of CJTF Headquarters to Yenagoa Bayelsa State Capital."
Below is the post made by the Commander of the Civilian Joint Task Force (CJTF), Adah Nwachukwu on his Facebook page after his meeting with the Bayelsa State Commissioner of Police, CP Mike Okoli fsi in Yenagoa: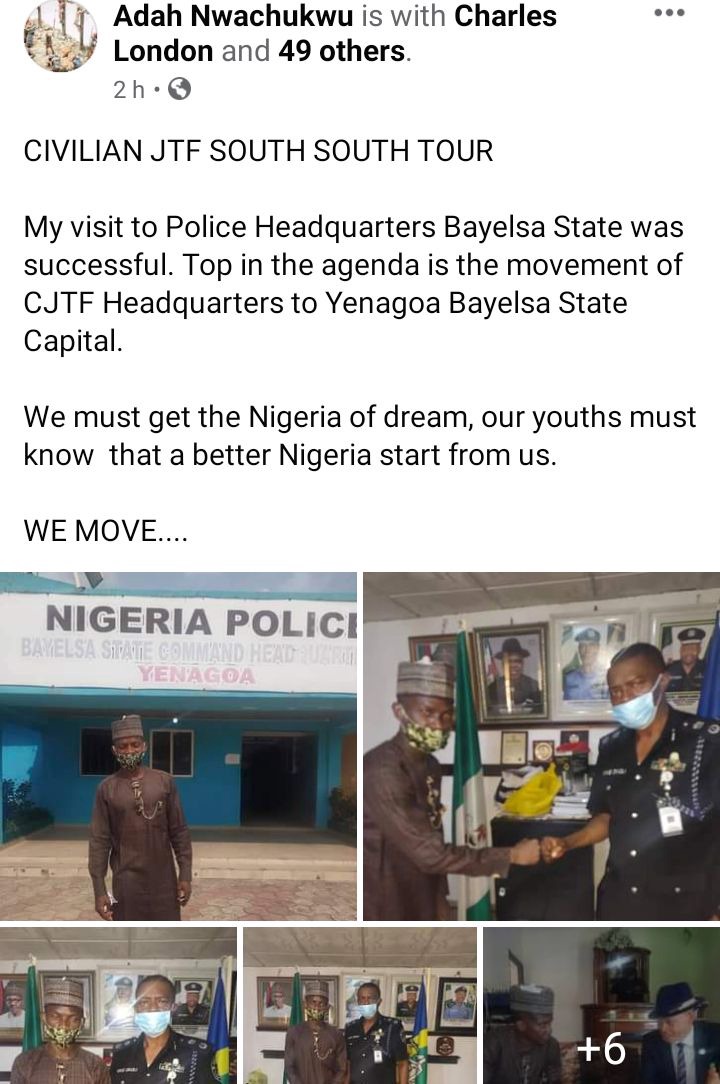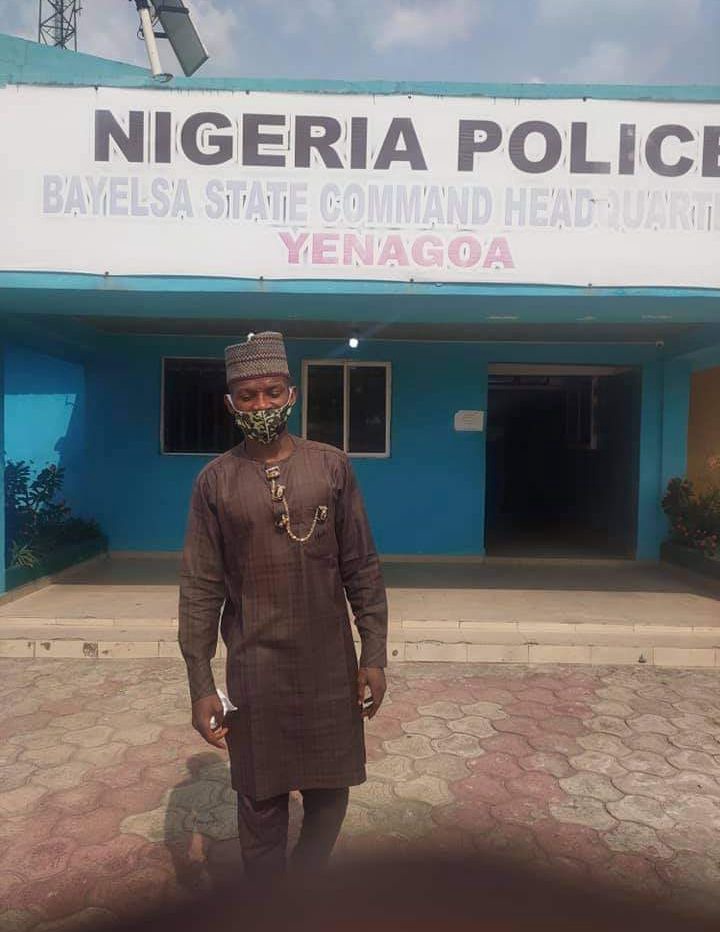 Do you support local security outfit in Nigeria?
Share your thoughts on this and Click Follow in red above to follow this page for more information.
Content created and supplied by: BelieveAll (via Opera News )