The Vice President of Nigeria, Yemi Osibanjo is celebrating his birthday today.
Yemi Osibanjo was born on 8th March, 1957 and today makes him 64 years on earth.
He is one of the most revered present-day politicians in Nigeria apparently because of his cool-headedness and calm approach to issues.
Many prominent Nigerians have sent in their birthday messages and wishes for the ever-cool-looking Vice President but the birthday message from Senator Shehu Sani looks controversial and has sparked serious reactions online.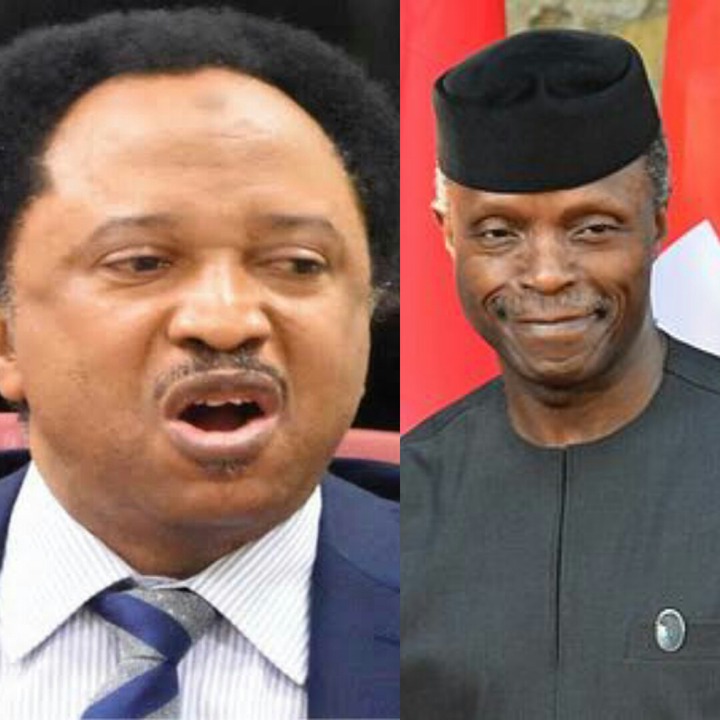 The senator from Kaduna took to his Twitter handle to write a short but weird birthday message for the Vice President.
Read what he wrote below.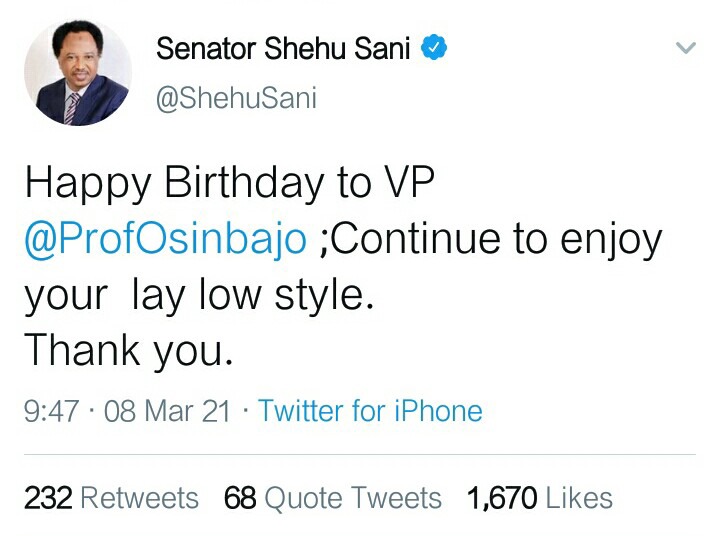 Like I had earlier started, this has sparked serious reactions online and i will not want to meddle more on explanations, rather let me allow you to peruse the comments from his followers regarding the message he wrote for the Vice President.
Read them below.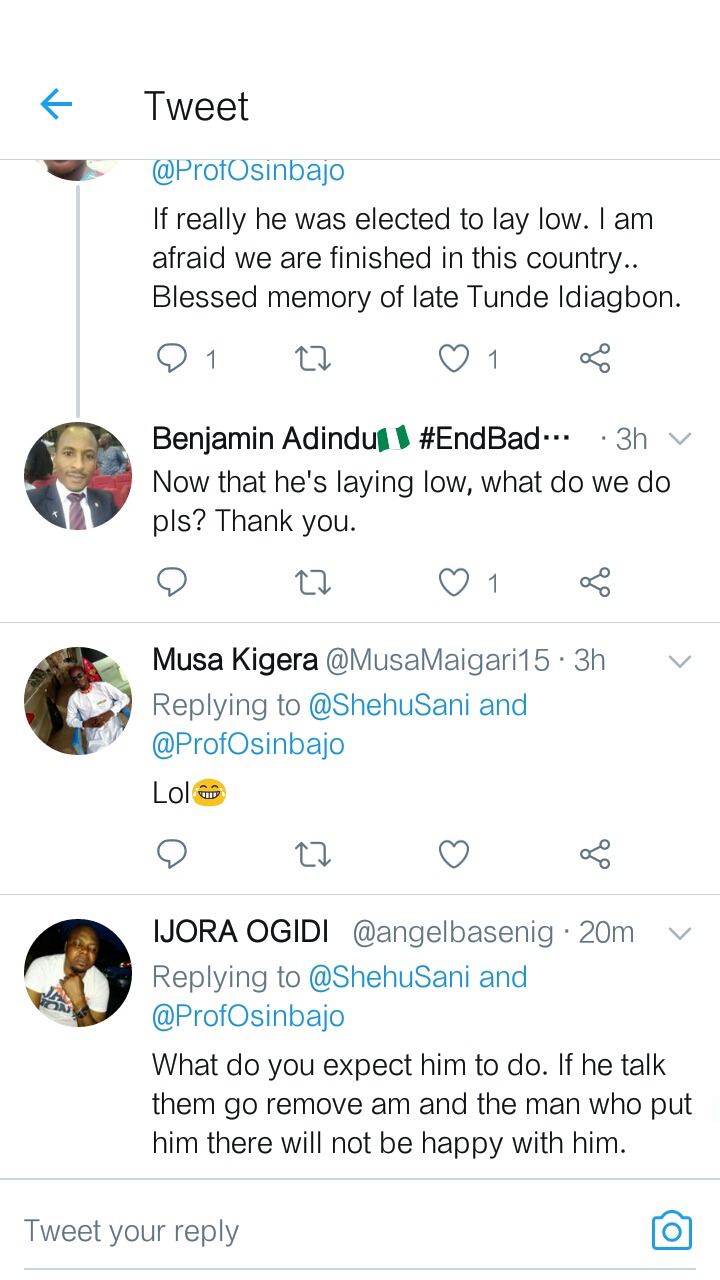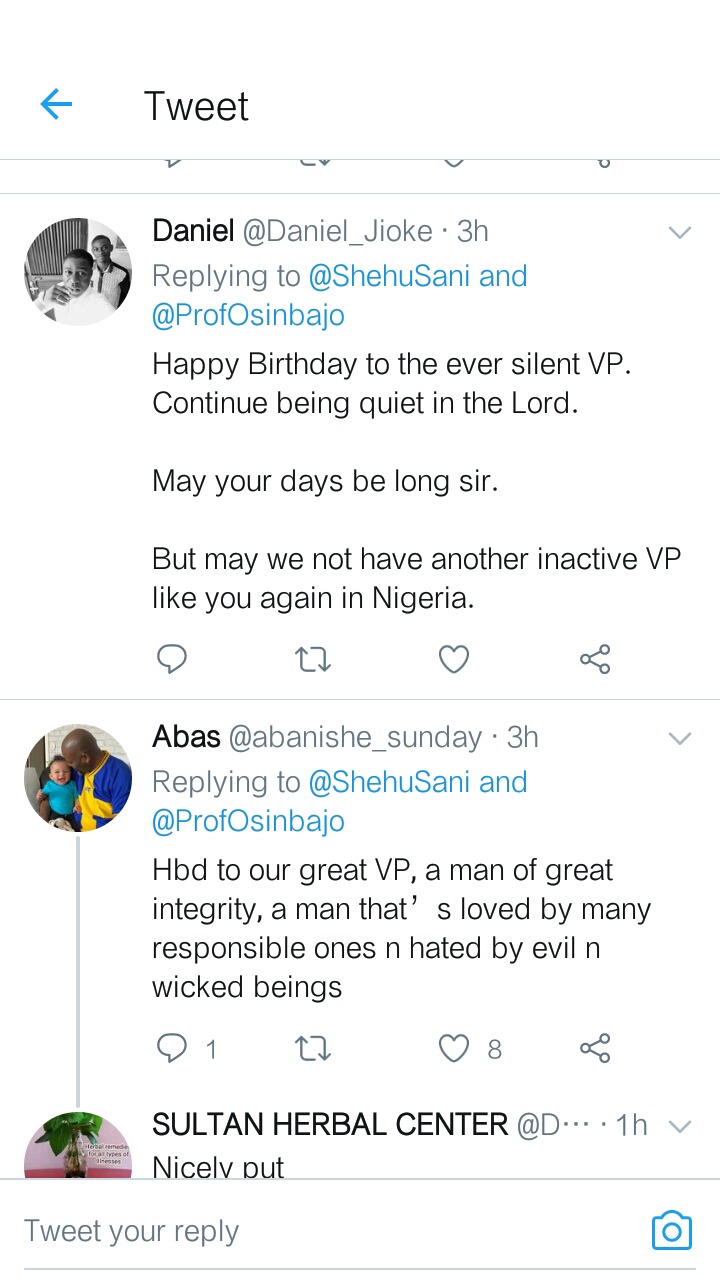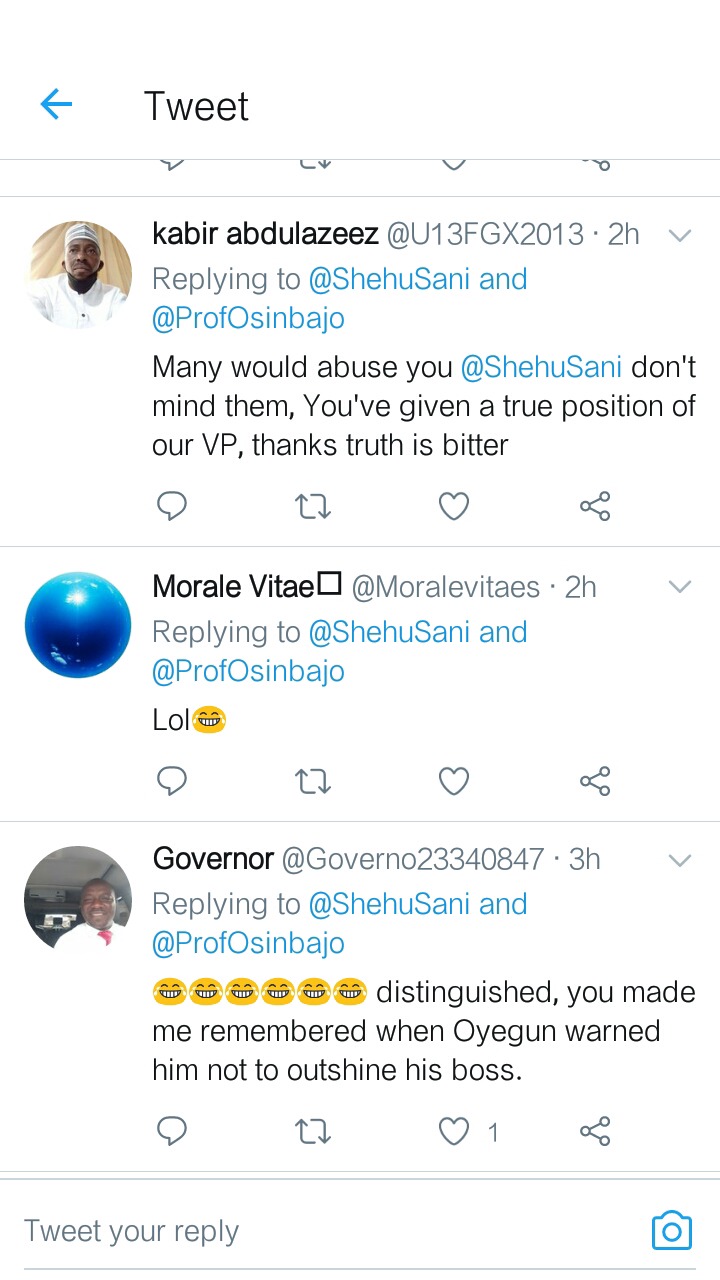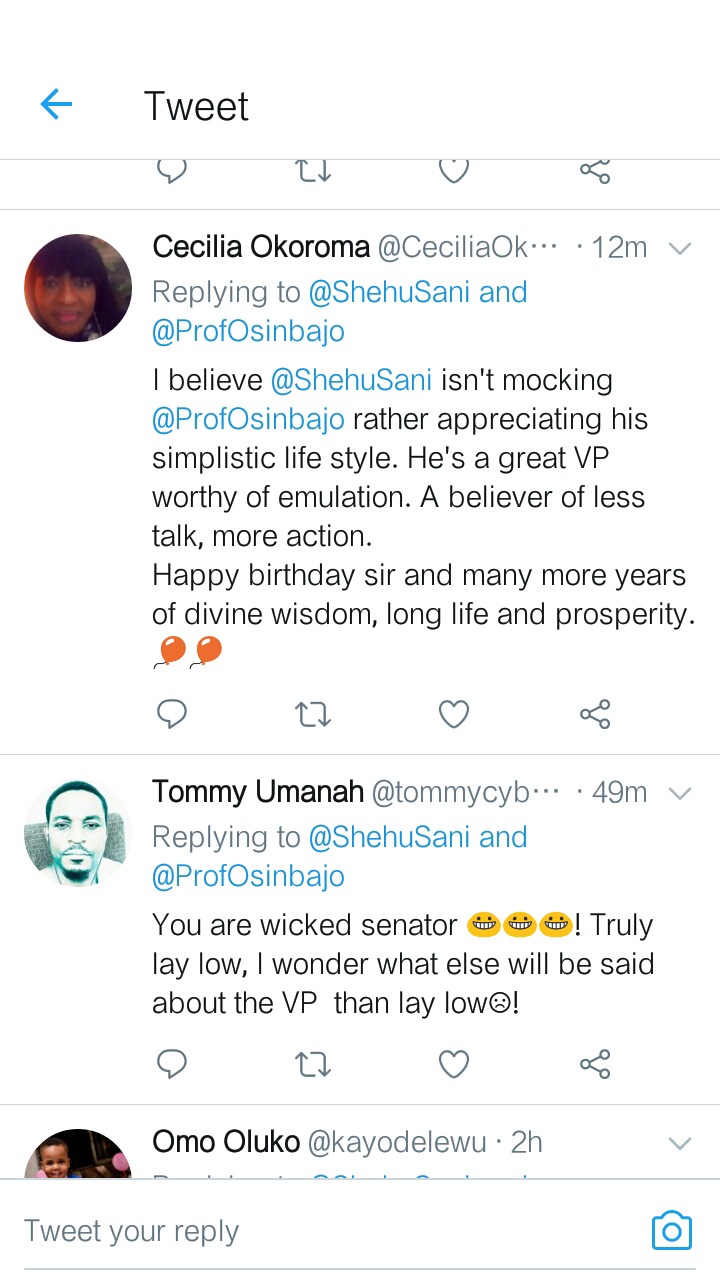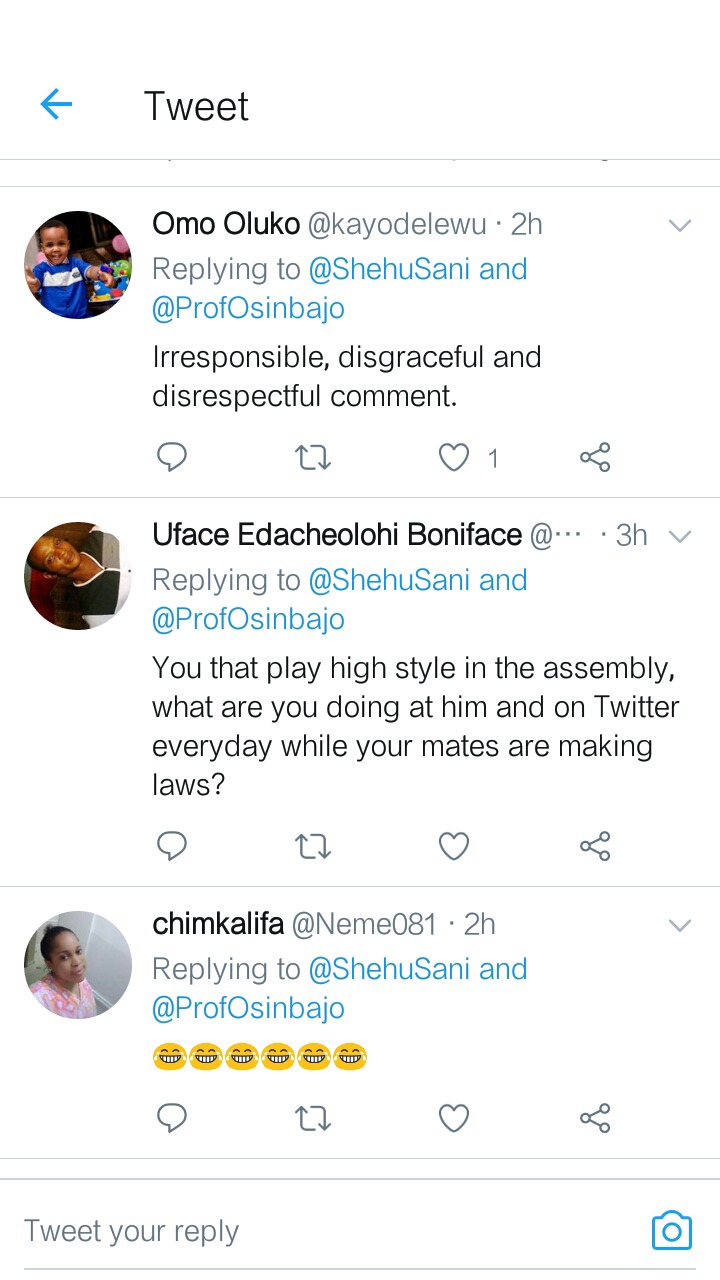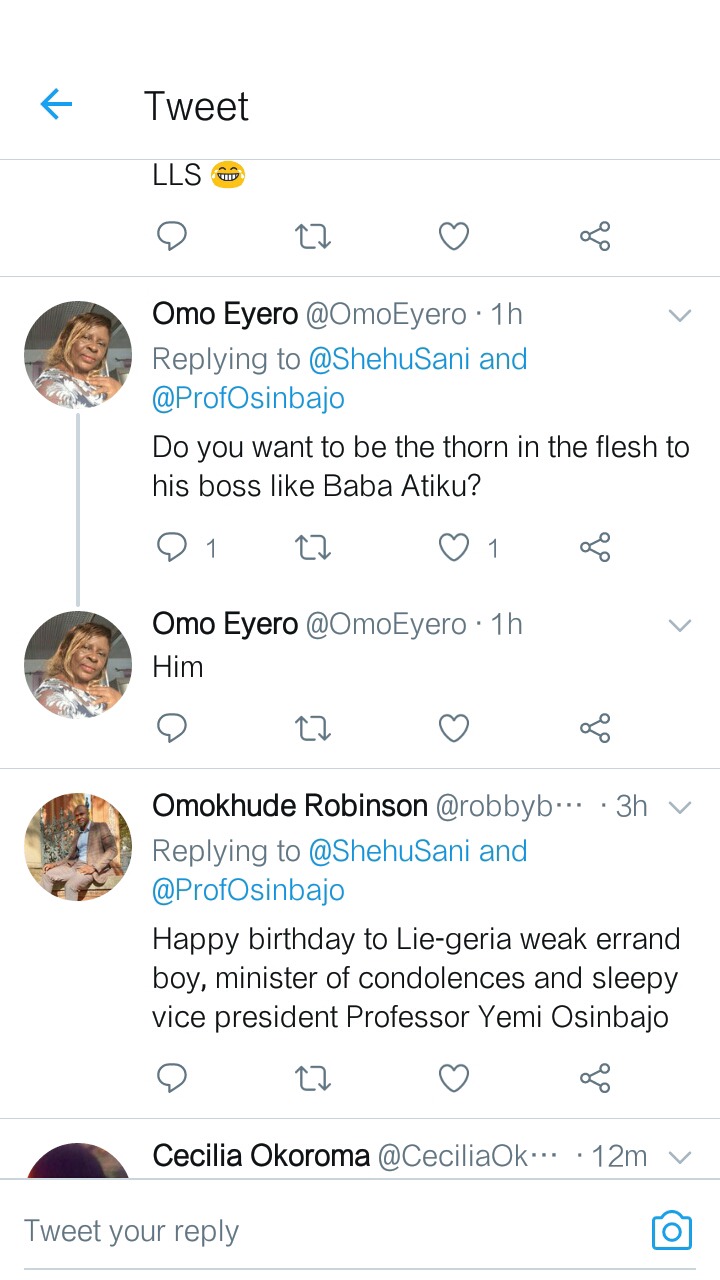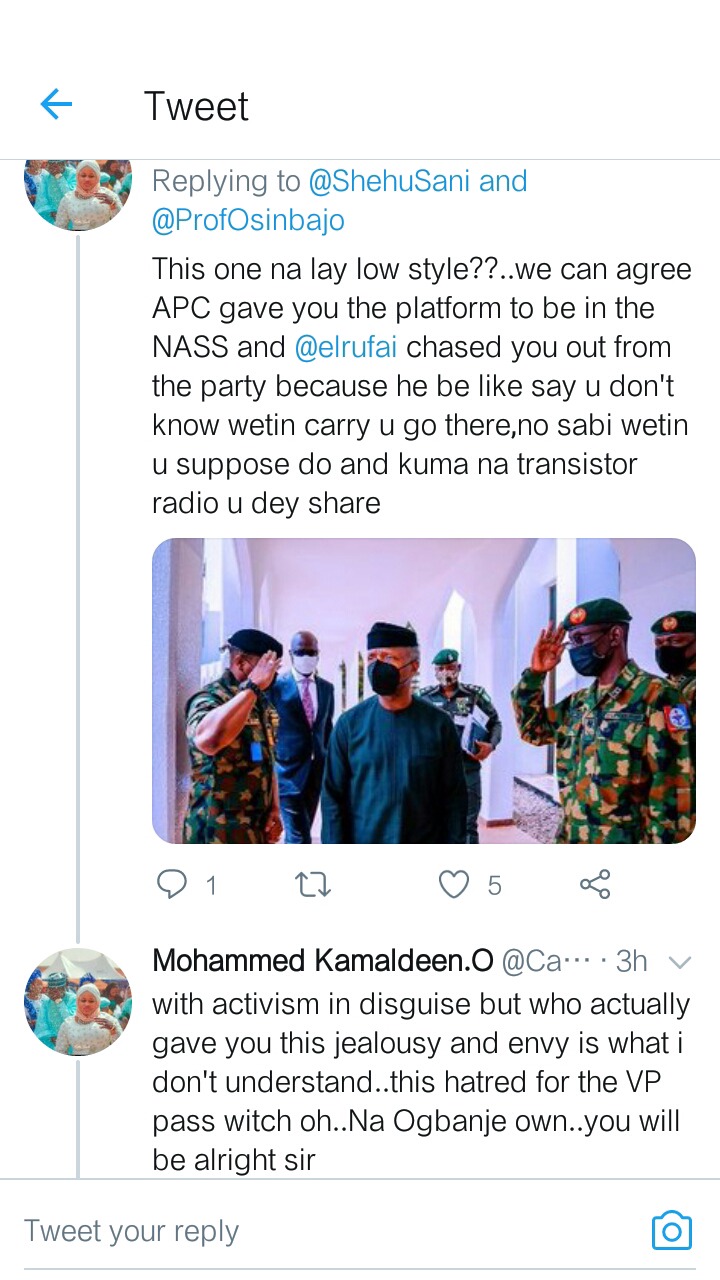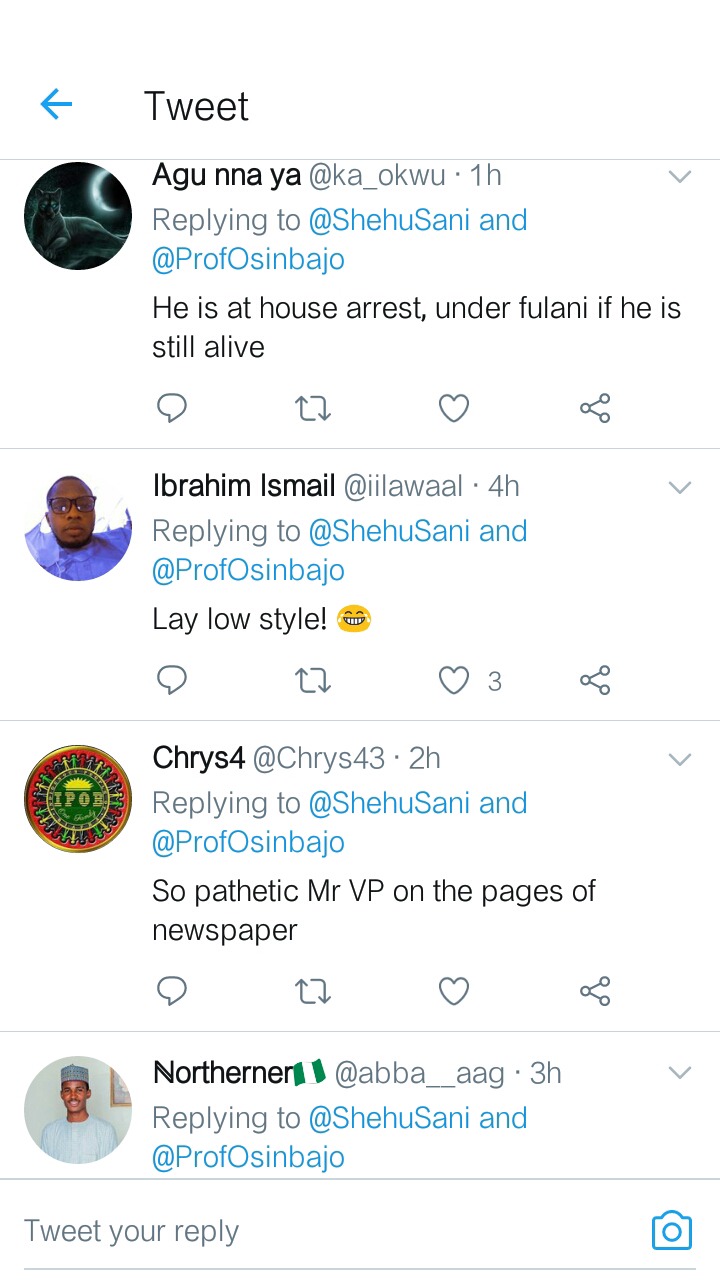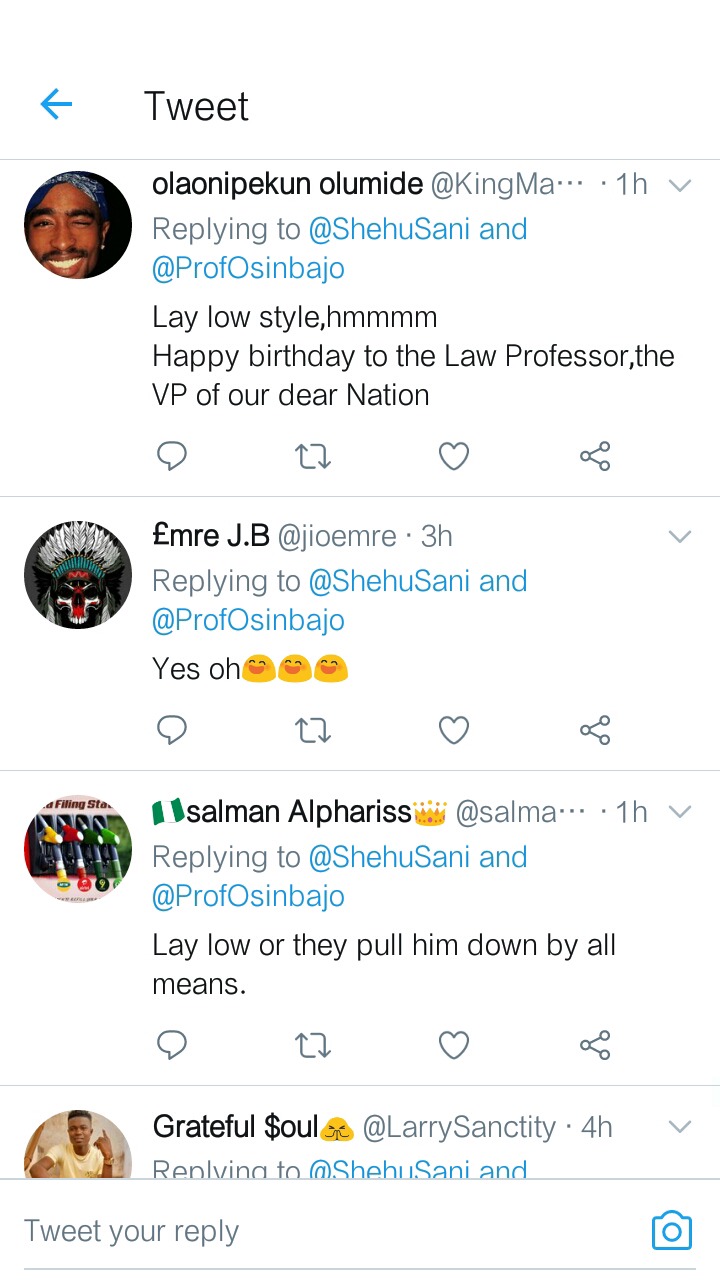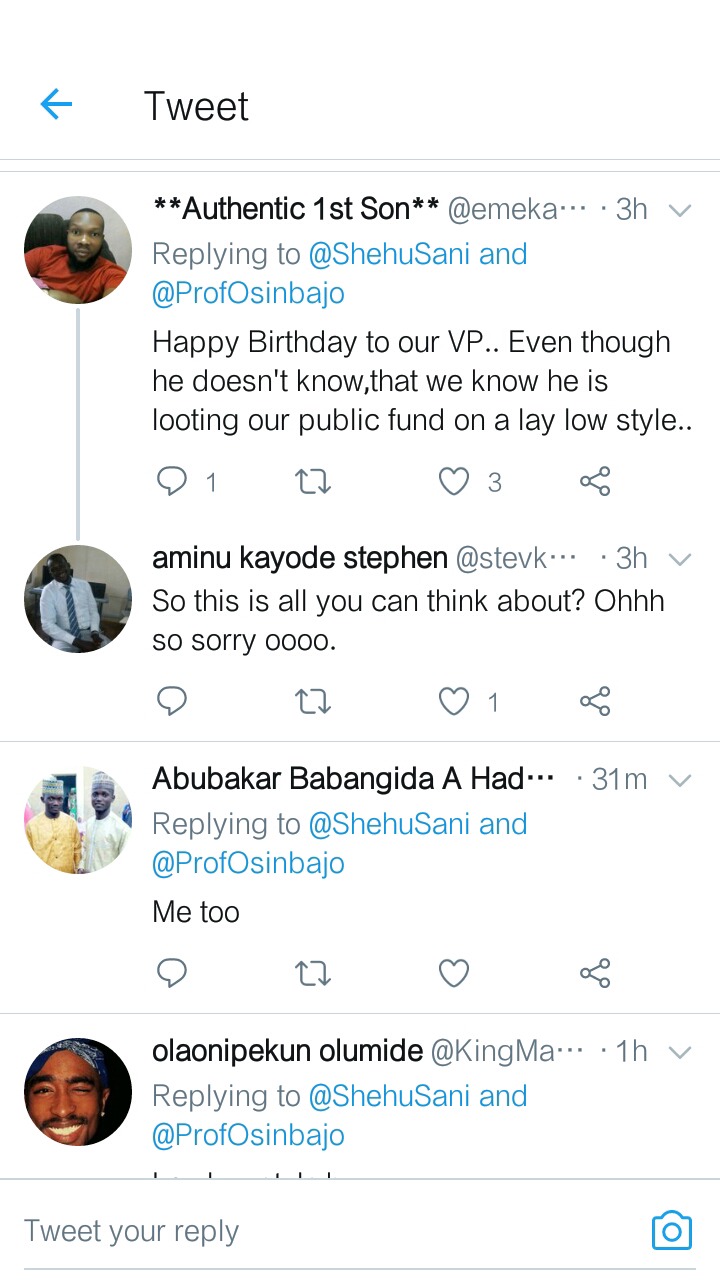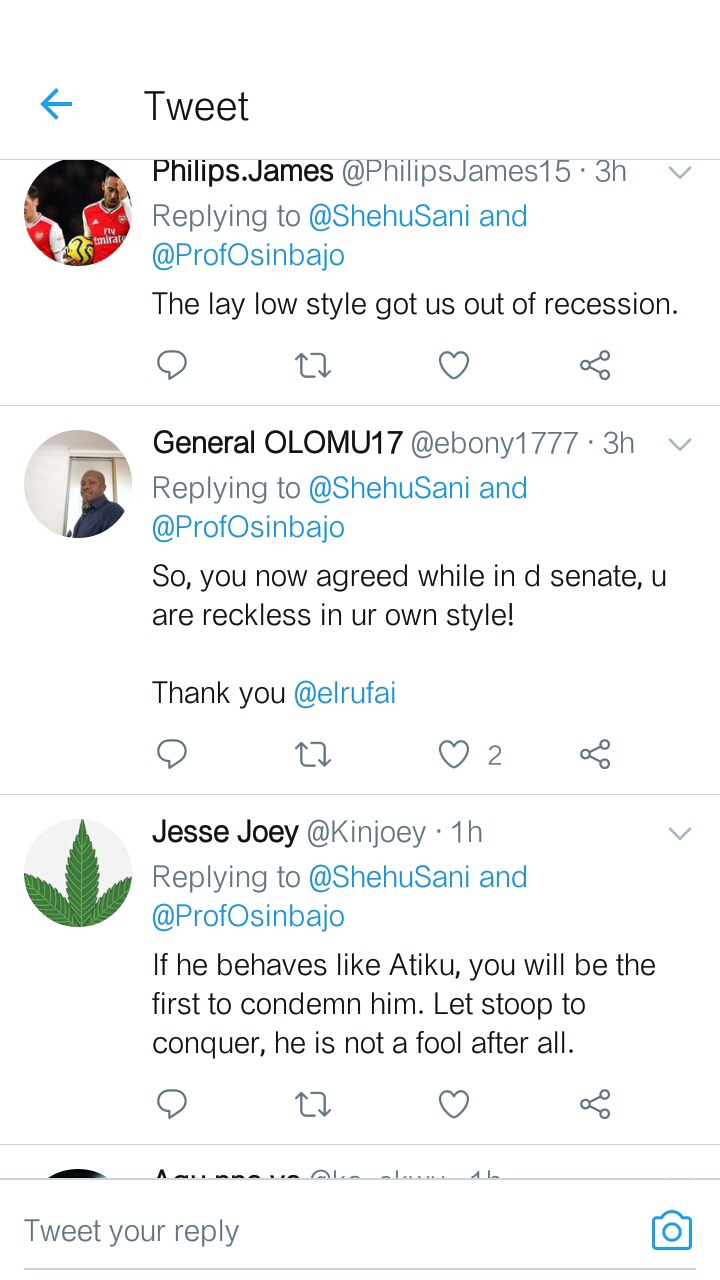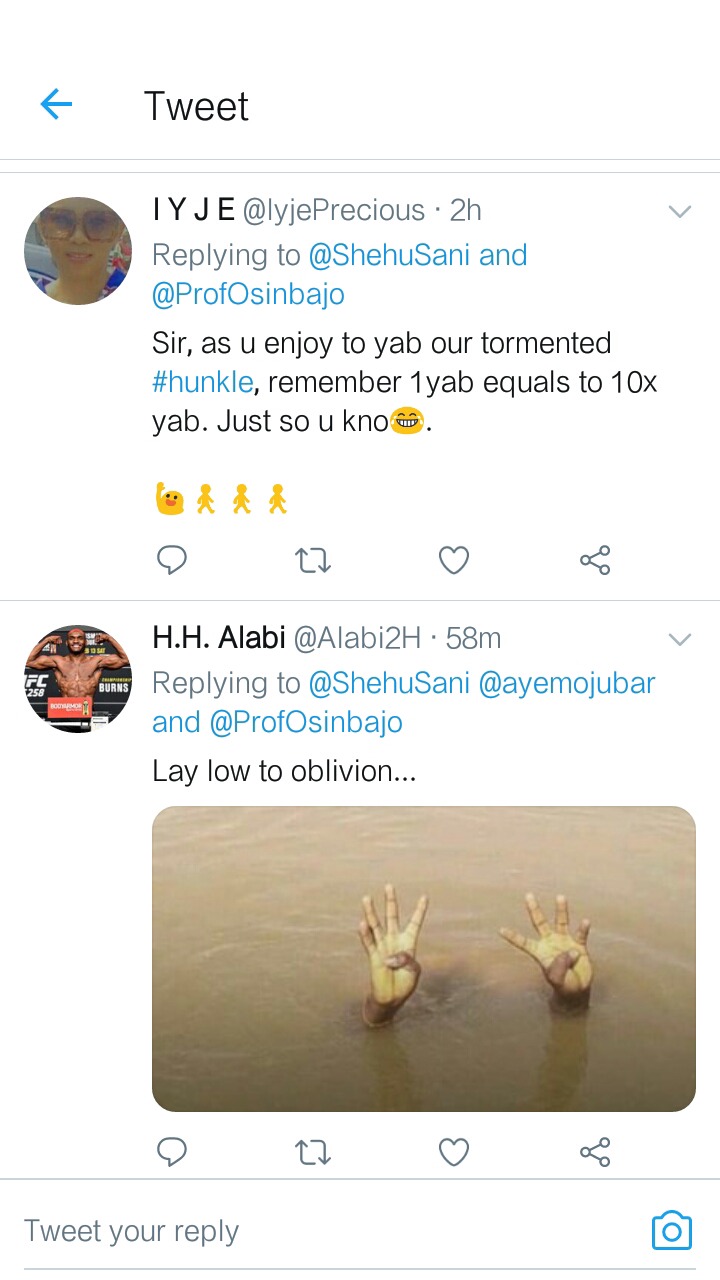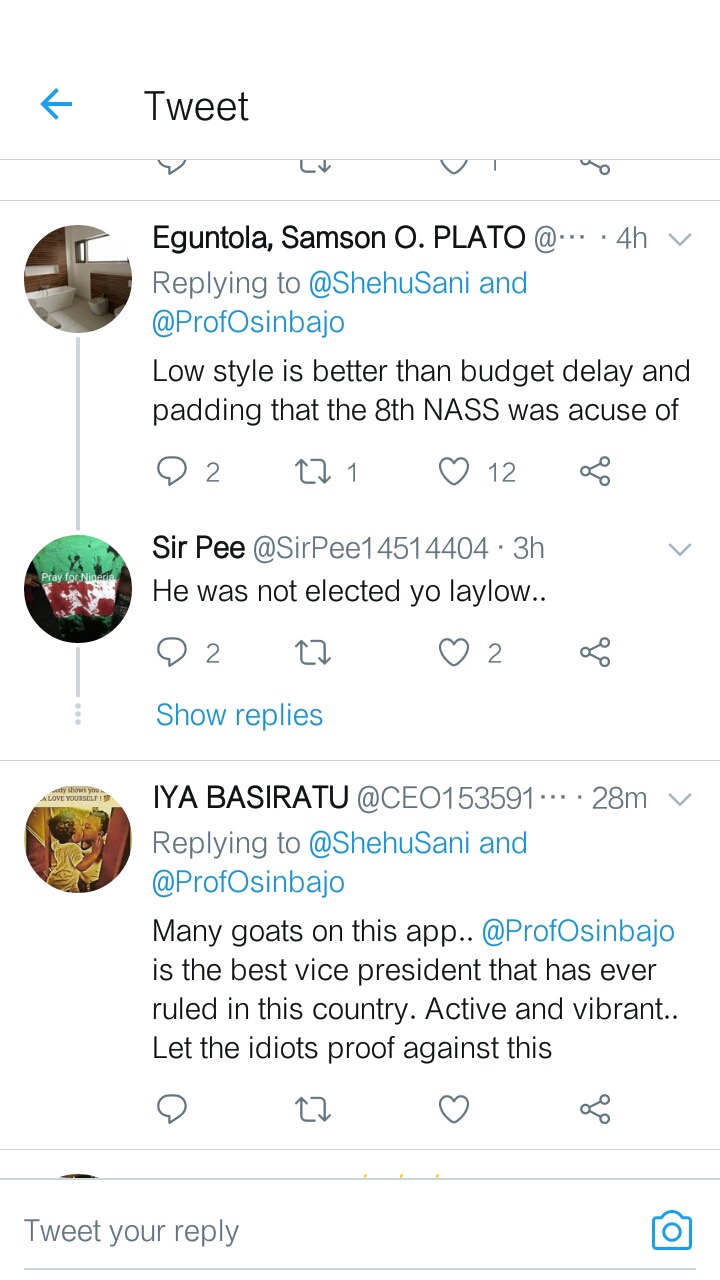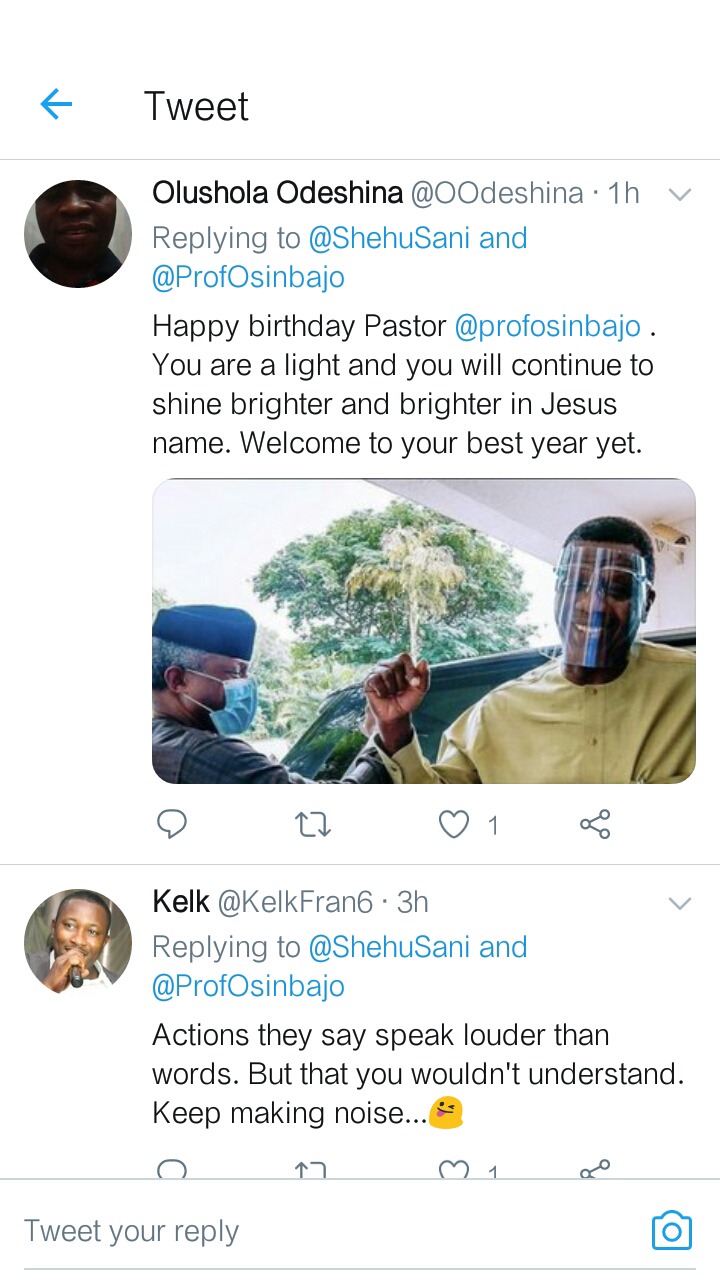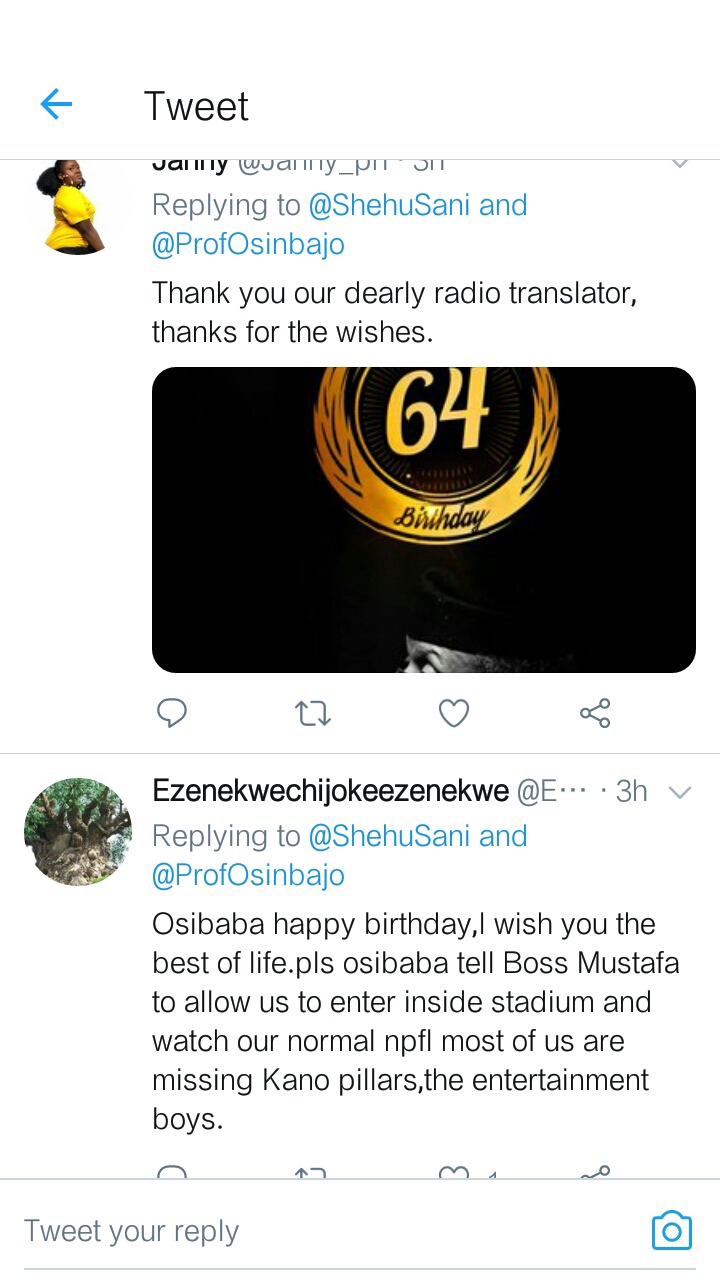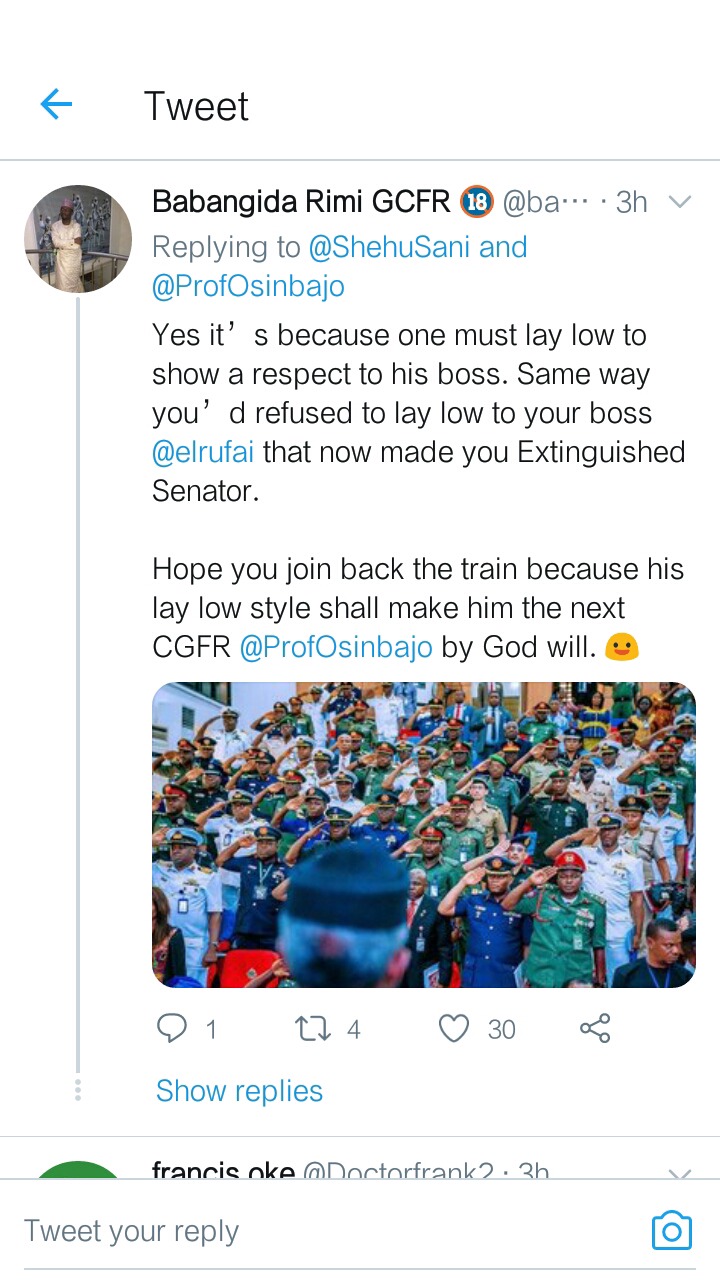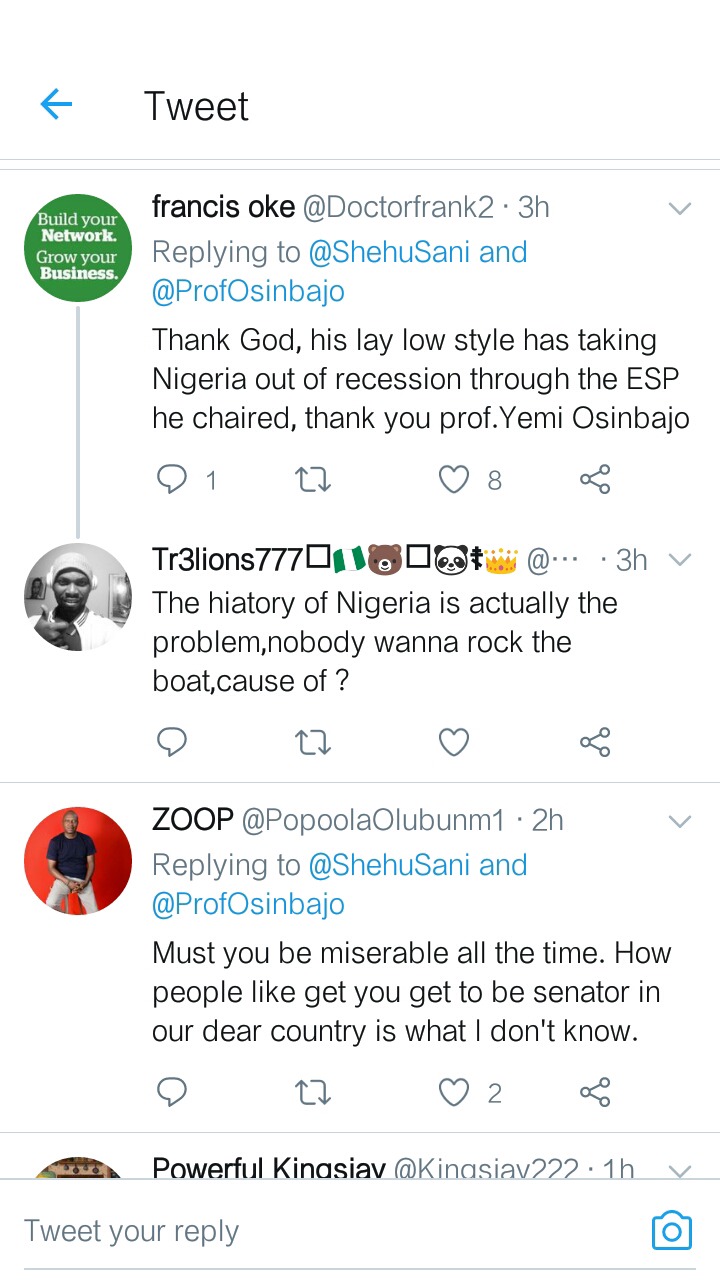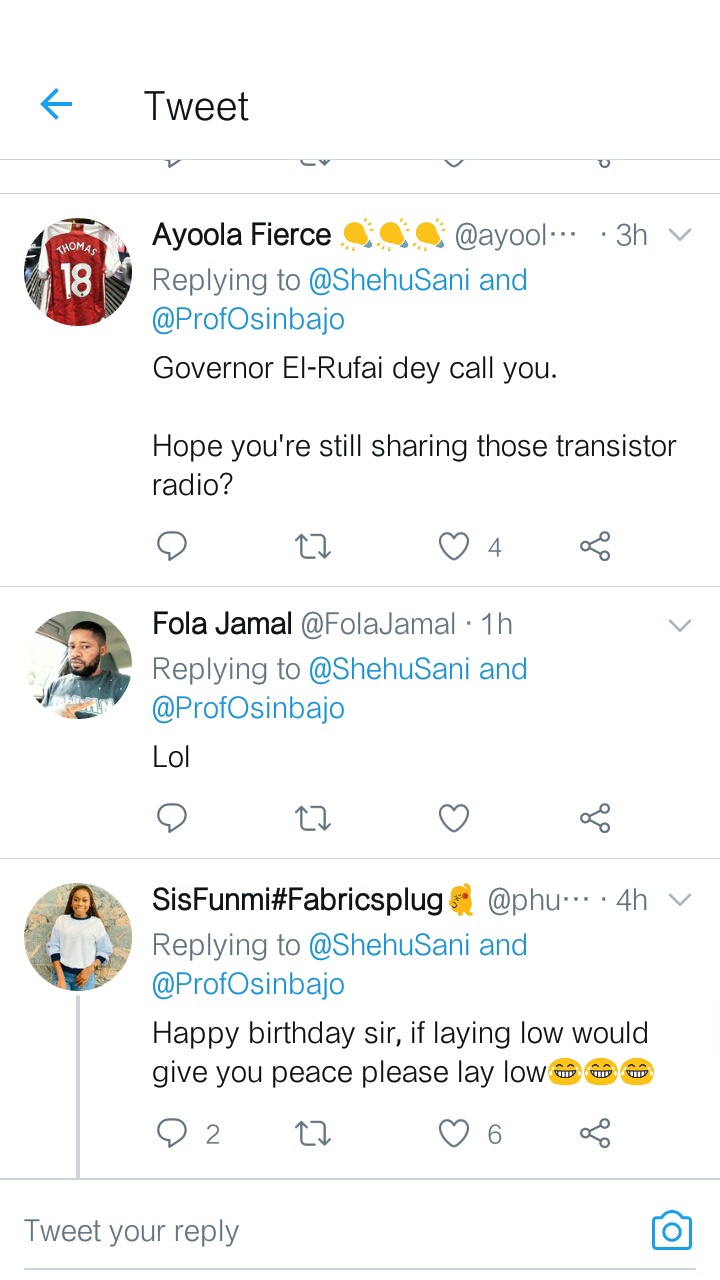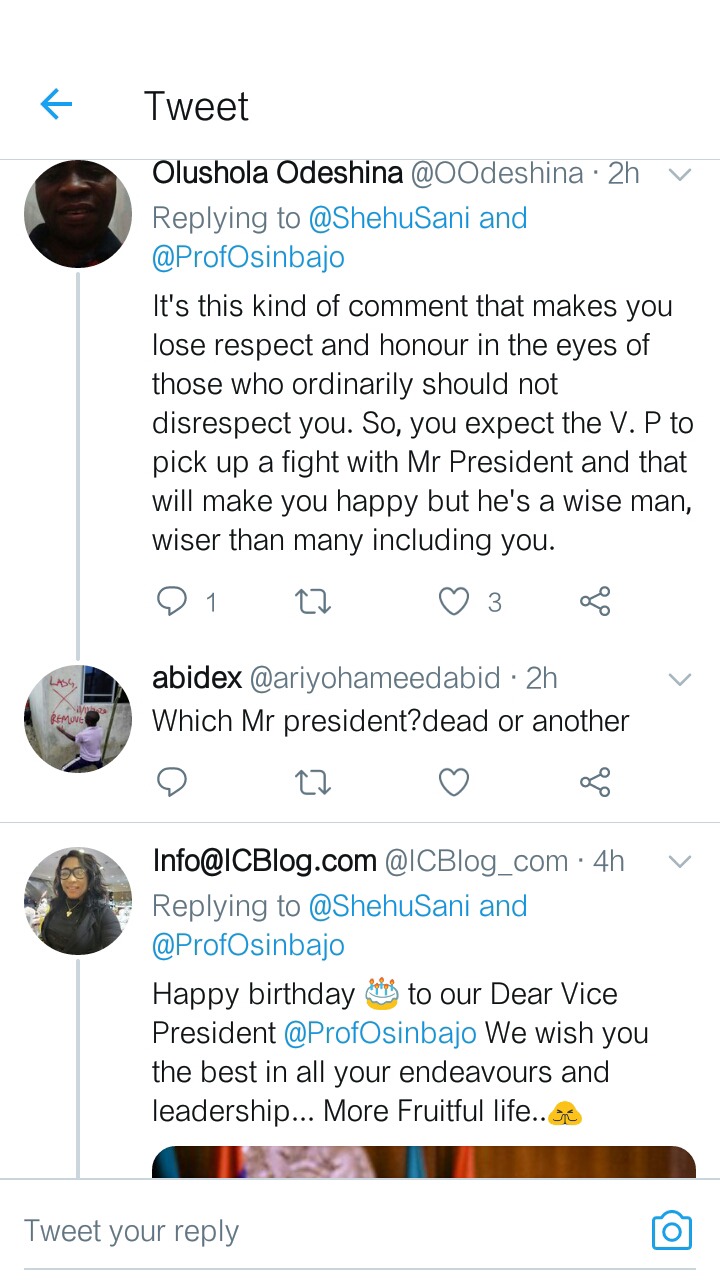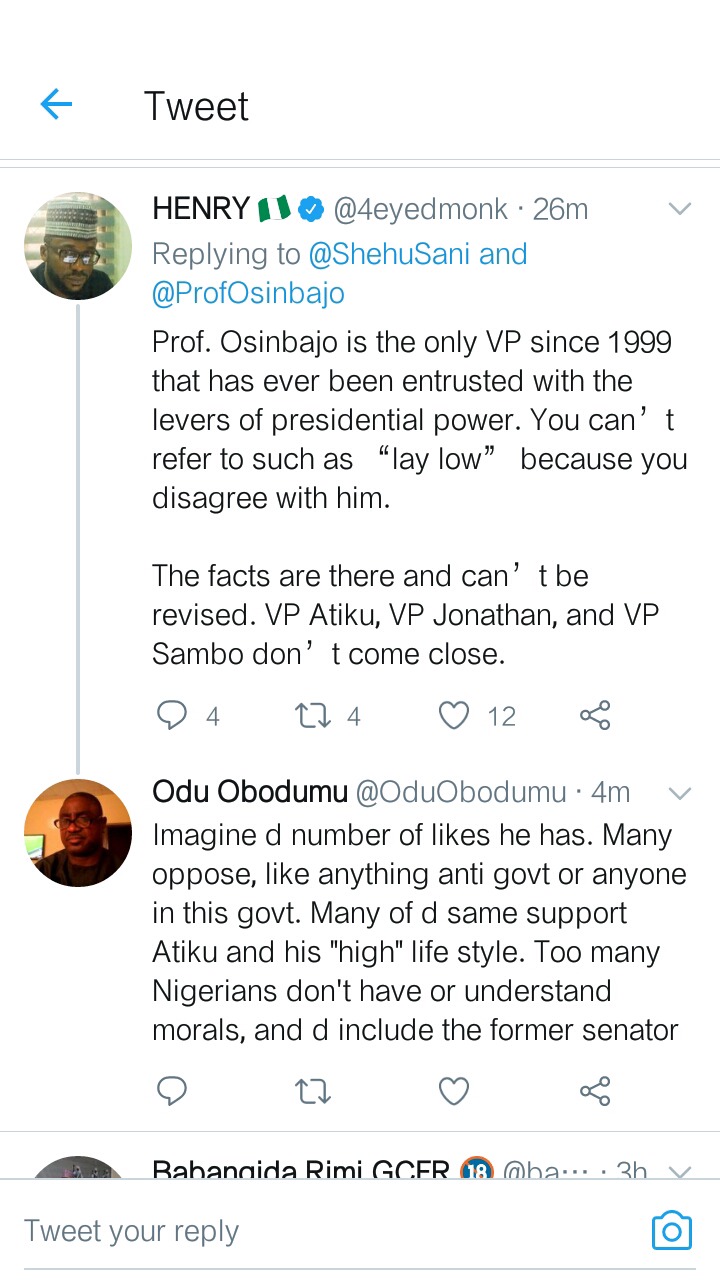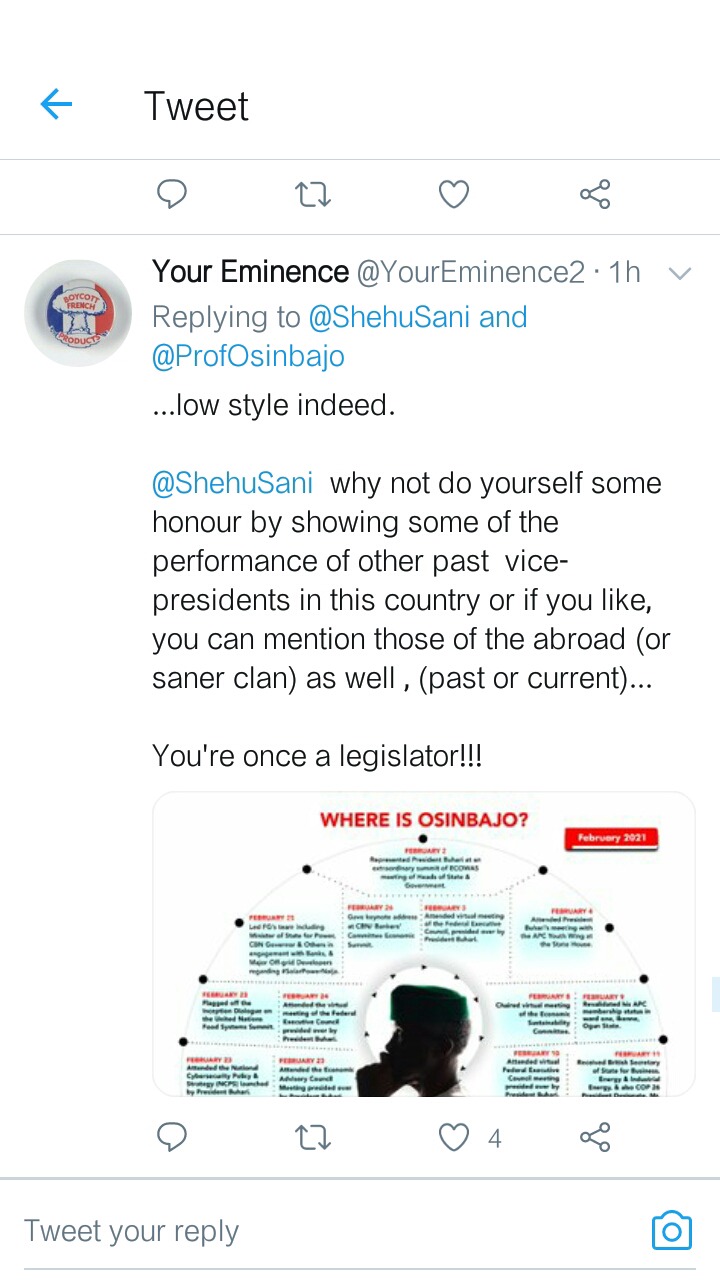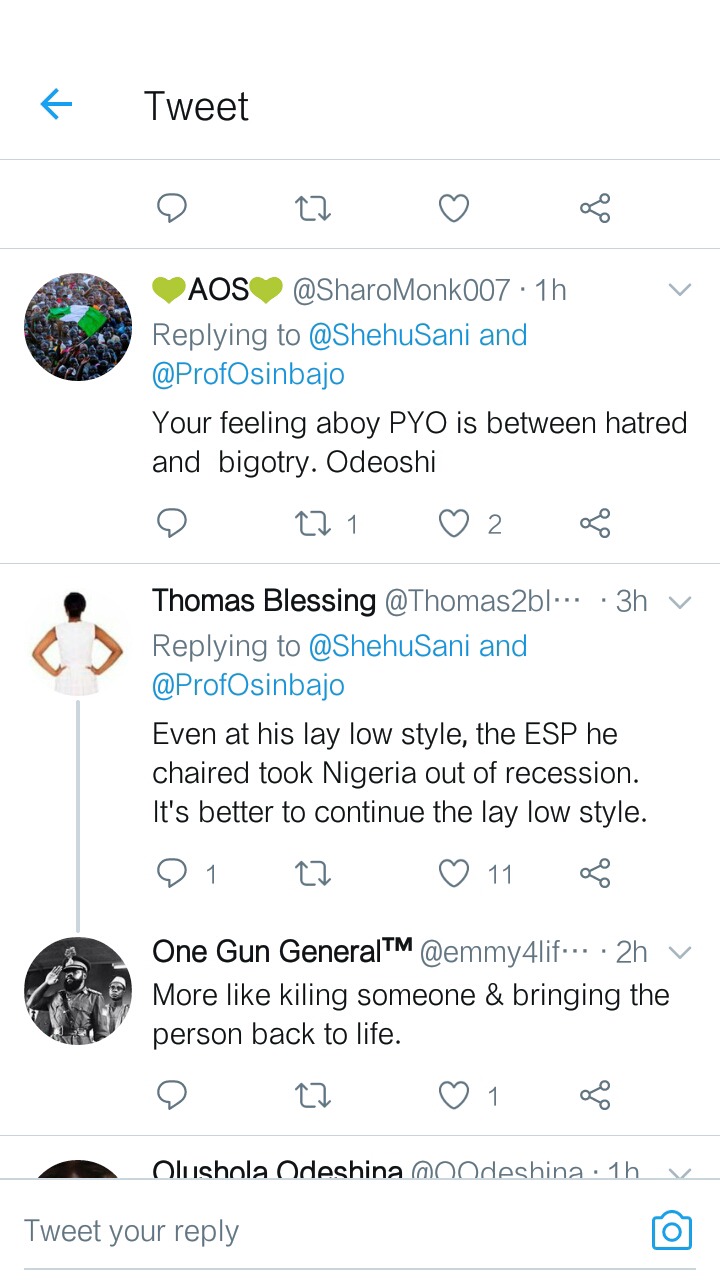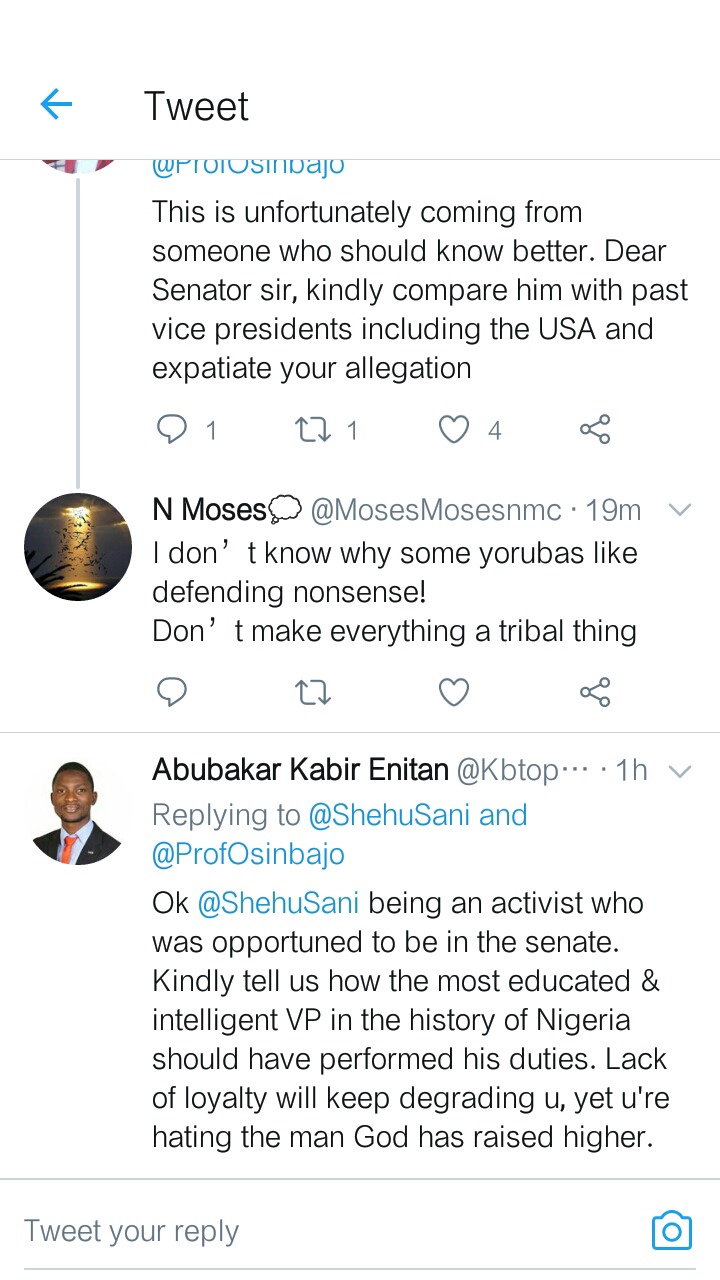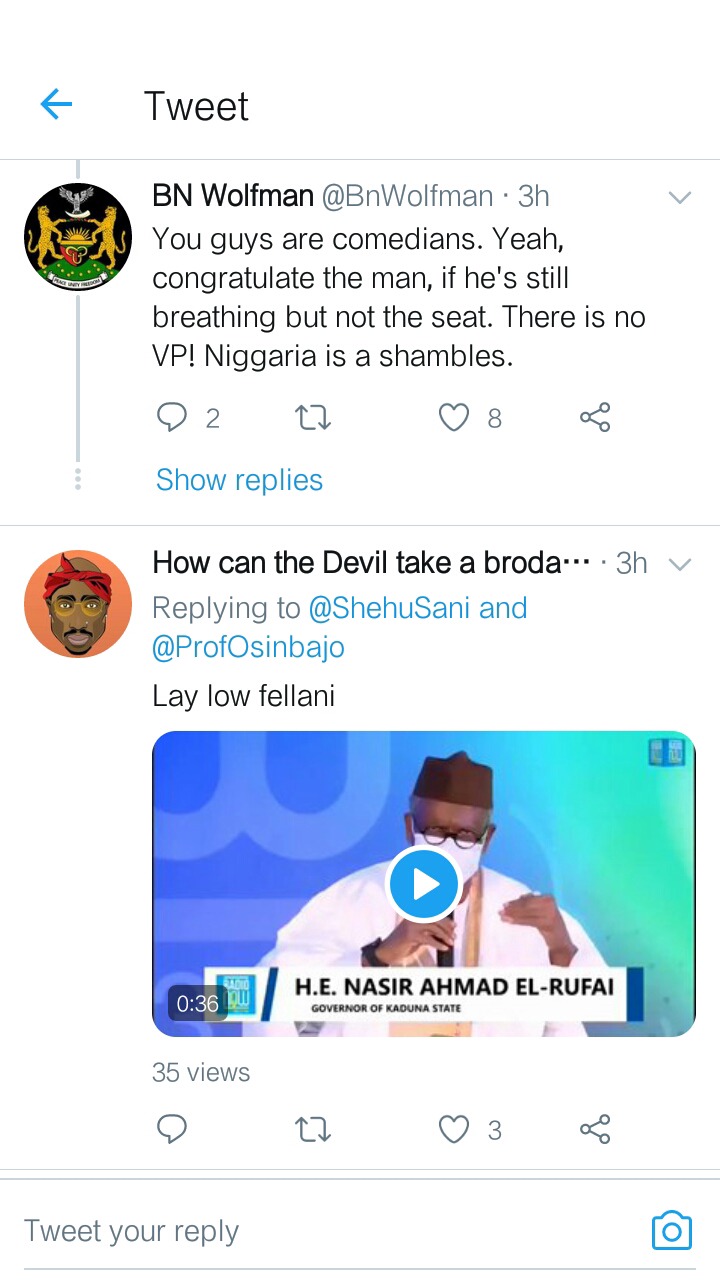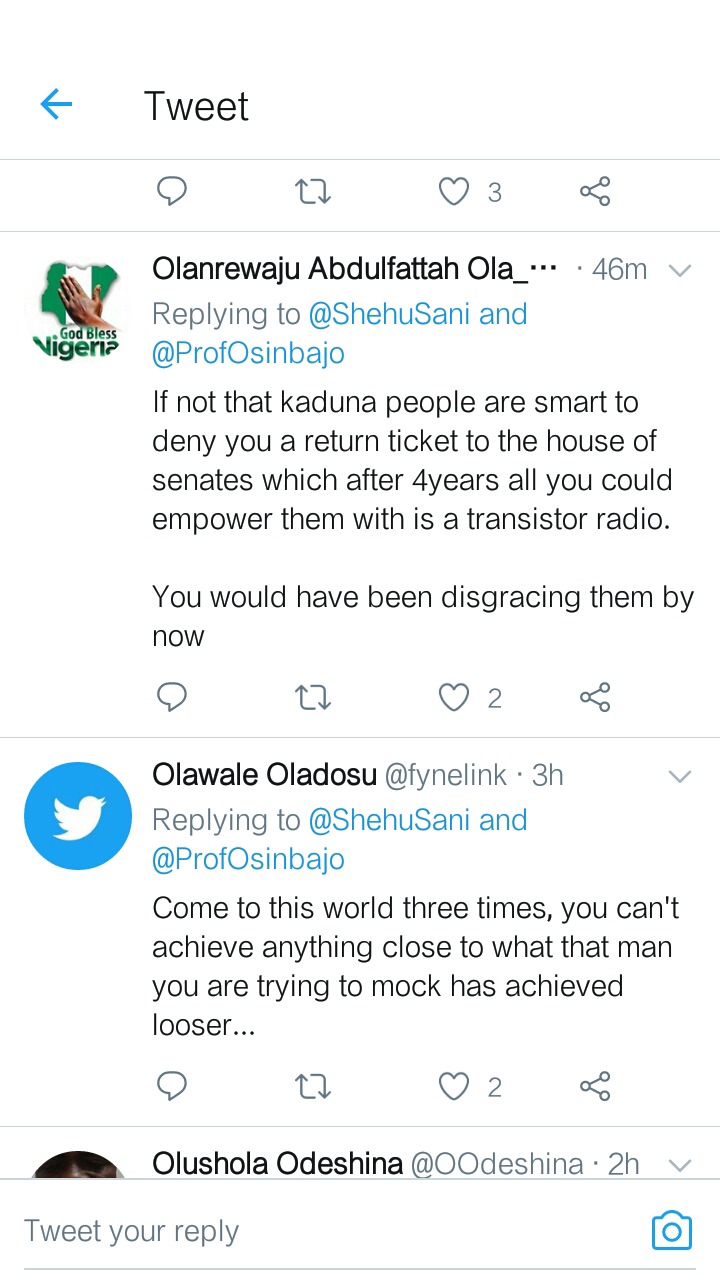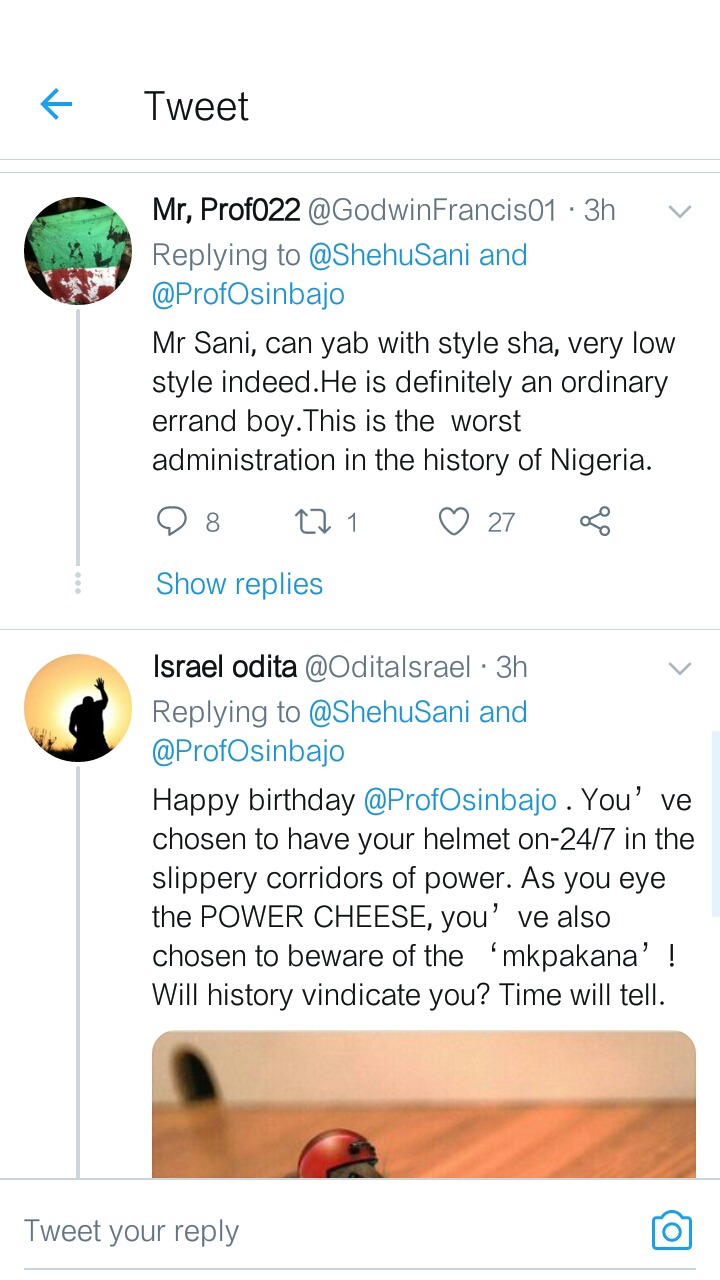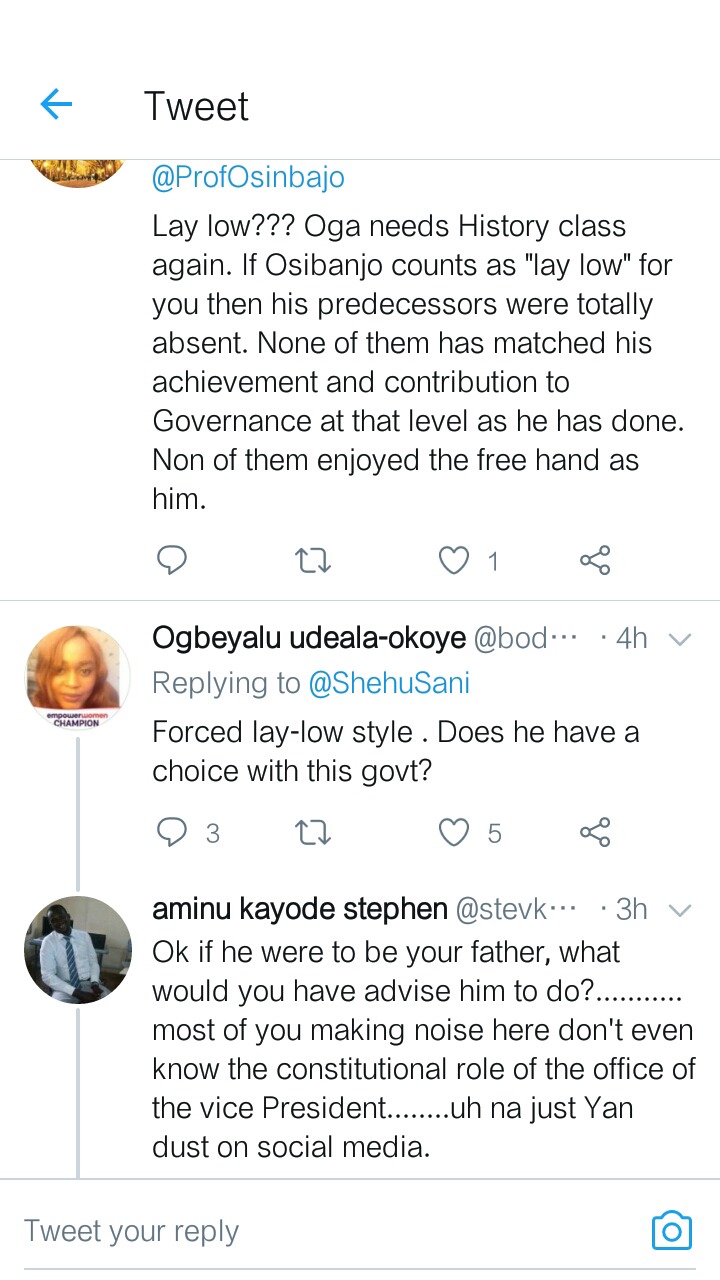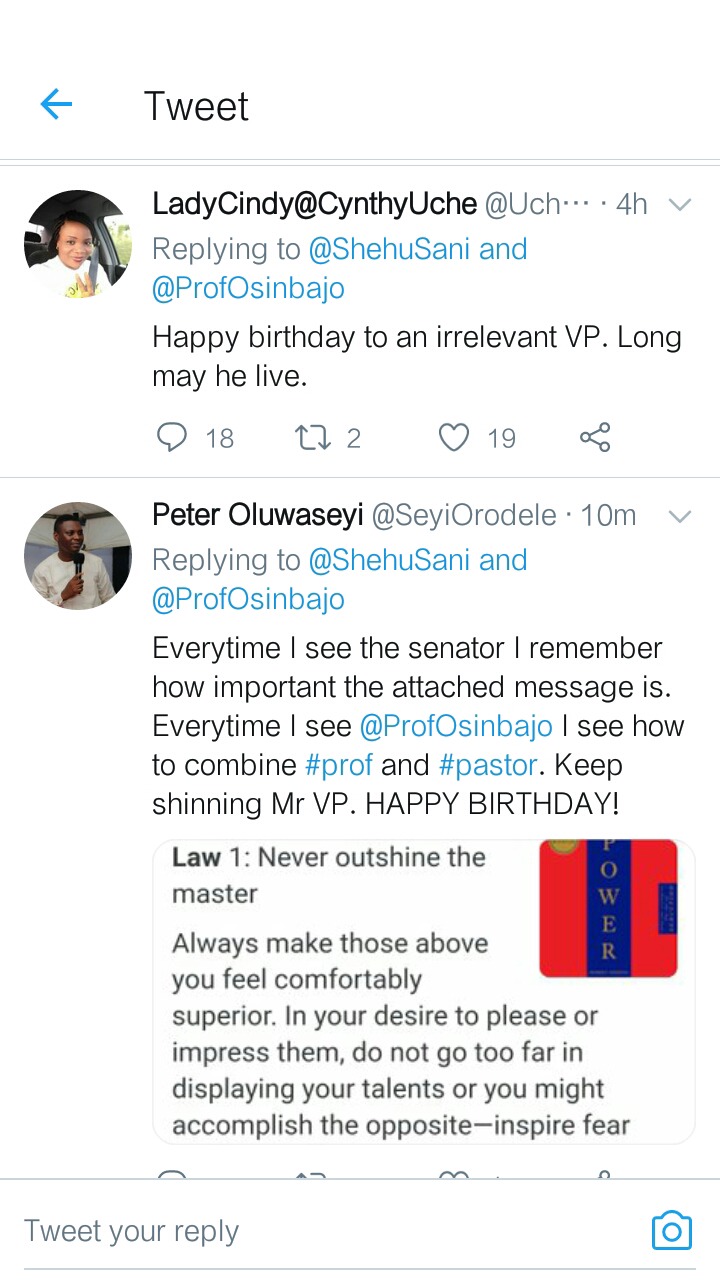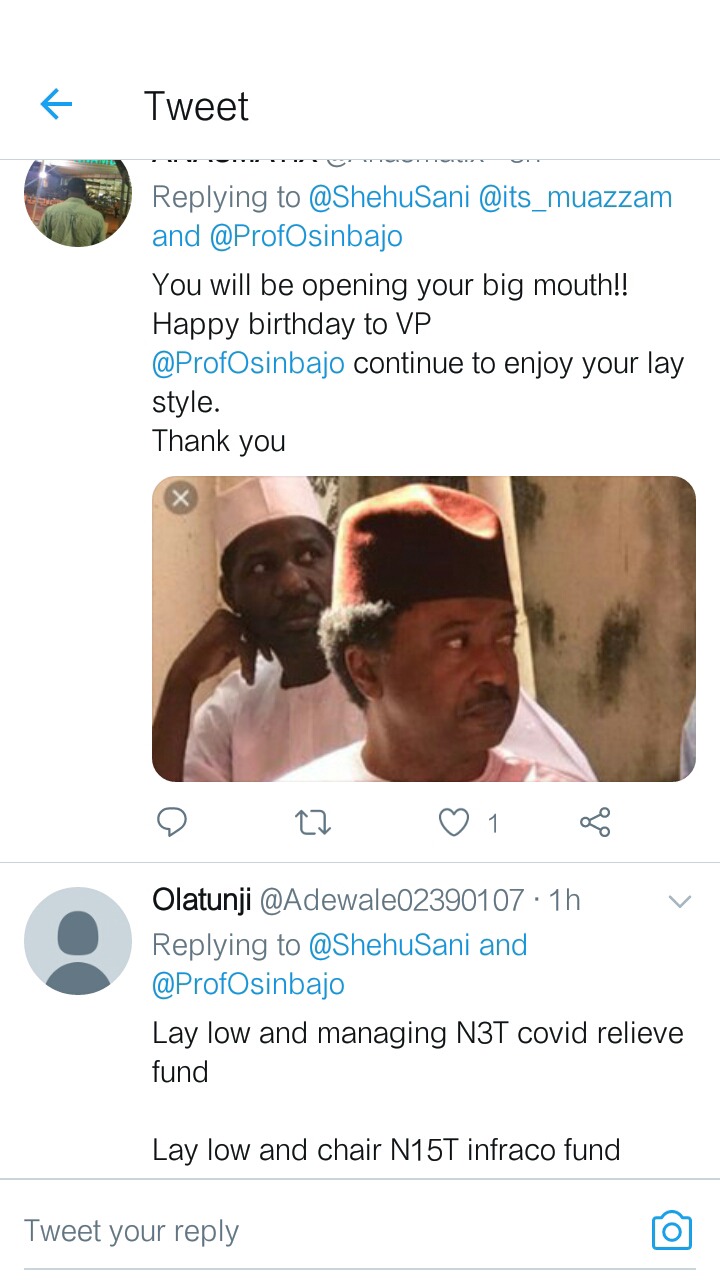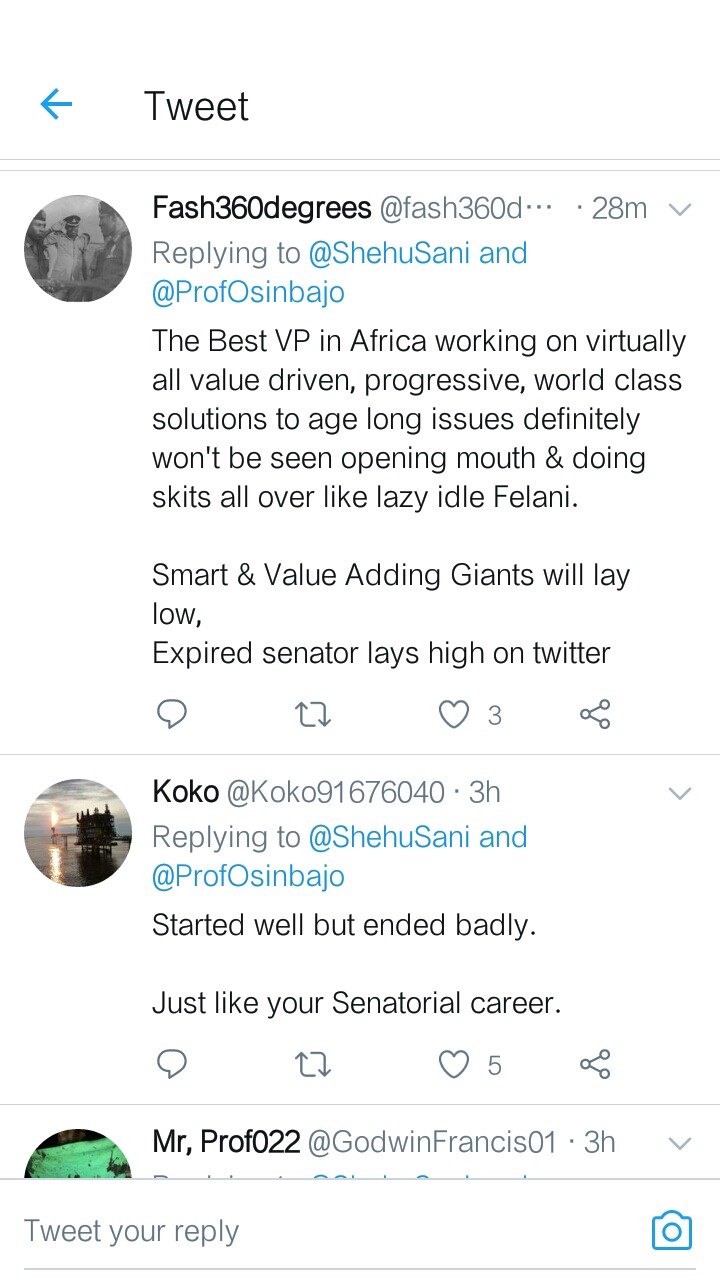 What do you have to say concerning this birthday message from Shehu Sani?
How about the reaction from people, what is your opinion on that?
Please let us hear your comment below and also share this post.
Content created and supplied by: Supremevibes (via Opera News )