Many Nigerians image of men and women of Nigerian Army is unfortunately that of Men of Gun,by that I mean people who are trained to kill by gun and other means.
Little did we know that many of the personnel serving in the army are actually powerful pastors who prays, heals, perform miracles and change destinies for good.
They are numerous but let's take a look at few of them as of 2019 with pictures.
1. Major BS Oladeji, of the Apapa group of Churches, he is the director Pentecostal church, he is a venerable, a man at peace with God whose prayers moves mountains.He is married to Mrs MA Oladeji, a woman who God uses mightily in the Lord's venyard, officers such as Lt JW Dandak and Captain OO Olusada are said to always be at hand to help this great man of God in the things of God. Elder Jackson Jibiya, Mrs Naomi Julia and Elder AC Akemefuna are civilians who assists this army officer in serving God, humanity and the nation.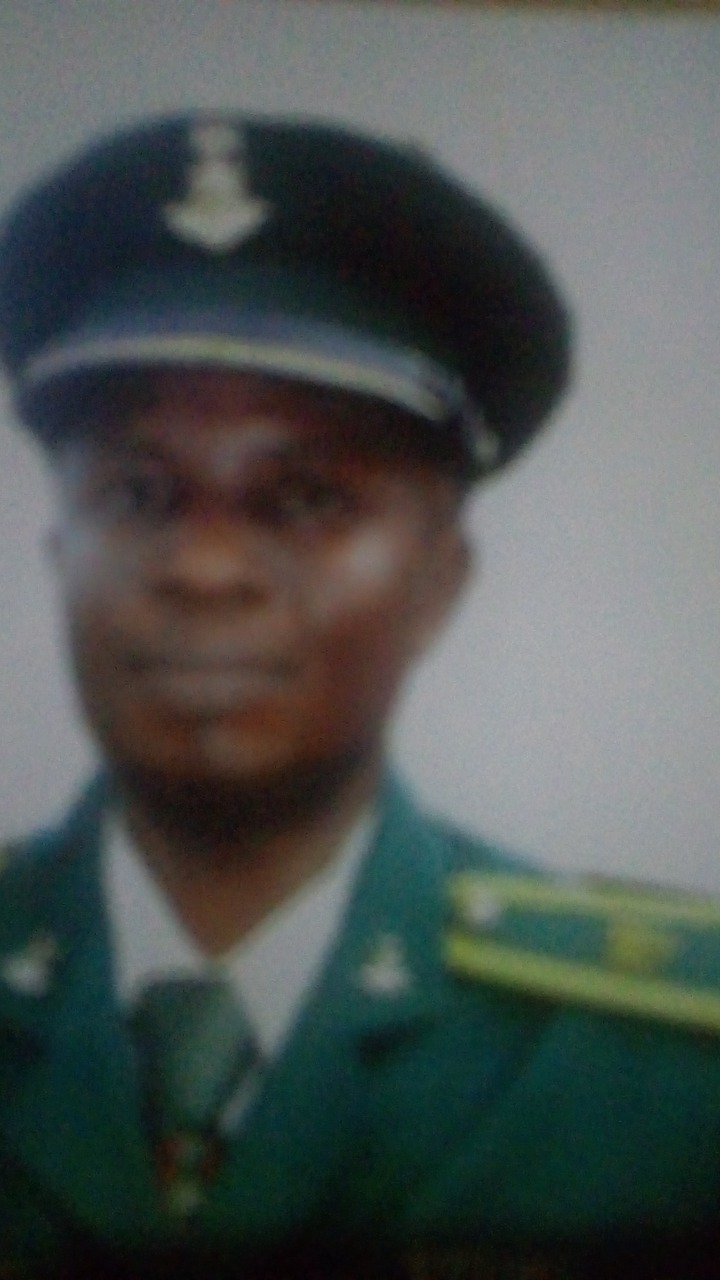 2. Major ED Clement, heads the 4th brigade Benin city group of Churches.He is said to be an action Reverend, his visitations and prayer schedules is second to known, when it comes to the things of God, his church and the country he is a no nonsense officer. People say his prayers works, he is assisted almost all of the time by Captain JO Adebiyi, Lt NM Jatau and Captain DU Jubril. He is married to an extremely beautiful and Good fearing like lady Dr Mary Dennis Clement. Mr Shedrach Musa Abdul and Mrs Alice Bulus are said to be always handy to help this Major.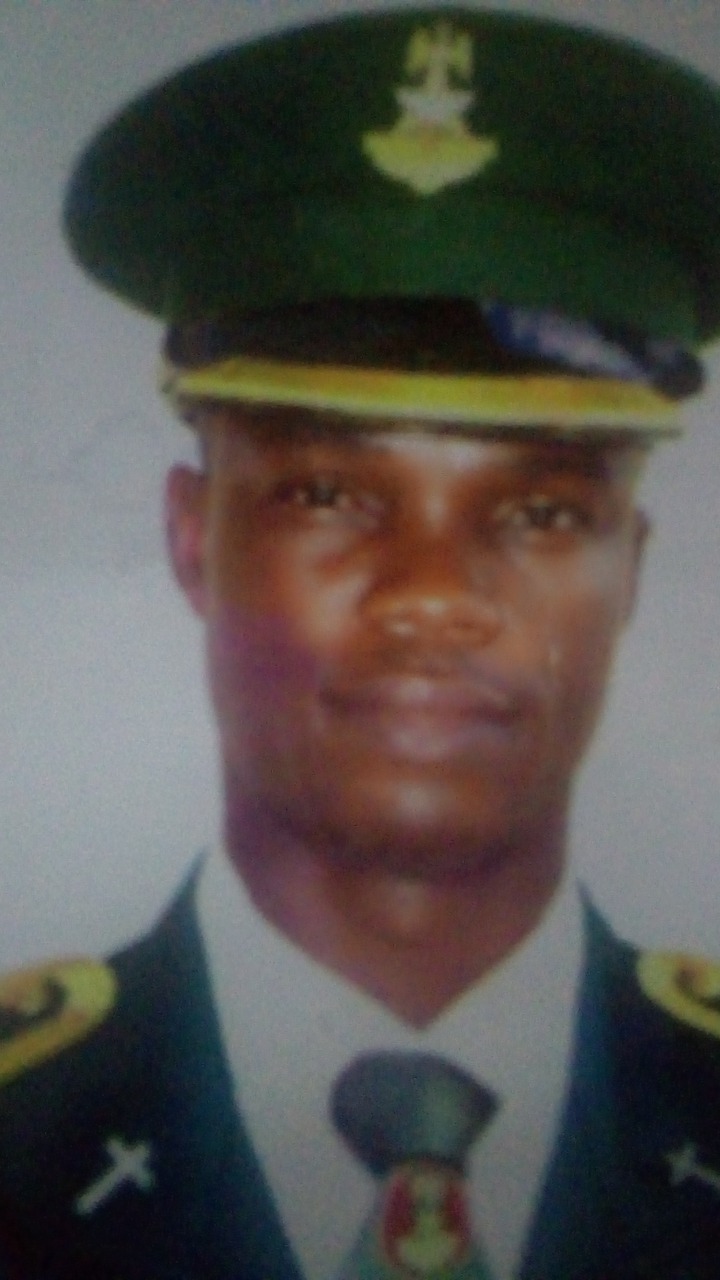 3.Major CJ Njoku heads the ICC chaplain, he is said to be a traveling Reverend, always visiting the NDA chaplain where he guides his respected lieutenant, Major BG Newton, Army recruitment depot where he guides Lt AC Uzor, NASMP where he guides Lt SK Haruna, it's said that anywhere he visited signs and wonders are experienced. he is happily married to an ever smiling wife, Mrs Amarachi Njoku, he is assisted in the task by Lt SO Oyegbenro and civilians such as Mrs Rose Yohanna and Mr Akunche Yakubu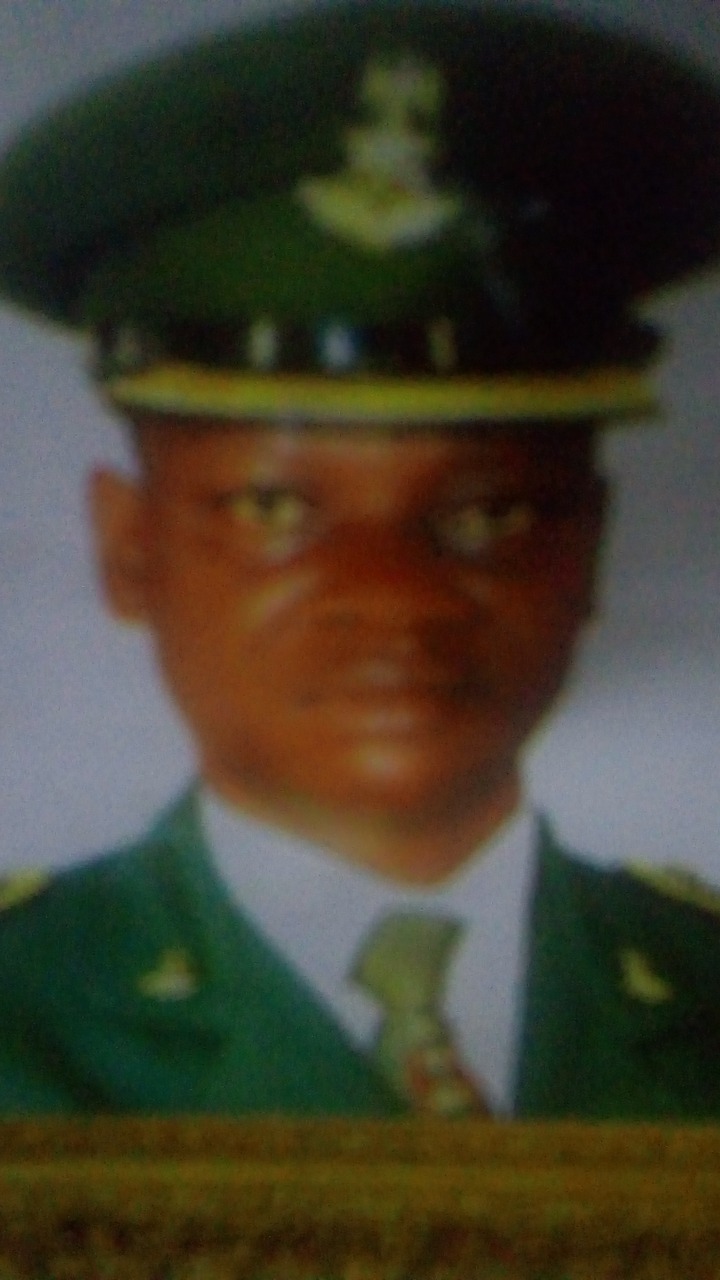 4. Lt Col NZ Davou is the director army headquarters garrison, he is assisted by army officers such as Maj ML Kunle of guards brigade, Maj JO Odunlami of Army headquarters garrison, Lt SM Adekunle also of the Army headquarters garrison chaplain, Captain MY Amos of 102 battalion chaplain, Lt CS Gowon of 7 guards battalion, Major SF Akinsanmi of Headquarters CAR prorestant chàplain, Lt I Afolayan of 176 guards battalíon, Lt GO Eze Odunlami of 177 guards battalíon and Captain PA Oladoke of the NDC chaplain. Lt Col NZ Davou is married to a true mother, sister daughter and wife Mrs Rifkatu Davou, he is civilians among who is Mrs Ezekiel Jummai Gwon.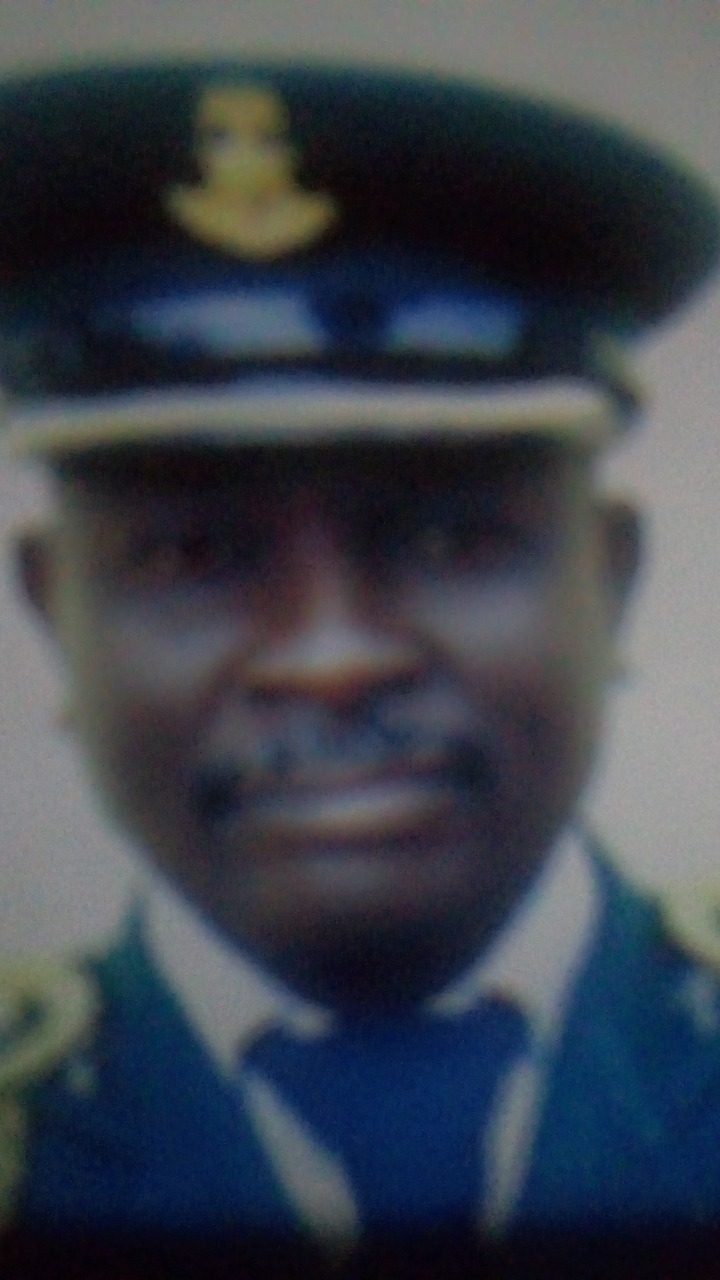 5. Lt Col YA Ishaya, heads the Pentecostal church in 82 division Enugu, he is married to Mrs BO Ishaya, It is said that this army man of God spends much of his time paying and fasting and that his prayers are always answered by God. He has Major MD Yakubu, Major JO Jolayemi, Captain AB Elijah, Lt JM Dan Amarya, Major AE Adamu, Major IJ Agbara, Major B Mavisky, Captain BO Richard, Major UN Audi as able lieutenants with whom they collaborate with Mrs Adekeye Charity and Sir Emmanuel Siebu to rake havoc on devil and all his agents among the Protestants army community of 82 division.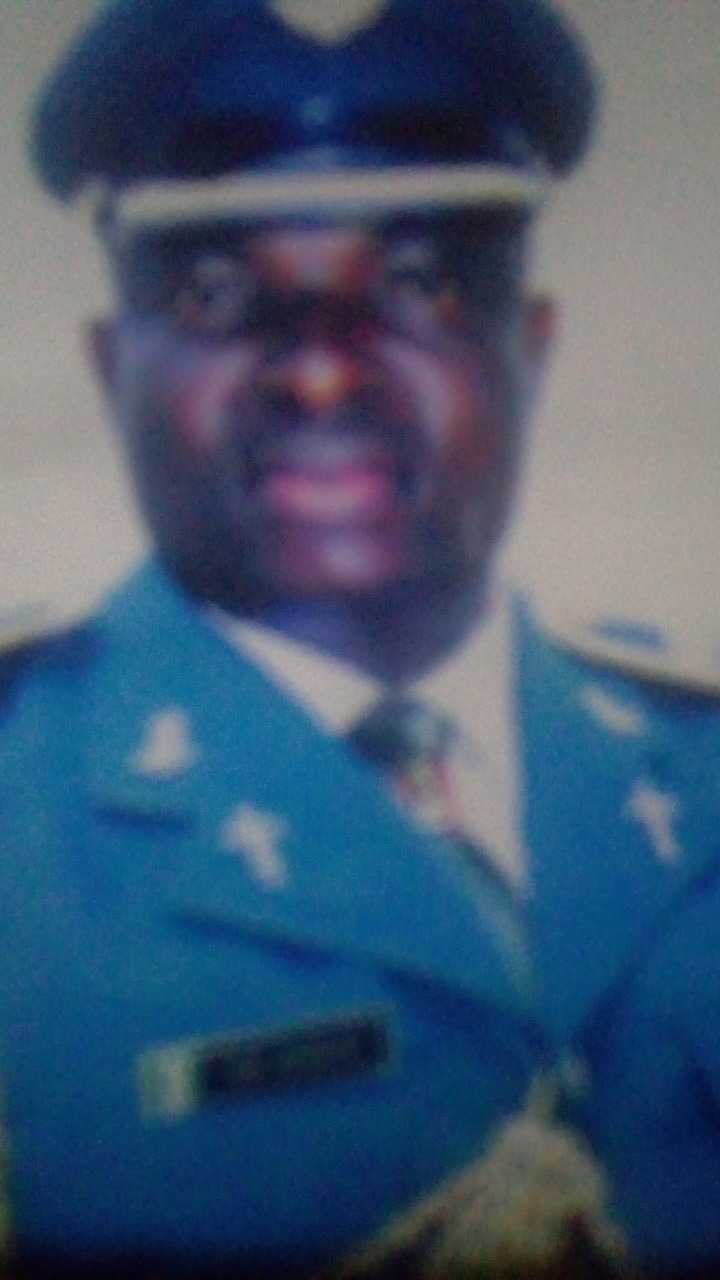 6. Col B Kauche, heads 81 division, it's said that at the mention of Jesus name by this army officer all knees bows. He is said to be an officer who God loves and uses. He is married to his lover Mrs Abiatu Kauche with whom they have made some babies. He is working with civilians such as Mr Audu Thomas and Mrs Aisha Okorocha, Major TE Ogbonyomi, Major LD Kwon, Lt EO Awoniyi, Maj PK Adeoye, Capt KB Bonoba, Maj N Dogo and Capt SH Goat are the crop of army who have sworn to make sure that this man of God succeeds in all his endeavours as she styres his flock towards Christ.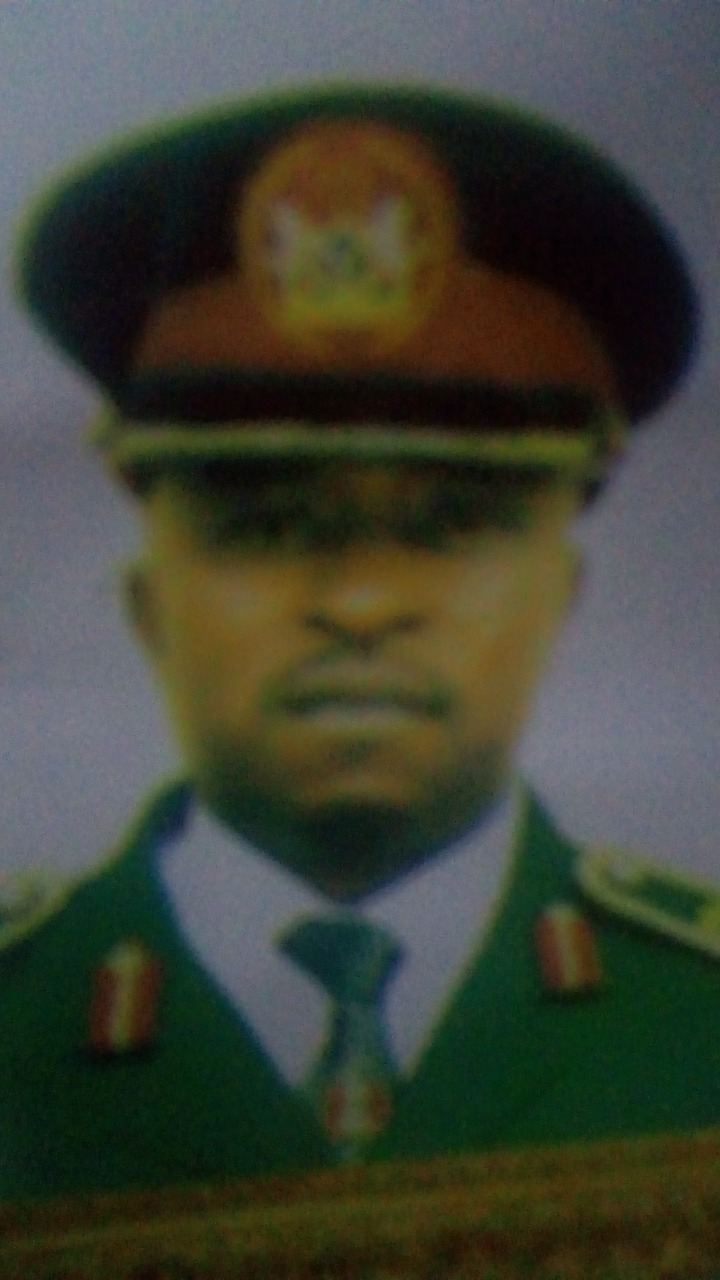 7. Major SA Ugwu, Director 8 division chaplain, he is married to Mrs Patricia Ugwu, this man of God is ably assisted in his work of preaching the gospel of truth and life to his congregations by Maj JK Olukomogbon and Major Y David, feelers from the 8th division has it that the devil has no hidden place in the division.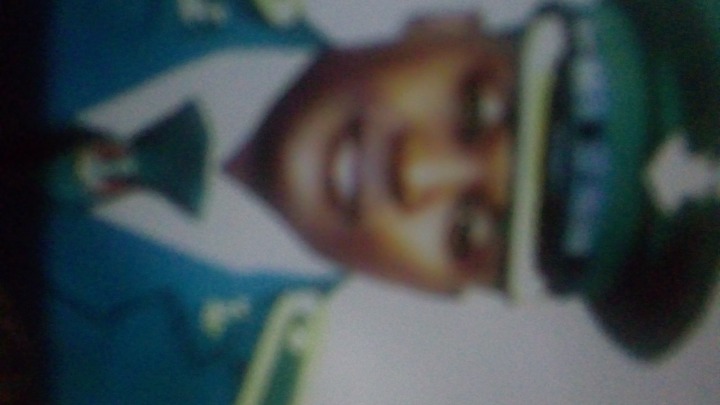 8. Major A Usman, Director 7th division is the husband of easy going, we mannered Mrs Christiana Usman. This man of God in the Nigerian army chaplain services is said to be a workaholic in the things it the Almighty and his nation, Capt Samaila of 26 task force brigade, Maj SO Oladunjoye, Major JA Fajumo, Lt JI Kaye, Capt MA Agidingbi, Capt OF Izuogu, Lt AZ Kwabe, Maj AN Simon, Maj II Yidawi, Maj SS Egunjobi, Capt MO Festus, Lt JN Jacob, Lt MD Kato, Let M Ajon, Lt E Maidawa, Lt EO Eteng, Elder Luka Isah and Mrs Lois Huji are the army and civilians behind the sign and wonders performed by this powerful man of God in army uniform.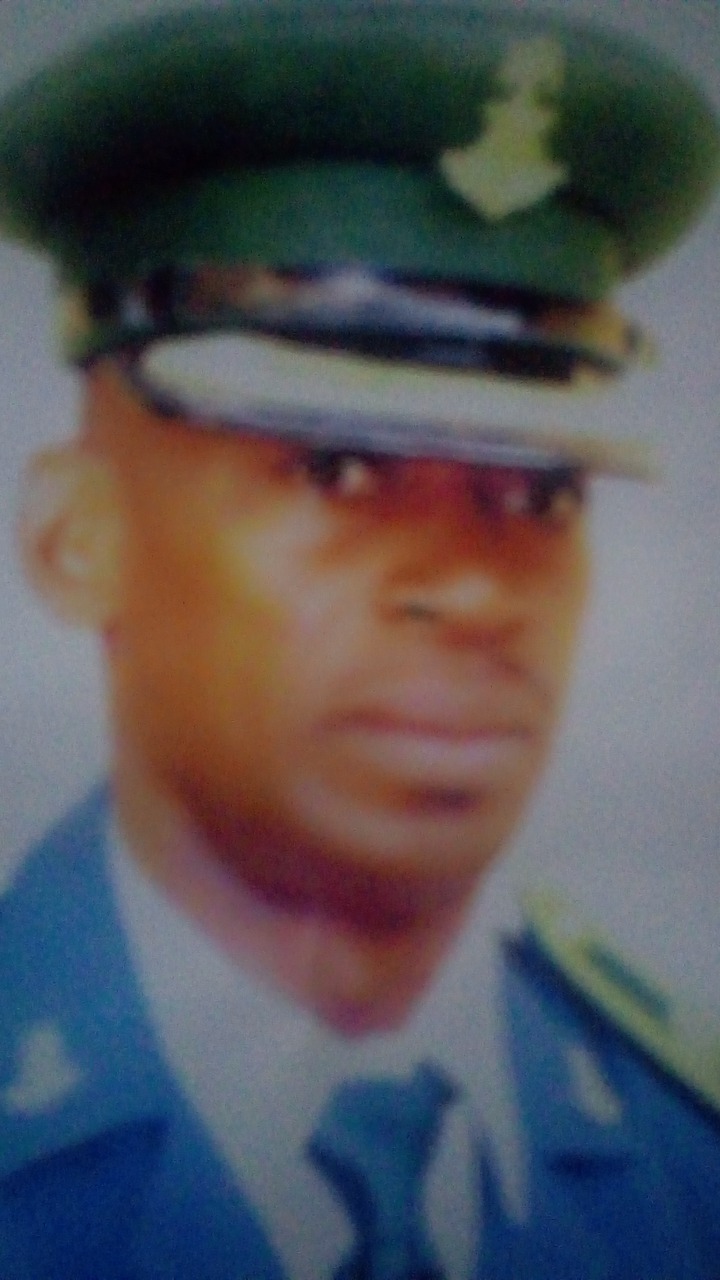 9. Major H Ugwu, Director 6th division who is married to Mrs Gladys Ugwu, It is said that this man preaching the words of God with power, he is assisted by erudite army officers such as Capt IA Rikoto, Maj MO Irabor, Lt JJ Solomon and Capt DS Jerry and civilians such as Mrs Lovelyn Hassan and Sir Amos Okpabi.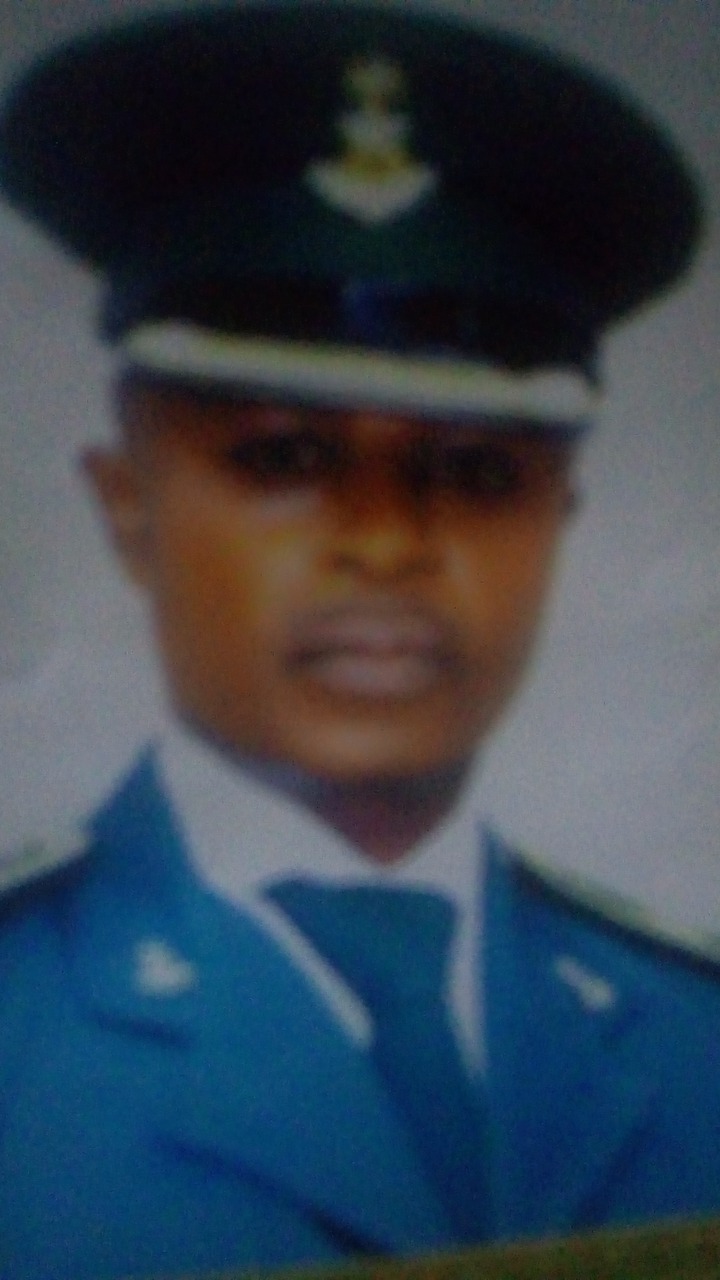 10. Major MA Abolanle, Director 3rd division of the Nigerian army, married to Mrs A Abolanle, his success and great strides in the ministry of Jesus Christ knows no bound, and the people who has made it easily possible for this man to make exploits for God includes but not limited to Maj BP Nyam, Lt BB Maigoso, Lt YU Ishaya, Lt IA Emedoh, Maj G Wuduga, Maj MS Dallys, Lt JM Saidu and one civilian, Mrs Esther A Musa.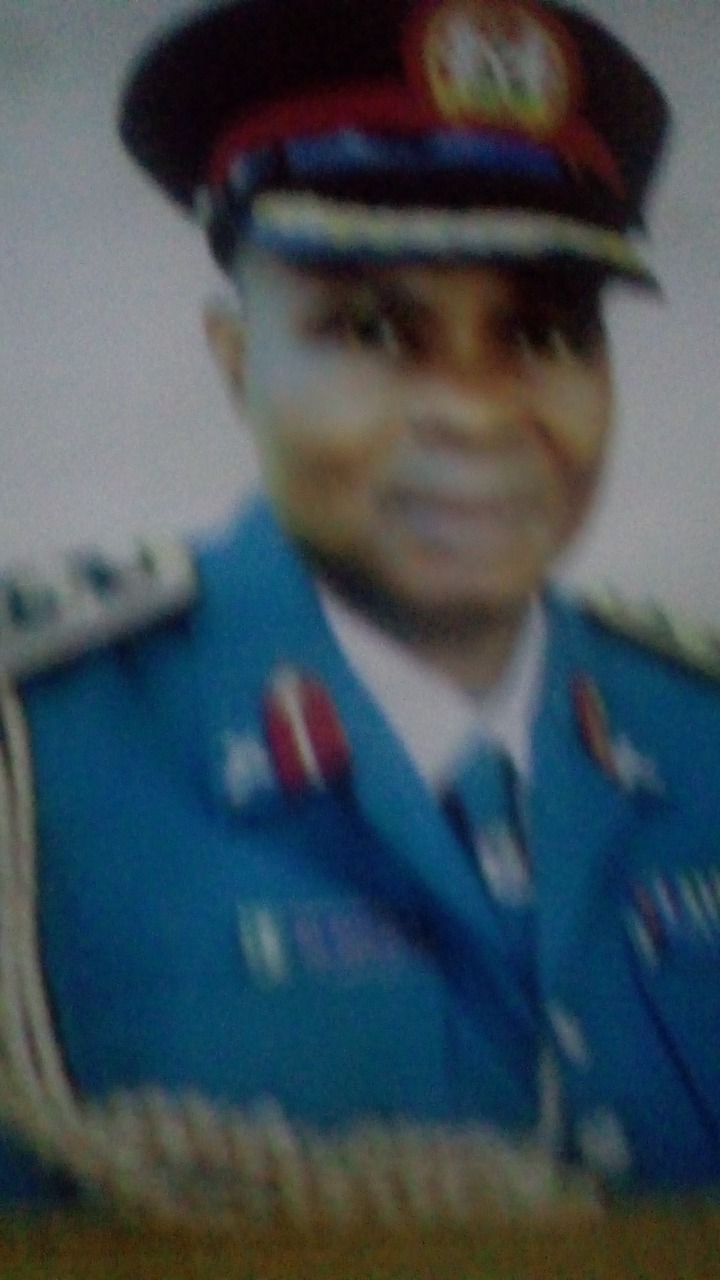 11. Major IF Garba, Director 2nd division of the Nigerian army.is graceful and meticulous man of God who is said to be filled with holy spirit and the word. Mrs Anne Garba is the matron of his church, Bro Tayo Morankiyo and Mrs Grace Ajimuda are the civilian members of his church standing by him, his army co workers in the Lord's venyard are Maj DS Nyam, Maj ES Akinyemi, Capt AD Owa, Ma ZS Bonat and Lt JN Gana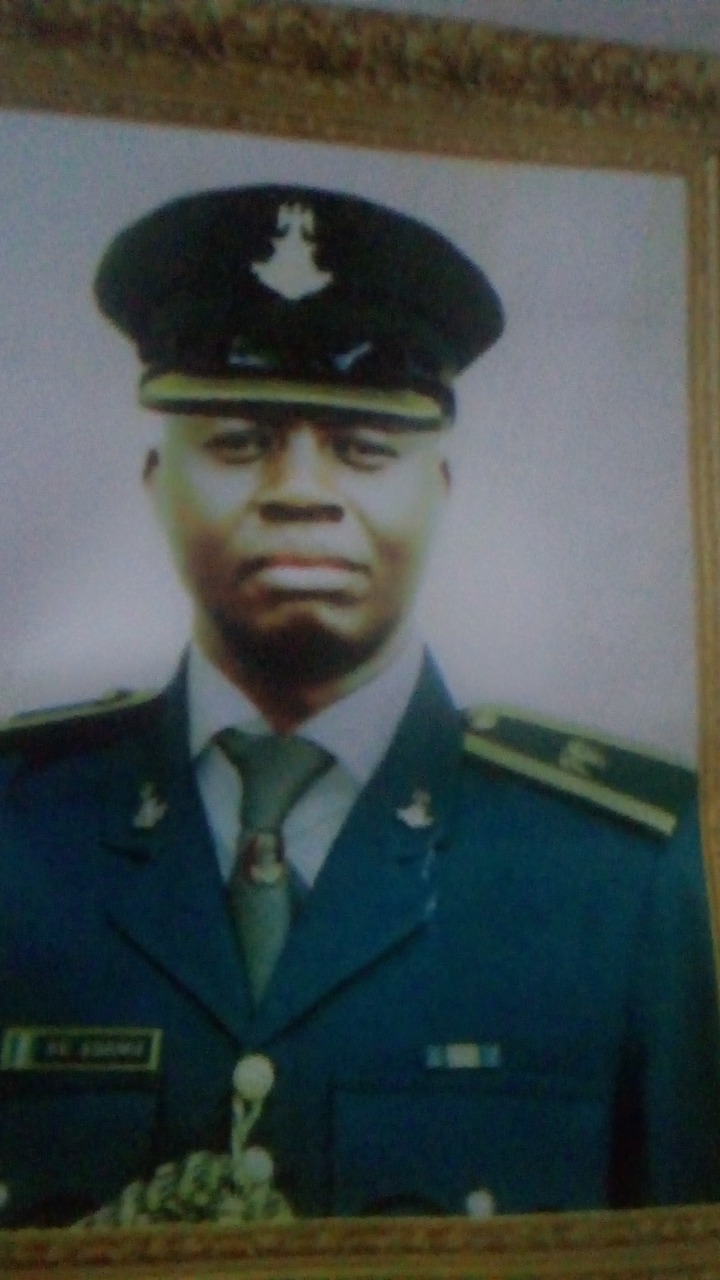 12. Col IG Mairiga, Director 1st division of the Nigerian army, he is a tested and proven man of God, faithful to his God and loyal to his country, he has said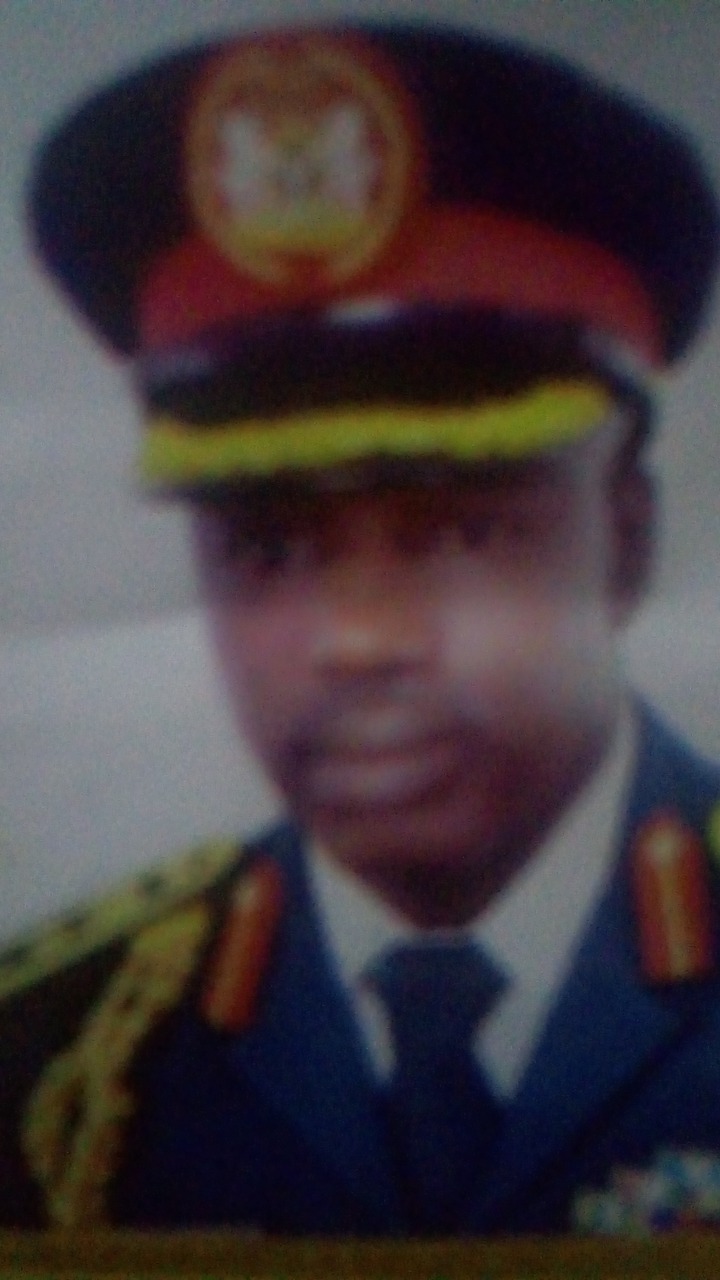 it severally that the secret of his success is his wife, Mrs Angela A, Mairiga, a virtuous woman and God, his army partners in progress of the church he pastors are; Maj BS Nwankwo, Lt JA Milila, Lt J Jeriko, Capt GO Benedict, Capt A I Idasho, Capt DU Sands, Lt JO Azuka and civilians such as Mrs Maria Ali and Elder Tambiyi Daniel
13. Major B David, Director TRADOC chaplain, he pastors his church along with Maj SO Olorunmeke, Lt ET Makinde and Lt DL Wala, civilians such as Mrs Janet Bitrus and Dr Joel Ezenwora are solidly standing behind the ministry of this man of God with a difference. He has an extremely beautiful wife named Mrs Chinyere David, a woman with a heart of gold and fear of God.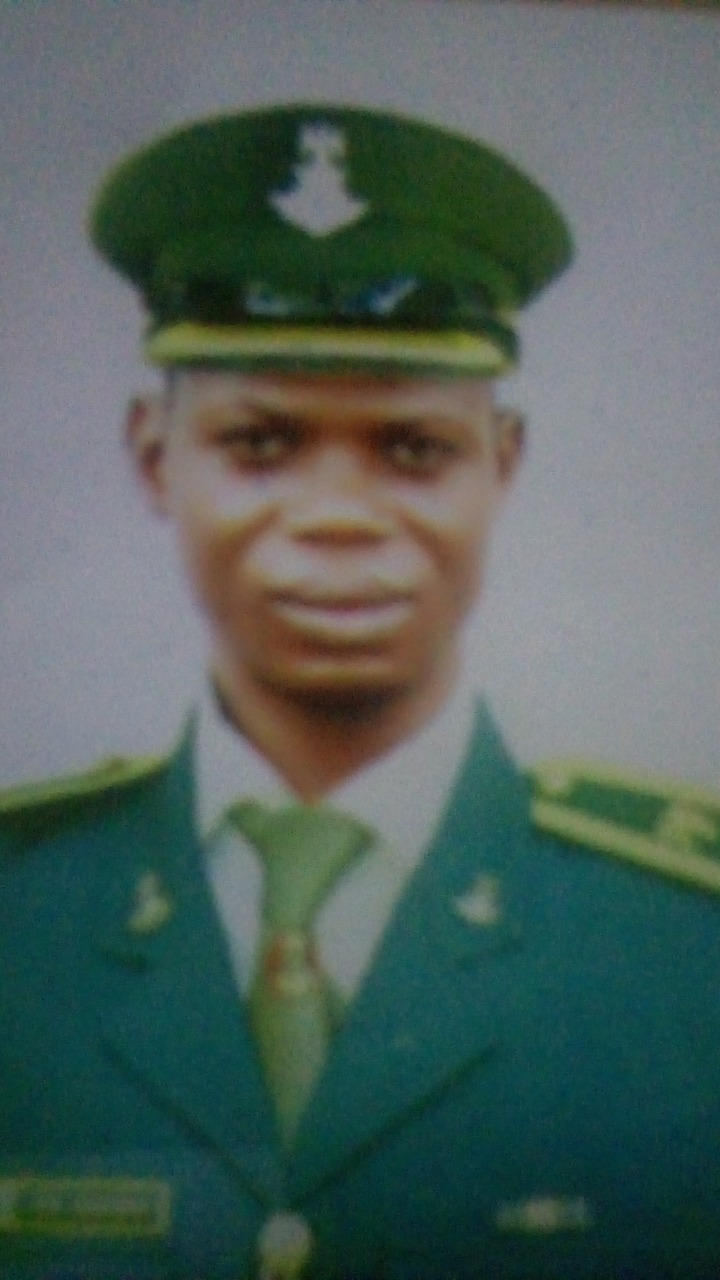 14. Major MO Amuluche, Comamdant, NACTS, this man is a trainer, he has trained a lot of army chaplains (Protestants), it's unfair to mention him without mentioning Maj LD Kwon, Maj Adegoke, Maj TE Ogbonyomi, Maj BS Oladeji, Capt OD Olusada, Capt JS Bonoba, Lt A Simon, Lt MO Lucky, Lt JW Dandak, Lt JN Bayei, WO Timothy Lavyaps and WO Patrick Bewarang all of who serve in various categories as instructors at Nigerian army chaplain training school Yaba Lagos, with whom this distinguish scholar and soldier makes sure that chaplains in the Nigerian army and by extension the entire armed forces are effectively trained to be capable of being the spiritual needs of troops in contemporary society.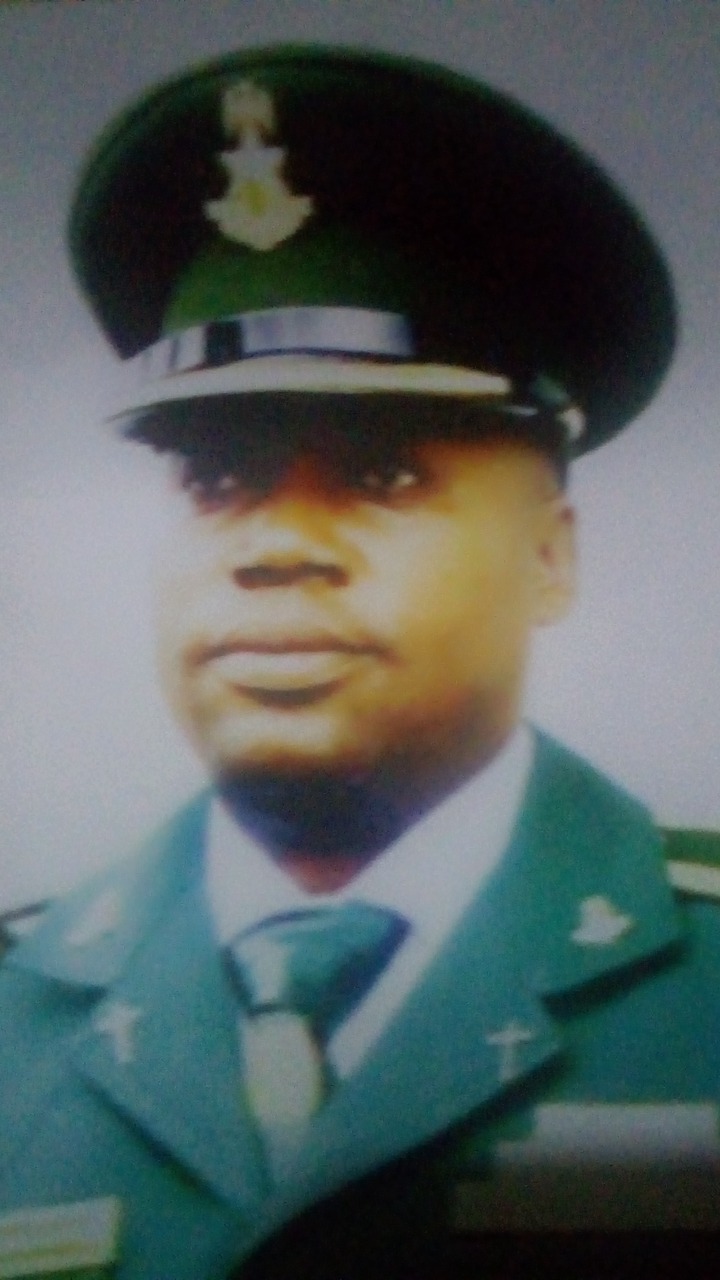 15. Brig Gen DO Danfulani, director chàplain services prorestant is married to his ever smiling wife, Mrs Gloria Danfulani, with whom the fill the vacant left by Lt Col HN Hunter(1960-1974), Lt Col TE Ogbonyomi (1974-1975), Brig Gen RA Uhumuavbi (1975-1980), Col ZN Audu (1988-1996), Col MO Keripe (1996-2000), Brig Gen LC Bulus (2000-2005).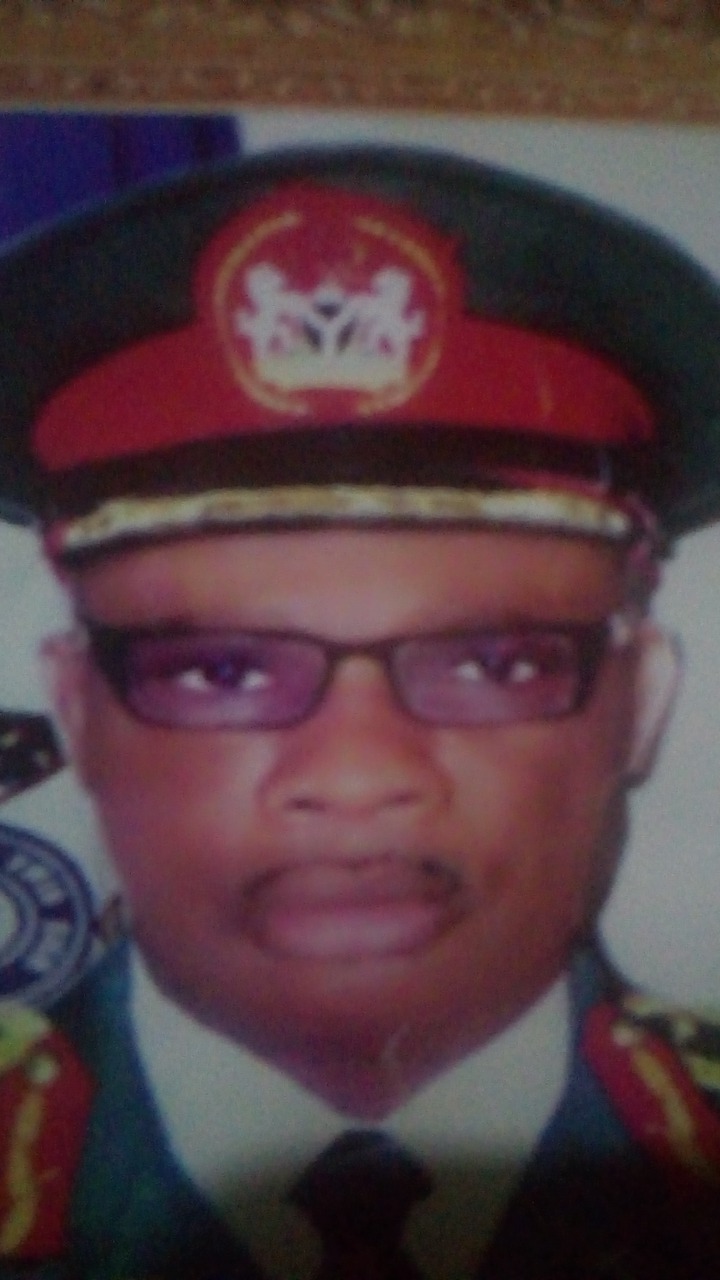 This quiet but goal achieving man of God has the following people at his disposal with whom they trail the blaze in the things of God and country;
Dr Foluso Lawani, Mrs Dorathy Faransa, Sir TO Adedeji, Sir RC Ibezim, Pastor and Mrs Peters, Mr JO Jaiyeola, Dr Mrs Amaka Igbokwe, Lady Veronica O. Odiase, and Army officers Capt F Michael, Lt MO Lucky, MWO Zingdul, WO Ahmadu Musa and WO Oluyemi Olagboye
I write this so that you will know that the Nigerian army is not all about Kill, shoot, fight, and other stereotypes, there are also men and women in there whose prayers changes things, whose prayers moves mountains.
Do you know any other great man of God in the Nigerian army who I left behind?
Help me by mentioning them.
You can like, comment, share and even follow me for other thoughtful, insightful and detailed articles.
Content created and supplied by: CastyCas (via Opera News )
Opera News is a free to use platform and the views and opinions expressed herein are solely those of the author and do not represent, reflect or express the views of Opera News. Any/all written content and images displayed are provided by the blogger/author, appear herein as submitted by the blogger/author and are unedited by Opera News. Opera News does not consent to nor does it condone the posting of any content that violates the rights (including the copyrights) of any third party, nor content that may malign, inter alia, any religion, ethnic group, organization, gender, company, or individual. Opera News furthermore does not condone the use of our platform for the purposes encouraging/endorsing hate speech, violation of human rights and/or utterances of a defamatory nature. If the content contained herein violates any of your rights, including those of copyright, and/or violates any the above mentioned factors, you are requested to immediately notify us using via the following email address operanews-external(at)opera.com and/or report the article using the available reporting functionality built into our Platform See More