Dr. Garus Gololo, a Chieftain of the All Progressive Congress (APC), has called on President Muhammed Buhari-led federal government, to quickly intervene and stop the killings of Fulani herdsmen in Benue state and other part of the country.
Briefing newsmen in Abuja on Thursday, Gololo lamented the killings of dozens of Fulani people in Benue State within the last one week, accusing Governor Samuel Ortom of being the cause.
He claimed no Fulani man or woman could travel through Benue to another state anymore, as those suspected to be of Fulani origin were being stopped and dragged down from their vehicles for onward massacre.
"Last week, the youth militias empowered by Ortom, stopped a commercial vehicle in Gboko and the 7 Fulani people in the vehicle were burnt to ashes. Few days ago, they also did same in Yandev.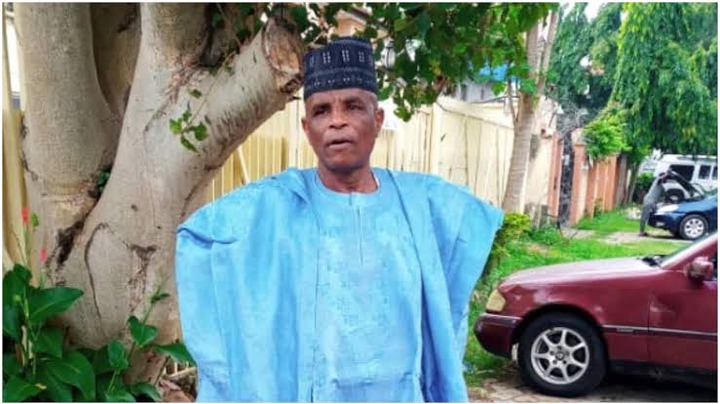 "Fulani people now are afraid to travel through the state to their respective destinations. They now have to pass through Gombe state to access Taraba, even those that are Civil servants can't travel through Benue to their office. Even me, when I enter Benue now, they would stop me and check if I'm Fulani, the next thing is to execute me", Gololo lamented.
He said the Fulani had suffered more casualties in Benue than the locals. Gololo argued that, an average Fulani man always minds his business and has no business to be going to the media all the time like Ortom does, stressing that, they don't have a voice even in their own country, the reason people don't get to hear of their plights.
Gololo dares Ortom to announce and parade the 7 Fulani herdsmen he claimed he arrested with guns last week, adding that, he should also disclose the names of 17 militias of Tiv origin arrested with Ak-47 too, believing to be followers of the late Mafia, Terwase Agwaza (aka Gana).
He pointed that, "the South West governors are currently fighting Fulani people, the South East and South South too. The Fulani people are becoming helpless and hapless in their own country, yet, the President watches and does nothing, simply because he is a Fulani man and he is probably being careful so they won't blackmail him that he is taking sides with his people.
"No one is asking the President to take sides with anyone. We are only saying a life of a Fulani man matters as that of other tribes too. No life is more important than the other, he should intervene and stop all the killings".
Gololo admitted that, there are criminals amongst the Fulani race, just like every other tribe in Nigeria also has criminal elements too, "but those who are genuinely doing their business should be allowed to do so. Everybody cannot be bad in a tribe. The robbery, kidnapping and other crimes going on across the country are being committed by all tribes in Nigeria and the security chiefs should intensify to bring anyone involved to book".
The APC stalwart also berated former Chairman of People's Democratic Party (PDP), Abubakar Kawu Baraje, for saying the APC imported Fulani to the country in 2015 for the purpose of winning elections.
He said, "before APC came to power in 2015, there were kidnappings, bombings, insurgencies, militancy and other form of criminality", asking where did PDP import machineries from that period?
Content created and supplied by: Naijavoicenews (via Opera News )