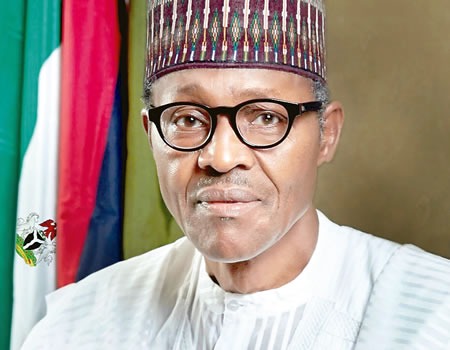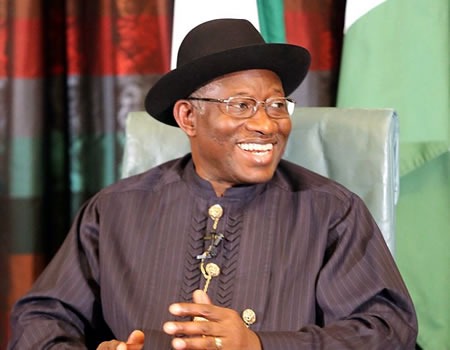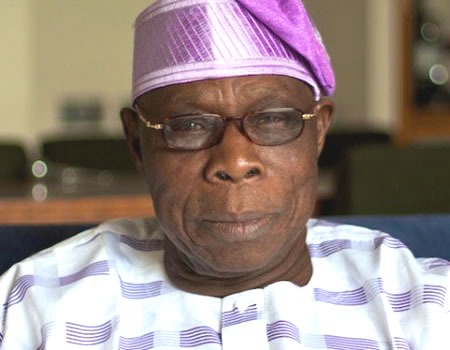 By Ajala Samuel Akindele
Nigeria had only one president since 1914 till 1960 and that was Queen of England. After independence in 1960, Nigerian indigenous presidents started controlling the affairs of the country. 
Nigeria experienced its first military coup in 1966. The new civil war broke in 1967 and lasted til 1970. It was possible to restore the democratic model for a couple of years in 1978. That period didn't last too long and was over in 1983. 
Most of the time in its 'young' history, Nigeria was a country with military coups. Some rulers promised to return to democracy, however, only General Abdulsalami Abubakar who took power after the death of Sani Abacha kept his word. 
The country's modern Constitution became official in 1999. The elections of 1999 were successful to the previous military ruler. The new President Olusegun Obasanjo put the end to the military regimes that kept switching one after the other for nearly 30 years. Nigeria's democracy is celebrated yearly. Though it is undeniable that Nigeria still has many problems to overcome; Nigerians have dreams about a bright and prosperous future with better economy, improved standard of living and security. 
With over 200 ethnic groups in 36 states, staying together as a country in over a century has proven to be more than a fairy tale so much so is the task of electing a president to steer the ship of people joined together by foreigners and surviving in acrimony and contempt.
From independence, where Nigeria pursue a non-aligned foreign policy under Prime Minister Tafawa Balewa, Under Yakubu Gowon 1966-1975 the country was plagued with civil war, but his foreign policy was also Afrocentric in nature, Murtala Mohammed and Olusegun Obasanjo 1975-1979 the government pursued a radical foreign policy which was aimed at liberation of African states from clutches of apartheid and colonialism and reducing the influence of Western capitalist countries, Shehu Shagari 1979-1983 continued with the Afrocentric policy and also liberal policy, Muhammadu Buhari 1983-1985 chose to follow foreign policy of Murtala/Obasanjo foreign policy which was radical in nature. 
Ibrahim Babangida 1985-1993 foreign policy was seen mainly as pro-western countries which led to the acceptanceof Structural Adjustment Programs and also its economic diplomacy, Sani Abacha 1993-1998 choose to pursue an isolation foreign policy which meant Nigeria had limited engagement with the outside world. 
Olusegun Obasanjo 1999-2007 decided to re-open Nigeria to the world after isolation of Sani Abacha government, his foreign policy was hinged on shuttle diplomacy which was aimed at economic development, Umaru Musa Yar'Adua and Goodluck Jonathan 2007-2015 foreign policy was opened and encourages relations with other countries around the world, and its policy was hinged on citizen diplomacy. 
Muhammadu Buhari 2015-Present foreign policy is also hinged on improving relations with neighbors and to maintain ties with the United States and China among other countries in the world.
To consider the best President of all time, We need to look into Nigeria's presidents, from independence to Democracy.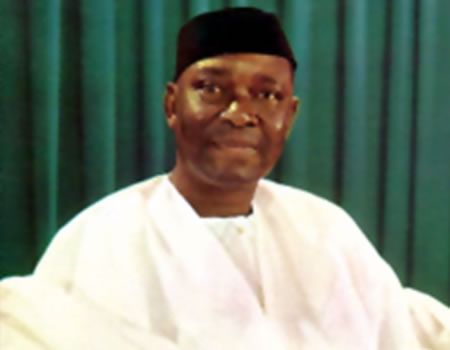 Dr Nnamdi Azikiwe (October 1, 1960 – October 1, 1963)
Born on November 19, 1904 to Igbo parents in Zungeru in present day Niger State, Dr Nnamdi Azikwe, was the first and only indigenous Governor-General of Nigeria. He became the ceremonial president from October 1 1960 through October 1 1963 when Nigeria became a Federal Republic.
He was one of the early fathers of Nigerian politics and indeed, one of the prominent voices of the East.
Azikiwe became active in the Nigerian Youth Movement (NYM), the first genuinely nationalist organisation in Nigeria. However, in 1941 he backed Samuel Akinsanya to be NYM candidate for a vacant seat in the Legislative Council, but the executive selected Ernest Ikoli instead. Azikiwe resigned from the NYM accusing the majority Yoruba leadership of discrimination against the Ijebu-Yoruba members, Ibos and some Ijebu members with him, thus splitting the NYM along ethnic lines.
After a successful journalism enterprise, Azikiwe entered active politics, co-founding the National Council of Nigeria and the Cameroons (NCNC) alongside Herbert Macaulay in 1944. He became the secretary-general of the National Council in 1946.
He managed to escape, with other politicians the first coup d'etat that ushered in a span of military era on January 16, 1966.Great Zik, as he was fondly called died, May 11, 1996.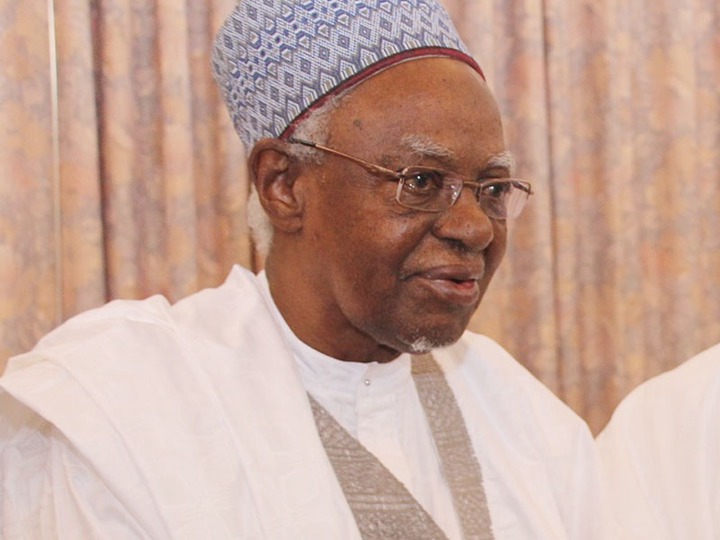 Alhaji Shehu Shagari (October 1, 1979 – December 31, 1983)
Born February 25, 1925, Shagari was the first civilian president to have a full strength of executive powers. Haven inherited a booming economy
In 1980, with the oil revenue, Shagari finished building the Kaduna refinery, which started operation that year. Also with the oil revenue, Shagari concluded the construction of an additional steel plant and three rolling mills at Ajaokuta, Nigeria. Shagari completed the Delta Steel complex in 1982. In 1983, Shagari created the Aluminum Smelter Company of Nigeria at Ikot Abasi, Nigeria. However, Shagari reduced the share of oil royalties and rents to state of origin from 30 to two per cent.
The fall in oil prices that began in 1981 affected the finances of the Nigerian government. Shagari initiated an Economic Stabilisation Program to help protect the country against a hard landing from prior highs of the 1970s and to steer the economy towards positive growth. Key objectives of the program were to limit import licenses, reduce government spending and raise custom duties. However, the result from the stabilisation programme was minimal.
With little or no hope to revive the country's economy, Shagari was dethroned by Major Gen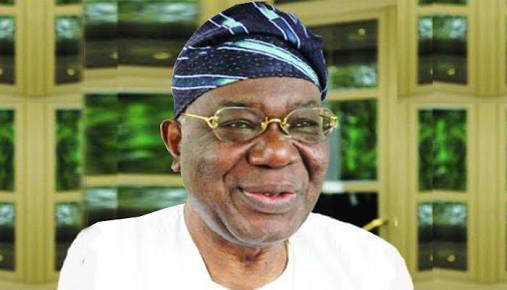 Ernest Shonekan (August 26, 1993 –November 17, 1993)
Lasting just three months, he was bullied out of office by Gen Sani Abacha.
Born May 9, 1936, Shonekan tried to repair Nigeria's foreign image, but the cancellation of the June 12 election was a bad PR for the image of Nigeria and Shonekan could do little to savage the situation. Gen Abacha took over after Shonekan's resignation.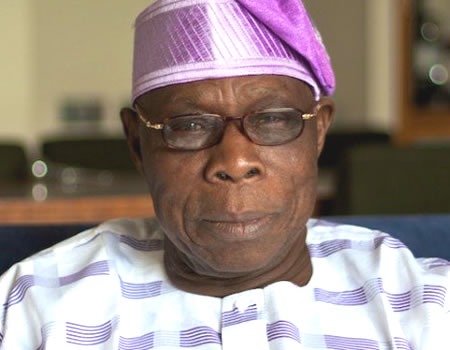 Chief Olusegun Obasanjo (May 29, 1999 – May 29, 2007)
Obasanjo returned to power in 1999, this time as a civilian president. He started the run of 18 years democratic run in Nigeria which has witnessed four democratically elected presidents till date.
Obasanjo's government masterminded the cancellation of Nigeria's foreign debt through then Minister of Finance, Dr Okonjo Iweala.
He introduced an anti-corruption graft; Economic and Financial Crimes Commission (EFCC) and the Independent Corrupt Practices and other Related Offences (ICPC) to punish corrupt Nigerians, but he was heavily accused of using the commissions to punish his enemies.
Obasanjo became the first person to democratically rule Nigeria for a period of eight years over two tenures.
After the expiration of his second term, he handed over to Late Umaru Musa Yar'Adua in what was also the first civilian transition of power.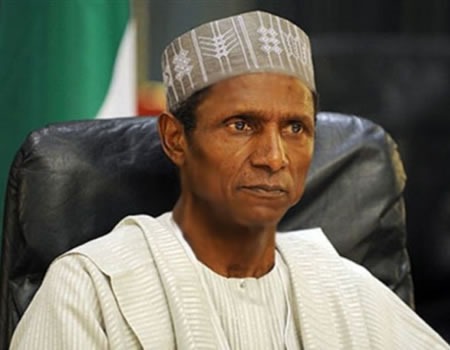 Umaru Musa Yar'Adua (May 29 2007 – May 5 2010)
Born August 16, 1951 in Katsina, Umaru Musa Yar'Adua took over from Olusegun Obasanjo.
Having served as a governor and one of the few that ended his tenure without debt, he was almost a generally acceptable choice to all (of course not the opposition) and he started his tenure brightly, but was plagued by reoccurring health crisis that saw him spent hundreds of days outside office attending to his health.
He was diagnosed with a terminating disease called pericarditis.
The senate installed his Vice President Goodluck Jonathan as acting president after Yar'Adua was declared incapacitated to rule…he was pronounced dead May 5, 2010 and Jonathan became a full-fledged president.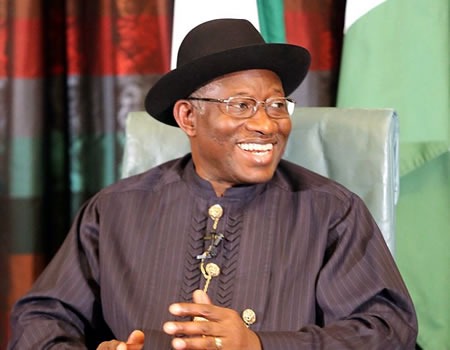 Goodluck Jonathan (May 6, 2010 – May 28, 2015)
Born on November 20, 1957, Goodluck Jonathan became the first president that emerged from the South South region of Nigeria.
Jonathan had an interesting political storyline following his rise from deputy governor to governor, vice president and then president. He was handpicked by Yar'Adua and his running mate and took over from him after his death.
After completing his predecessor's tenure, Jonathan announced his intention to run for presidency and he won, making him the third consecutive civilian president from the Peoples Democratic Party, said to be the biggest party in Africa at the time.
In his second attempt to run for presidency, Jonathan lost to Muhammadu Buhari and refused to appeal the result, making him the first sitting president to be defeated in Nigeria.
Jonathan was popular for his "My election is not worth the blood of any Nigeria" statement and some have arguably stated that Jonathan's decision not to run for presidency was the reason Nigeria had a peaceful electoral transition after May 29, 2015 when he handed over to Buhari.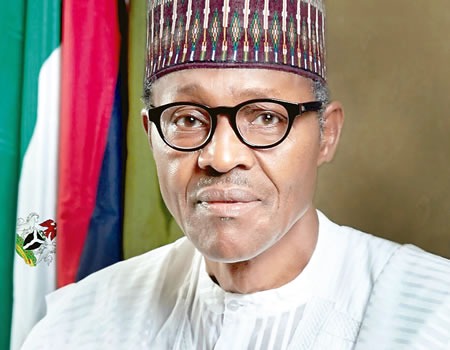 President Muhammadu Buhari (May 29, 2015 till date)
After consecutively running for presidency three times (2003, 2007 and 2011) without success, Buhari was fourth time lucky.
He became the second military head of state to become a civilian president after Olusegun Obasanjo.
Plagued with critical health conditions that has taken him in and out of Nigeria in his two-year reign as president, it remains to be seen what happens after the first term of President Buhari who is a product of combination of parties who birth the All Progressive Congress (APC).
Source: Tribune 
Nigeria's best President of all time ?
According to Punch Newspaper, A Senior Advocate of Nigeria, Aare Afe Babalola, described former President Olusegun Obasanjo as the best President Nigeria ever had.
Babalola said Obasanjo, who had a rare opportunity to lead the nation three times, first as Military Head of State in the late 70s and twice elected president from 1999 to 2007, was known to him to be "a very energetic, strong-willed, and stubborn person."
"He is difficult to persuade but he is a progressive man. 
He never became a professor but he knows better than most professors. He is a highly talented man and he is the best president Nigeria ever had."
The Founder and President of Afe Babalola University, Ado-Ekiti, made the remarks while receiving members of the Yoruba Patriots Group, who nominated him to be their patron.
According to him, it was Obasanjo's efforts in supporting UNESCO during his tenure that has helped in repositioning education properly in this country.
Speaking about the objectives of the group, its Publicity Secretary, Segun Adewale, said it was formed in 2005 by progressive Yoruba people who desired progress and unity for the nation.
"We felt that the way the Yoruba nation is being relegated to the background within the commonwealth of Nigeria is not acceptable.
"What we intend to do is a legacy that would survive us. And to do this we are consulting with established Yoruba men who love the nation and who have the knowledge and have made serious sacrifices to make Yoruba number one in the world.
"Aare Afe Babalola is one of them. This is why we consult with him to get a template that would make Yoruba the most economically developed nation in Africa."
Speaking on the agenda of the group, Babalola said he supported the YPG for Yorubas to have their rightful place.
"The kind of restructuring that is needed in Nigeria is one that would give autonomy for each ethnic nationality to manage itself in all areas of economy, education, power and others with the exception of geographical expression," he said.
According to Daily Post, Buhari's Senior Special Assistant on Media and Publicity, Garba Shehu, said his principal was the best leader Nigeria has ever had.
Shehu, in a statement he personally signed to commemorate the President's 76th birthday, on Saturday said Buhari like to attack problems from its roots, News Agency of Nigeria, NAN, reports.
The statement reads in part entitled: "HAPPYBDPMB: A DOZEN REASONS FOR PRESIDENT BUHARI'S RE-ELECTION" reads: "President Muhammadu Buhari, who is seeking re-election for a second term of office, will be marking his 76th birthday and, in his own words, "still going strong."
"His age is no longer an issue in this campaign because by the will of God, not by any design, his main challenger is equally in the same age bracket. This election in February next year then comes down to what each candidate will offer.
"There are many reasons President Buhari deserves to be re-elected. I shall speak to a dozen of them here:
"He is the best ever President we got so far and here are my reasons: In his character, President Buhari is a well-behaved man. He is globally recognised as an honest leader, working very hard to cure a wounded nation by righting past wrongs. He leads from the front, that is, leading by example. He is self-confident and has a calm demeanour. In carrying out his duties, he is never impulsive; he does his duty with self-assurance and confidence.
"A typical example was his handling of the theft of 105 girls from a school boarding house by the Boko Haram terrorists in Dapchi, Yobe state. Amidst sobbing, lamentation and sorrow, he stood there before the principal, distraught parents and students to give assurances, in a sharp and unbroken voice that "your girls will be brought back" (and so were they, with the exception of Leah Sharibu who, God willing will equally return).
"He likes to attack problems from their roots. Few of our leaders are endowed with as much patience. He doesn't lose his calm and composure and knows when to fight and when not to fight. When there broke a huge uproar over the assertion before the Archbishop of Canterbury, Justin Welby and Her Majesty the Queen of England by the former UK Prime Minister David Cameron, that Nigeria was "fantastically corrupt", President Buhari's calm demeanour was on display. When an apology was offered, all he said was "I want no apologies. What would I do with apology? Return our stolen money." With that, he grabbed, not only the moral high ground but the international news headlines as well.
The decision to determine the best President of Nigeria is something Nigerians should decide themselves with Nigeria having 202 million population. 
However i would say personally, Olusegun Obasanjo remains the best President of Nigeria because of the following reasons:
Returning Nigeria from military government to first elected civilian government
On 1 October 1979, Obasanjo resigned as head of state and also resigned from the army handing over power to the newly elected civilian president of Shehu Shagari.
Rebranding of Nigeria's dent image 
Obasanjo spent most of his first term travelling abroad to rebrand the dent image of Nigeria as a result of military rule. 
According to Wikipedia, He won at least some Western support for strengthening Nigeria's nascent democracy. Britain and the United States, in particular, were glad to have an African ally who was openly critical of the abuses committed in Robert Mugabe's Zimbabwe at a time when many other African nations (including South Africa) were taking a softer stance. Obasanjo also won international praise for Nigeria's role in crucial regional peacekeeping missions in Sierra Leone and Liberia. 
The international community was guided in its approach to Obasanjo in part by Nigeria's status as one of the world's 10 biggest oil exporters as well as by fears that, as the continent's most populous nation, Nigerian internal divisions risked negatively affecting the entire continent.
Oil revenue
With the oil revenue, Obasanjo created the Niger Delta Development Commission and implemented the Universal Basic Education Program to promote the literacy level of Nigerians. 
He established both the Independent Corrupt Practices Commission and the Economic and Financial Crimes Commission.
Resuscitated the National Fertilizer Company in Kaduna and (Onne) Port Harcourt. Obasanjo increased the share of oil royalties and rents to the state of origin from 3 to 13 percent.
Economic growth and debt payment
Before Obasanjo's administration, Nigeria's GDP growth had been painfully slow since 1987, and only managed 3 percent between 1999/2000. 
According to Wikipedia, under Obasanjo the growth rate doubled to 6 percent until he left office, helped in part by higher oil prices. Nigeria's foreign reserves rose from $2 billion in 1999 to $43 billion on leaving office in 2007. 
He was able to secure debt pardons from the Paris and London club amounting to some $18 billion and paid another $18 billion to be debt free. Most of these loans were accumulated from short-term trade arrears during the exchange control period. (Point of correction).
Most of these loans were accumulated not out of corruption but during a period 1982–1985 when Nigeria operated exchange control regime that vested all foreign exchange transactions on the central bank of Nigeria. 
The naira exchange rate to the US dollar and other major currencies during this period was highly regulated and artificially high. Nigerian importers paid local currency equivalent to the central bank through their local commercial banks but during the oil glut period of 1982–86 when foreign exchange was scarce the central bank did not have enough foreign exchange to pay for current imports. This resulted in short-term foreign trade payment arrears. Short-term trade arrears averaged about US $3.0 billion each year between 1983 and 1986 when the new military government of General Babangida floated the naira and imports were thereafter paid for on a current basis.
Nigeria stopped accumulating short-term foreign trade payment arrears beginning from 1986. Before then, yearly accumulation of around US $3.0 billion created the foreign debt for Nigeria. Subsequent growth of Nigeria's debt was due to interest on the previous year's stock of short-term trade debt owed to export credit agencies and non-insured creditors 
(Source: CBN Annual Reports 1983–1986. This information to refute the claim that corruption was the source of Nigeria's past foreign debt is supplied by Osarenren F. Asemota Former CBN Balance of Payment Staff).
However, the only shortcoming Obasanjo had, was the proposition of Third term agenda which led to a political media uproar in Nigeria and the bill was not ratified by the National Assembly
Consequently, Obasanjo stepped down after the April 2007 general election. 
In an exclusive interview granted to Channels Television, Obasanjo denied involvement in what has been defined as "Third Term Agenda". He said that it was the National Assembly (Nigeria) that included tenure elongation amongst the other clauses of the Constitution of Nigeria that were to be amended. "I never toyed with the idea of a third term," Obasanjo said.
So who do you think is the Best Nigeria's President?
Content created and supplied by: studio.opera.com (via Opera News )
Opera News is a free to use platform and the views and opinions expressed herein are solely those of the author and do not represent, reflect or express the views of Opera News. Any/all written content and images displayed are provided by the blogger/author, appear herein as submitted by the blogger/author and are unedited by Opera News. Opera News does not consent to nor does it condone the posting of any content that violates the rights (including the copyrights) of any third party, nor content that may malign, inter alia, any religion, ethnic group, organization, gender, company, or individual. Opera News furthermore does not condone the use of our platform for the purposes encouraging/endorsing hate speech, violation of human rights and/or utterances of a defamatory nature. If the content contained herein violates any of your rights, including those of copyright, and/or violates any the above mentioned factors, you are requested to immediately notify us using via the following email address operanews-external(at)opera.com and/or report the article using the available reporting functionality built into our Platform See More