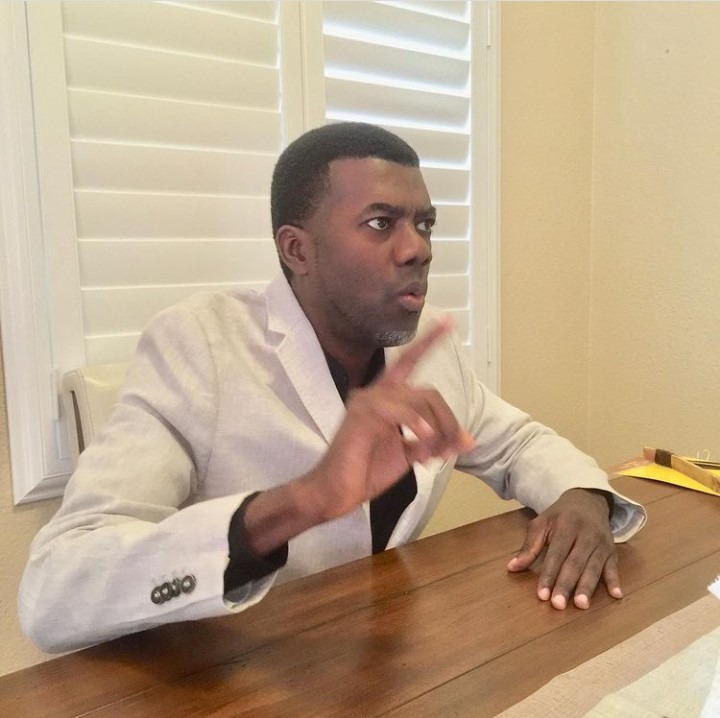 Reno Omokri, the former special assistant to Ex-president Goodluck Ebele Jonathan, has gone on twitter to reveal one of the comments of Goodluck Ebele Jonathan during the 2015 elections.
It can be recalled that before the Presidential elections, then President of the federal republic of Nigeria, Goodluck Jonathan was under heavy scrutiny and attack from the wider populace who felt he was not doing enough. The people were seeking for a change in government and current president, Muhammadu Buhari was earmarked as the man to save the country and bring the required change.
The PDP went on to lose the elections expectedly, and in came the APC and Muhammadu Buhari.
Years later, we cannot lie to ourselves that anything is better than it was, especially when one considers the stats provided by Reno Omokri below.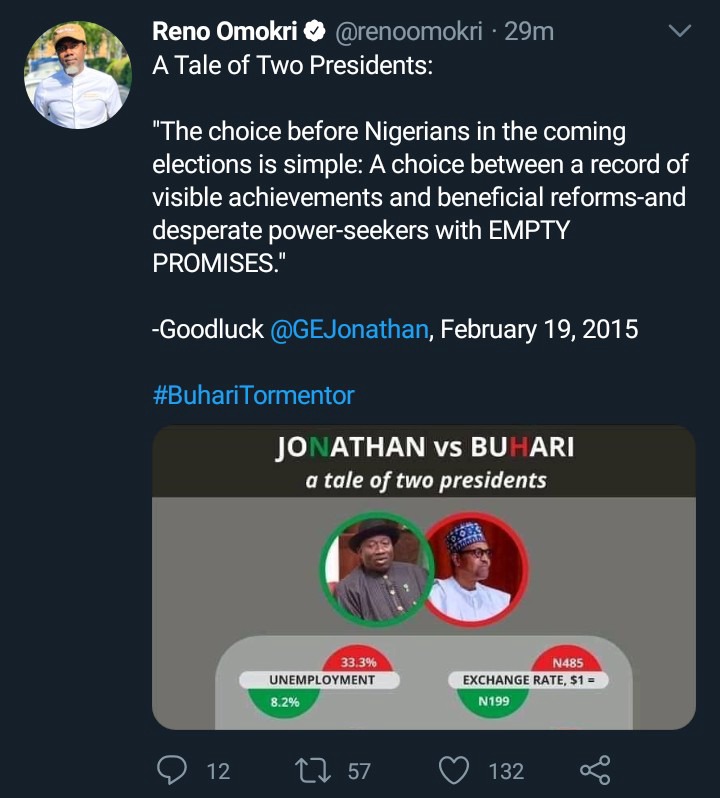 The stats comparing both the time of PDP's Goodluck Jonathan and APC's Muhammadu Buhari, was sourced from the National Bureau of Statistics (NBS) and the Nigerian National Petroleum Corporation (NNPC).
• Unemployment rate was 8.2% under GEJ and 33.3% under PMB, marking a staggering 25.3% increase.
• Inflation rate also increased from 9.7% under GEJ to 17.33% under PMB, which is about 7.6% increase from the previous administration.
• National Debt under GEJ's government was N12 trillion and it is now about N32.9 trillion under PMB, marking a huge difference of N20.9 trillion.
• The exchange rate between the Naira and the Dollar was N199 when GEJ left power and is currently N485 under PMB. This marks an extra N286 increase in the Naira-dollar exchange rate.
• GEJ left the price of petrol at N87 per litre, and it is currently selling for about N162 under PMB. This is almost double the price, marking a N75 increase.
• Lastly, the price of a bag of Rice in GEJ's time was N7500, but now sells at N25,000 under PMB. This is almost a times three increase, with a difference of N17,500.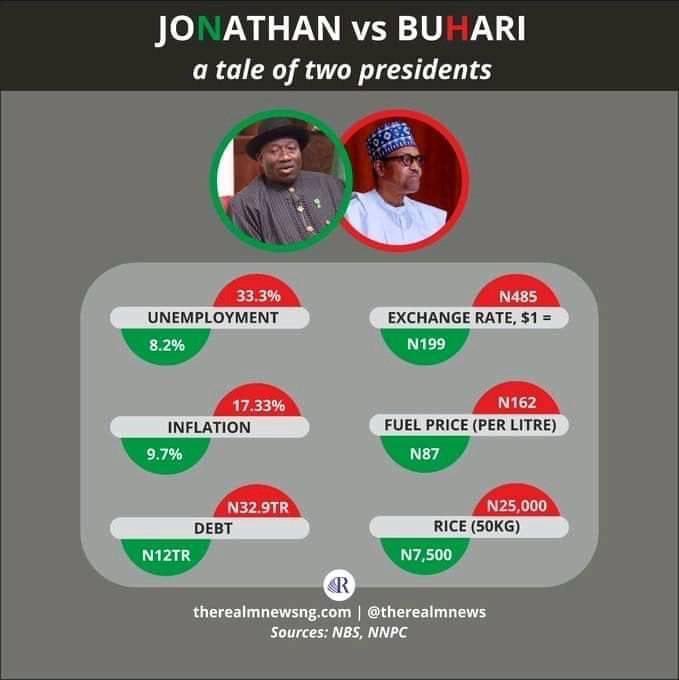 After showing the stats comparing some situations under both leaders, see how some people reacted;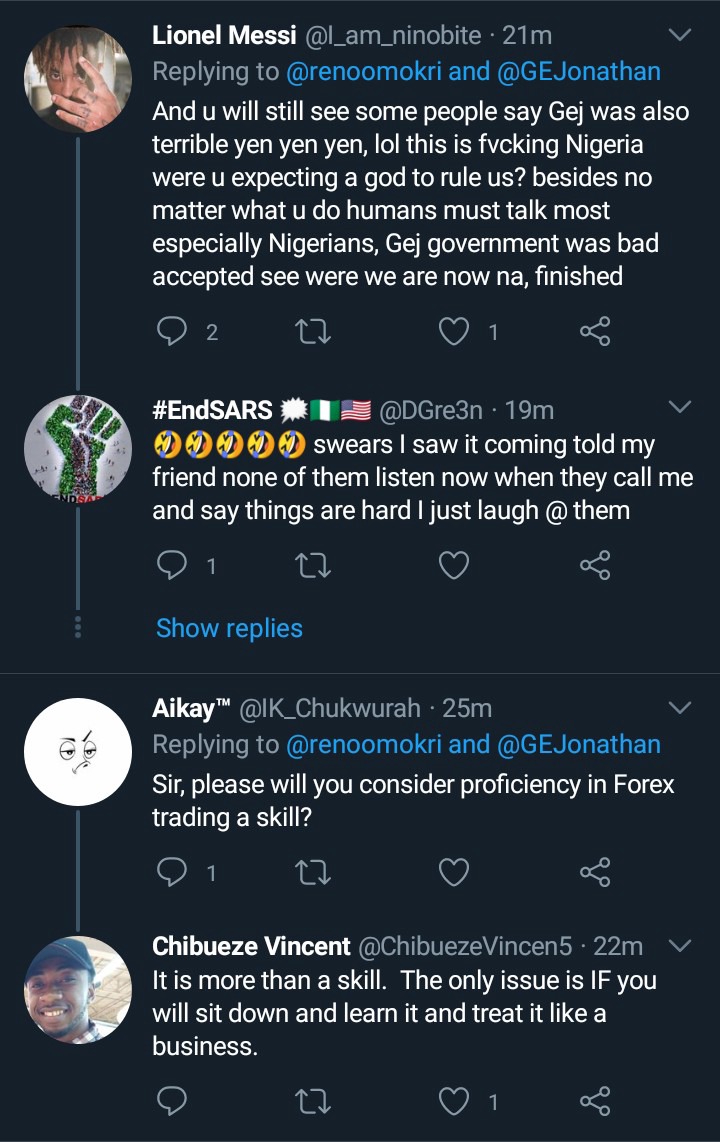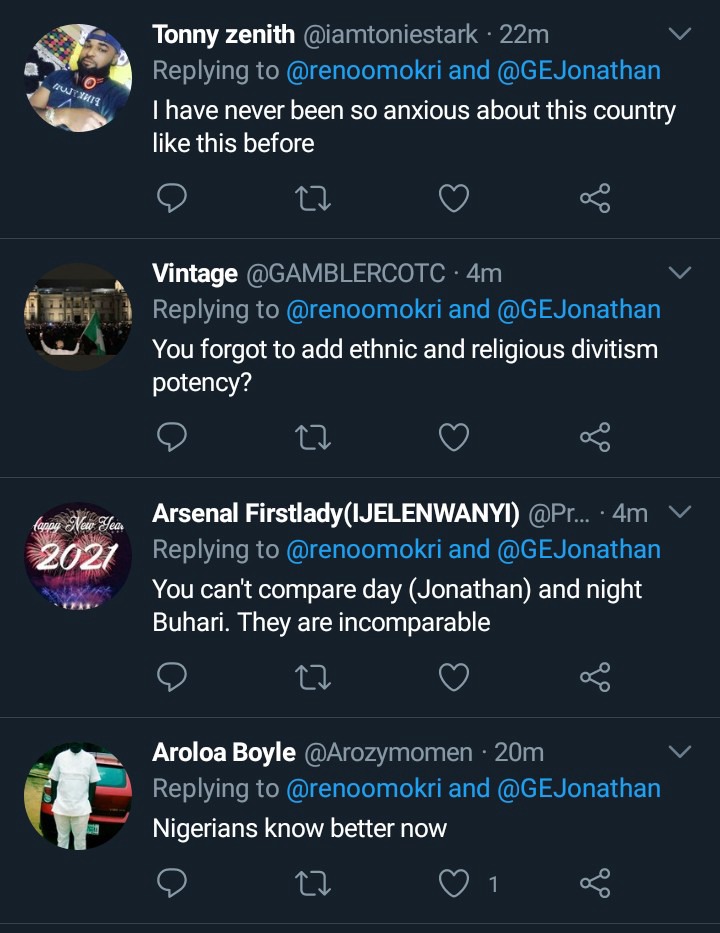 Content created and supplied by: Mkbtdevice (via Opera News )