A former Commissioner for Justice in Cross River State and Gubernatorial Candidate for the Social Democratic Party in the 2019 general elections,Mr Eyo Eyo has advised young people to apply caution while showing supports for politicians.
Barrister Eyo Eyo who gave the advise on Tuesday via his official Facebook handle,noted that,never had there been any result from previous as a result of "die hard follwership" or struggles,there seem to be no shift from the paradox of old ideologies.
Here is what he said: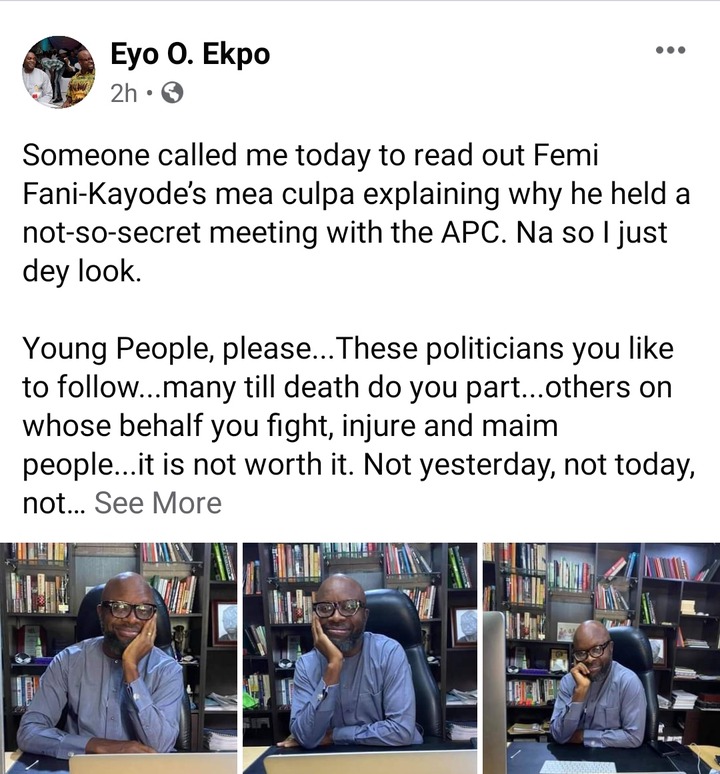 "Someone called me today to read out Femi Fani-Kayode's mea-culpa explaining why he held a not-so-secret meeting with members of the All Progressive Congress , Na so I just dey look.
Young People, please,these politicians you like to follow,many till death do you part,others on whose behalf you fight, injure and maim people.
It is not worth it,Not yesterday, not today, not tomorrow, Not at any time.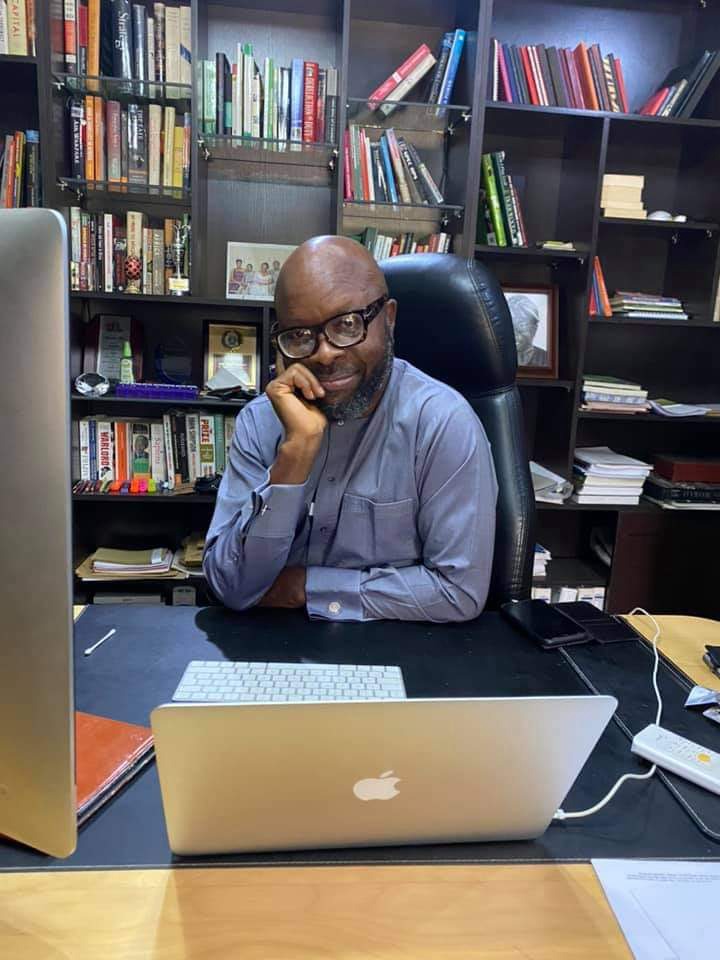 At the end of the day, as unfashionable as they may be today, principle and policy, not money and power, are the bases of good politics, good leadership, good followership ".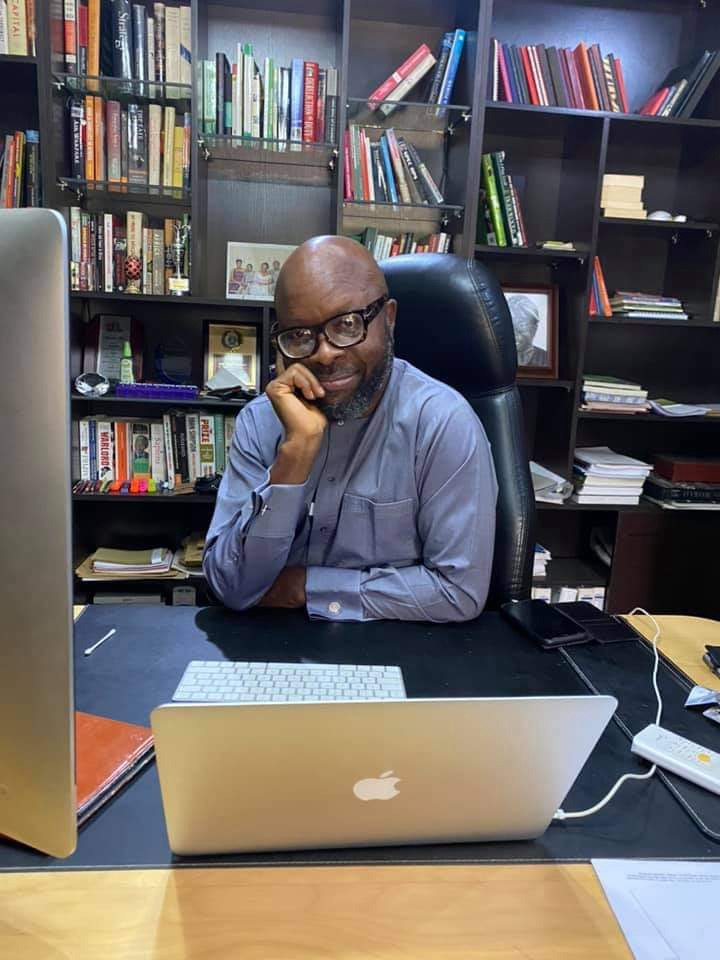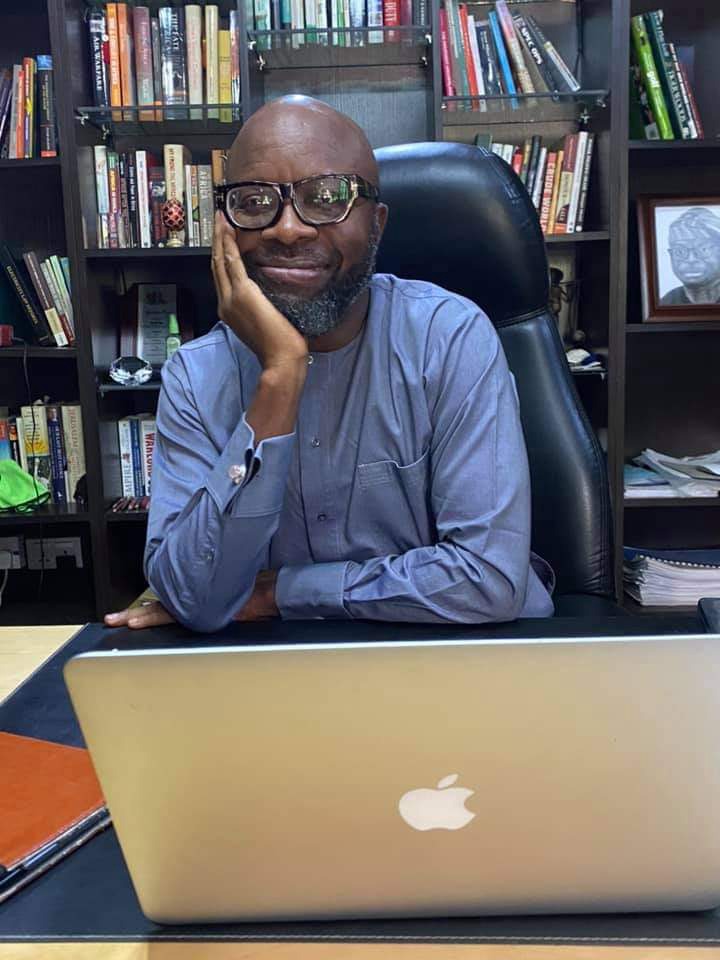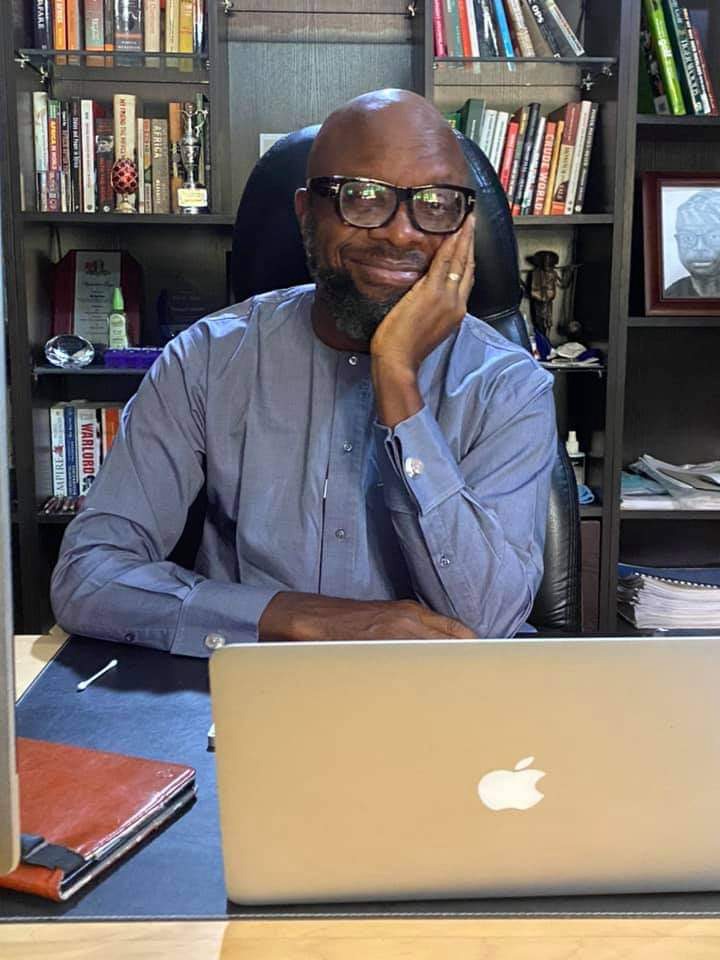 Content created and supplied by: CrimeNewz (via Opera News )