Very Rev. Fr. Ejike Mbaka who popularly known in the world because of the way God uses him to liberate people and also to prophesy, he might be made a Bishop. He is due for it. He is a powerful priest and God has given him the gift of prophecy, to liberate those who are bowed down and to fight for the weak. He is a spiritual father. As every successful person has his or her own past, Fr. Mbaka also had a terrible past but through God, he succeded. When you visit his Adoration center in Enugu State, you would see what God is using his prophet and priest to do. He has a ministry named Adoration Ministry Enugu Nigeria.any people from various sides of the world do come to hear the words of this priest of God most high.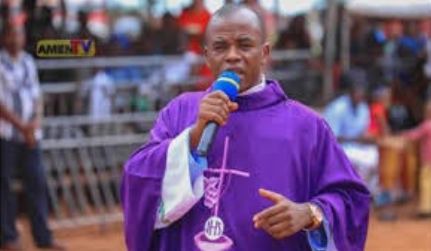 Fr. Mbaka is a native of Amatu Ituku in Awgu local Government in Enugu. His father (late chief Humphrey Ogbuefi Mbaka) was a pagan. He joined the seminary without letting his parents know but when they realised, they were full of Joy. His mother's name is Mrs Felicia Mbaka. He schooled at seat of wisdom seminary and also in Ikot ekpene seminary. He did many good works even in the seminary by taking sick people's clothes to wash for them, pays visit to the sick ones and also devoted his time for prayers. He was ordained in 1995 and since then, he has been evangelising God's word and converting people to God.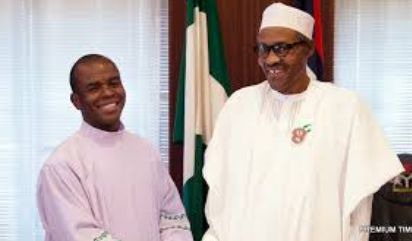 He is also a cheerful giver and also cares for his brothers. He also donated sone amount of money for some building projects in Enugu State. He has trained many sons and daughters. He is truly an instrument of God both in prophecy and in charity and in many other aspects. May God lead him and may the Holy spirit select him to be appointed as a bishop in subsequent times to come.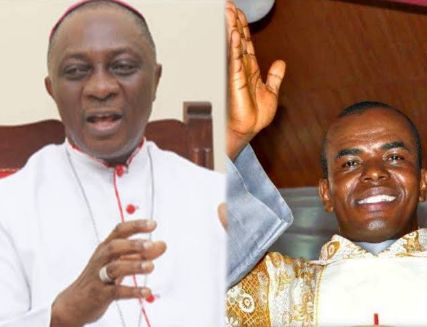 Kindly drop your comments about this and don't forget to follow.
Content created and supplied by: Nero33 (via Opera News )