A country that places where someone comes from ahead of competence is not ready to grow. This is the case of Nigeria, anytime election is coming you will see people shouting about zoning of the leader to their own people. The Igbos will be shouting for Igbo presidency, Yoruba will be calling for someone from the south, the North will say that power belongs to them.
Any of these region that get their son to fly the flag, they trow support to the person without minding the qualifications. No one cares once it's their own.
But in normal sense , competence should be number one. A competent man will treat the whole country well because he will understand that he is filling the entire nation not minding where he is coming from. And if this type of leader is elected , people will forget about zoning because everyone is feeling the impact.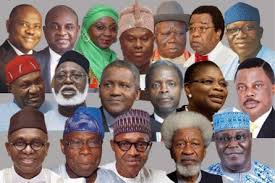 Any leader that climb to power by zoning will always be tribalistic in his dealings. He must surely favour the tribe that gave him the support.
If we must move forward then we must do away with zoning and tribalism politics.
Content created and supplied by: PrinceSan (via Opera News )