Since Joe Biden has been sworn into office, everyday has been always full of official government duties, as one could hardly tell if Joe Biden has been resting at all, as he had been putting in much efforts towards restoring the progress and development of America.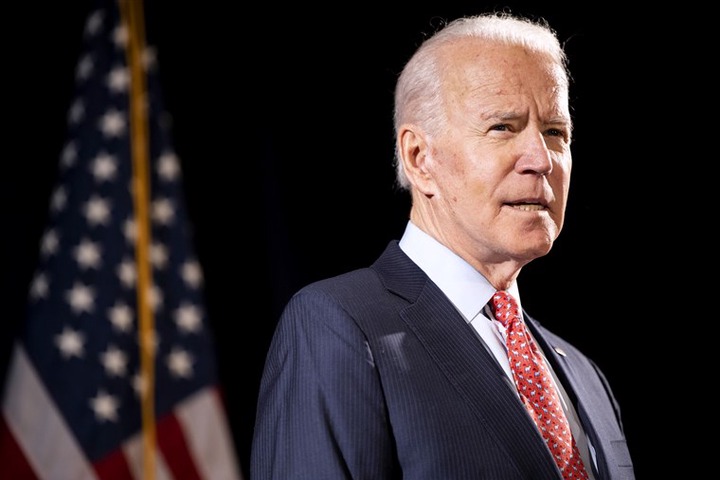 The next thing Joe Biden is thinking of doing in the US is the issue of minimum wage increase. Minimum wage is the least or minimum amount of income, a worker is expected to earn, per hour of work, per day or per month.
Joe Biden plans on increasing the minimum wage in the United States of America to $15 an hour, adding that the American rescue plan will get it done. This was stated on his official twitter handle @POTUS.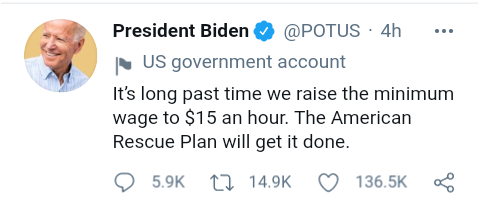 United States Reps member, representing California's 37th district, including Los Angeles, South LA and Culver city, and also chair of the congressional black caucus, Karen Bass has also taken to her official twitter handle, hours after Joe Biden's tweet on minimum wage, to support the plan of raising raising the minimum wage to $15 nationwide, adding that it would benefit nearly 32 million workers.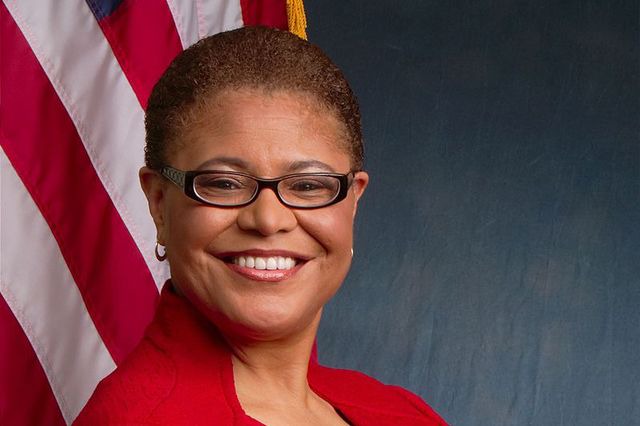 Recall that sometimes last week, Karen Bass had called on President Joe Biden to support the nomination of Dr Ngozi Okonjo-Iweala as the Director-General of the World Trade Organisation (WTO).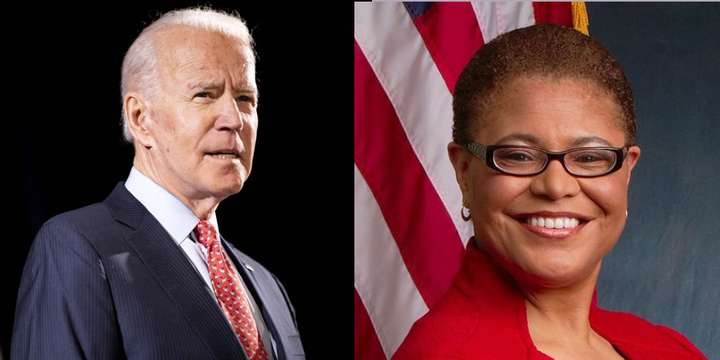 Content created and supplied by: EgbonYoruba (via Opera News )