In less than one year of its ascension to power, the ruling All Progressives Congress is bedevilled with internal crises. Unless these crises are contained early enough, the party's chances of returning to power in 2019 might be limited.
In few hours ago, Ekiti State former governor, Ayodele Fayose took to his twitter handle to wrote:
Isn't it now clear for all to see that this APC govt of Buhari is a family of corruption?
Just like Magu Gate and others before it, the looting of NDDC under the control of Senator Godswill Akpabio has again made a mess of their self-professed fight against corruption. And like I have maintained, the only thing being done with the so-called fight against corruption is to persecute opposition figures. 
Rogues all over the world, the moment they decamp to APC, they will be accorded the prime of place in their government.
We only hope that like others that have happened in this govt, this will not be swept under the carpet. They should not make it the usual family affairs. Nigerians want to see its end. 
Akpabio and others must be fully investigated and charged to court if found culpable.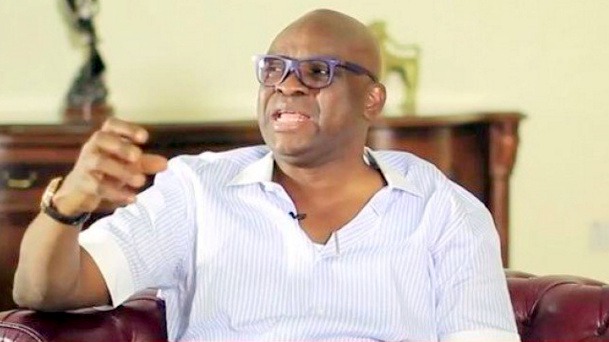 Few weeks ago,the All Progressives Congress in Ekiti State has chided the immediate past governor, Ayodele Fayose for his criticism on the performance of the President Muhammadu Buhari's led- federal government.
According to report, the ruling party described the outburst as not only laughable but coming from a drowning sailor who would ordinarily want to hold on to every flimsy straw with the hope of survival.
In recent interview with APC in Ado-Ekiti by its Director of Media and Publicity, Sam Oluwalana, noted that Fayose's tactics to revive his dead image and relevance made him resort to destructive criticism of Buhari's government for imaginary reasons.
Content created and supplied by: Busyhand (via Opera News )