The ongoing Oduduwa agitation being led by the self acclaimed Yoruba activist, Chief Sunday Igboho has been gathering momentum and a strong influence in the country, as Sunday who had already declared the Oduduwa Republic has vowed to bring it to existence. This agitation which has brought about the existence of ethnic conflicts and rivalry is gradually diminishing the unity of this very country as many prominent Yorubas has already stood up to pledge their support for the actualization of the Oduduwa Republic.
Apparently, amidst this ongoing agitation, everyone is aware of the oncoming 2023 presidential election and how each region are struggling to grasp hold of the presidential ticket. Pending on this very course, it might want to interest you to know that a prominent Yoruba personality who is also a top political figure in the country, Asiwaju Bola Ahmed Tinubu is also contesting for the 2023 presidential ticket regardless of the ongoing agitation in Yoruba land.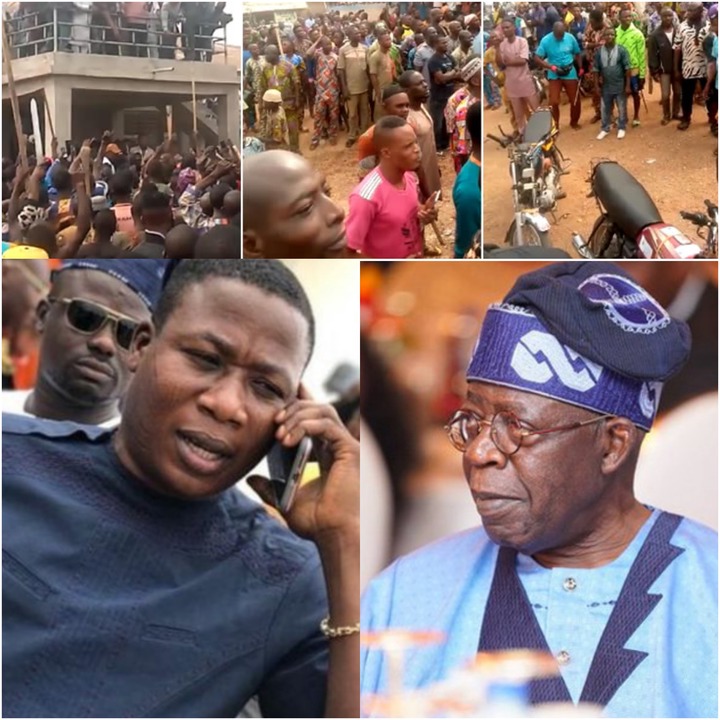 Contemplating on this very issue and how this agitation is about to hinder the progress of the 2023 Yoruba presidency, here is exactly where my long awaited question comes in;
Will Sunday Igboho quit his Oduduwa Agitation if Tinubu eventually wins the 2023 yoruba presidency?
Content created and supplied by: Chesterman (via Opera News )