Atiku Abubakar is a Nigerian politician and businessman who served as the Vice President of Nigeria from 1999 to 2007 during the presidency of Olusegun Obasanjo.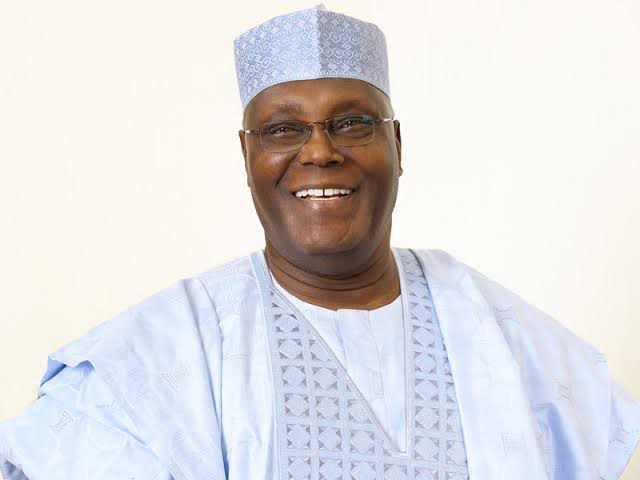 He was also a rival of Muhammadu Buhari in the last Nigerian presidential election. Although he lost to Buhari he have always cared for the good of our Nation, Nigeria.
Atiku Abubakar who seems to care for his mother land Nigeria, have issued lots of advices which when considered will eradicate Financial and economic crisis. These advices when taken into consideration will not only make Nigeria economy stable but also eradicate abject poverty among Nigerian citizens.
These advices from Atiku was issued by him through his verified official Twitter handle. @atiku
Bellow are his statements.
"We Must Exit This Recession With Precision. It is with a very heavy heart that I received the confirmation that for the second time in five years, #Nigeria has entered into another #recession."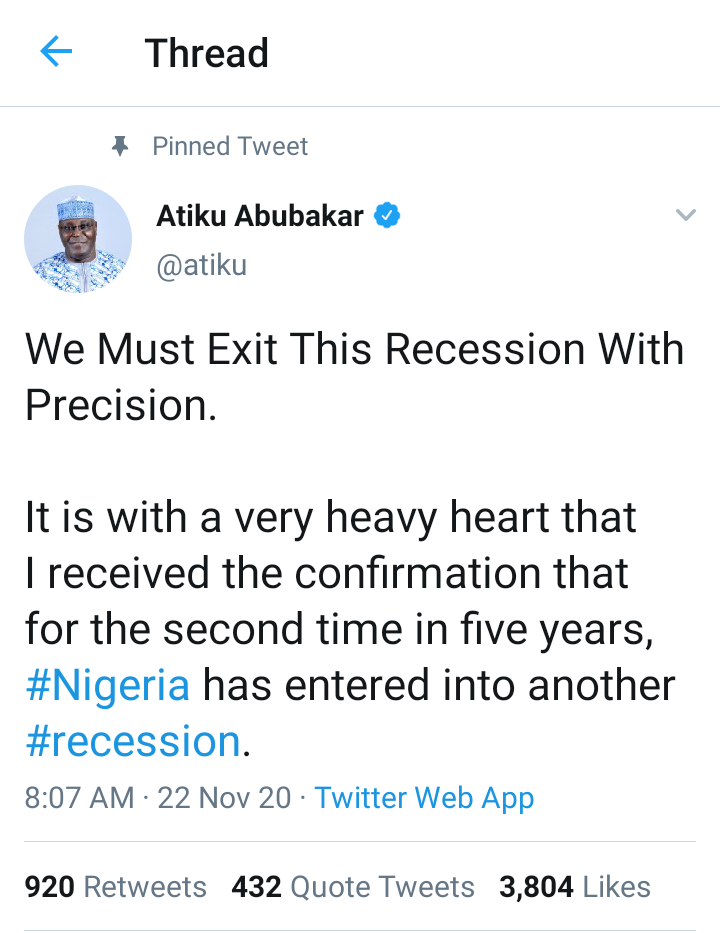 Atiku's 4 Advices that will make Nigeria better.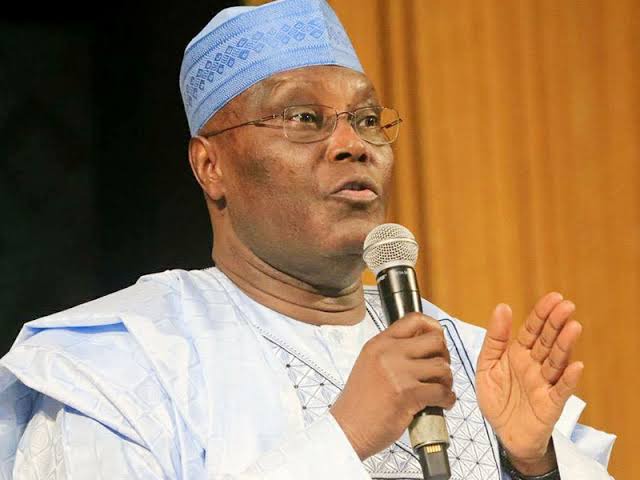 (1) Government should reduce the cost of goods and services for the poor.
"It is inhumane for us as a nation to increase the cost of goods and services that affect the poor, while keeping the cost of luxuries fairly stable. We must flip this, and flip it immediately."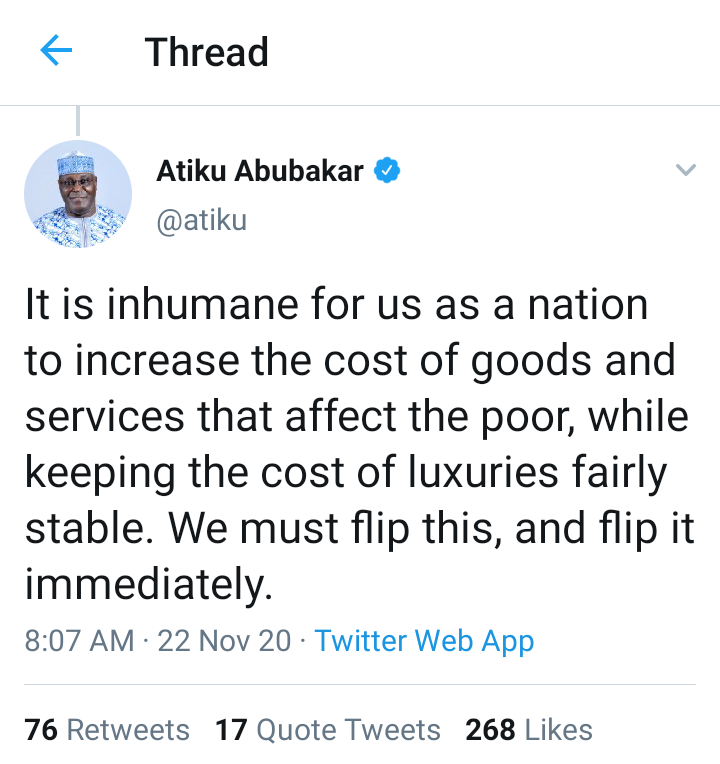 (2) Government should invest in people impacted by effects of recession.
"We must invest in those most likely to be impacted by the effects of the recession, the poorest of the poor. As well as stimulating the economy, this also ensures that they do not slip further into extreme poverty."
"For example, a stimulus package, in the form of monthly cash transfers of ₦5000 to be made to every bank account holder, verified by a Bank Verification Number, whose combined total deposit in the year 2019 was lower than the annual minimum wage."
Now, how will this be funded? By more profligate borrowing? No. I propose a luxury tax on goods and services that are exclusively accessible only to the super-wealthy. A tax on the ultra wealthy to protect the extremely poor.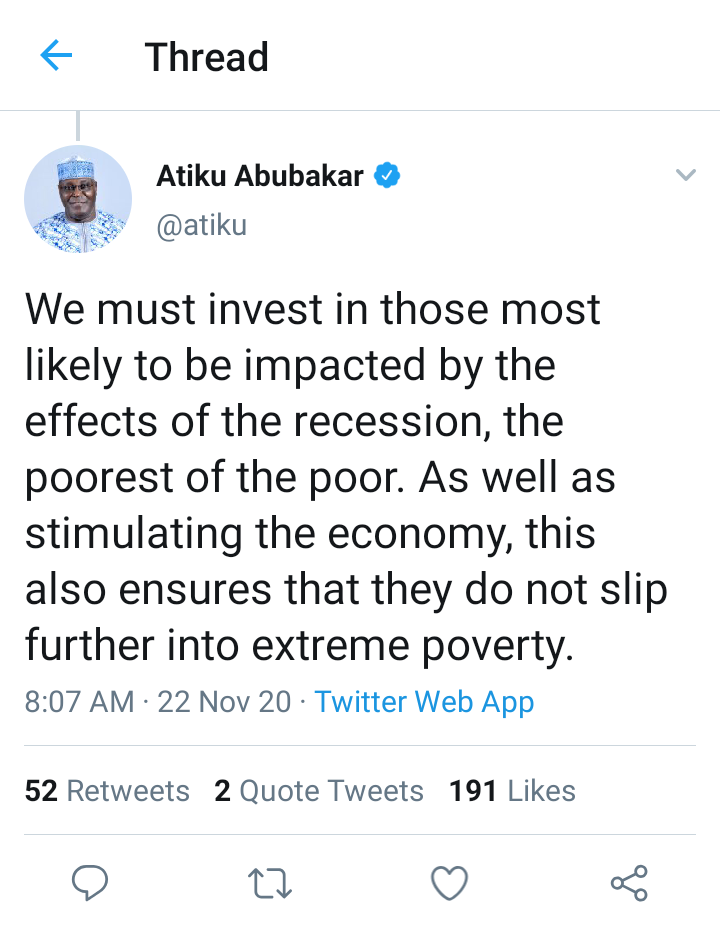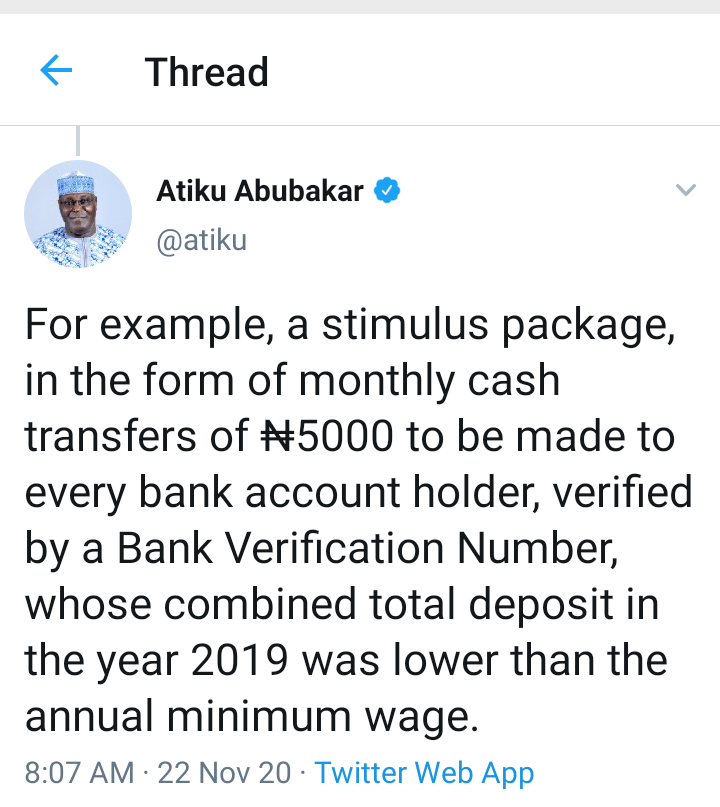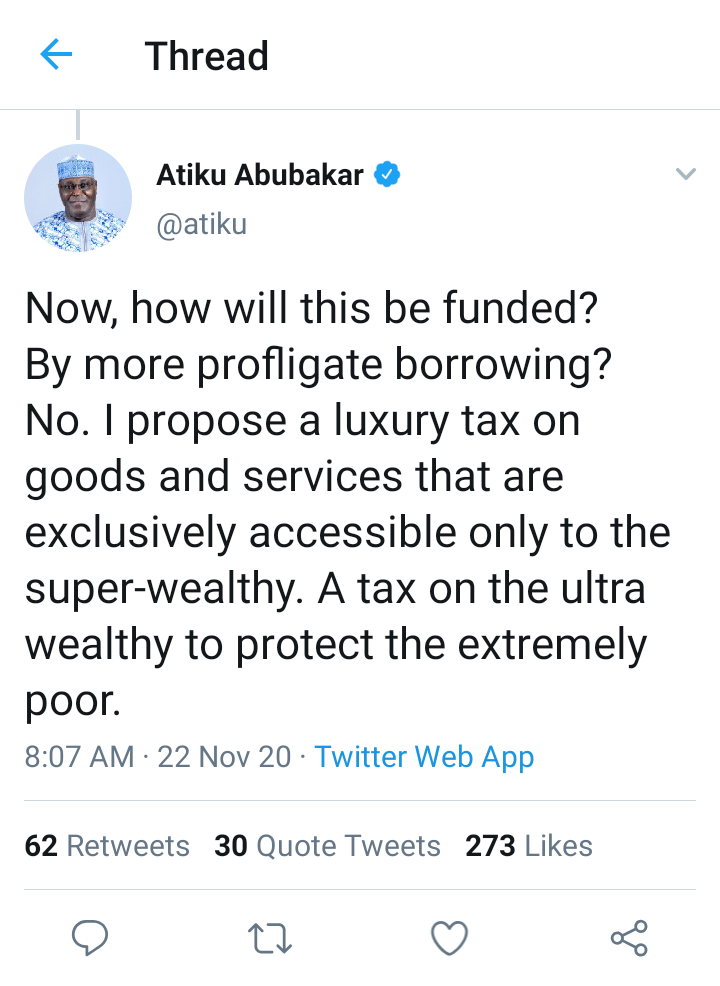 (3) Government should reduce lavish budgets of our leaders.
"Nigeria neither has the resources, or the need to implement such a luxury heavy budget. The nation is broke, but not broken. However, if we continue to spend lavishly, even when we do not earn commensurately, we would go from being a broke nation, to being a broken nation."
" As a matter of importance and urgency, every non essential line item in the proposed 2021 budget must be expunged."
" For the avoidance of doubt, this ought to include estacodes, non emergency travel, feeding, welfare packages, overseas training, new vehicle purchases, office upgrades, non salary allowances, etc."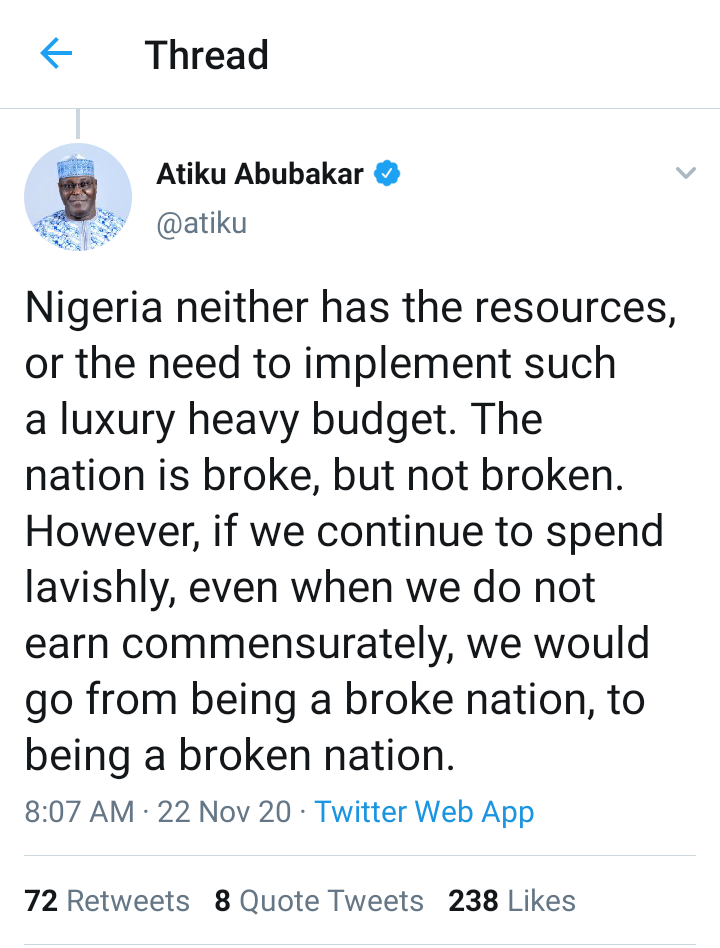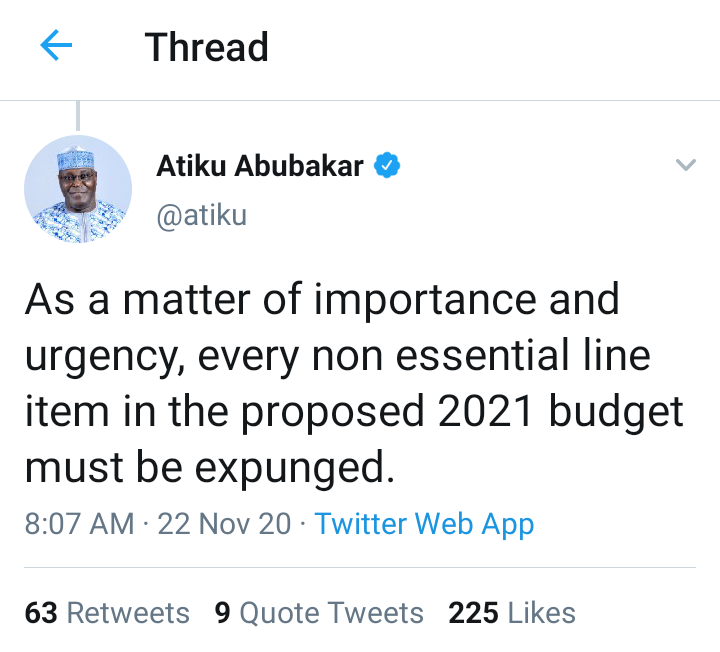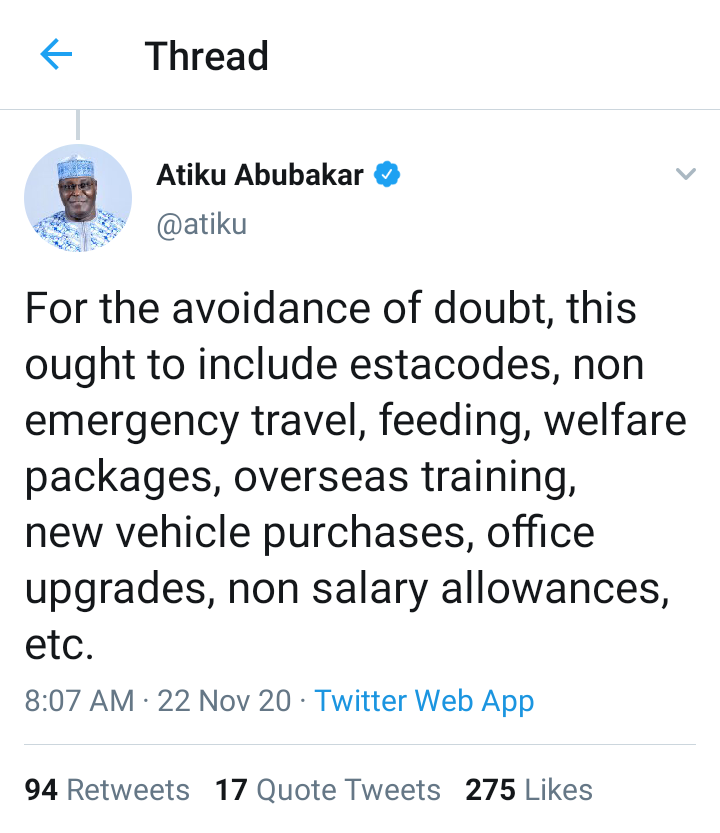 (4) Government should stop unnecessary borrowing.
"The more we borrow, the more we will need cash to make interest and principal payments, and the less cash we will have to make necessary investments in our economy and our people."
"If we keep borrowing, we stand the risk of defaulting, and that will make recession a child's play, because we will lose some of our sovereignty."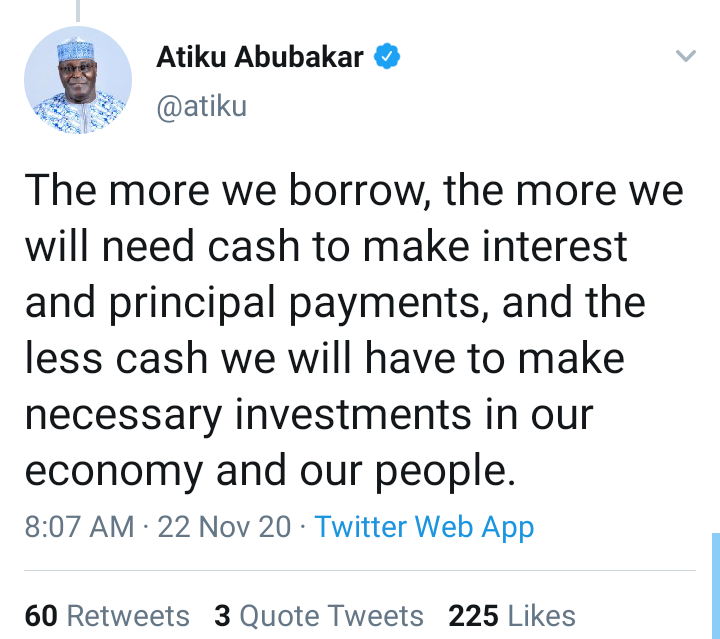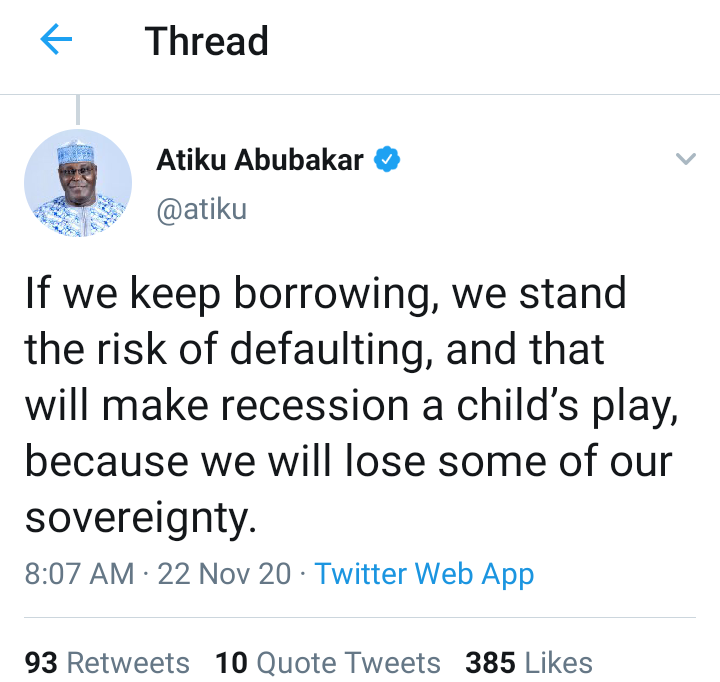 https://twitter.com/atiku/status/1330407496285097985?s=19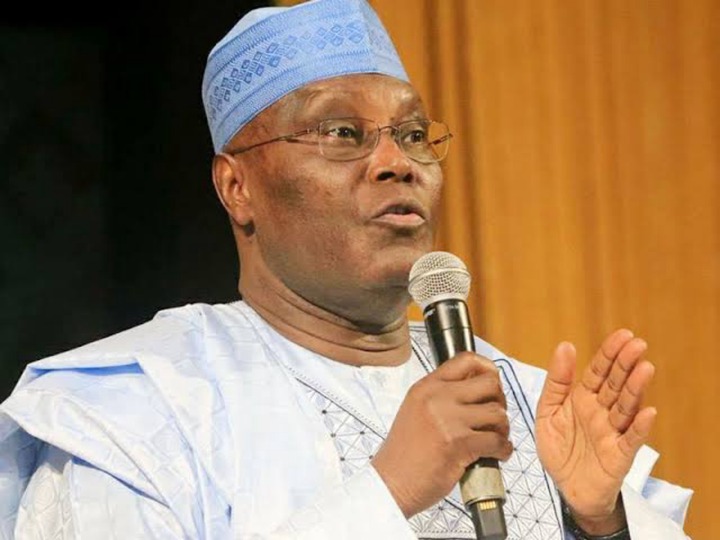 What are your thoughts on this?
Drop a COMMENT.
FOLLOW me for more updates.
Don't forget to LIKE and SHARE this so others can see as well.
Content created and supplied by: Frankmedia (via Opera News )