"I Am Igbo And Nobody Can Chase Me Away From Lagos", Man Says
 A man identified as Mazi Belut on twitter today recently posted something which trailed different reactions. Although why he reacted in such way is yet undisclosed, but the content of his tweet apparently showed he is angry and infuriated. Mazi Belut on his twitter page said:
"I am IGBO and No body can chase me away from Lagos, I repeat Nobody!!!. I will not pay close to 1m yearly on tax and you come here to say, Leave Lagos."
 In my opinion, it seems he is having some problems with the government officials and different reactions trailed on his tweet.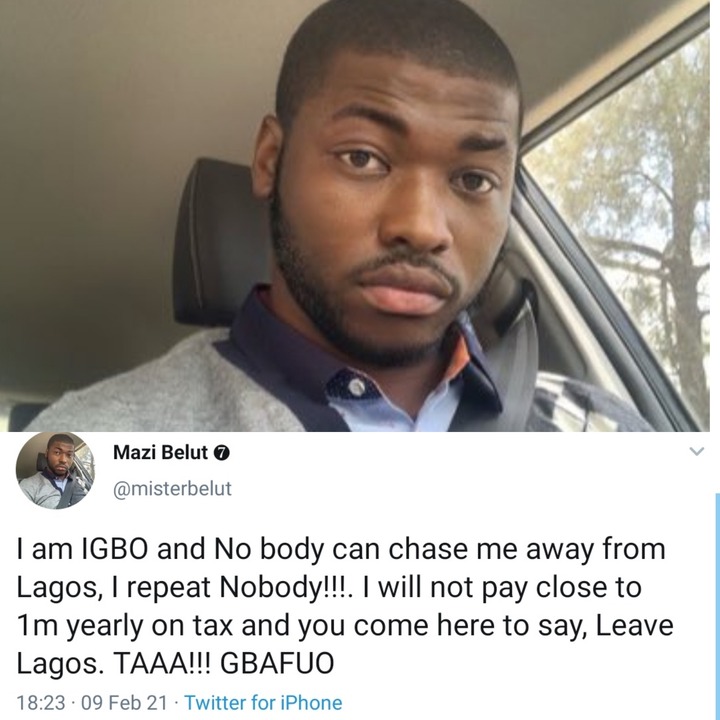 According to a reaction by Nimbuse, he said:
"Can Lagos be same without Igbos? No, is everybody gaining directly or indirectly from the Igbos? Yes". This is actually true, we need to join together as one, and help ourselves. Strengthening the country is what we need now, and this can never be achieved with tribalism and diversity. See other reactions below: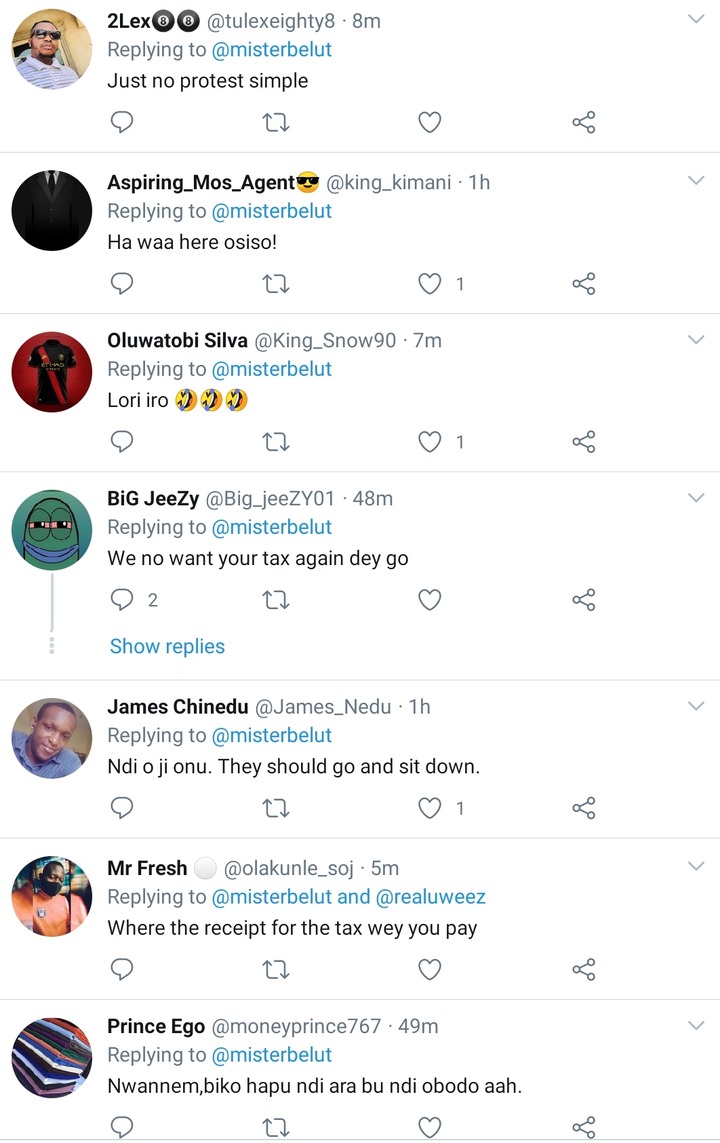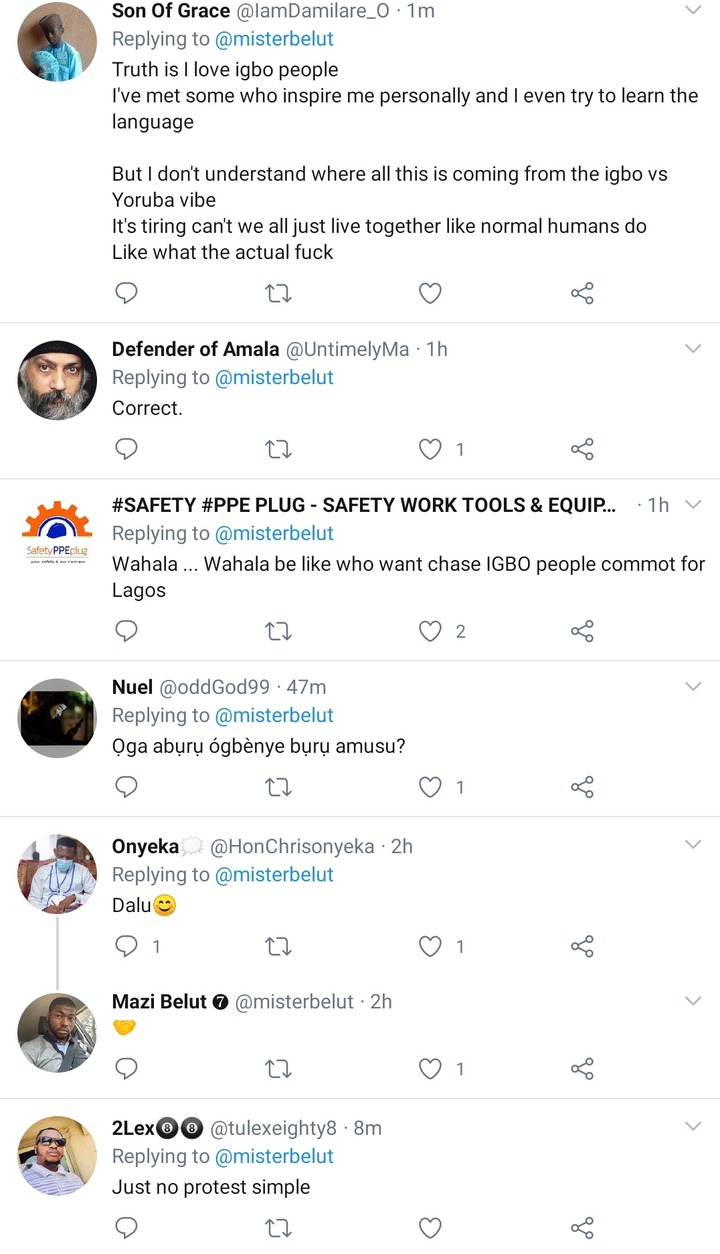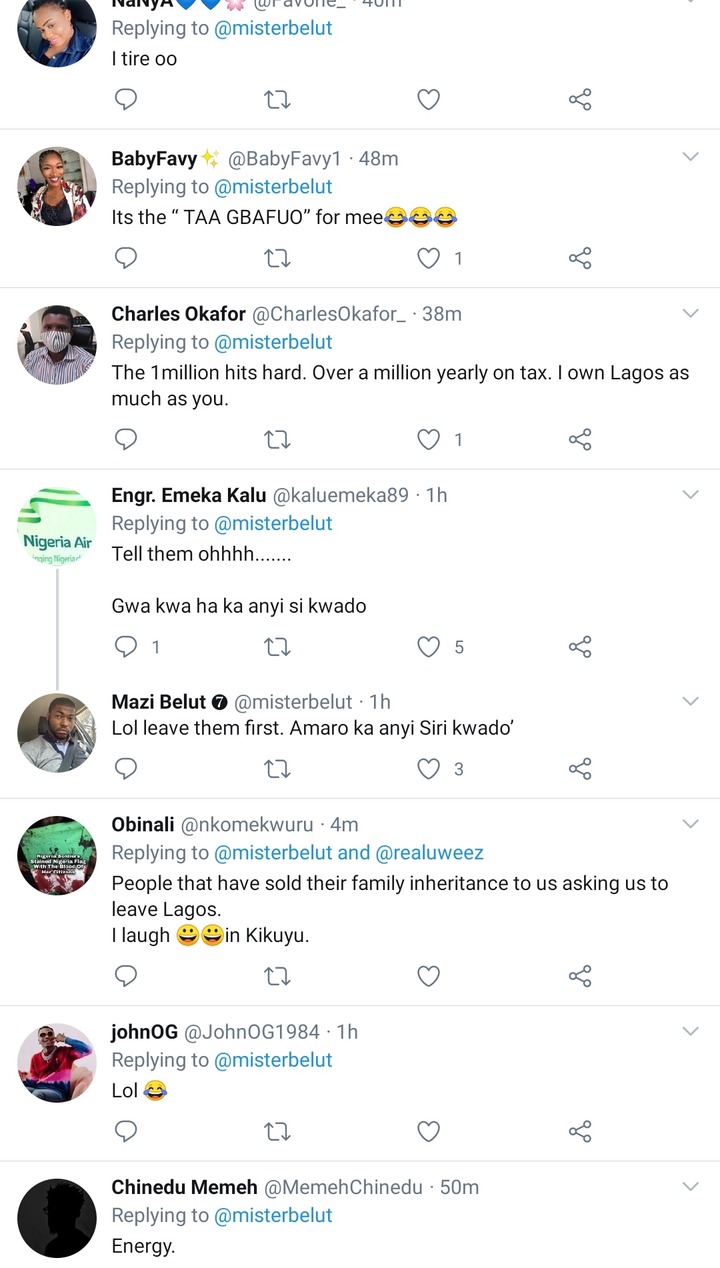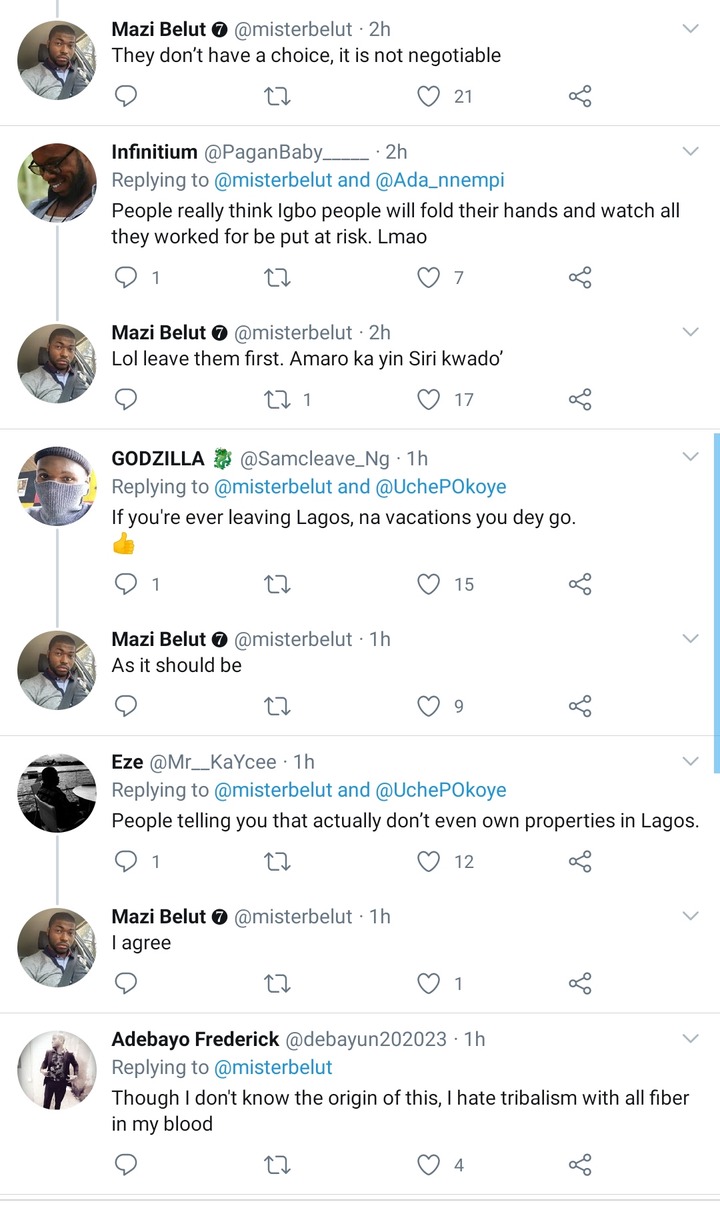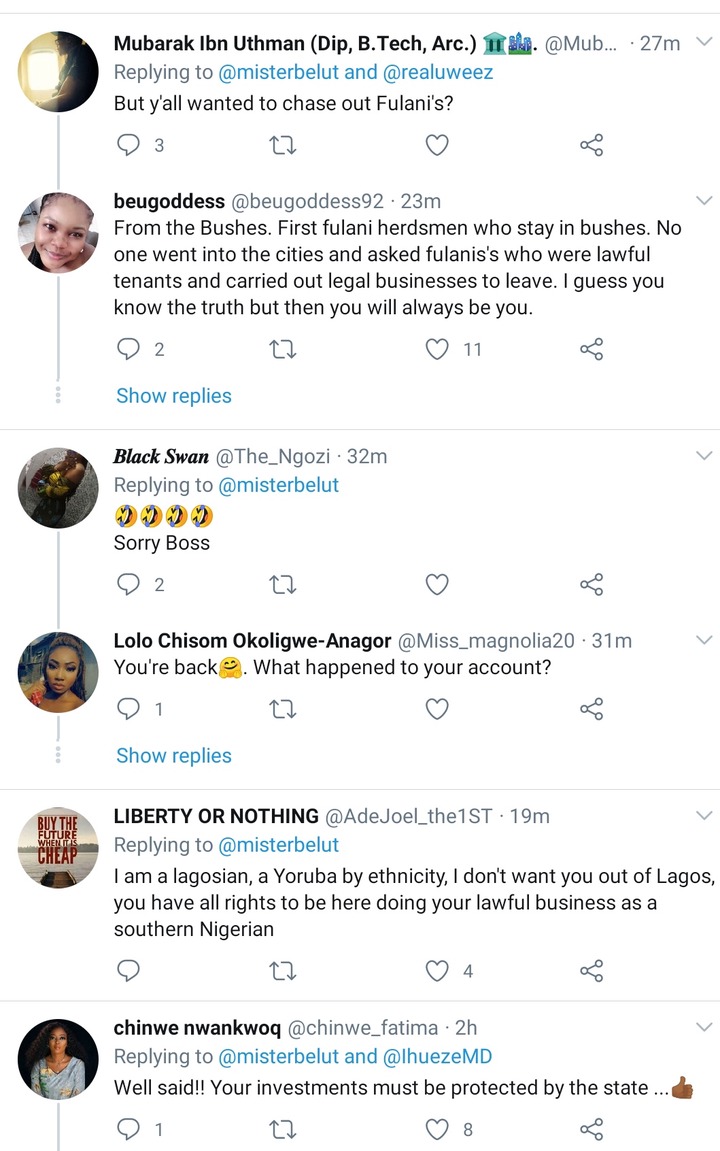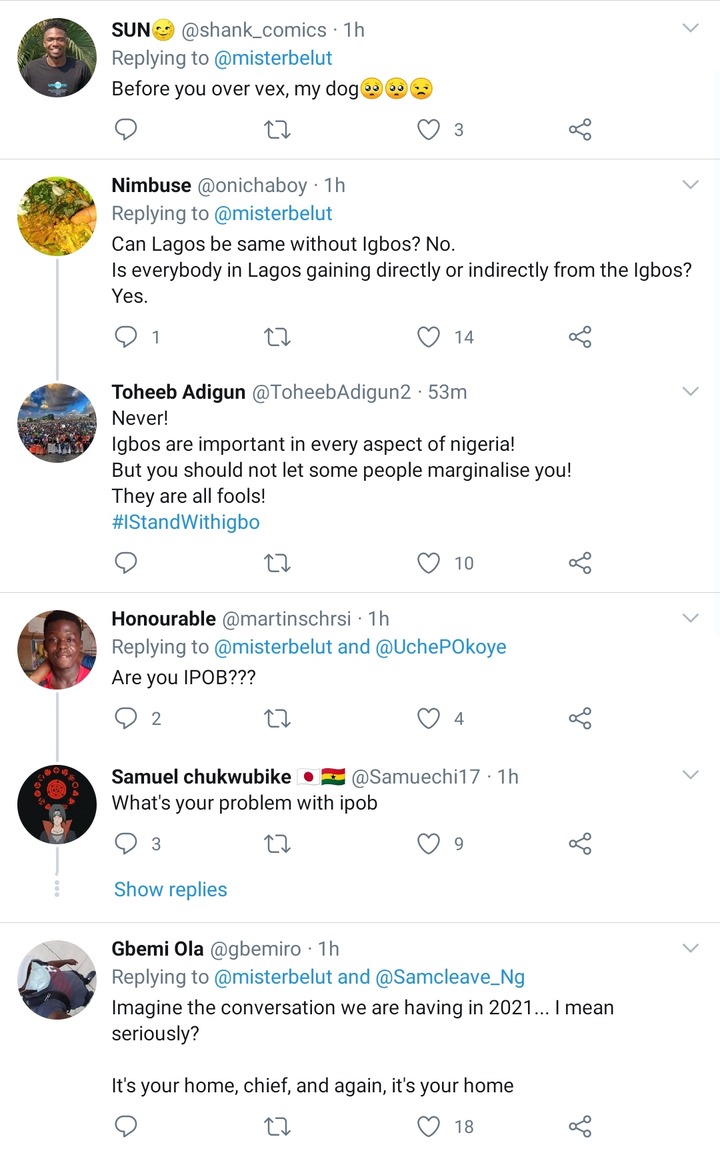 We should learn to live in peace and unity, and punish those that are destroying the country and confiscating peoples properties with force. What do you think made Mazi Belut tweet such statement. 
Content created and supplied by: AramideWrites0 (via Opera News )