Ogbele Community, headquarters of Ward 9 in Ahoada East Local Government Area, Rivers State was agog as the political juggernaut of the area, High Chief Salvation Ezegwogwo hosted party leaders and faithfuls of the All Progressives Congress (APC) .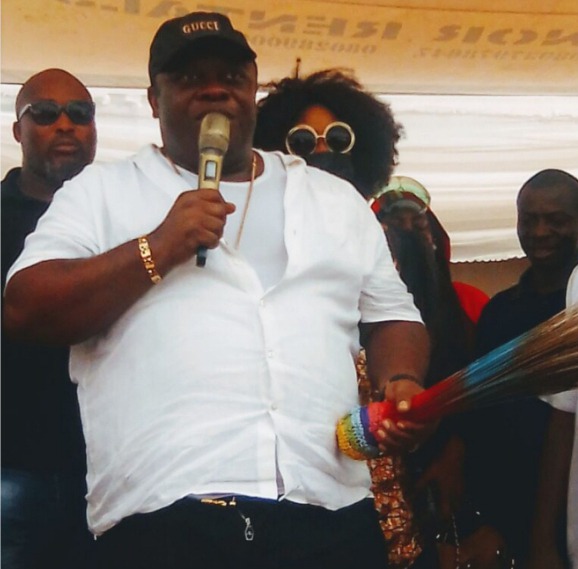 Ezegwogwo, who spoke during the party's Membership Revalidation and Registration Sensitization Campaign, revealed that one of the major reasons he dumped Peoples Democratic Party (PDP) for the APC was because of the sufferings of his people, adding that the ward enjoyed infrastructural and human capital development during the reign of Rt. Hon. Chibuike Rotimi Amaechi.
The APC stalwart said that the reverse is now the case under the PDP- led government in the State, nothing that PDP is characterized by deceitful and cunning leaders.
The Ekpeye High Chief reiterated his promise to make PDP go extinct in the local government area.
He declared that come 2023, APC will take over Brick House because of its track records of delivering the dividends of democracy to the people.
He informed the mammoth crowd that the track record of the party leadership in the Ward made the people to respond to the call, promising that more results will be gotten soon.
The political strategist called on the party faithfuls to remain committed and loyal to the party, its leaders at all levels and decisions reached.
Highlights of the sensitization campaign was receiving of decampees from Wards Eight, Nine and Thirteen, symbolic burying of the opposition PDP and musical displays by Arab Money and the music goddess, High Chief Iyeumame Gift Uwame AKA Muma Gee.
The decampees burnt their membership cards and shirts.
The LGA Party Leader, Hon. Barr. Eric Apia, a State CTC Member, Hon. Samuel Elemchukwu, Ward Nine Leader, Hon. Napoleon Ukalikpe, amongst others were the dignitaries that graced the event.
Content created and supplied by: Kijo_report (via Opera News )