It is obvious that there are many police officers who take their job serious. In Kwara State, A brave Police woman have been hailed for Controlling the traffic under the rain. Not everybody would agree to work under this hard condition, but the police woman surely deserve some accolades. The video have been circulating online and most Nigerians have reacted to it positively and negatively. Below are some screen shots from the video.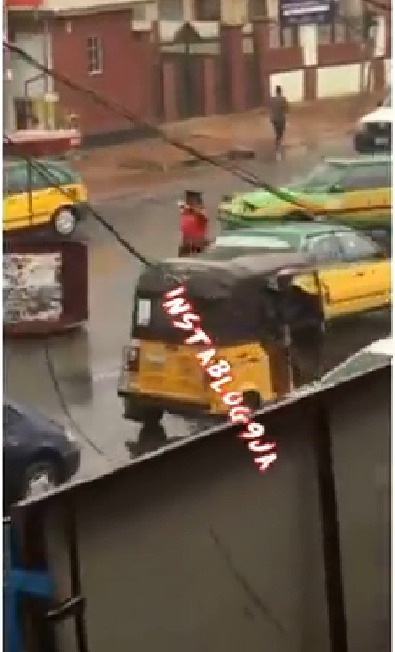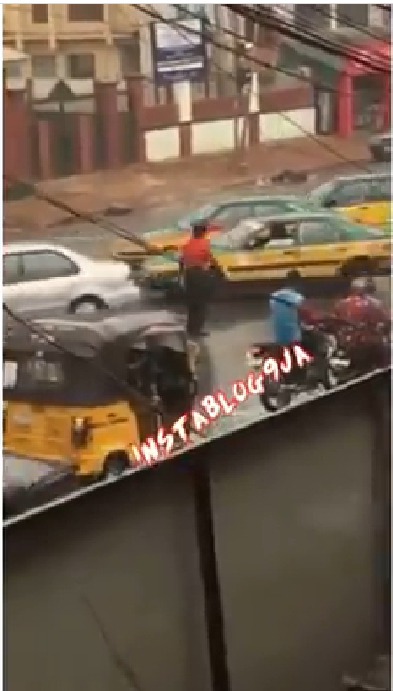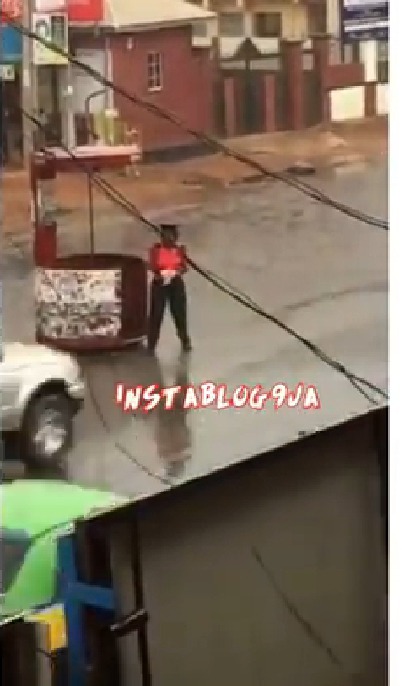 Click this Link to Watch the Video
https://www.instagram.com/p/CMkIKjngY_V-ML1x5ZDF8wwiki3IjNwFBHkERo0/?igshid=18zse2wrsi4zf
It is obvious that the police woman is doing her job well. irrespective of anybody's opinion, She deserves a recognition. Most Nigerians who reacted to this video claim that she deserves nothing and that she is simply doing the job she is being paid for. While some Nigerians requested for a salary raise or promotion for her. Some said that traffic light can save her from this kind of situation. Check out what people said about this in the screenshots below.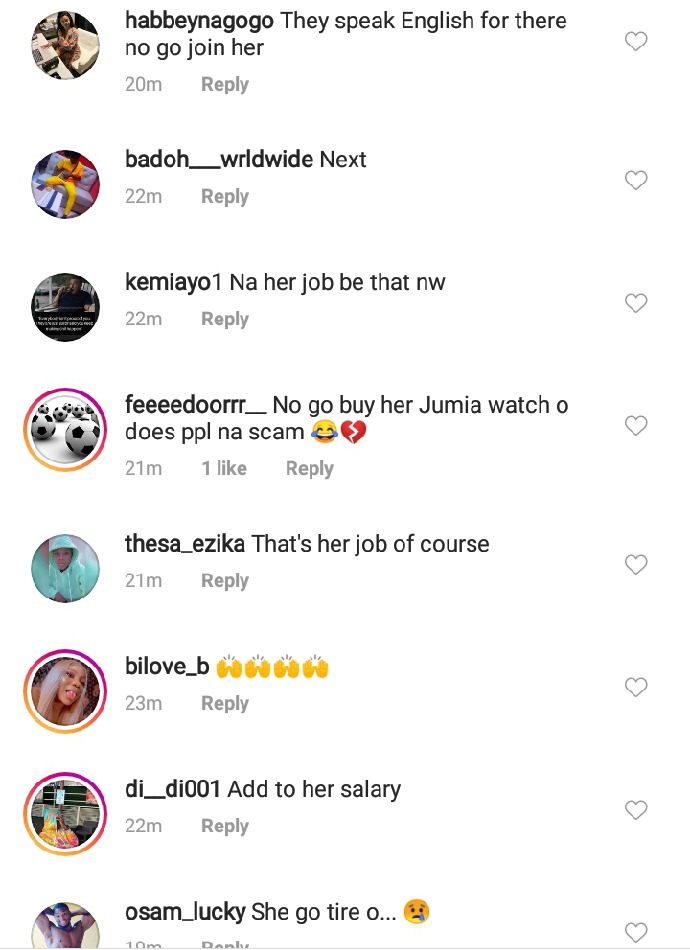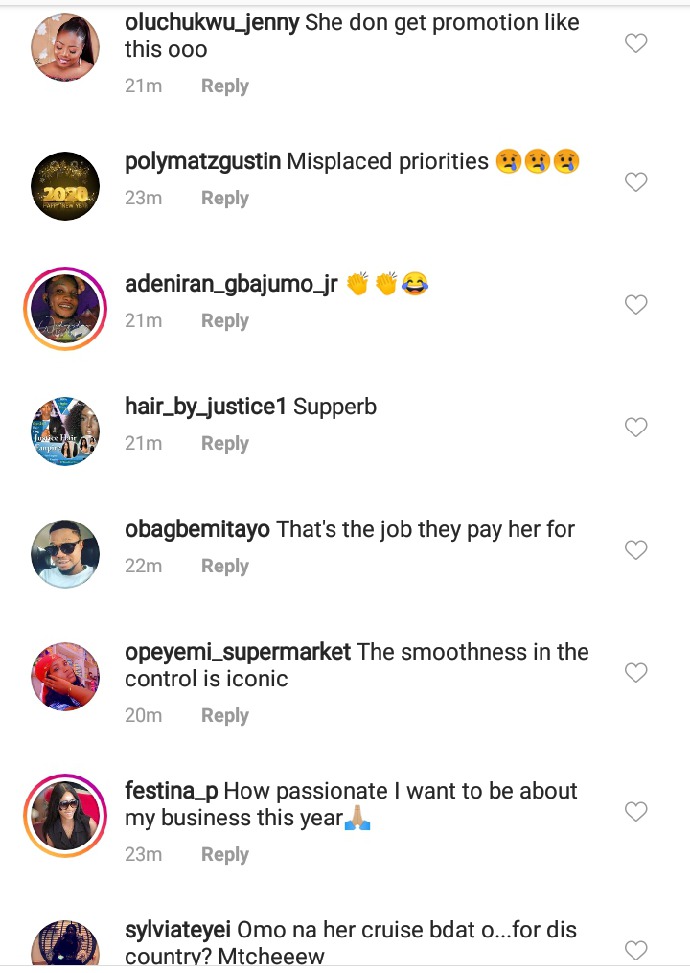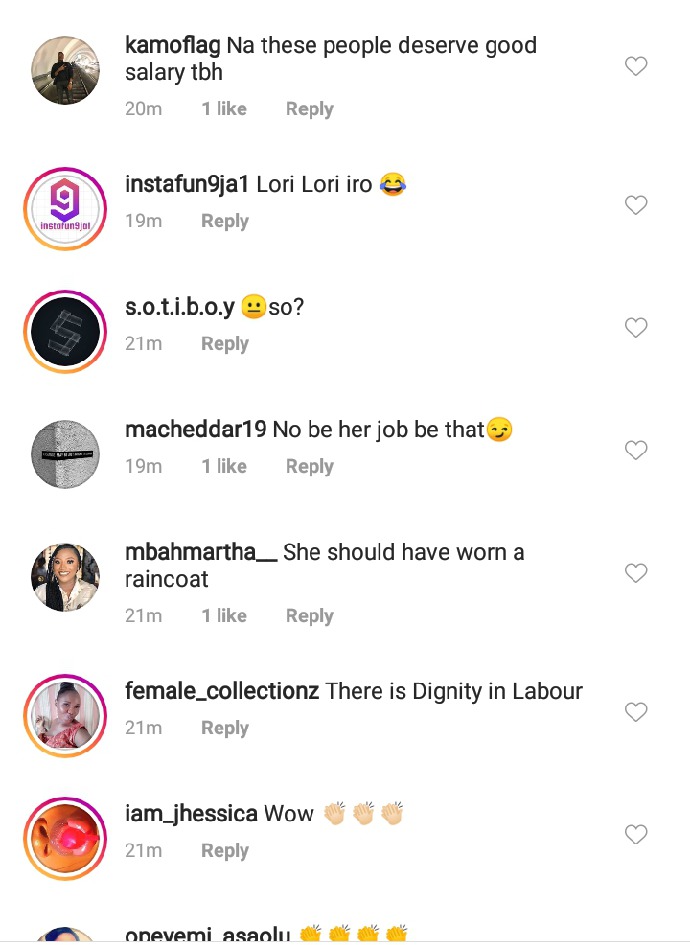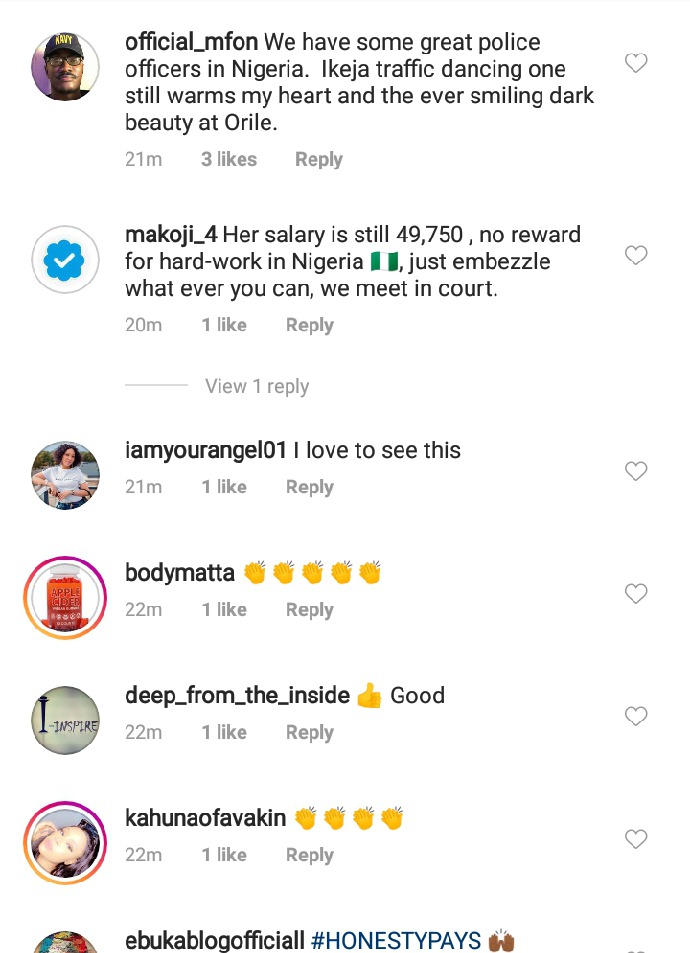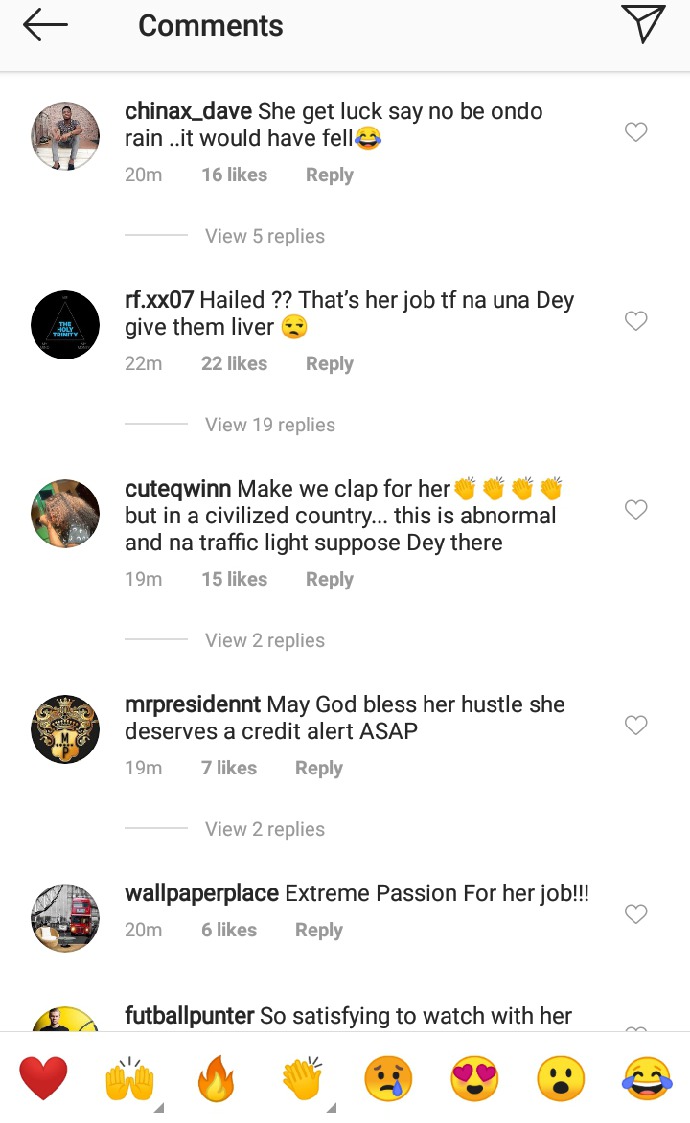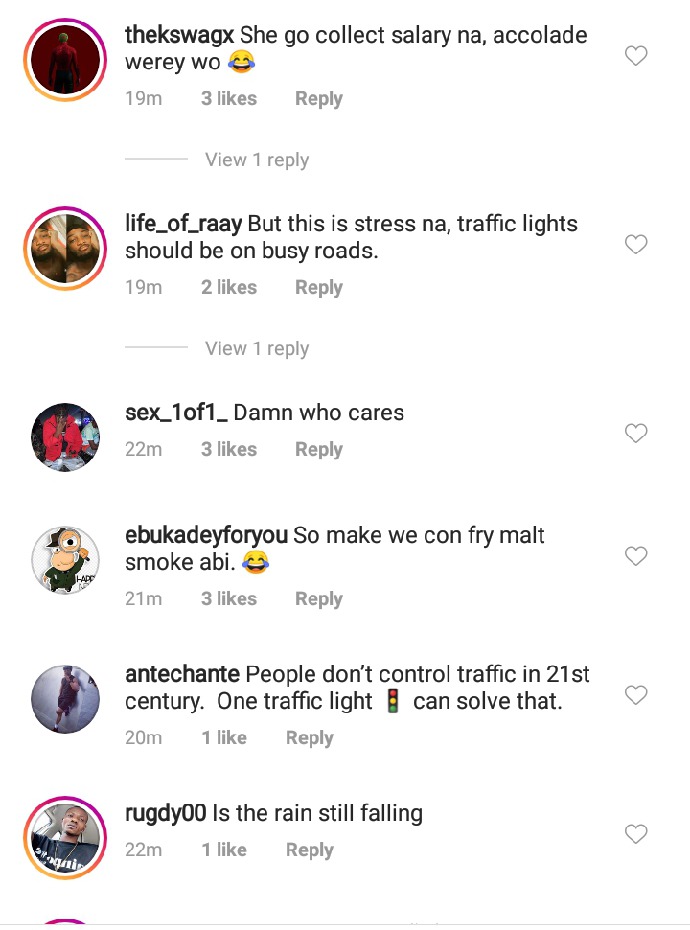 Do you think that the woman deserve a salary raise, Recognition or promotion? Drop your comments below. Let's see what you think about this.
Content created and supplied by: valentinoigwe (via Opera News )