The coalition of Northern Groups has issued a three-months ultimatum to the Federal government in order to end our security challenges in the country. According to the statement released by Sahara reporters, the North group known as CNG warned that if the President refuses to attend and address our insecurity especially in the Northern states, else it may lead to a nationwide protest.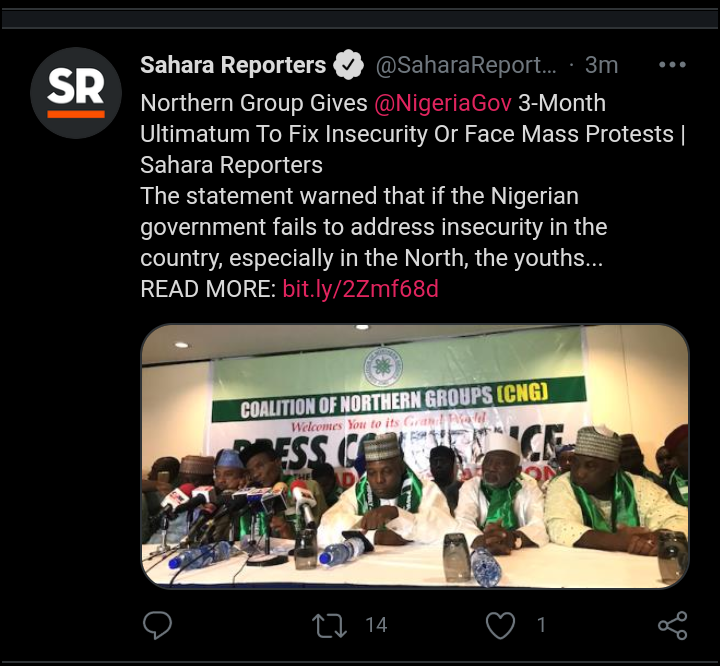 Furthermore, the group's representative gave the government three months to sanitize our country and as well deal with all killer fulani herdsmen terrorizing our country. The Buhari-led government must ensure that a proper assessment be reviewed because the Army lack intelligence, over 350 million arms and weapons should be seized from terror gangs and majority is found in the North. All legislators must make sure they abide to all principles in line with the constitution for the enactment of allowances, compulsory education and health insurance for all Nigerian families.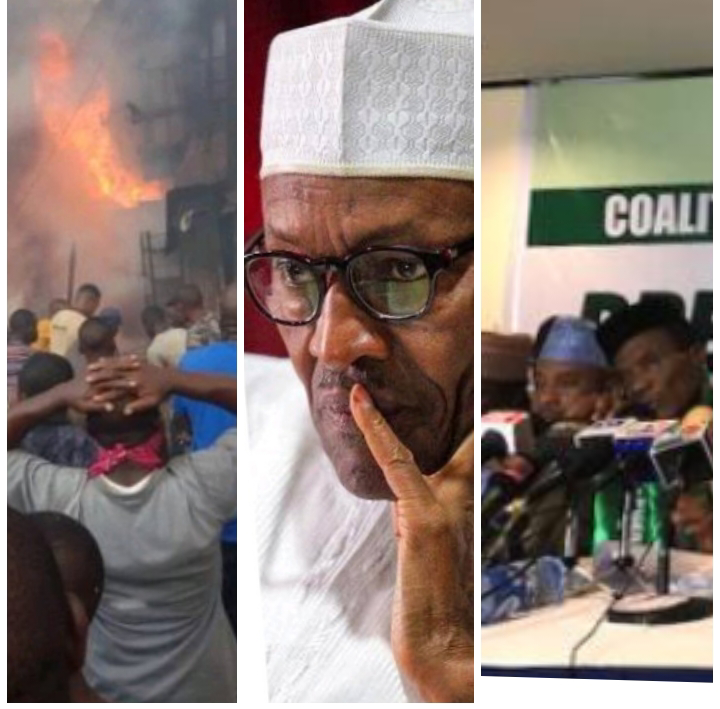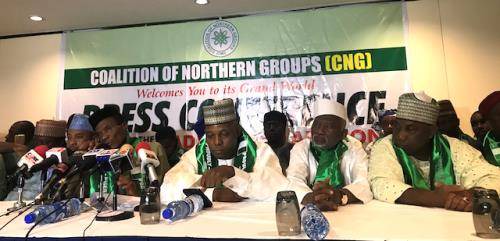 The group concluded by saying that rigorous prayers are needed from all Nigerians, because we can't do anything without God's help. I'm excited and happy to hear a Northern group make mention of these outstanding statements, this is kudos to our peaceful Northern brothers and sisters who want unity amongst everyone. What do you think about this?
Source: Sahara reporters news
Content created and supplied by: Oluwaseyin5 (via Opera News )