I thought these senators won't say anything our present condition. Some persons are tired in this country's present situation. We just want to breathe and be free. In a video which was uploaded on the internet recently, the national assembly has said in there meeting that the president doesn't have respect for the house and there are certain actions the national assembly can take from the constitution in section 1.3 of the constitution.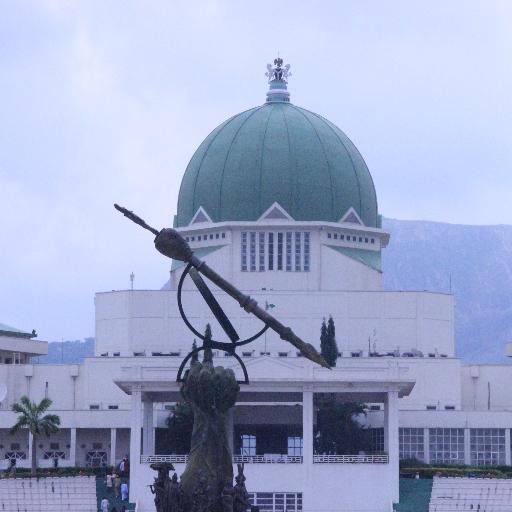 Tribalism apart, hand the machinery of government to his vice for three months and see the result. But unfortunately, our president behaves like the father of a section, and the pastor of a particular church denomination in his body language, in his appointments
But if the National Assembly is this upset, why haven't they done anything yet about the present situation of the country. Insecurity is indeed getting out of hand.

Follow this link to watch the video https://t.co/bwcz8tZRqN
Here are some comments from twitter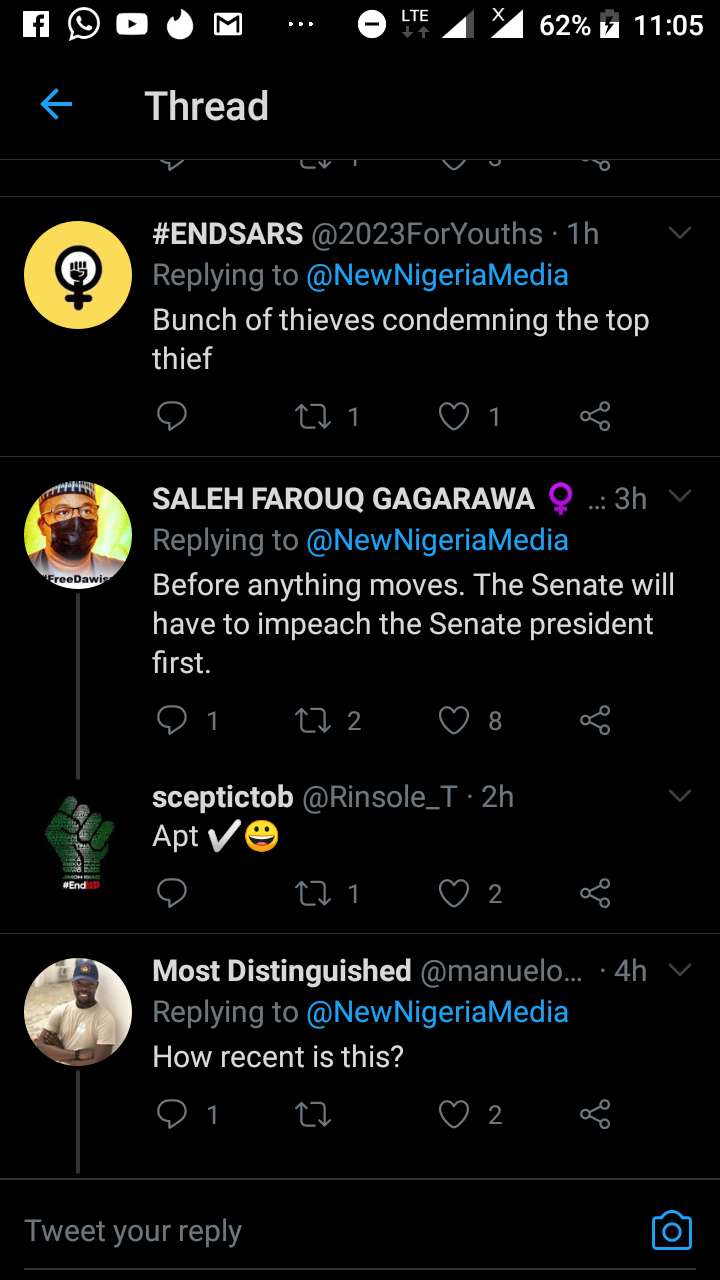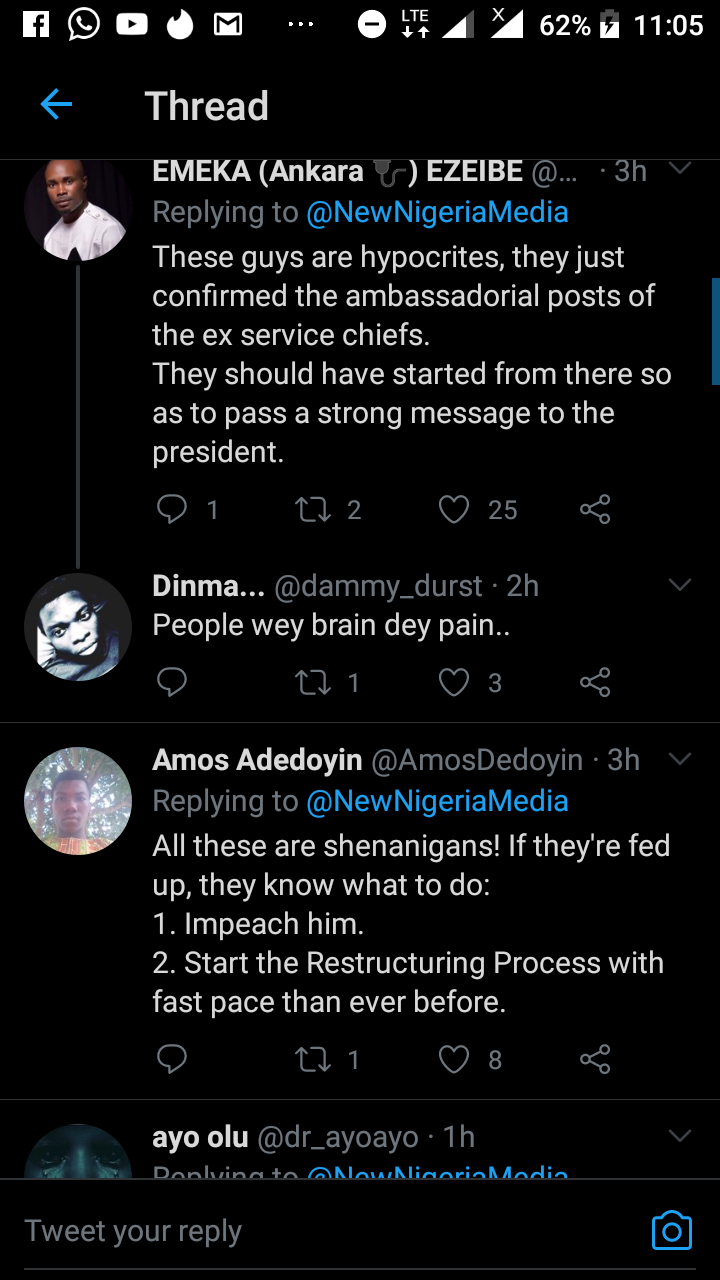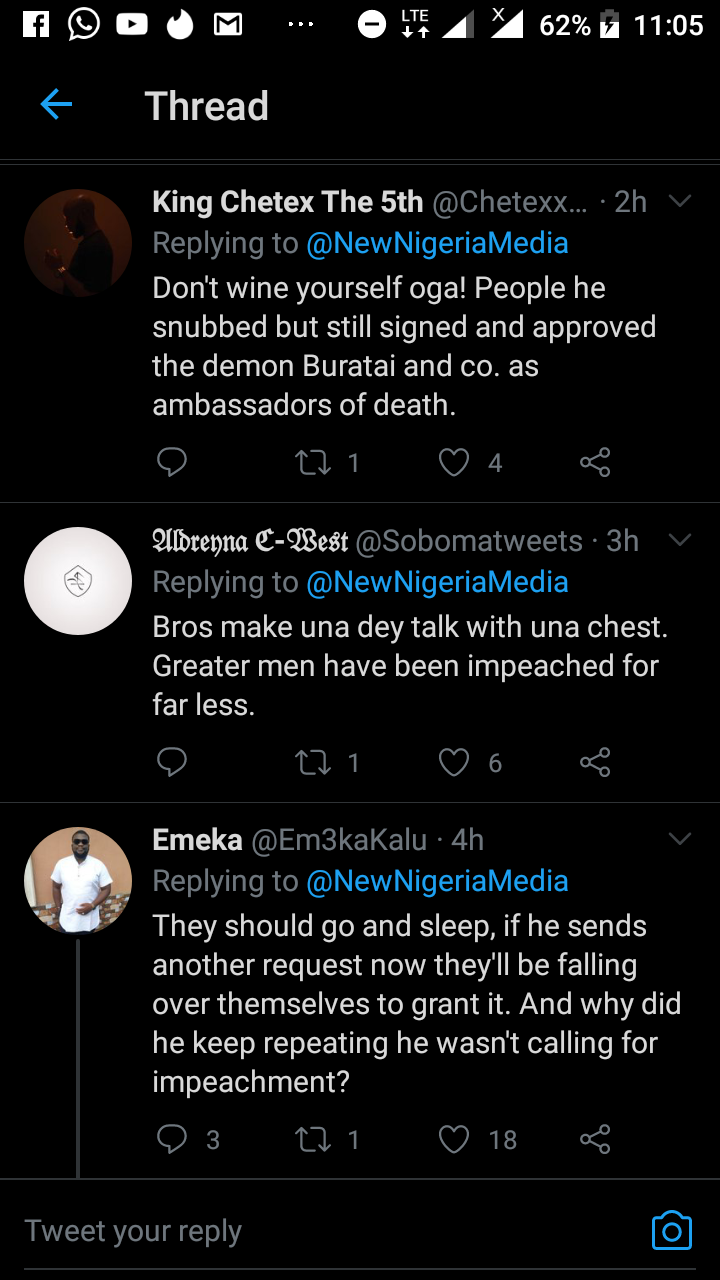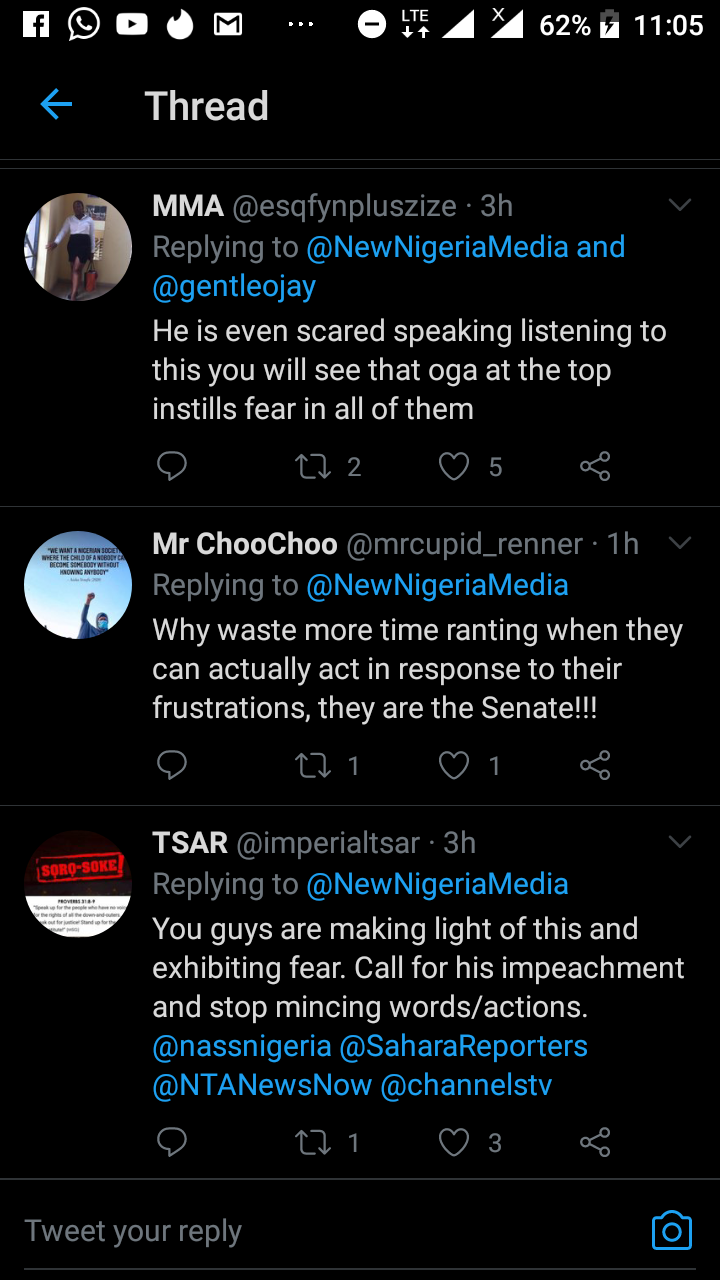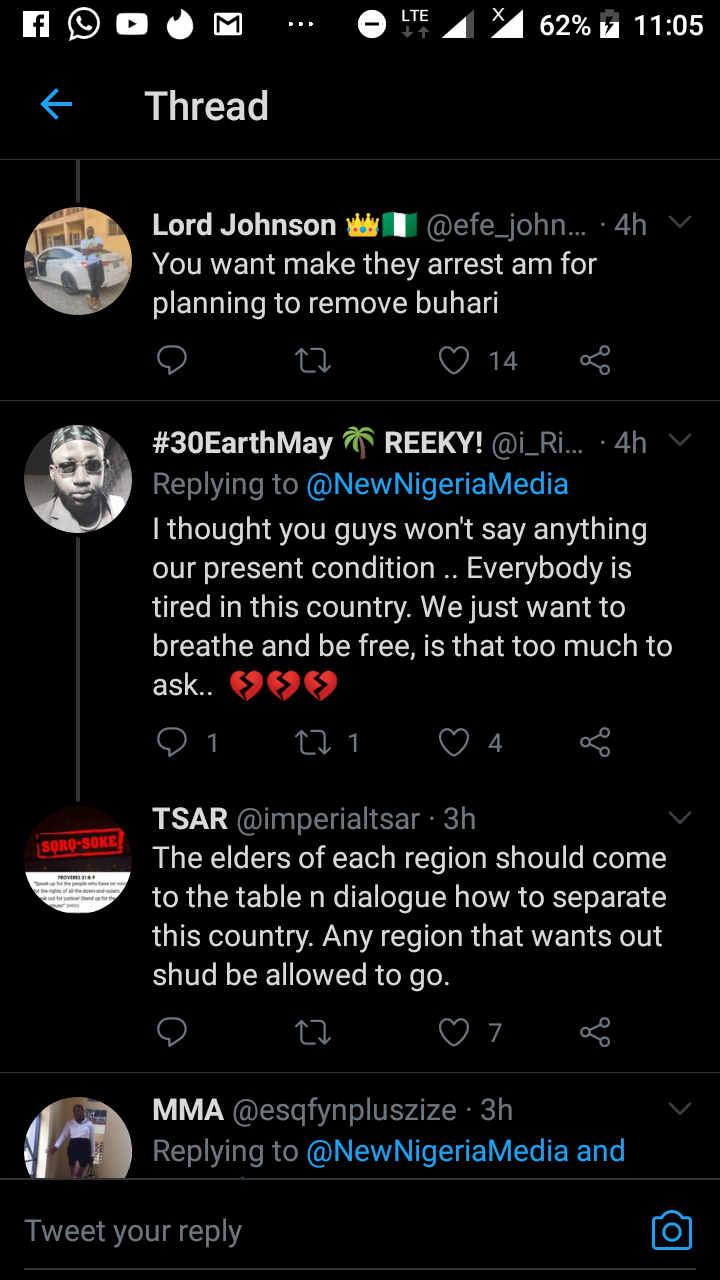 What are your thoughts and comments on this. Don't forget to comment, like, share and follow us to get more of the trending stories and news.
Thanks for viewing.
Content created and supplied by: Ugopresh (via Opera News )