BENUE SUBEB COMMISSIONS TWO HILUX VEHICLES FOR PROJECT MONITORING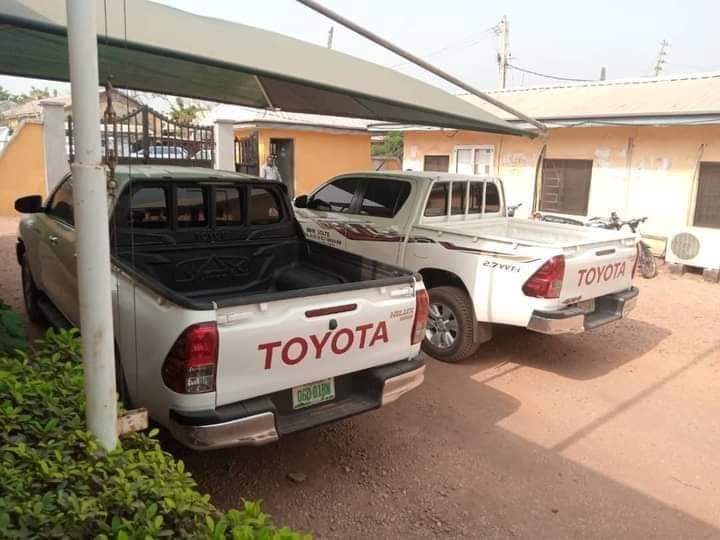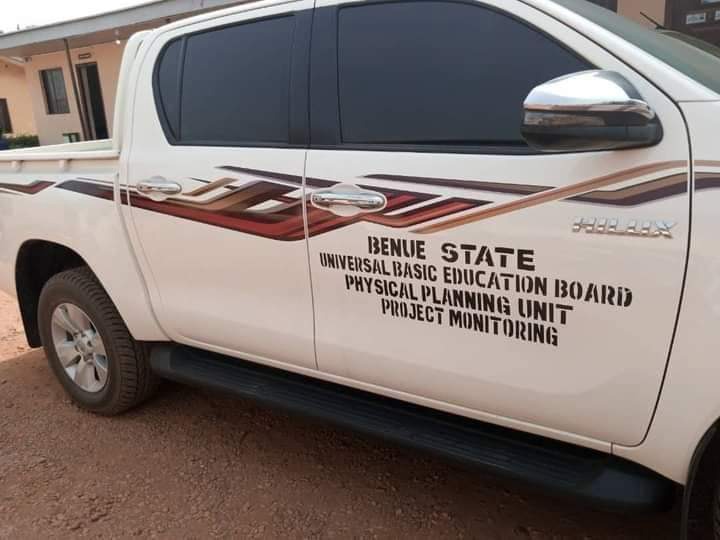 ©️Erdoo Sar
Benue State Universal Basic Education Board (SUBEB) has taken delivery and commissioned two Hilux vehicles to facilitate smooth monitoring of projects undertaken by the Board.
Executive Chairman of SUBEB, Comrade Joseph Utse who performed the function today at the Board headquarters in Makurdi, Benue state capital said, the funds used in purchasing the vehicles were derived from UBEC/Benue State Government matching grants between fourth quarter of 2018 to fourth quarter of 2019.
Comrade Utse thanked President Muhammadu Buhari for creating an enabling environment for the successful monitoring of SUBEB/UBEC projects in Benue state.
He also appreciated Governor Samuel Ortom whose cordial relationship with the President made it possible for the Board to achieve the feat through the matching grants.
Executive chairman thanked his Permanent Members, Management and staff for their tireless cooperation which has contributed immensely to the success of Basic Education in the State.
Handing over the car keys to Director of Planning, Research and Statistics Mrs Joy Adole, the SUBEB Boss tasked her on proper use of the vehicles for the strict purpose of project monitoring.
Earlier, Benue State Coordinator, Universal Basic Education Commission, Mrs Augustina Sanchi while presenting the keys to Comrade Joseph Utse on behalf of the Commission expressed optimism that the initiative would improve monitoring of Basic Education Projects to achieve optimum results.
On her part, the Director of Planning, Research and Statistics, Mrs Joy Adole assured that the vehicles will be carefully used and the monitoring exercise conducted thoroughly and peacefully for enhanced productivity.
She thanked Governor Ortom for creating a conducive atmosphere for Education of the Benue child.
The event was witnessed by Board Members,Directors and staff of the Board.
Content created and supplied by: Newsxpress (via Opera News )