Miyetti Allah Speaks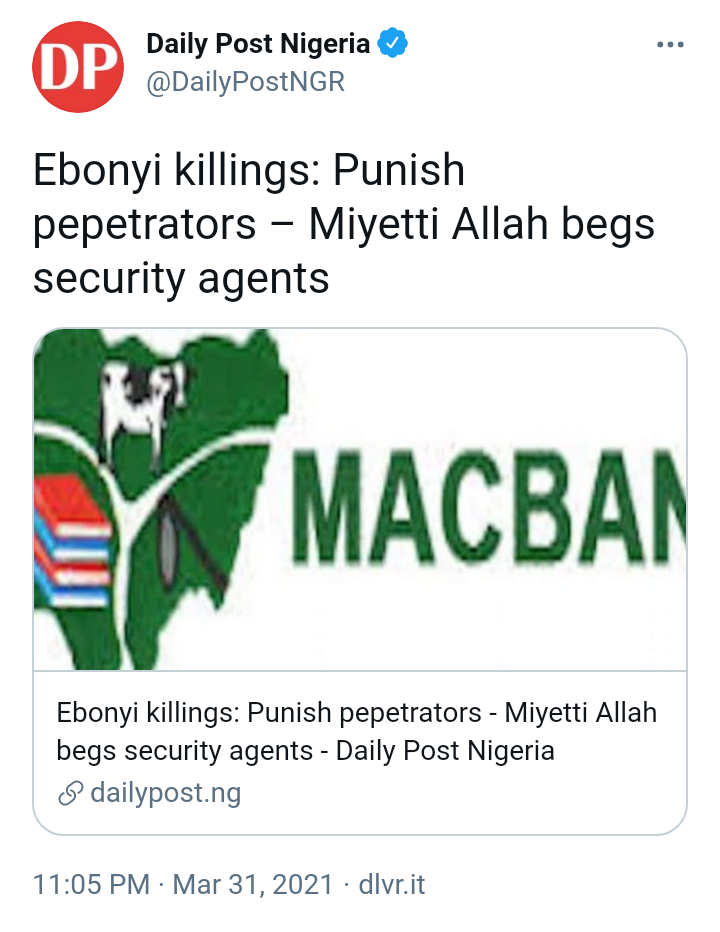 The Miyetti Allah Cattle Breeders Association of Nigeria (MACBAN) has called for the punishment of those behind the killings in Ebonyi State.
MACBAN made the call while condemning the recent killings of residents of some communities in Ebonyi by hoodlums.
The Southeast Zonal Chairman of MACBAN, Alhaji Gidado Siddiki spoke in a chat with News Agency of Nigeria (NAN) in Enugu State, on Tuesday.
Siddiki urged security agencies to conduct a thorough investigation into unraveling and punishing those behind the killings.
Immigration Sends Warning To Nigerians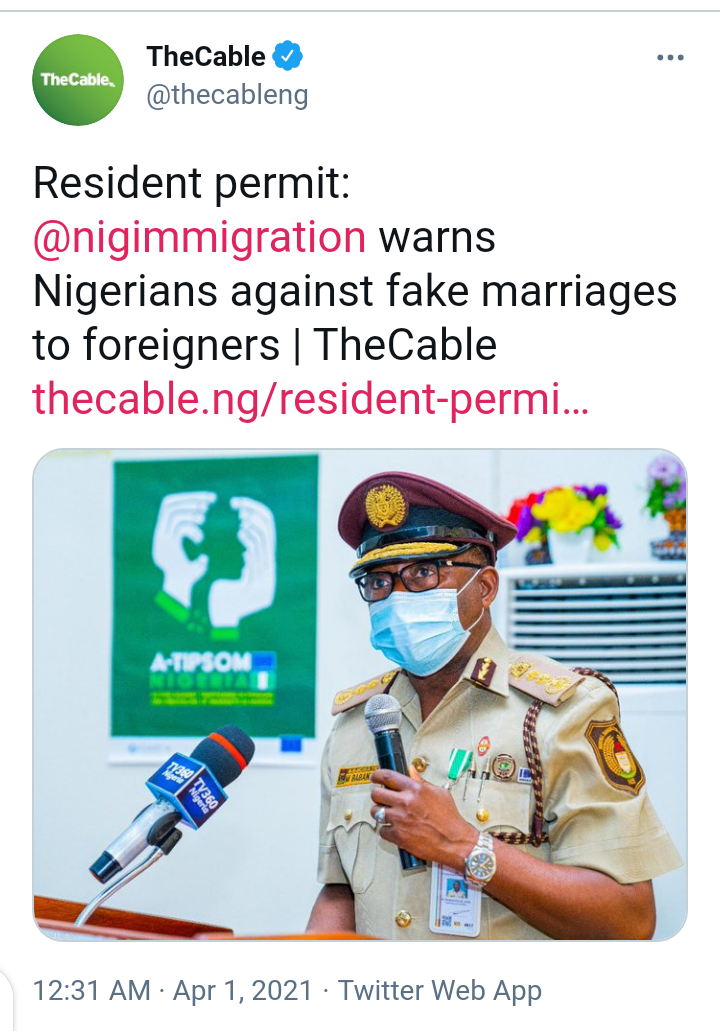 Muhammed Babandede, comptroller-general of the Nigeria Immigration Service (NIS), has warned Nigerians against marrying foreigners in the attempt to procure resident permits.
Speaking at a meeting with journalists in Abuja on Wednesday, Babandede said such marriages deprive the federal government of expected revenue from tax, and constitute a punishable offence according to law.
He said the warning became necessary because NIS had noticed that in 2020, the number of foreigners who got resident permits in Nigeria had increased.
Osun Introduces ID Cards For Commercial Riders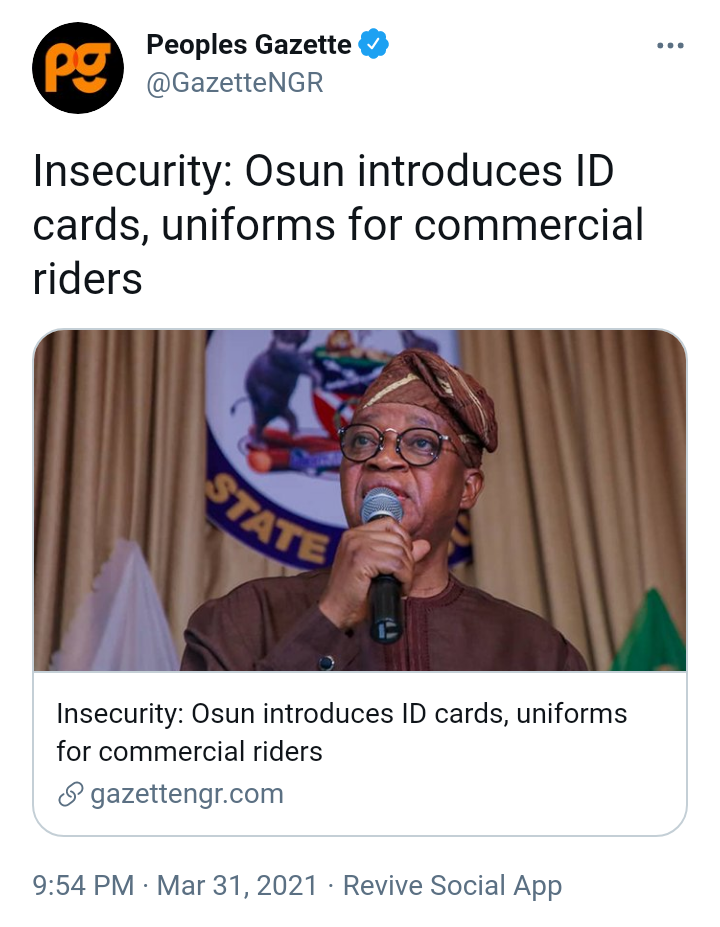 Oyo State Government has announced that commercial motorcycle and tricycle operators in the state will begin to use identity cards and uniform jackets henceforth.
Governor Gboyga Oyetola in a tweet by @GboyegaOyetola, his official Twitter handle, explained that the new policy was introduced to ensure the safety of citizens against the unruly activities of hoodlums in the state.
He lamented that hoodlums were taking advantage of the uncoordinated operations of motorcycle and tricycle riders to engage in robbery and kidnapping attacks.
Buhari Speaks On Coup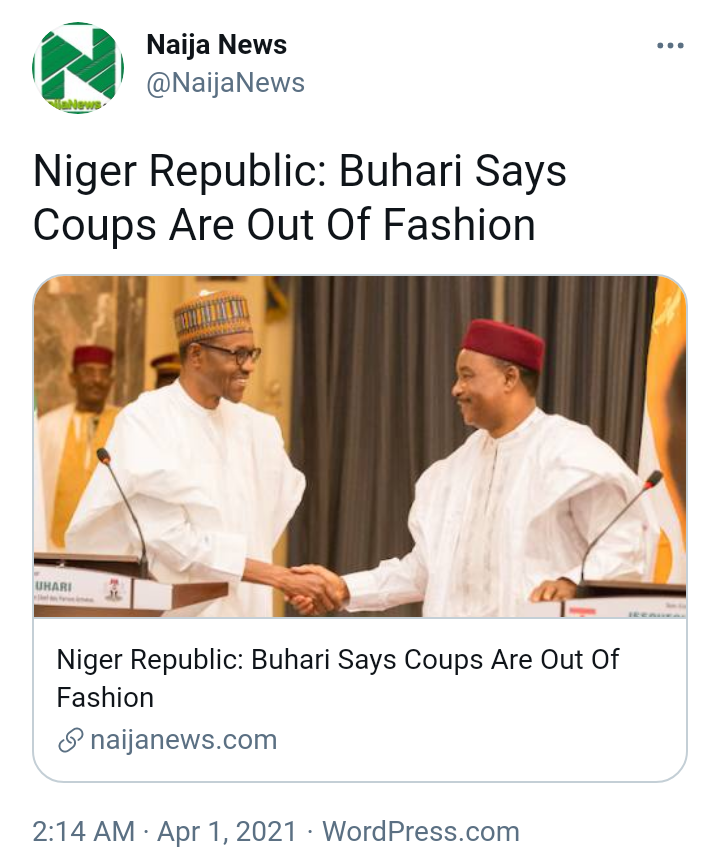 President of Nigeria, Muhammadu Buhari has condemned the coup attempt in Niger Republic, describing it as a naive attempt.
Buhari while condemning the attempt by some soldiers in the country to forcefully take over power, warned that the wish of the people must be respected and forceful take over of government resisted.
He also warned of the dangers posed by such happenings to the democratic growth and stability of Africa.
US Sends Strong Message To Nigerians On "Lesbians & Gays"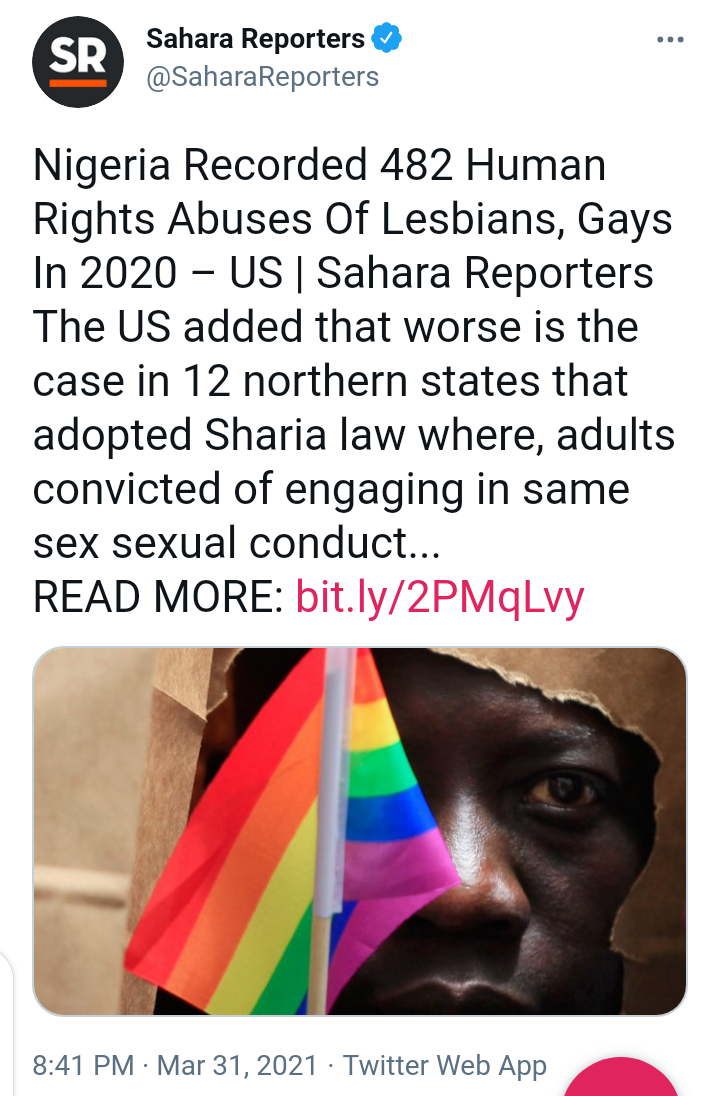 The United States has said that the Lesbians, Gay, Bisexual, Transgender and Queer community in Nigeria recorded increased harassments in 2020 with 482 cases of abuses and violence.
The US added that worse is the case in 12 northern states that adopted Sharia law where, adults convicted of engaging in same sex sexual conduct "may be subject to execution by stoning."
The United States stated these in its human rights report on Nigeria, obtained by Sahara Reporters on Wednesday.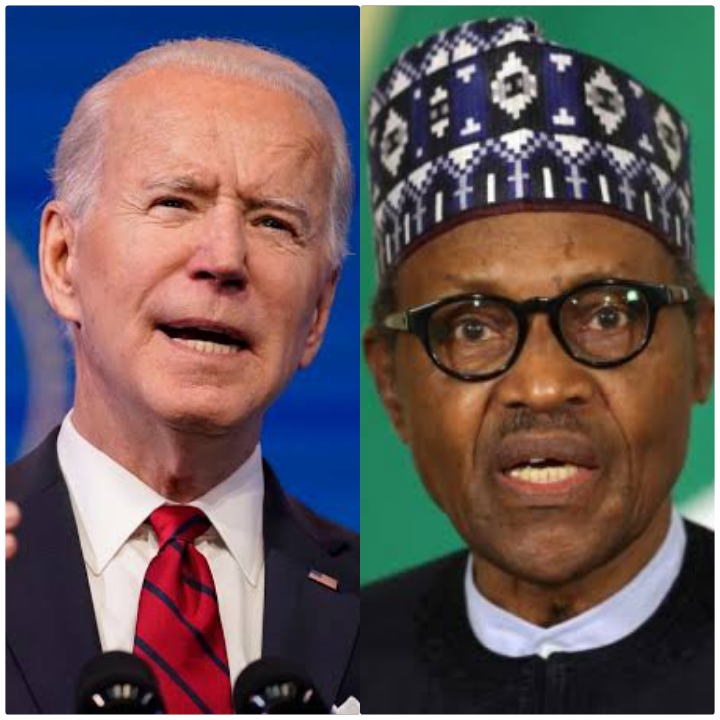 Do you think Nigeria should Legalize Homosexuality and Lesbianism in Nigeria?
Drop your comments below and share this post across all social media platforms.
Content created and supplied by: Gisting (via Opera News )