Popular human rights activist known as Sunday Igboho spits fire as he said I won't help suffering Oyo community fight Fulani herdsmen unless Seyi Makinde Invites me.
This human right activist known as Sunday Igboho is determined and he is serious with what he has said. From what he has said, we can deduce that Sunday Igboho can only help Oyo community fight Fulani Herdsmen with the approval of Oyo State Governor Seyi Makinde.
In an interview with the Sahara Reporters today, Sunday Igboho, who spoke through its media aide, Salami Oladipo said, he would only go to Ayete to fight the cause of the farmers there if Governor Seyi Makinde would approve it.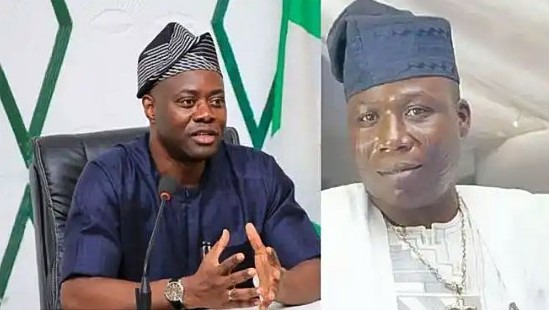 He said, "I know the people of Ayete are calling for help but I will only go to Ayete if the Governor ask me to go. After all, he is the chief security officer of the state and he is in the best position to give the order".
We can all read what Sunday Igboho has said, Do you think Sunday Igboho should wait for Governor Seyi Makinde approval before taking action?
In my opinion, I will say he should help the people before the Fulani herdsmen start killing or causing trouble in that area.
Content created and supplied by: Marryam (via Opera News )