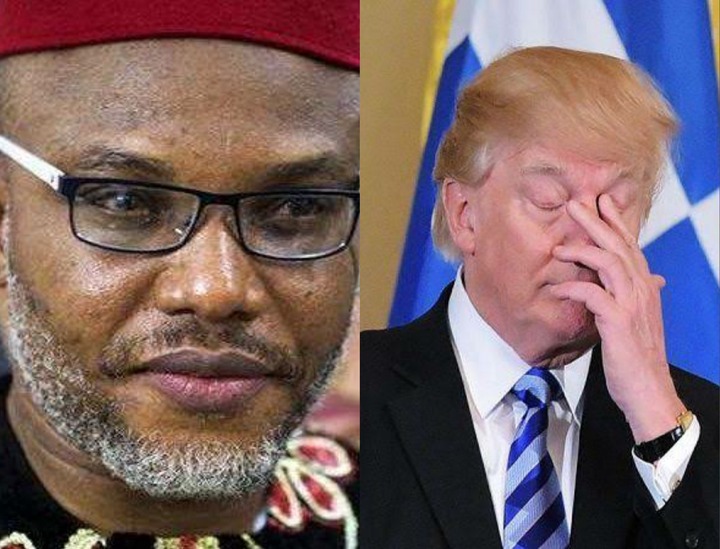 Nnamdi Kanu the well-known leader of the IPOB (Indigenous People Of Biafra) who fled the country and now makes use of his social media accounts to communicate and pass orders to his members may end up like the former President of America, Donald Trump.
Donald Trump was a very active Twitter user and his claims after the manipulation of the US election made him a target to the Twitter regulatory team. Donald Trump's tweets were blocked from people's views and initially his account was blocked as they got to a conclusion that his words on Twitter are inciting violence in the country. After that all his social media got terminated.
The same is already being done to Nnamdi Kanu, his statements on Twitter have been unverified and the Twitter regulatory team has seen it as a means of violence incitement.
This was Nnamdi Kanu's tweet under the last 7 hours.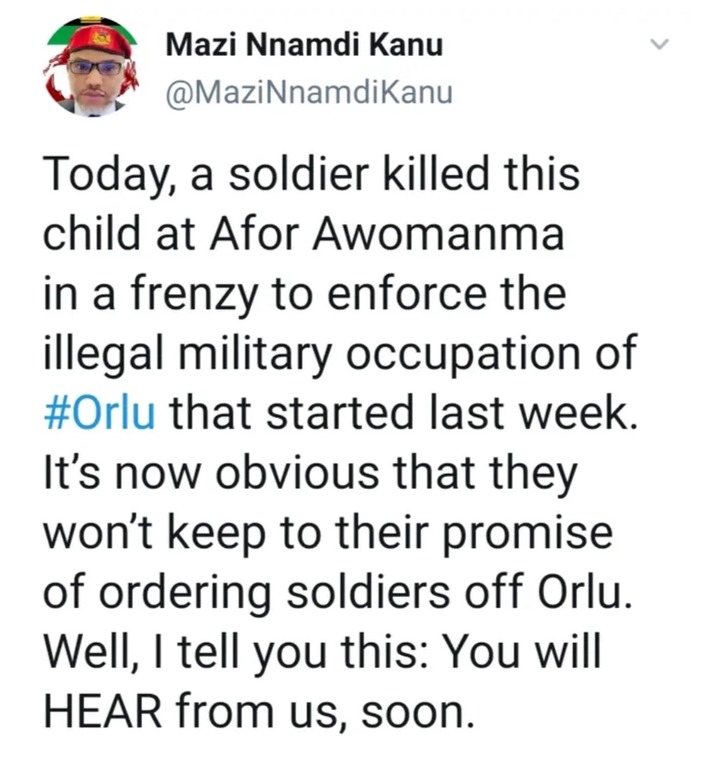 And currently the tweet above have been blocked by Twitter.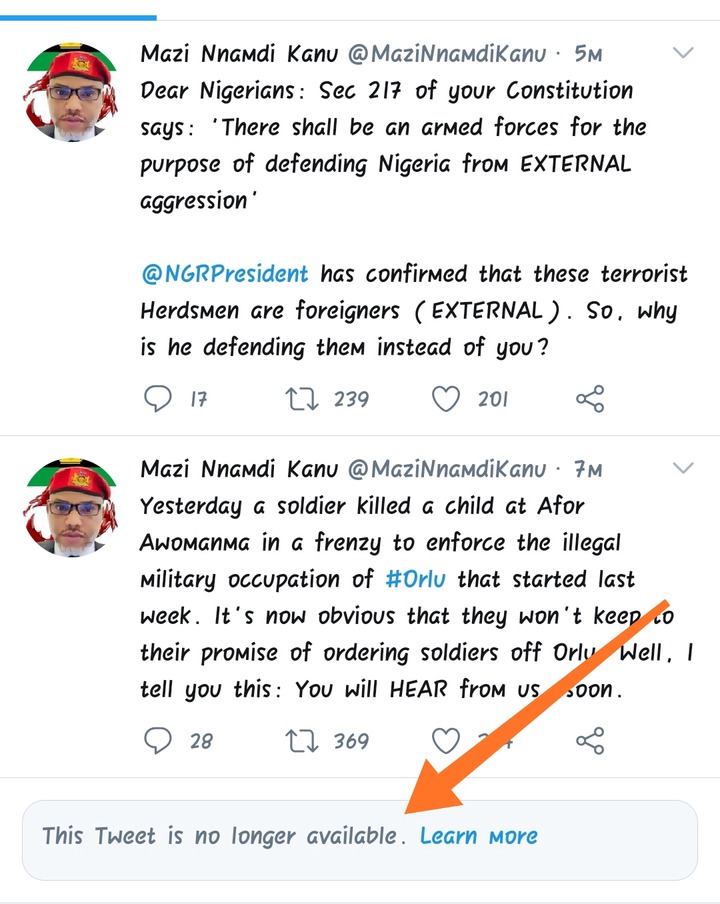 Despite that Nnamdi Kanu, reposted the same tweet about a soldier that killed a child at Afor Awomanma with the addition of another tweet above talking about the Nigerian Presidency.
Twitter Security first gives warnings and suspensions. If they see that despite their efforts in regulating your violence inciting statements on their platform isn't working then they will ban that account itself.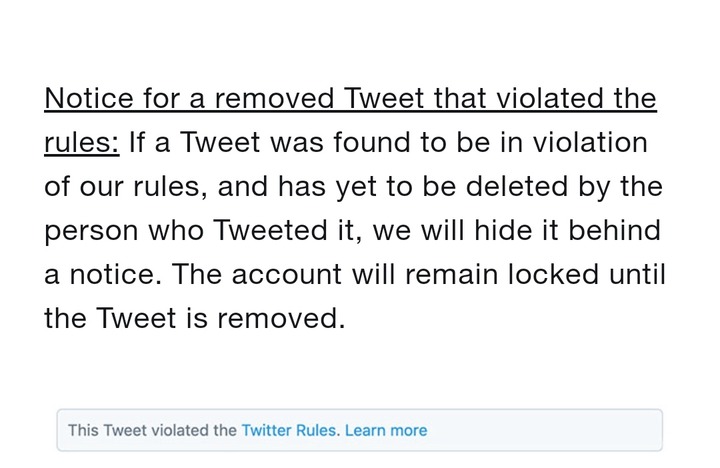 The same was done to Donald Trump before they finally kicked out his Twitter account permanently.
Mind Nnamdi Kanu's Facebook account has already been blocked for violence incitement reasons, this was confirmed by him.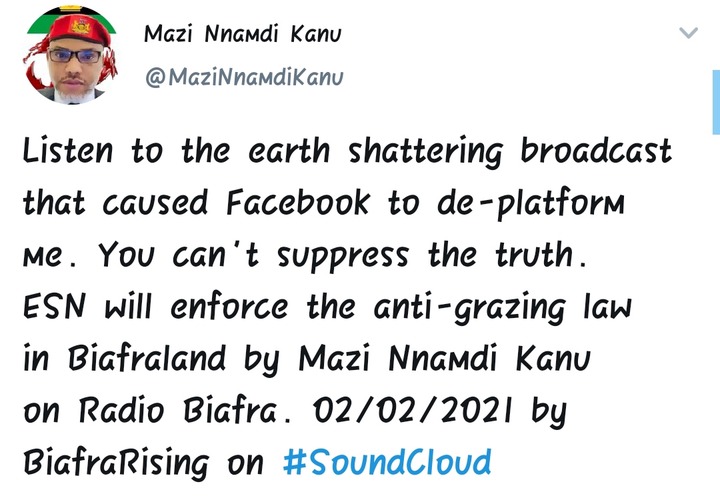 And now the Twitter security team have started to warn the IPOB leader by removing some of his tweets from their platforms.
Some Nigerians also shared some warnings to him concerning his recent tweets.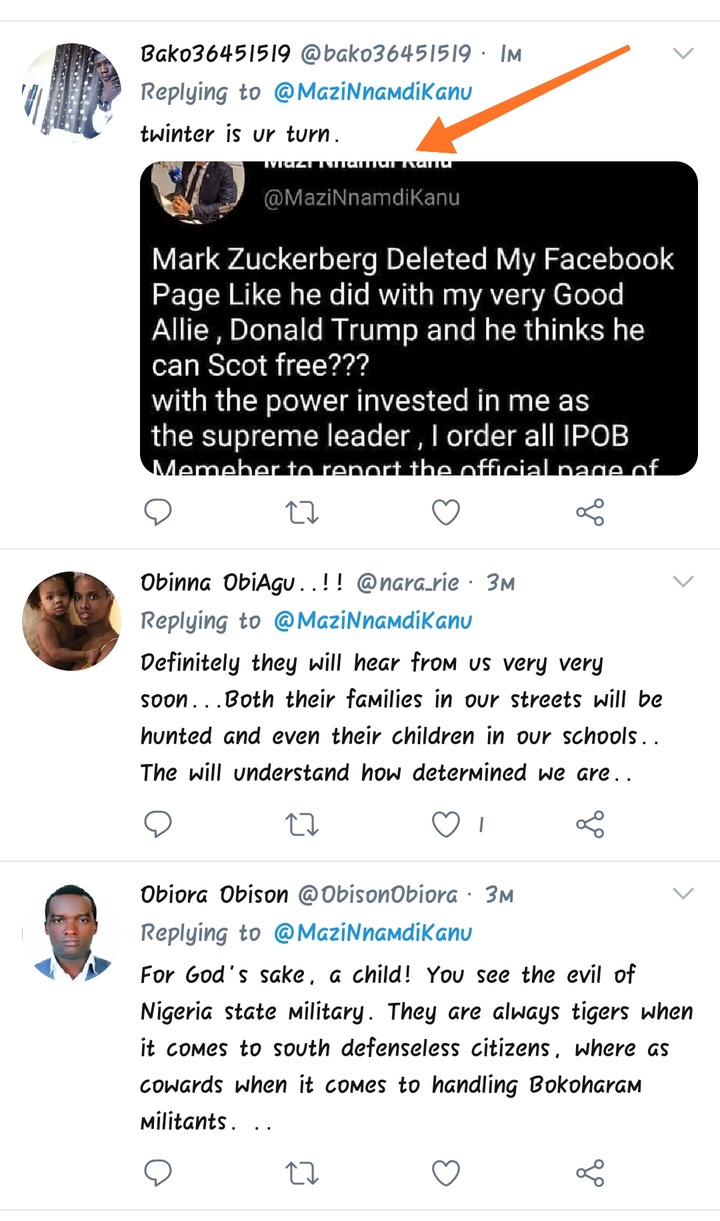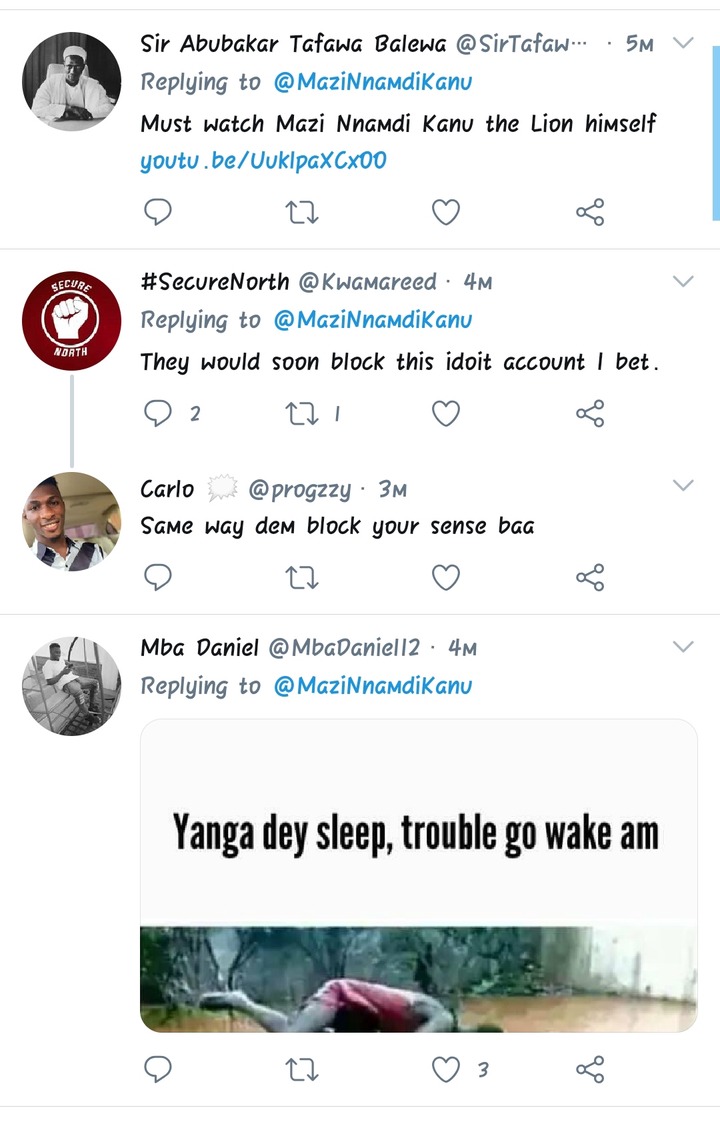 So if Nnamdi Kanu doesn't remove his recent tweets that was shared minutes ago which clearly incite violence then he will be banned from Twitter sooner or later just like what was done to Donald Trump.
Content created and supplied by: Samoski1 (via Opera News )