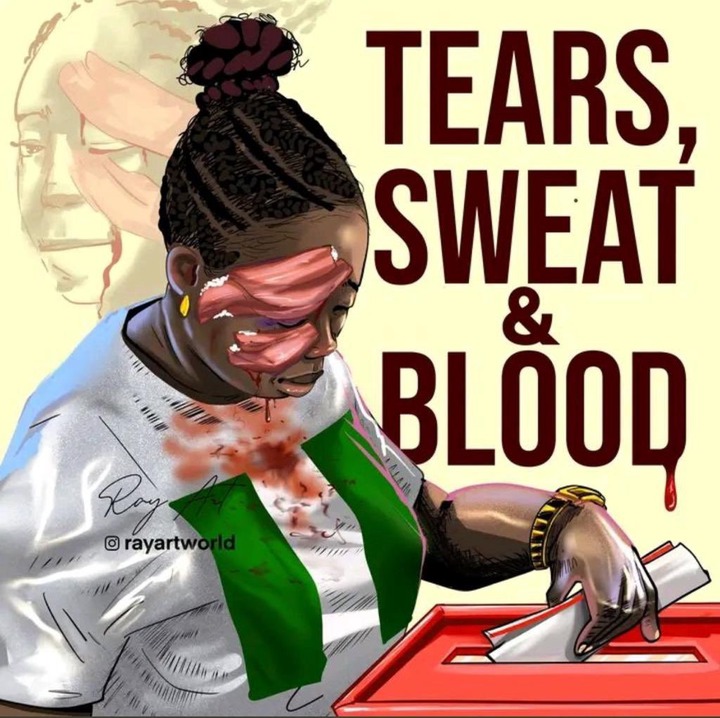 Many Nigerians were shaken by viral videos showing Jennifer Efidi getting registered to vote for the February 25 presidential and National Assembly elections on Dipolubi Street in the Surulere district of Lagos with a swollen face and blood running down her right jaw.
Photos of the Bayelsa State government worker that also appeared online resembled those of a combat veteran. There was obvious discomfort behind the bandage bands above and below her right eye.
Efidi dodged prior general elections like the plague, just like other young Nigerians whose hopes for a nation they can be proud of were dashed by the generation of lawmakers whose leadership style leaves much to be desired.
She saw no purpose in taking part in elections whose results were manipulated to represent the interests of a few rather than the choices of millions of voters because the actions and inactions of corrupt political leaders pointed to a bleak future.
She decided to arm herself with her permanent voter card and take back her country, and the February 25 presidential election gave her the chance to do so. However, the sudden rise in political awareness among young people in the lead-up to the 2023 general elections gave her more confidence.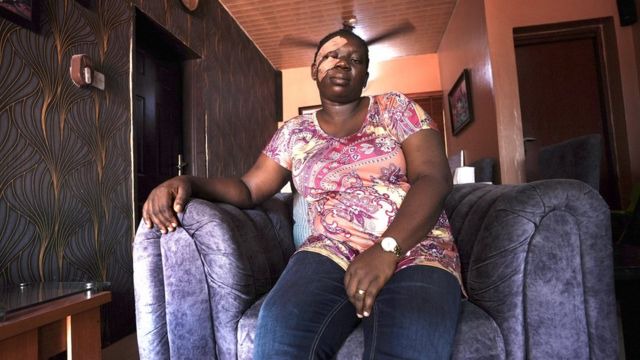 "I was overjoyed that D-day had arrived and, like everyone else, I had been anticipating casting my ballot. Voting had already started when I arrived at the polling place, so the first thing I did was to conduct the authentication, which I did. I jumped into the line, but it wasn't moving because old people, expectant women, and other priority customers were being served before me.
"After a while, let's say an hour, I came across a gathering of guys. I was initially distracted by my phone and failed to spot them, but a nearby person eventually alerted me to the odd faces. The Niger-Delta University alumnus said, "They were on the other side of the road and didn't approach us; they didn't say anything to us but were talking among themselves and they began walking down to the other end of the road, voting proceeded and the line was moving.
Efidi claimed that when some unknown people acting as voters caused mayhem at the voting place, what initially appeared to be a calm exercise quickly turned into a scenario from a horror film.
"At the end of an hour, I hardly noticed anything. However, all of a sudden, I felt a tremendous impact on my forehead and then I heard a gunshot. I thought I had been struck at that exact instant. I held my forehead because I could see blood dripping from it, and I shouted and begged for assistance as the blood just gushed out.
I ran into the building where our polling unit was located until a woman held me and used the handkerchief she had to put pressure on my face but that was unable to stop the bleeding. "My second eye was open and I could see that people were running away; every one that sighted me screamed and ran away. Yeah, it was that much, she said, her voice trembling.
Although she had never voted before, she told Sunday PUNCH that she had returned to the voting place to exercise her right to vote because she was determined to finish what she had begun when she had left her residence.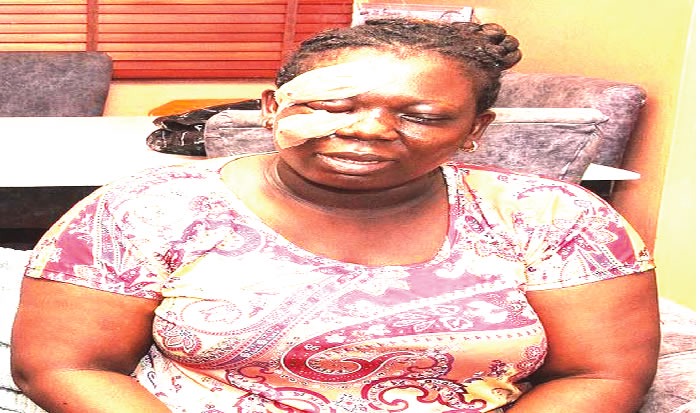 "I was then brought to the hospital to have the wounds treated. We had to pass the polling place on the way back to my home, and we saw that voting had resumed about two hours after the event.
"At that time, when I saw that, I felt that this was what I wanted to do to make my votes matter, and despite all my struggles, I had to cast my vote. I had to register to vote, receive my PVC, and go to the polls despite being so ill.
"My spouse advised me to submit my ballot and encouraged me to do so. I could only be satisfied by doing that, and when I did, I experienced that satisfaction, she continued.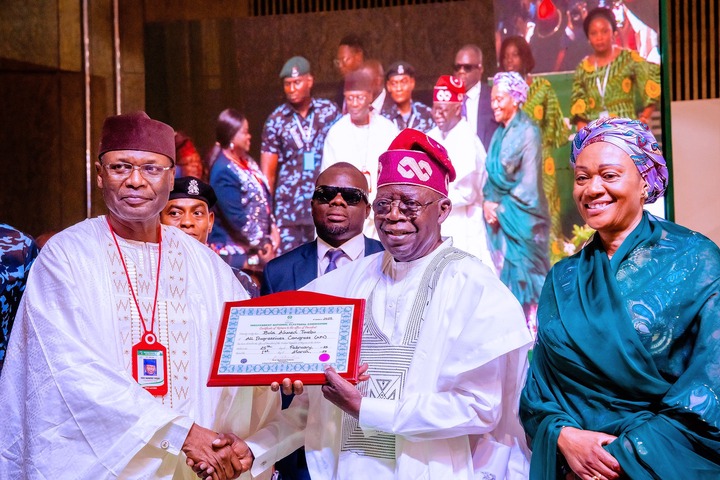 The Independent National Electoral Commission named Tinubu, a former governor of Lagos State, the victor of the election on March 1 after three days of bitter political conflict between the four main presidential contenders. Atiku and Obi later refused the INEC's decision, citing anomalies.
Efidi said she was fortunate to be living to share her tale despite the deep cuts on her eyelid and eyebrow. Those who were deemed the victors and losers in the Presidential and National Assembly Elections are getting ready for the legal fights that will come next. However, the assault traumatized her and her kids.
"My eyes were checked, and I was provided eye medicines to use, but my eyes were unharmed. But right now, it's still hidden and very distended. After the sutures have recovered, there may be scars from the incisions. I just ask that it won't be much, by God's mercy.
Since that day, I've struggled to get a good night's slumber (February 25). In addition to the discomfort, worry and trauma continue to exist. I become irritated if I just hear anything. That has also caused my blood pressure to rise. Both my children and my spouse were traumatized and restless. They were weeping and not just sobbing; they were crying as well. I need to teach them a different perspective about the election and everything related to casting a ballot.
"I would say it opened my eyes. It changed my perspective on what Nigerians are really like. Africans are amazing. There were so many who responded. We are responsible for looking out for our brothers, so some individuals who are unrelated to us will simply phone to ask for prayers for me or to check on me. I can beat my chest and declare that Nigerians are the finest in the world.
Efidi maintained that she had no regrets about renouncing her cozy house for the sake of her franchise.
"God saved my life, and I don't lament it because I know there's a purpose for it. Because if the enemy's preferred outcome had occurred, I wouldn't be present, and that would have been the sorrow. Additionally, I would have regretted not being able to vote later because the reason I ventured out would not have been fulfilled, she continued.
Sunday PUNCH was informed by the police on Friday that some suspects detained during the Lagos polls were being investigated to ascertain their involvement in the carnage seen in some areas of the state.
We already have individuals in detention, according to Benjamin Hundeyin, the public relations officer for the Lagos State Police. To determine whether the individuals in detention are guilty or not, we are conducting an investigation.
Malachy Ugwummadu, a human rights attorney, shared his viewpoint by stating that Efidi symbolized the current determination and awakened awareness of Nigerians to reclaim their nation.
"I was also present at the stakeholders' meeting with the (Lagos State) Commissioner of Police a few days ago, and we did push the idea that in addition to Section 145 of the Electoral Act 2020, which is a copy of the Electoral Act 2010, the Commissioner of Police has all the authority necessary to apprehend anyone who has used violence, including causing grievous bodily harm as this woman experienced. He must do more than just make arrests. We need to find a means to stop the politics of bloodshed and concentrate on the problems.
Similarly to this, Dr. Joe Okei-Odumakin, a human rights campaigner, stated that the prosecution of electoral criminals would help to sanitize the nation's election systems while condemning electoral violence.
Such a heinous deed is strongly denounced because elections are meant to be celebrations of democracy, not conflict.
"The police have pledged to guarantee the prosecution of everyone who violates the law through the Commissioner of Police, CP Idowu Owohunwa, at a crucial stakeholders' meeting conducted this week. This will undoubtedly discourage others.
Please share comment and like this story:
Content created and supplied by: Oluwascarlet (via Opera News )
Opera News is a free to use platform and the views and opinions expressed herein are solely those of the author and do not represent, reflect or express the views of Opera News. Any/all written content and images displayed are provided by the blogger/author, appear herein as submitted by the blogger/author and are unedited by Opera News. Opera News does not consent to nor does it condone the posting of any content that violates the rights (including the copyrights) of any third party, nor content that may malign, inter alia, any religion, ethnic group, organization, gender, company, or individual. Opera News furthermore does not condone the use of our platform for the purposes encouraging/endorsing hate speech, violation of human rights and/or utterances of a defamatory nature. If the content contained herein violates any of your rights, including those of copyright, and/or violates any the above mentioned factors, you are requested to immediately notify us using via the following email address operanews-external(at)opera.com and/or report the article using the available reporting functionality built into our Platform See More