Edo 2020: See What Ize Iyamu's Supporters Were Caught Doing That May Disqualify Him [VIDEO]
As the Edo governorship elections are drawing closer, it appears the candidates in the governorship elections are leaving no stone unturned in their bid to convince the electorates on whom to vote for.
Using both approved and unapproved ways, the different camps have gone further to meet, engage with their supporters within the state in a continued show of politicking.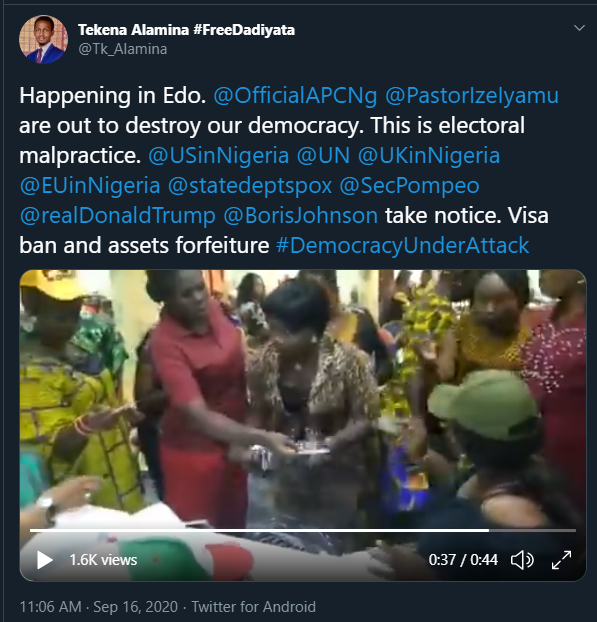 Amid these campaign measures, one that has been regarded as a gross abuse of the democratic process is vote-buying.
This means the act of giving out cash or gifts to get voted for in return.
In a video that has since gone viral, some women seen to be the supporters of APC candidate, Pastor Osagie Ize-Iyamu (POI) are seen trying to coordinate some women who had formed a queue to get their own share of the election gifts.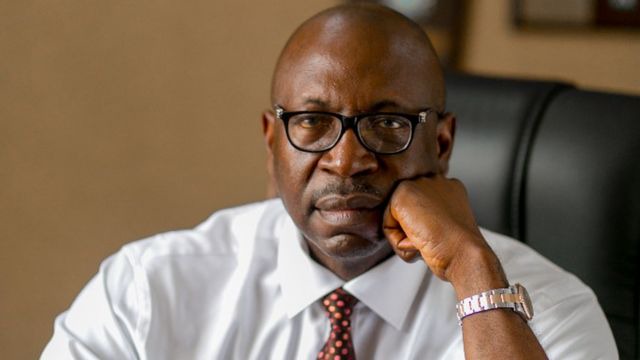 The women coordinators, seen with the POI boldly written on their face caps, were seen controlling and doling out gift items to the other women with the PVCs who were seen trying to show their cards before getting gift items like wrappers and other things.
This action is capable of disqualifying Ize Iyamu as INEC has continually warned against such actions during elections.
Recall Edo state has continually been in the news because of this election.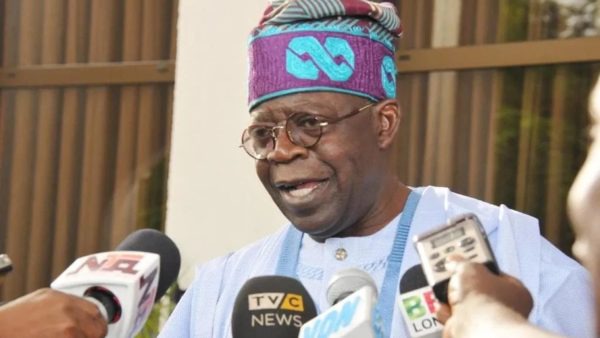 Just yesterday, the national leader of the party, Asiwaju Tinubu, was seen on video, calling Edo people to reject the incumbent governor who is flying the PDP flag and vote Ize Iyanu of the APC instead.
There have been calls from different quarters for the national leader, Tinubu, to allow Edo people to chose who they want.
With the signing of the peace pact and with the words of admonition from the Oba, this is hoping Edo state gets it right this time without violence.
Source: MirabelJackson (via Opera News )