FFK sends strong message to Pelosi after she sealed Trump's 2nd Impeachment, see what He said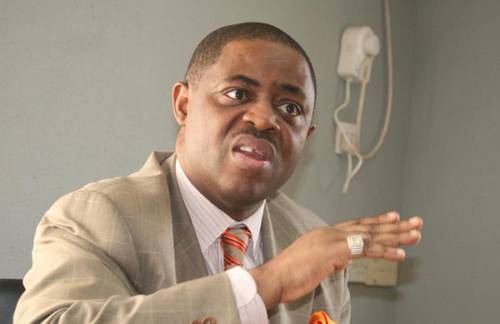 The Nigerian Lawyer, Femi Fani-Fakoyde has took to his Twitter handle to send a strong message to The Head of US Representative, Pelosi for her unrelenting actions in ensuring a second heroic impeachment of Current US President, Donald Trump.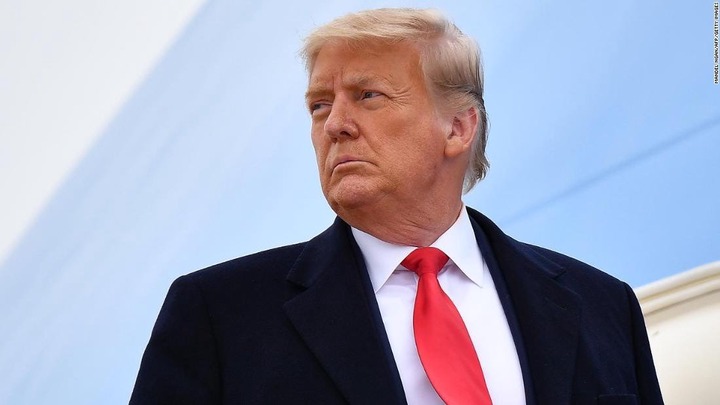 Recall that, due to the insurrection and incitement of violence that Trump was said to have constituted using His Social Media, he was suspended permanently from all Social Media platforms and has also faced a second time impeachment by the US House of Representatives headed by Nancy Pelosi.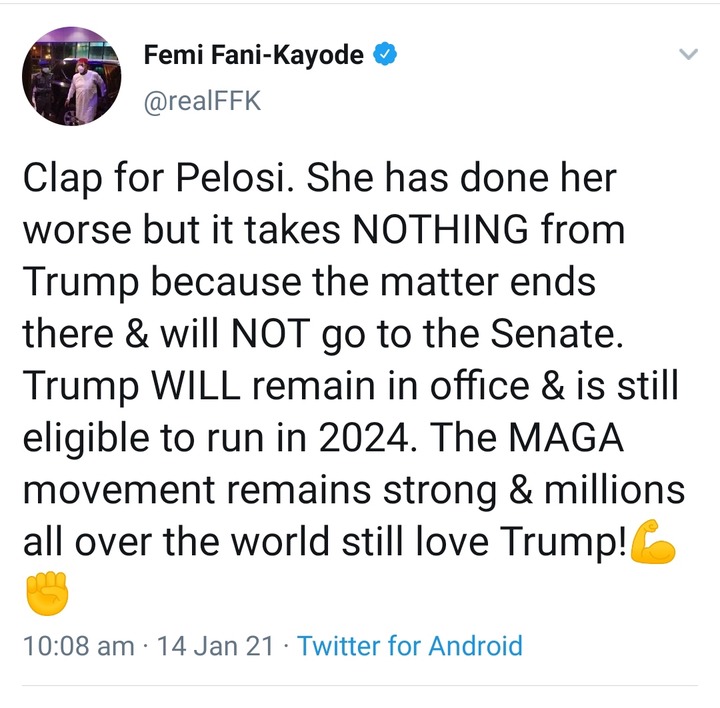 While reacting to this, Femi Fani-Fakoyde in a tweet said;
"Clap for Pelosi. She has done her worse but it takes NOTHING from Trump because the matter ends there & will NOT go to the Senate. Trump WILL remain in office till Jan. 20th & is still eligible to run in 2024. The MAGA movement remains strong & millions still love Trump!"💪✊👊🙏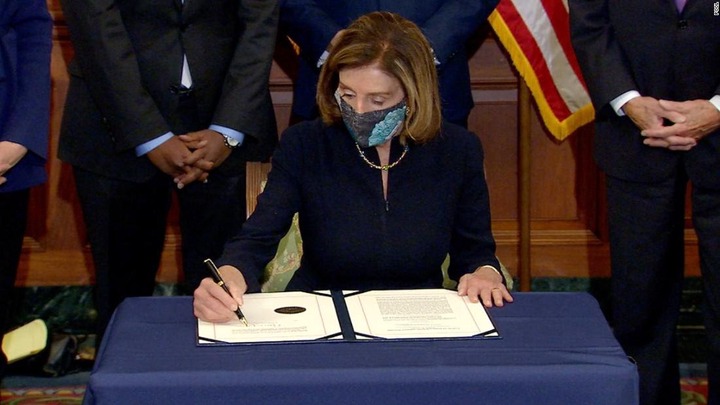 Nancy Pelosi signing Donald Trump's Impeachment Document
See some of the reactions to this tweet about;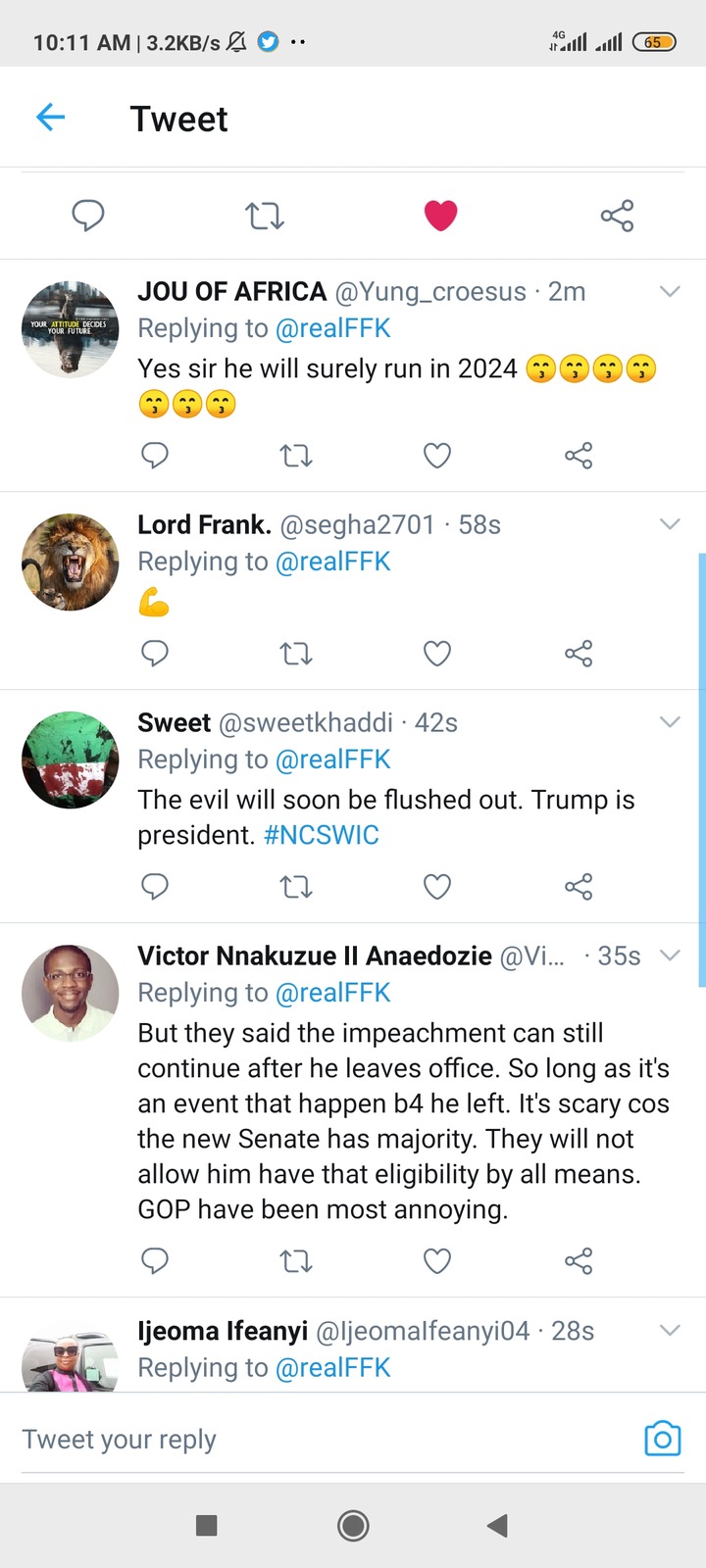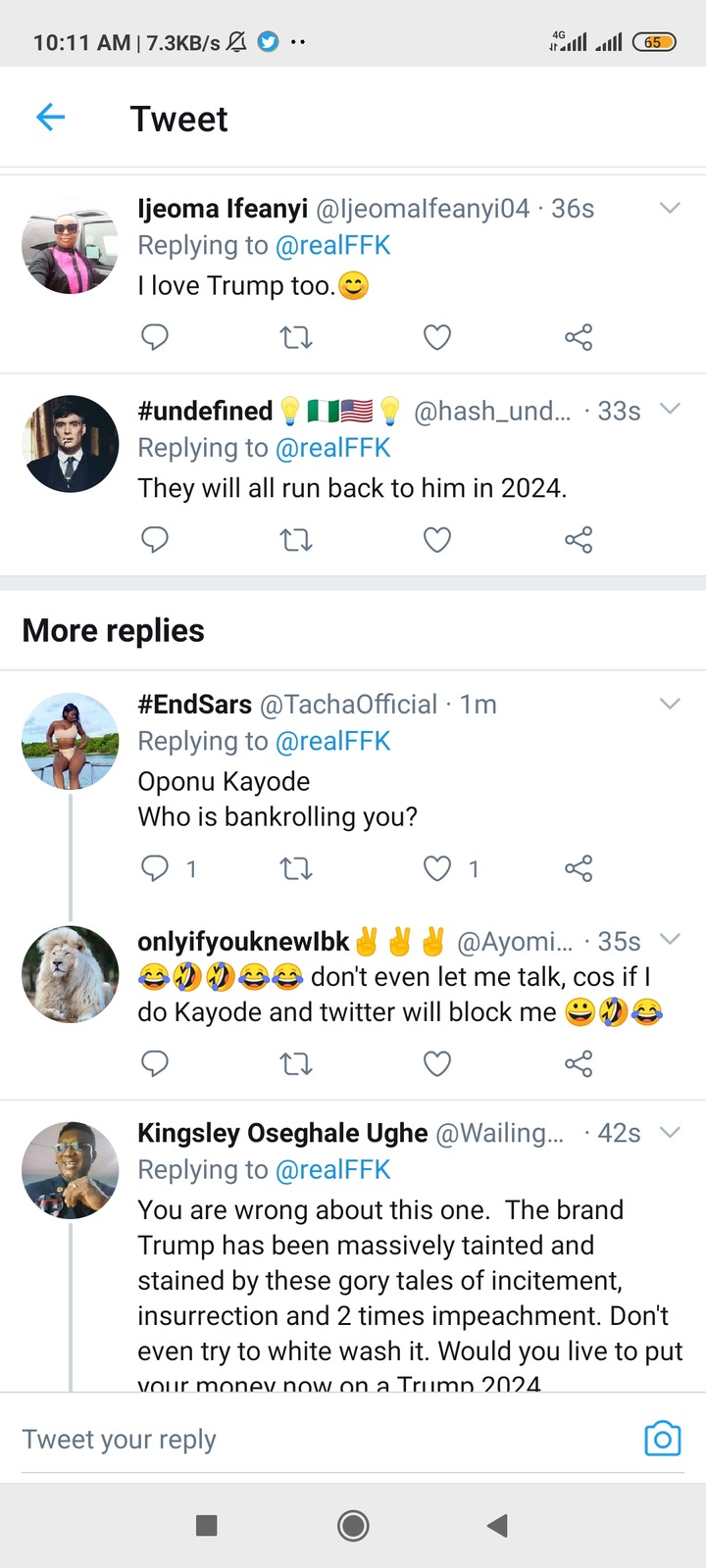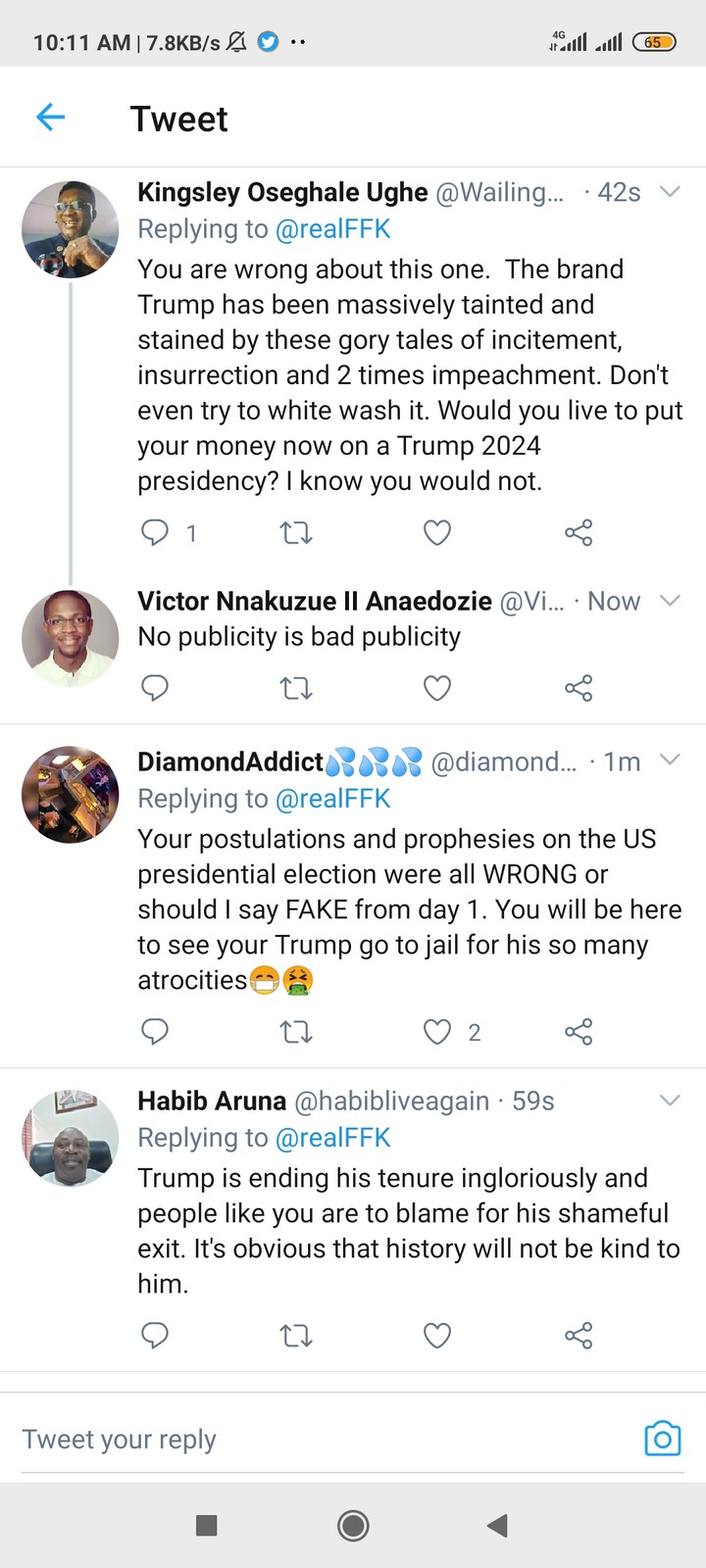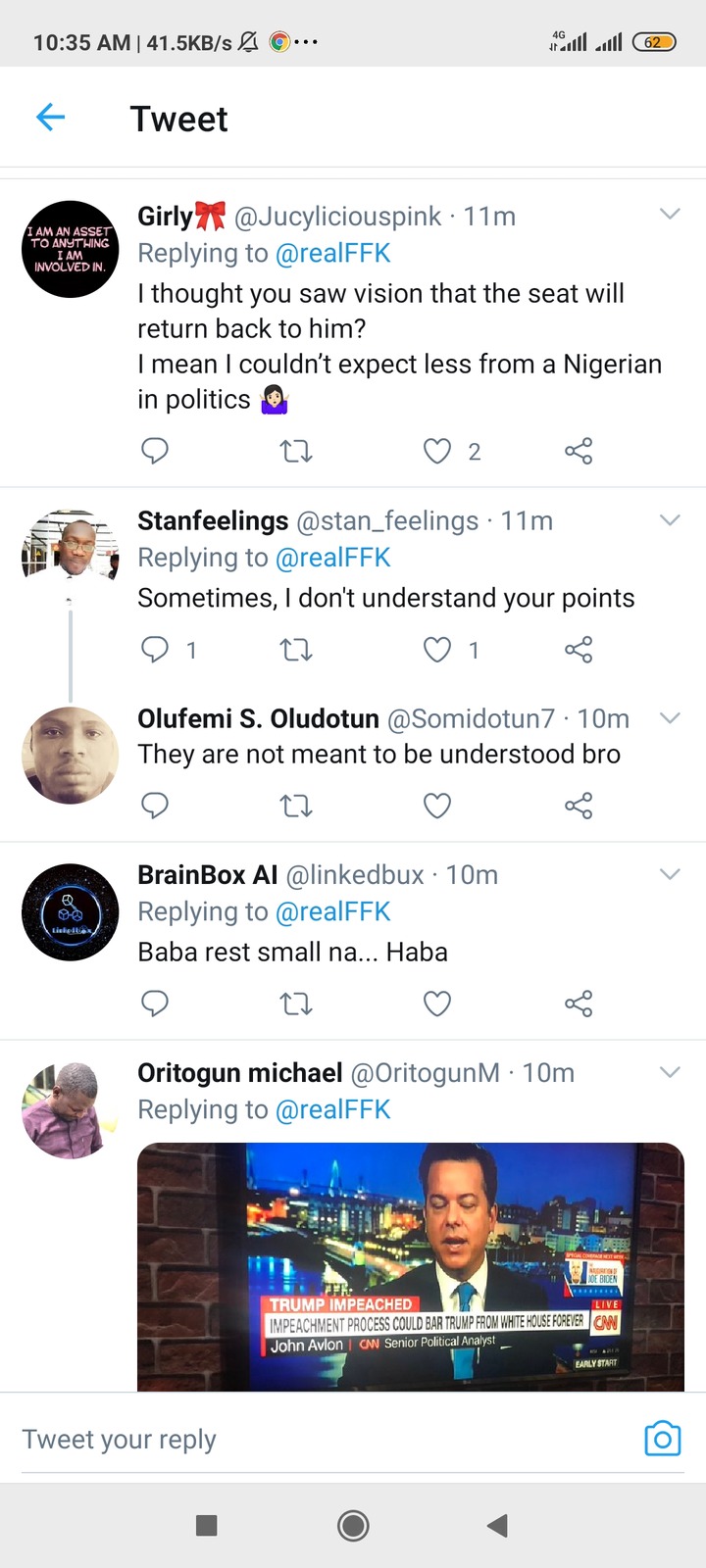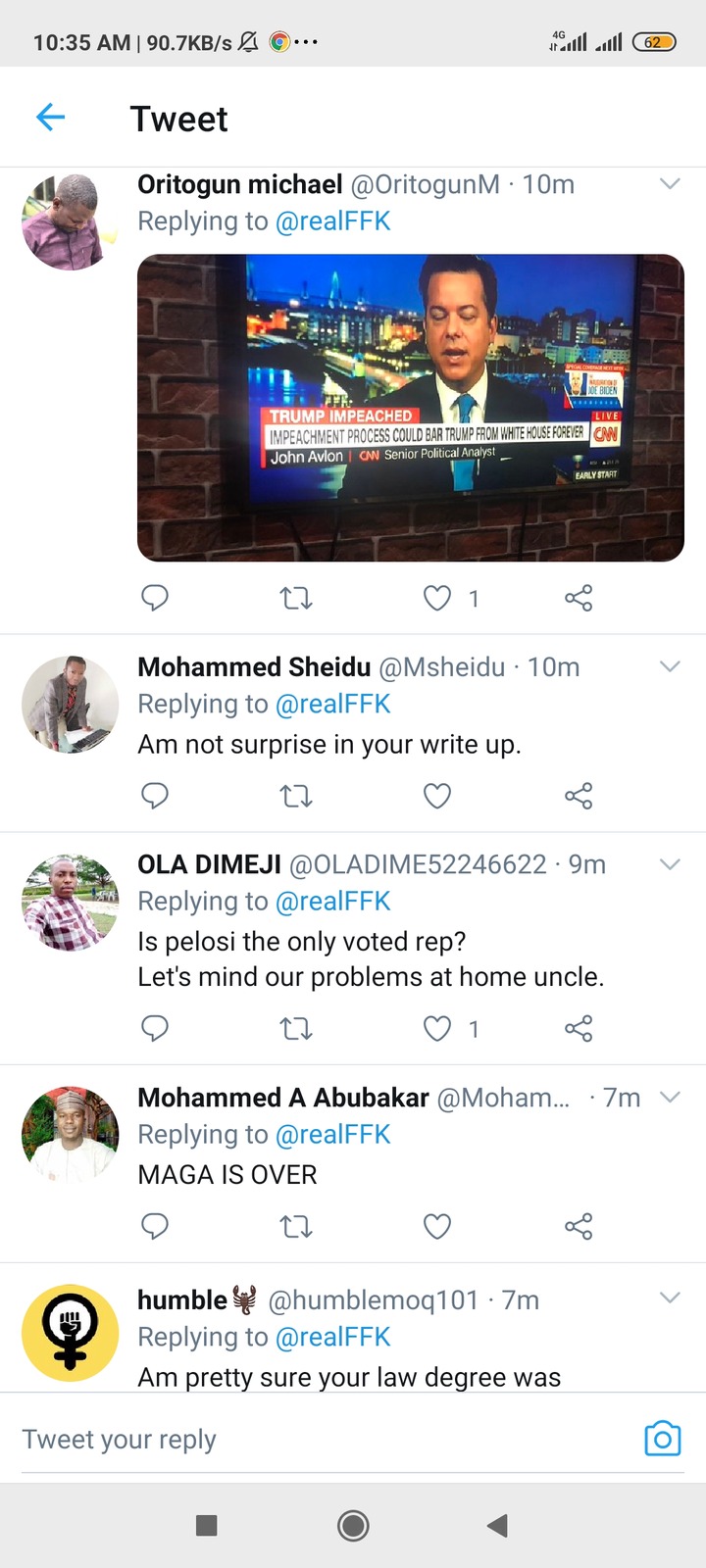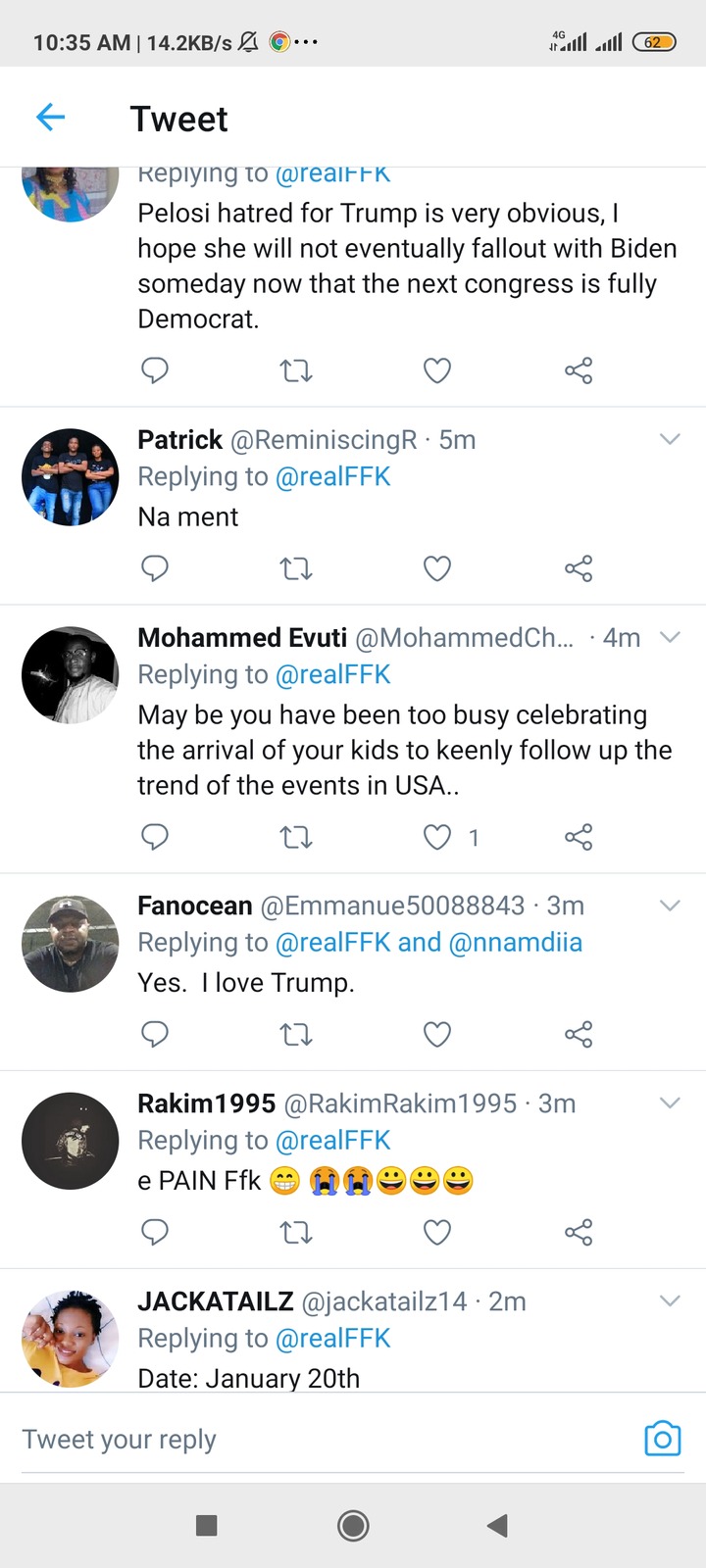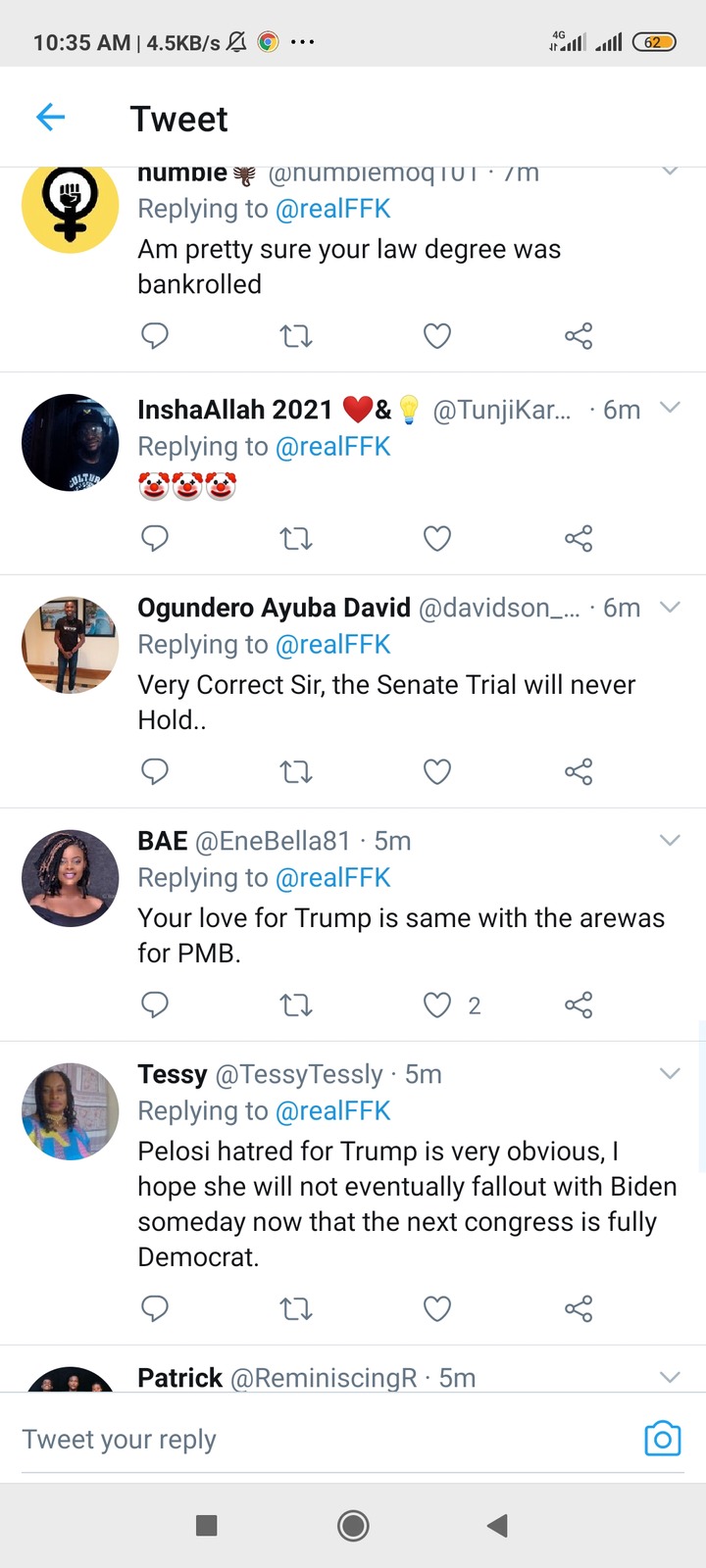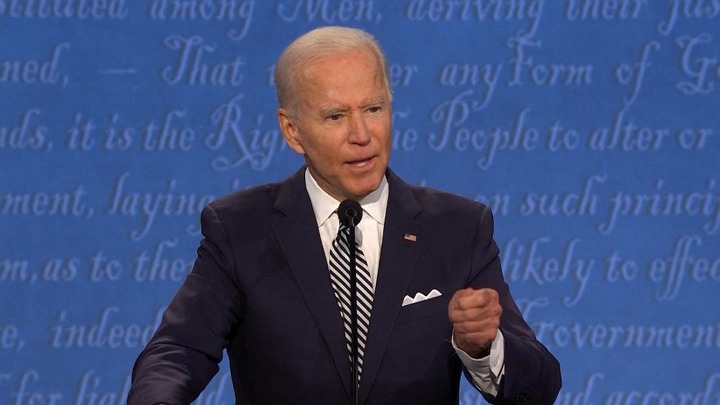 Joe Biden however will have to deal with darkness left by Donald Trump's tension during his early days as he ascend power on the 20th of January, 2021.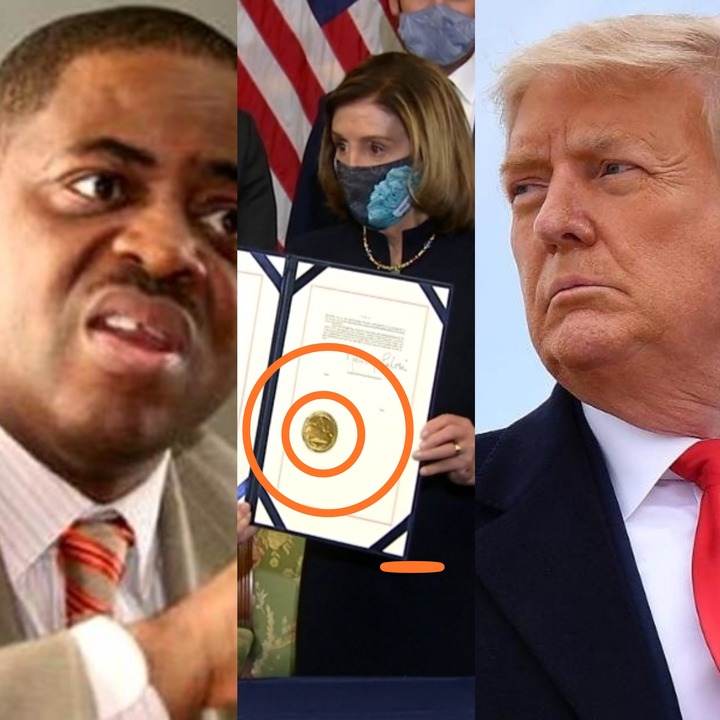 Femi Fani-Fakoyde sends strong message to Nancy Pelosi after She sealed 2nd impeachment of Donald Trump.
What do you feel about this?
Please don't forget to share and also comment.
Content created and supplied by: BeepMedia (via Opera News )