The National Youth Service Corps (NYSC) is a set of program that involve Nigerian Graduates in nation building and development of the country, the program was set by Nigerian Government. Since 1973 universties Graduate and polytechnic have been required to take part in the program, National. Youth Service Corps For One Year.
Different student from different part of Nigeria will be post to individual state to perform there duties and the Goverment will pay alliwance every month for one years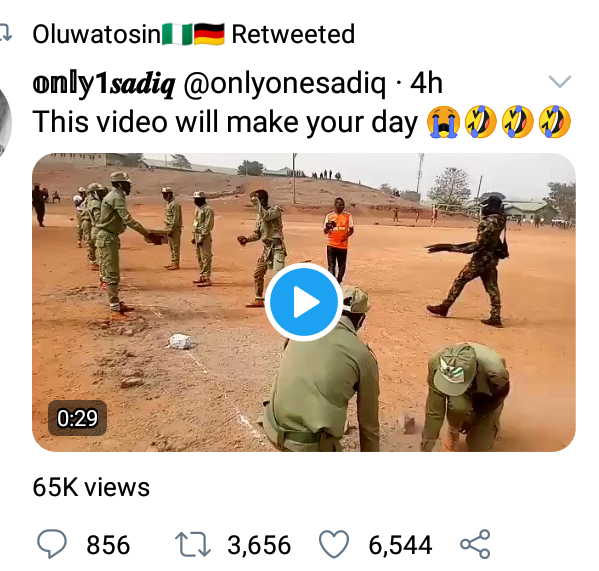 In a video that was posted online where NYSC member where performing there duties monitored by Army, some set of the members of the NYSC lined up, each member facing the other, one of them holds a Block and the other with full force breaks it with is bare hands.
A strong Corps Member surprise the audience by breaking the block with his head, many people on social media has been reacting to this great surprise.
See photos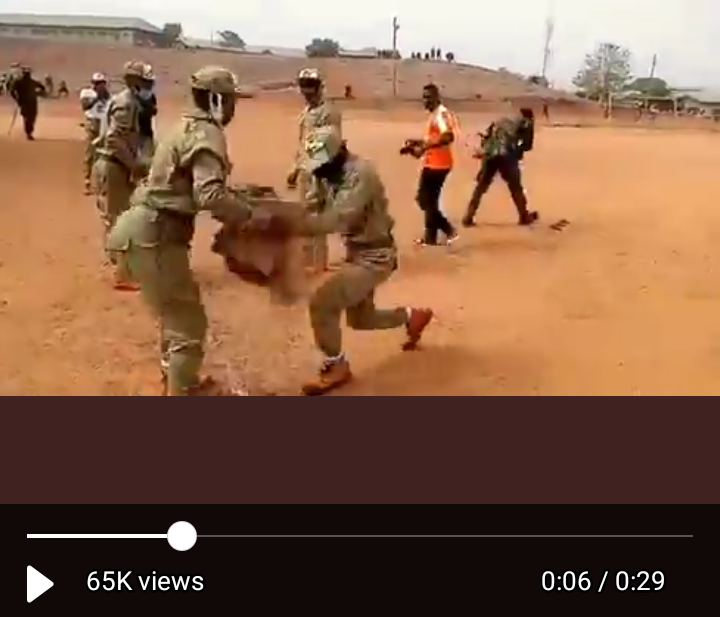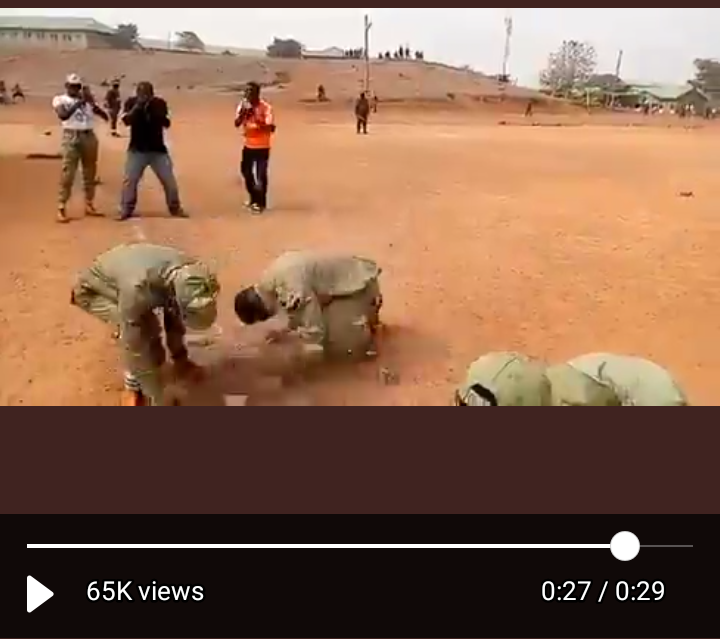 People Reaction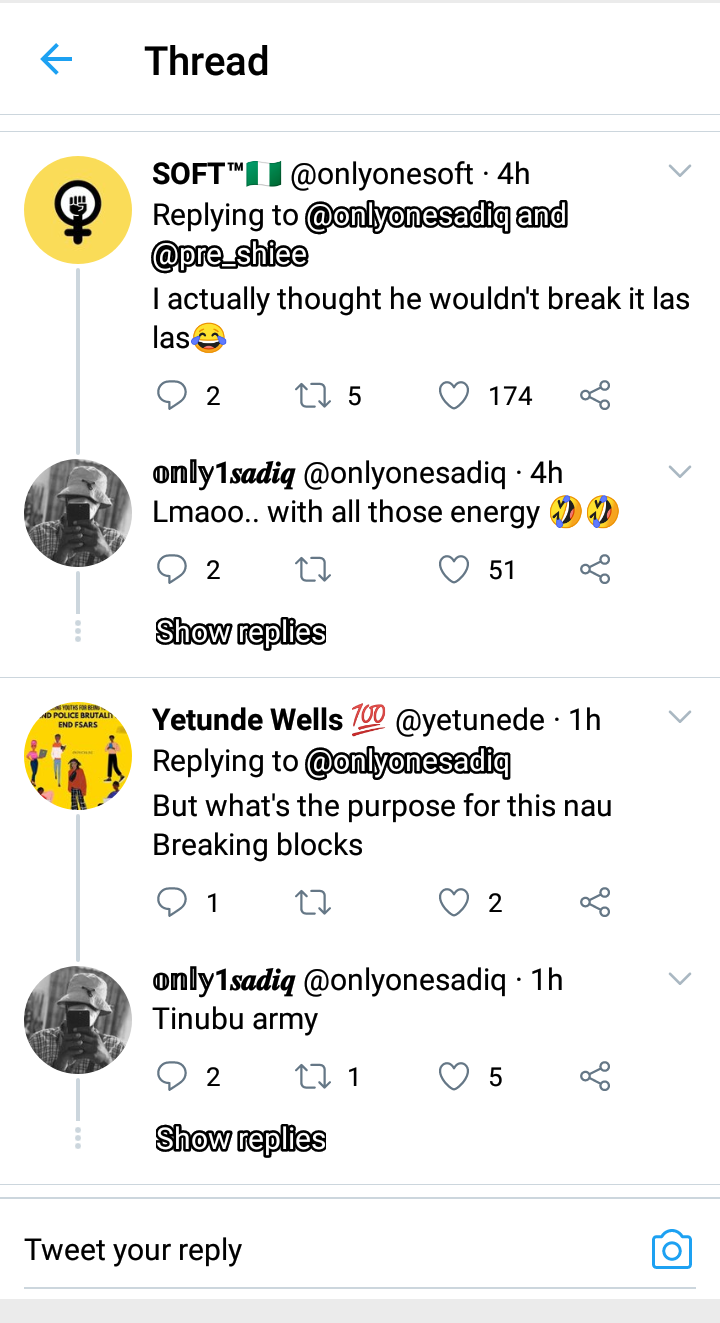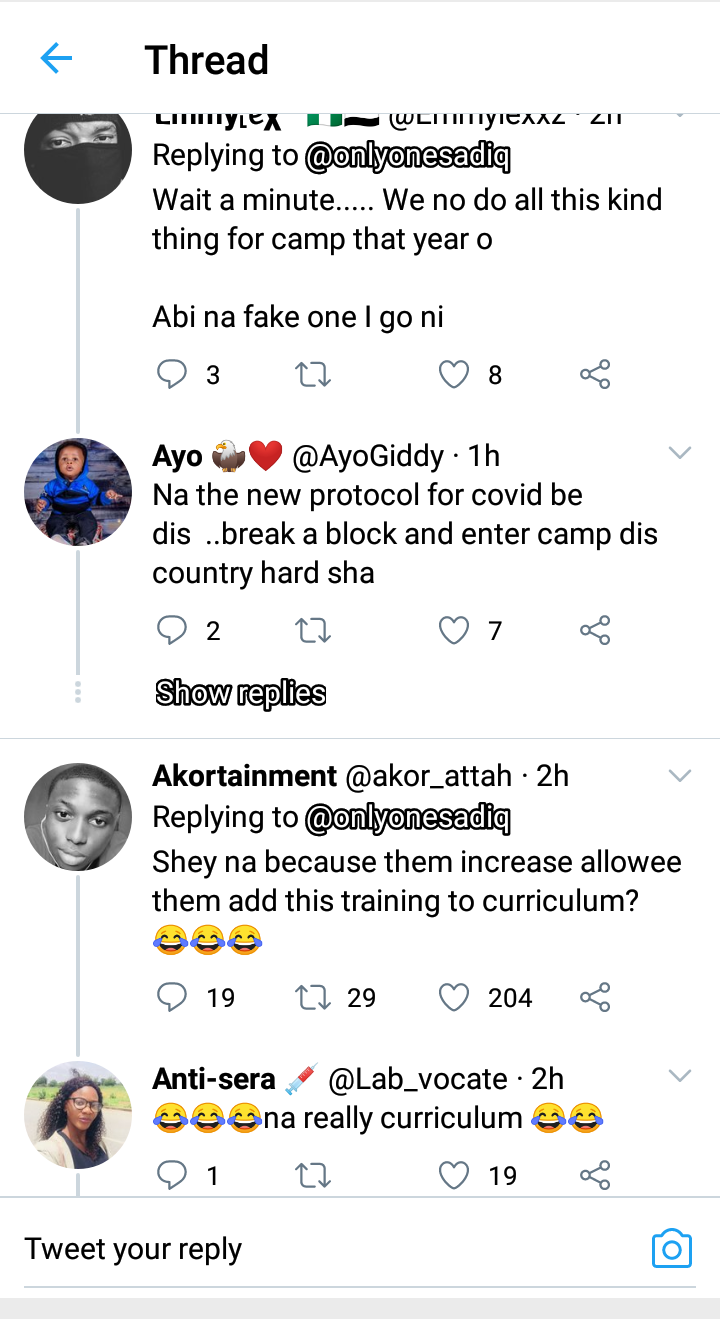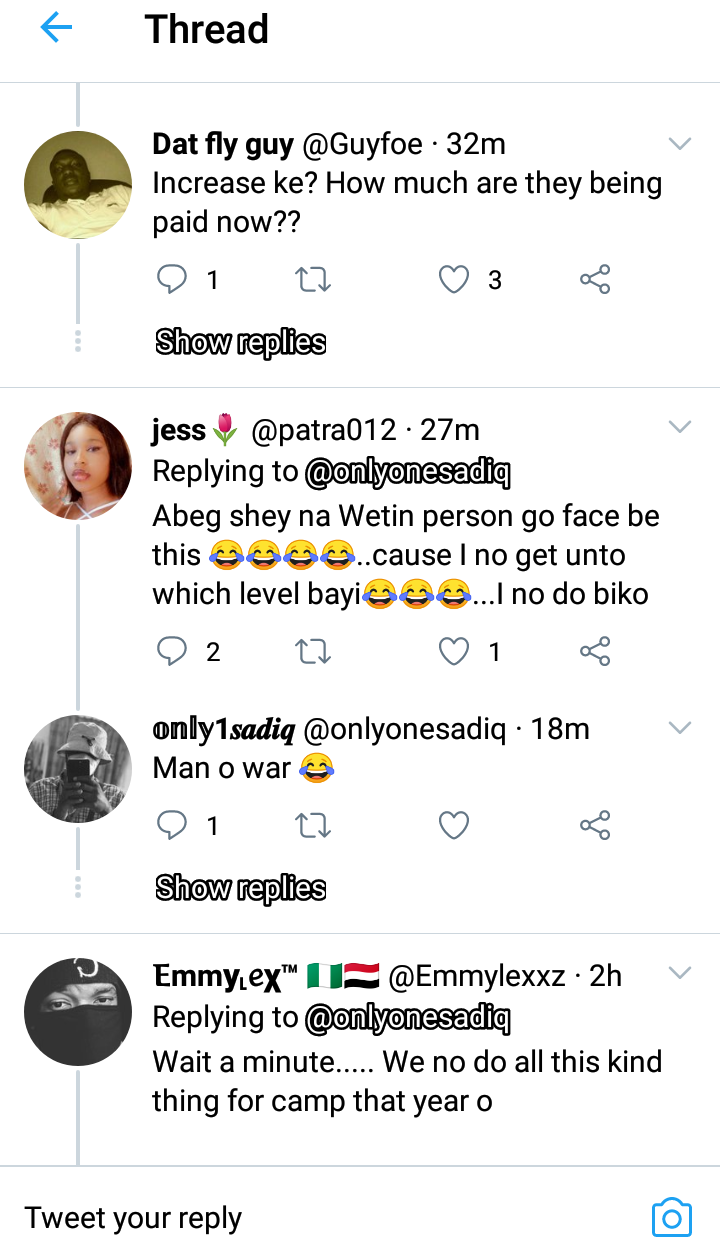 Content created and supplied by: Crownprincess7072 (via Opera News )