Nigeria as a nation state, with over 20 years of democratic experience has had at the helm of its affairs certain individuals and personalities whose actions and inactions have translated into good fortunes or otherwise for the mass majority of the Nigerian citizenry. 
The effect of their rule or leadership style which is often a reflection of the quality of choices and decisions made and taken in trust for the Nigerian people Is always subjected to series of enmasse commendations, critical analysis and constructive criticisms of concerned citizens from all walks of life and across various ethnic, political and religious divides. As a result of such a development, one can logically make an informed appraisal of an individual who at one point in time in the nation's history mustered enough courage to defy the tyranny of the precedents and set the nation on the path of prosperity.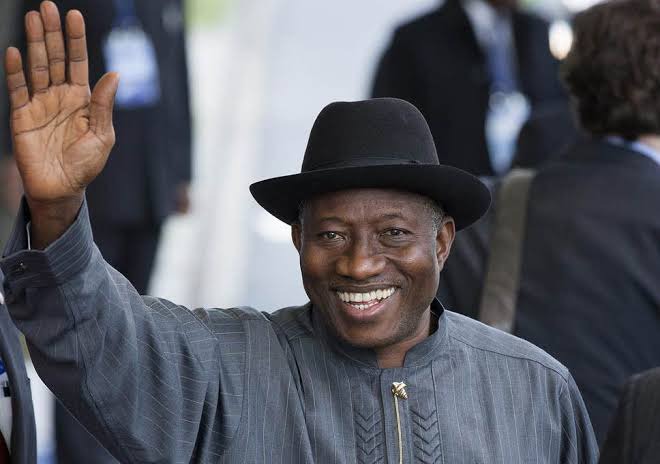 After much fact finding and cursory inquiries, I am convinced ipso facto (by the fact itself) that Dr. Goodluck Ebele Jonathan (GCFR) is the best President/Commander-in-Chief Nigeria ever had. To further buttress this firm position and opinion of mine, I am obliged to discuss, up to a point of conviction the antecendents of the Otuoke-born politician whose ascendancy into the corridors of power is often described by many as a divine arrangement. This bold attempt to credit the leadership of Goodluck Jonathan (who was President from 2010-2015 ) would be x-rayed from the positions of the strength of his character, the dynamics of his capacity and the professional conduct imbibed in the discharge of his duties as Head of State, which is a testimony of his competence. 
JONATHAN'S STRENGTH OF CHARACTER
As the saying goes "Nearly all men can stand adversity, but if you want to test a man's character, give him power", the aura of President Jonathan is one that radiates a character that is exemplary and impeccable. Though melancholic in terms of temperament, Jonathan was resolute with his resolve to serve the Nigerian people by putting their aspirations up, first and above his ambitions. He showed such determination very evidently at certain periods where pressure from both local and international interest groups were mounting on him to play the power game. One event would readily come to mind which endeared him to many Nigerians and democratic institutions across the world. 
In what was described as a heart lifting and democracy strengthening for a nation state like Nigeria, Ebele Jonathan willingly decided to concede his defeat to Muhammadu Buhari in 2015 and congratulated him in advance, before the election results were announced. This move was widely commended as a giant step that helped to avert violence, mass killings and untold hardship in the land. Jonathan had earlier said in the build up to the elections, "let the country survive, let democracy survive, my ambition is not worth the blood of any Nigerian". This event rubbished the narratives of a lot of prophets of doom who had expected that an incumbent President can never surrender power in such manner, as it had never happened before. As an extension of nationalist character, Jonathan relatively did not interefere with electoral and judicial matters. Each agency of government carried out its constitutional duty without executive prejudice.
Under the Jonathan-led administration, there was liberalization of the press and freedom of speech was guaranteed. Though heavily criticized and called 'clueless', Jonathan promoted and practiced true democracy by creating an enabling environment where people from diverse backgrounds, with divergent views and opinions can be accommodated. It was under his government that the APC got registered by INEC as a mega opposition party big enough to challenge the PDP at both state and national levels. Under his watch, there was conduct of free and fair elections in the country. The 2011 general elections, though not without its own flaws was adjudged to be the most credible election of its magnitude that has ever been conducted in the country. Unlike other administrations, Jonathan gave a free hand to the country's electoral umpire, INEC to perform its statutory duties. Throughout his tenure in office as President, there was a constant barrage of reservations (towards his administration) mostly through a well conducted media orchestra, but a significant portion of that has turned to applause after he retired immediately to private citizenship in the calm of Otuoke. Goodluck Jonathan was peace loving, meek and generous to a fault. His character was often misjudged as lack of political will. 
However, his penchant for democratic ethos as one of the character ingredients of a leader remains unparalleled till date.
JONATHAN'S DYNAMIC CAPACITY: AGENDA OF REFORMS, POLICY DEVELOPMENT, AND NATIONAL INTEGRATION.
Jonathan's capacity as Nigeria's Head of State can be directly linked to his character and persona. Clearly he believed that expedite actions must be taken to build the nation, raise the Nigerian economy to continental reckoning and provide critical infrastructure to boost productivity and make it easy for citizens and foreigners to do business. Jonathan, in 2011, launched the Youth Enterprise with Innovation in Nigeria (YOUWIN) initiative. This was his administration's job creation centre piece. On March 29 of the same year, the UK government in London described Nigeria as the fourth fastest growing economy in the world. He also launched the Public Works Women and Youth Empowerment Programme, an intervention programme designed to employ 370,000 youths in the year 2012 with 30% of those jobs being reserved for women.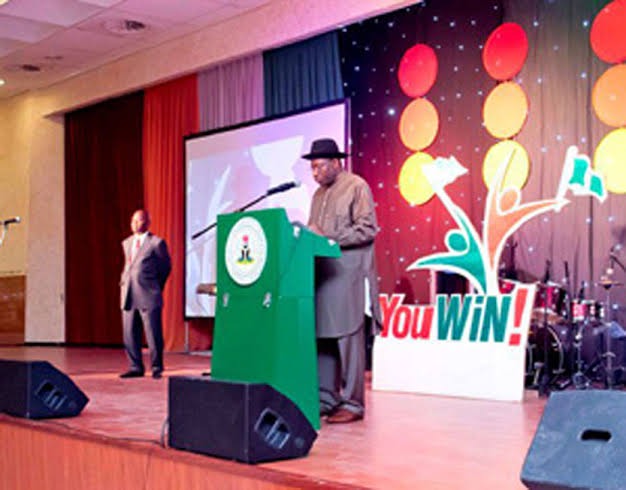 The Jonathan administration ensured that Nigeria was opened up to the global business community. Nigeria became fully integrated into the international e-commerce community with an opportunity for Nigerians to trade and pay for goods and services from anywhere in the world. As a result, Nigeria became the number one destination for foreign direct investment in Africa. The Jonathan government is to be credited for delivering over 25000 kilometers of motorable federal roads and resuscitating the railway networks after about 30 years of hiatus. Under Jonathan, Nigeria controlled the Ebola outbreak to the admiration of the whole world. Nigeria became Guinea-worm free and also eradicated Polio, with United States billionaire and renowned philanthropist Bill Gates, praising Nigeria's successes against polio as one of the greatest world acheivements of 2014. Nine (9) federal universities were established across the country in states which previously had no federal degree awarding institutions. 
Also, Jonathan introduced the Almajiri system of education in the academically disadvantaged Northern parts of the country. Jonathan's capacity and forward thinking also found expression on May Workers' Day of 2010 where he, through the then Minister of Labour Chief Chukwuemeka Wogu announced a new minimum wage package for Nigerian workers after due consultations with the National Committee on Parameters for Wages. The new minimum wage act was signed into law on 16 March 2011, increasing the pay package from N7,500 to N18,000 obtainable till date. Jonathan's capacity was far fetched, progressive in direction. His programmes and policies had the best of intentions for Nigerians.
HIS COMPETENCE, A PRODUCT OF MANY YEARS IN PUBLIC SERVICE
Goodluck Jonathan ventured into the political terrain for the first time in 1999 where he was elected as Deputy Governor of Bayelsa State, on the ticket of the People's Democratic Party (PDP). Ever since then, Dr. Jonathan continued to rise to the pinnacle of his political career under controversial circumstances. The odds were in his favor. 
In all of these years, Jonathan believed that he has always borne a heavy burden to make some difference in the lives of so many people, to help them as much as he could. This drive was a testimony of competence in his meritorious service to the Nigerian people as President. Jonathan's cabinet oozed of technocrats and experts in their field of endeavors. Their policy drives were in tandem with his transformation agenda for the nation's growth, prosperity and peaceful coexistence. 
Under Jonathan, women in politics were given more prominent roles to pilot the economy of the state. Dr. Ngozi Okonjo-Iweala and Diezani Allison-Madueke, as Minister(s) of Finance/Coordinating Minister of the Economy and Petroleum readily comes to mind. 
The Jonathan administration introduced the Treasury Single Account (TSA) financial policy to consolidate all inflows from all agencies of government into a single account at the Central Bank of Nigeria. The introduction of the TSA policy was vital to reducing the proliferation of bank accounts operated by ministeries, departments and agencies (MDA's) towards promoting financial accountability among governmental organs. This policy would later be implemented by his predecessor. Nigeria's electricity output rose astronomically. Agricultural reforms were enacted with the acumen of Dr Akinwumi Adesina the then Minister of Agriculture (now President, African Development Bank). Prices of food items stabilized. Innoson Vehicle Manufacturing company (IVM), Nigeria's flagship indigenous automobile maker began the sales of made-in-Nigeria cars and SUVs in August 2014. Jonathan was an advocate of developing strong institutions, a step towards engendering the culture of competence. He made quite a number of indelible marks as Head of State.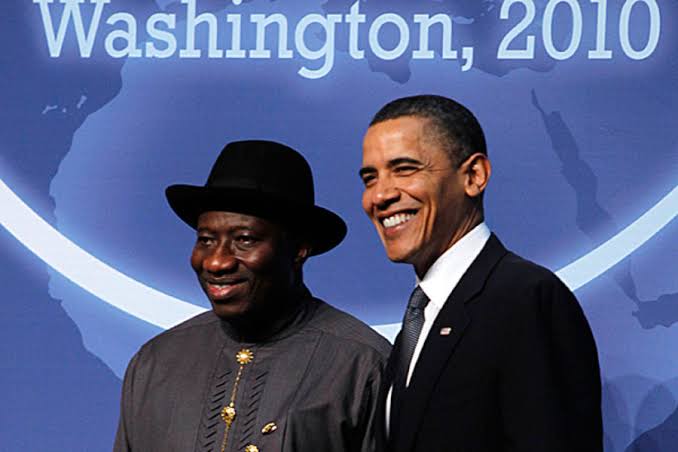 In conclusion, the vision and programmes of President Jonathan were largely misconstrued by opposition interests. He still found a way to relate, and create a Nigerian nation for all. We will forever be in gratitude to this man who has helped to strengthen our democracy, and has played progressive roles targeted to transforming the country. 
You probably might argue that he's not the best but I'ld rather believe that he was better than all who sat in that same seat.
Content created and supplied by: BlackGirlLagos (via Opera News )
Opera News is a free to use platform and the views and opinions expressed herein are solely those of the author and do not represent, reflect or express the views of Opera News. Any/all written content and images displayed are provided by the blogger/author, appear herein as submitted by the blogger/author and are unedited by Opera News. Opera News does not consent to nor does it condone the posting of any content that violates the rights (including the copyrights) of any third party, nor content that may malign, inter alia, any religion, ethnic group, organization, gender, company, or individual. Opera News furthermore does not condone the use of our platform for the purposes encouraging/endorsing hate speech, violation of human rights and/or utterances of a defamatory nature. If the content contained herein violates any of your rights, including those of copyright, and/or violates any the above mentioned factors, you are requested to immediately notify us using via the following email address operanews-external(at)opera.com and/or report the article using the available reporting functionality built into our Platform See More