A popular Islamic clergy, Sheikh Abubakar Gumi held a meeting with bandit leaders in Zamfara yesterday to understand and address insecurity in the state.
The Bandits who were mostly dressed in Military camouflages with Guns and RPGs held the meeting and went back to their respective hideouts without military interceptions.
It implies that some government and prominent citizens know their contacts and therefore know their location(s).
See the pictures: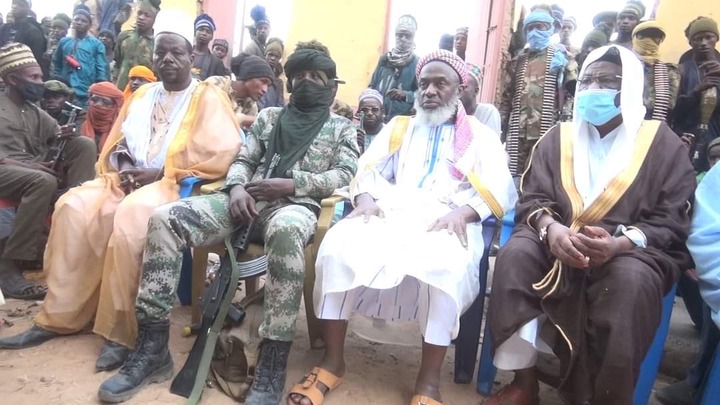 Pic: Sheikh Gumi in center.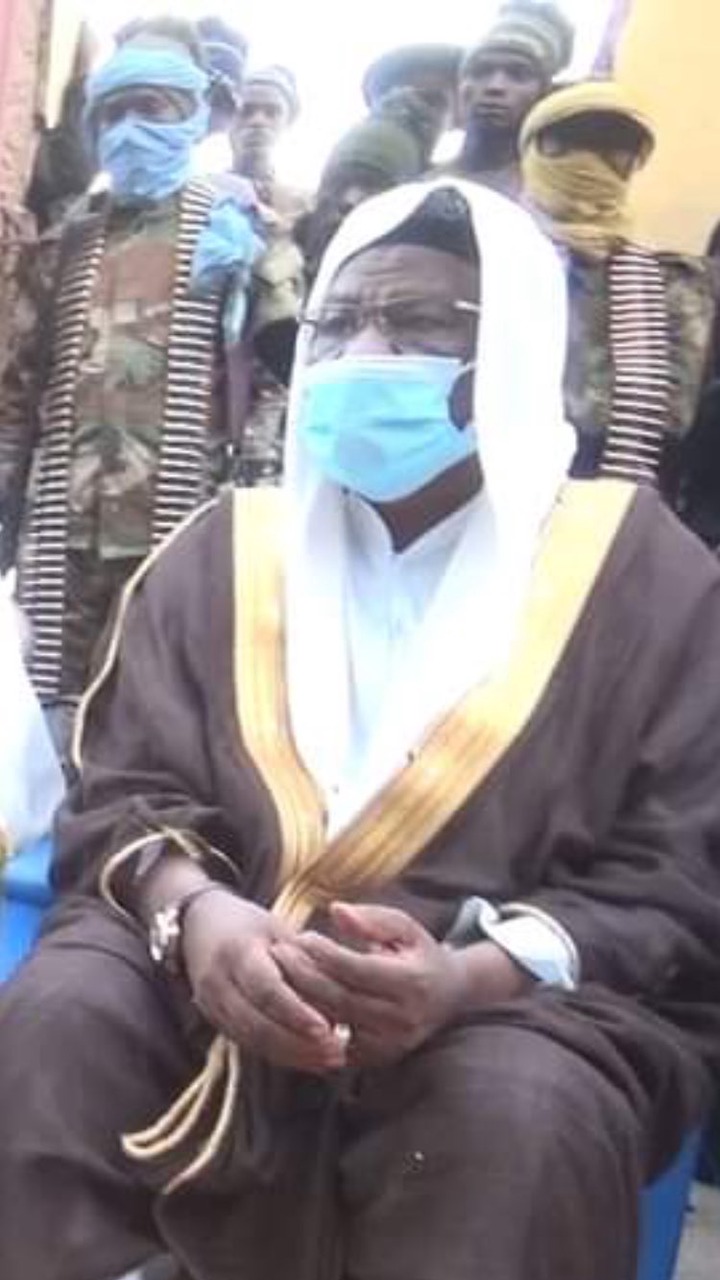 Pic: One of the bandits.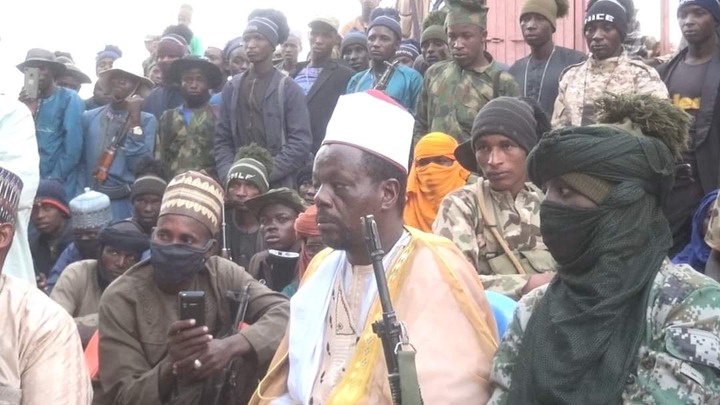 Pic: Another leader.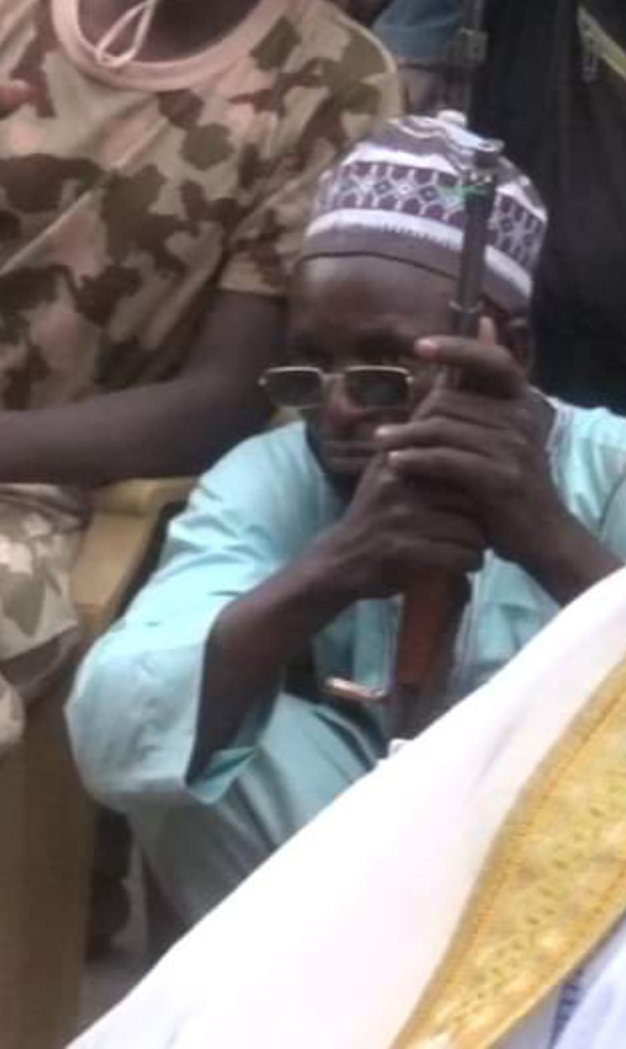 Pic: The bandits were armed from a to z.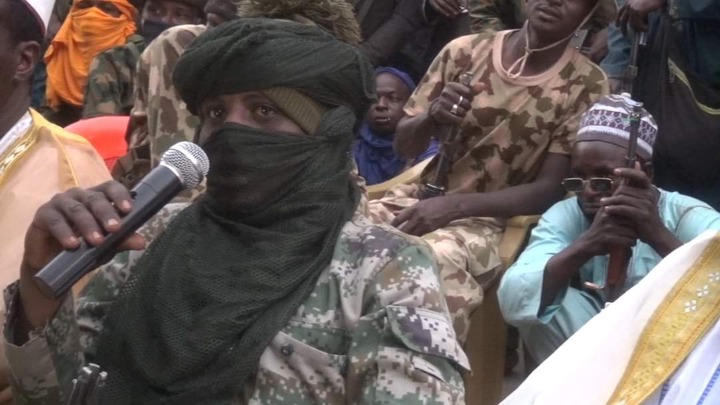 Pic: A leader of the bandits reacting to Gumi's address.
Following the development Nigerians in the social media said that " No News headline should ever be "Unknown Bandits or Unknown Gunmen" attacked a village because the Government know those killing innocent villagers in Nigeria."
 We now have parts of Nigeria looking like Afghanistan, where the bandits walk freely, have access to high end ammunitions and can dialogue with government on crimes they have.
While we wait for the outcome of the meeting, the question on the lips of most Nigerian's is:
" If the bandits are known with their location, why is it difficult for the Nigeria government to tackle them ?"
Content created and supplied by: IPoliticus (via Opera News )