By Amb Aliu Olalekan A.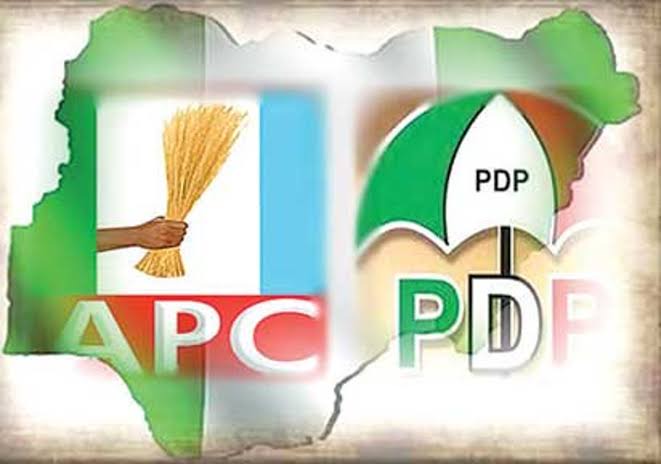 Nigeria is an ethnographically diverse nation with about 400 tribes. These include lots of different minor tribes overwhelmingly seen in each states of the federation, but the largest and most famous ones are Igbo, Yoruba, and Hausa. All of them have their own customs, culture and beliefs. Sometimes, these tribes can misunderstand each other because of their different worldviews, and this is one of the biggest social problems in Nigeria nowadays. Tribalism is a serious threat to any country. Unfortunately, Nigeria is not entirely free from this issue either. Tribalism is seen as the state when people are organized by tribes and their lifestyles. The tribe means either the clan or extended kin group which shares a common ancestral lineage. The problem of tribalism is that people of different tribes are separated from each other. The tribe members usually identify with their tribe very strongly and they feel truly connected only with people of their own beliefs while sometimes see people from other tribe as perceived enemy or threat to them. They often have set stereotypes about the other tribes, which prevent them from broadening their mind, learning more about different cultures and befriending people who do not belong to their own tribe.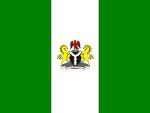 A tribalist is a person who boasts about the merits and good qualities of the tribe, but refuses to recognize its bad qualities and faults, sometimes even trying to hide them; shows favoritism towards people of their tribe and is picky when it comes to people who do not belong to their tribe; gives all the privileges to the native tribe's people, but tries to exempt them from any obligations and duties when it comes to humiliating and dangerous missions; firmly believes that people from the other tribes are not worthy of help, sticks to the stereotypes against them and prefers marriage only between the members of a native tribe, as opposed to the inter-tribal marriages.
In Nigeria today, tribalism has been elevated to dominate national discourse, controls people's dispositions and determines what they oppose or support. It is promoted by the political elites, embraced by the young and the old, passed from generation to generation, and even has base in the constitution. This explains the assumption that conflicts in Nigeria is motivated by ethnic competition. Nigerians must ask, 'How did we get here, what and who are responsible'? Why are other countries (India, Indonesia, Brazil, United States, Switzerland, Belgium, China, etc.) which are as diverse as Nigeria not half as obsessed with their diversity? The ethnic diversity of Nigeria has more or less been a threat rather than a source of national pride and development as countries above have experienced. Why? Rather than taking responsibility for our misfortunes and define the right sustainable path to follow, we often shift the entire blames of our tribal issues to the British government that colonized us as if it is the same British leaders that have been governing us since we gained independence. 
Sadly, the foundation of Nigeria's party politics was tribally-oriented as portrayed in the First until Fourth Republics. For example, shortly after independence, the political scene of the First Republic transmitted a pure picture of Nigeria's ethno-religious division; the Action Group (AG) was dominant only in the Western region (mainly Yoruba-speaking group) and headed by Chief Obafemi Awolowo; the National Council of Nigerian Citizen (NCNC), formerly National Council of Nigeria and Cameroons) allied with the Igbos tribe and was dominant only in the Eastern Nigeria, while the Northern People's Congress (NPC) was formed by the Jammaa Arewa-Hausa/Fulani ethnic group and dominated only in Northern Nigeria.
In recent times, political parties were formed along tribal or ethnic cum religious lines. Take for instance, the APGA (of late Ojukwu) that has the Biafran or Igbo face and has since formation produced only Igbo elected officers (even though the founder wanted it to be a national party), the UPN (of late Awolowo) that metamorphosed into AD, AC, ACN and recently, with conglomerates of ANPP, CPC and some part of APGA, formed APC has not been adequately rooted in the South-East and South-South regions. The All Progressives Congress (APC) appears to have a balanced regional or zonal representation in its formation process. As a result of the tribal-religious generic problem that we are facing in the country, some people have tagged APC a 'Muslim' party and PDP, Christian party. Even though indication shows that some Christian leaders have been seen romancing more with PDP government and presidential candidates than they do to APC's.  
The general elections of 2011 in Nigeria gave clearer view of the tribal-religious situation in the country. The outcome of the presidential election shows a pattern of vote that was deeply ethnic and religion-oriented. Both candidates had more than 95% of the votes casted in their regions. This trend is one of the early warning signs of political crisis that should be addressed in time. Several views have shown that the political disposition of some Nigerians is influenced heavily by the hyperbolic assumption that one's destiny is intrinsically and exclusively linked with one's ethnic, linguistic and religious identities. It is now a serious issue or even no-go-area for any political party to field candidates and their deputies from same region and or same religion unlike in 1993 when late Chief MKO Abiola (GCFR), a Yoruba Muslim man from Ogun, the winner of the annulled election ran with Babagana Kingigbe (GCON), a Kanuri Muslim fellow from Bornu. The northerners ignored Bashir Tofa, a northern candidate and voted overwhelmingly for MKO, not because he's a Muslim faithful or because he had a northerner as running mate, but because the voters looked beyond tribal line, taking into account, the credibility and capability of the candidate to move the county forward. Even the Christian body or people from Christian dominated zones of the country could not kick against the Muslim/Muslim ticket whatsoever. The general election of 2015, do not follow this line. There were apprehensions that GMB would have lost the election if he ran with a Muslim vice. 
Tribal-religious politics has eaten deeply into our national senses as our leaders often fuel this chaotic situation by their campaigns of calumny, propaganda (against candidates from other tribes), sectionalism, individualism, tribalism and others. The followers of any politician whose political base is hinged on this philosophy will continue to grow and operate based on this and will continue to expand the scope and magnitude of national threat. There have been several tribal statements and sentiments pointing towards the 2023 presidency coming from even key opinion leaders all over the country. Recently, a former Secretary to the Government of the Federation stated in the media that 'the Yorubas are the one uniting the country'. Some days after, a leader of the Ndigbo group said 'only Igbo Presidency of 2023 will unite Nigeria'. Earlier before now, the leader of Arewa Youth Forum said power is coming back to the northern part of the country in 2023. These conflicting and unguarded statements are only promoting tribal sentiment. These statements have the tendency of heating up the polity to a size-able level if not properly managed. This is the problem as a nation. The point is that every part of the country has right to produce president. There should be level playing field for all zones of the country without concentrating powers to a particular region.  
Current political tension in the country is mainly as a result of avoidable clash between forces of democracy and that of tribal interests. The political power-play in the name of building consensus within political party structures have negatively influenced a tradition or emerging mentality of political office rotation between the North and the South. 
Tribal politics has not only led to under development, but also divided the country further. It is shrinking the country's unity bond. Unity is one of the factors toward achieving a sustainable democracy. There are many perceptions as to what defines unity in Nigeria. To some, the Nigerian socio-polity is replete with many cases of inequalities, injustices and discriminations, because even the appointments into key and core areas of the economy and political offices are usually patently lopsided and ridiculously announced without much attention paid to the feelings and sensitivity of other group of Nigerians. To others, as far as Nigeria is working, whoever gets what appointments, or whichever region leads the country has no significant difference to the development and unity of the country. What is germane to these sects is to see Nigeria working to desirable end, against all odds. To some few, the playing of ethnic cards is the title. A fundamental impact of tribalism in Nigeria is a culture of distrust amongst various ethnic groups in the country. Due to distrust, confidence on objective and legitimate issues of poverty and environmental pollution in the Niger Delta is trivialized as 'Ijaw' issues or as 'Ogoni' issues. Some have even said many times that the endless killings in the northern Nigeria are a problem created by the northerners, for the northerners and should be the problem of the northerners only. 
The ethnic problem in Nigeria is indeed the national question around which a great deal of our national live reveals and in the name of which all sort of crime have been perpetrated against the nation. It is this issue which has produced the "we want our own or our man" syndrome in Nigeria's politics. Guarantee of employment or award of contract in public service is a function of one's tribesperson in position of authority. The phrase "it is our turn was coined from this practice". Merit and excellence are sacrificed on the altar of primordial thinking and ethnic sentiment. Once a case of an accused from the south is taken to court and a judge from the south will preside over the case, it is assumed that justice will be perverted and will rule in favor of the accused. If a northern judge presided over the same case and the court ruled against the accused, we conclude that tribal game has been played.  
How can we effectively fight corruption when tribal politics is the order of the day? There is a tradition in Nigeria that forbids citizens from exposing or prosecuting fellow tribesmen for corrupt practices. Corrupt tendencies are exhibited and laws violated, yet such individuals invoke ethnic sentiment to get away from, or prevent prosecution. For example, few years ago, a former governor was accused of corruption charges, before government could conclude investigation, his ethnic region and kinsmen were already in the media defending and exonerating him, and declaring war if their son is prosecuted. A friend phoned me few days ago telling me that the fight against corruption in Nigeria is apparently targeted towards some region (based on his opinion) as the percentage of reported corruption cases in the country is higher in a particular region than the others. 
Tribalism flourishes in Nigeria mainly because it is an effective tool that gives the user an edge in the eternal struggle to gain government patronage (i.e. political appointments). After getting the appointment, tribal sentiment is again used as a cover to abuse the office, and then to escape justice after leaving the office. Many people have called severally for the negotiation of our unity and co-existence as a country. Some have said Nigeria should breakup or be divided across regional line because they appear to have been consistently marginalized in the scheme of national engagements. Against such, our president has on many occasions denounced these calls for breakup or otherwise, disunity and have emphasized that 'Nigeria unity is non-negotiable'; a clear affirmation that, against all odds, Nigeria remains one big indivisible, strong and united nation. Many leaders of this country have also emphasized same. Many international communities have also backed the oneness of Nigeria. It is however very necessary to create national unity by managing our diversity. But can unity of the country be truly guaranteed when our actions and inactions and toed towards tribal display? If the amendment of our seemingly 'faulty' constitution, if restructuring, if the practice of true federalism, if national cultural re-orientation and many other practical ways that have been timely suggested by many people are to go by, then it should be implemented without delay.  
Amb Aliu Olalekan A. is APCON National Director of Mobilization and Strategy; writes from Oyo State.
Content created and supplied by: Search✓Light (via Opera News )
Opera News is a free to use platform and the views and opinions expressed herein are solely those of the author and do not represent, reflect or express the views of Opera News. Any/all written content and images displayed are provided by the blogger/author, appear herein as submitted by the blogger/author and are unedited by Opera News. Opera News does not consent to nor does it condone the posting of any content that violates the rights (including the copyrights) of any third party, nor content that may malign, inter alia, any religion, ethnic group, organization, gender, company, or individual. Opera News furthermore does not condone the use of our platform for the purposes encouraging/endorsing hate speech, violation of human rights and/or utterances of a defamatory nature. If the content contained herein violates any of your rights, including those of copyright, and/or violates any the above mentioned factors, you are requested to immediately notify us using via the following email address operanews-external(at)opera.com and/or report the article using the available reporting functionality built into our Platform See More