No doubt, Edo has constantly been in the news for months now, unfortunately for not too good reasons. Its been from political tensions arising from political supremacy battle which is prosecuted with mudslinging, raw threats, violence, bribing and corruption, among others.
In a long time, Edo has never been this divided, and really this sharp and unhealthy division is not in our, the masses, interest, may be it serves the interests of the political class. My focus, however, is to examine, in brief, the lessons that we can all learn from what has played out thus far.
Lessons to Learn from Oshiomhole's mistakes
Without doubt, from what is out there in the public domain, Mr Oshiomhole, with due respect, made some terrible mistakes. Our interest is not too much about the mistakes, but possible lessons.
Mistake One
Mr Oshiomhole as the leader of the party arrogated too much knowledge and wisdom to himself. This is clearly evident by the way he singlehandedly forced Mr Obaseki, his estranged friend, on the people he leads. A core quality of a good leader, according to leadership theory, is that he seek input from from his followers, as much as possible, and genuinely looks at suggestions before making an inclusive and effective decision. If Mr Oshiomhole had listened to his followers and key stakeholders, he sure wouldn't have ended up with Obaseki. As Mr Obaseki wasn't a popular choice even among party faithfuls, he also wasn't the choice of the Binis.
Learnable Lesson
As leaders, we must always be conscious that we are not the best, in Knowledge and wisdom, and so, we must listen very sincerely to those we lead. In fact, we must deliberately create channels through which we can get inputs, feel the pulse of our followers, and take advantage of the varying experiences, knowledge, wisdom and skills of those that we lead. 
Mistake Two
Mr Oshiomhole staked too much for Mr Obaseki. It is they, politicians who say, "in politics, there is no permanent friend and no permanent enemy". And it is a fact of all other aspects of life. The Comrade, as he is fondly called, staked his all, especially his name for Mr Obaseki to be Governor, I can only wonder how much he knew him.
Learnable Lesson
Be very mindful how, why and what you stake for someone. Personally, in my whole life, there are only about two persons that I can do what Comrade Oshiomhole did for his "friend", stake my reputation. Indeed, as they say, " your 'best' friend can be your worst enemy". 
Now, I am not trying to discourage people from sacrificing for others, but once you decide to do so, do not expect reciprocity for your gesture, that way, you will conquer betrayal and disappointment. Closely connected too, always look beyond parochial considerations in deciding to stake anything for another.
What not to learn from Mr Governor Obaseki
With all due respect, to the political leader of the state, and his supporters, I deeply feel that we, the masses, should not pick up certain things from him.
Point one
Mr Governor could have been less confrontational and more refined in his battle with his estranged friend. Although the governor has claimed that he also worked for Oshiomhole to become governor in some way, but no one can dispute the fact that without Obaseki's support, Oshiomhole would have still become governor, he rode on his own popularity and achievements. In the case of the current governor, the reverse is the case. Oshiomhole's support is clearly the single greatest support from any human being that made Mr Obaseki governor today. 
Now, for me, I believe that there is something that a friend will do for me, on the strength of which, I will never be party to his downfall, even if he makes terrible mistakes. I may not know what happened in the background, but all I saw was a governor, who, too soon, started fighting his greatest political benefactor. To a point that raw threats were been issued in the open by the governor himself. I stand to be corrected, I cannot remember the now formal national chairman of APC issuing threats and beating war drums openly. For me, Mr Obaseki's attitude was highly ungrateful as it was unhelpful too. He could have fought for what he wanted without these public shows. No matter how anyone tries to change the narrative, it is clear that God used Oshiomhole to make Obaseki governor, and seen how Obaseki has gone all out to "destroy" his benefactor, some youth may think its a virtue to do so. It is a great virtue to value relationships, but if they go sour, still remember the past and set boundaries for yourself. What goes around comes around. 
Point two
Mr Obaseki claims to be fighting godfatherism in the APC, but in reality, apart from the fact that godfatherism brought him to power, he wanted it to help him get the party's ticket. From the reports, he wanted to be given a "right of first refusal". He did not want anyone to contest against him, if Oshiomhole had used his influence to force everyone to bury their ambitions for Obaseki's sake, that wouldn't be godfatherism? 
Do you still have doubt that fighting godfatherism was the issue? The governor decamped to a new party and got its "godfathers" to postpone their primary and forced aspirants who have spent so much already to step down for him. Is that not "godfatherism"? It is clear that Mr Obaseki only wanted to destroy his godfather, and takeover his throne.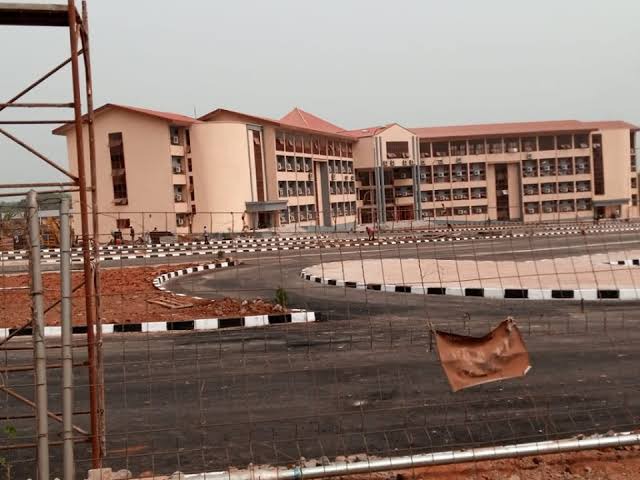 Although allegations of bribes abound, these are to me, still in the realm of rumors.
So, Mr Obaseki, with all due respect, was saying one thing and actually meaning another thing. It is tasteless that his campaign is stiil about godfatherism at this point. He did not mention to us when he was campaigning for his first term that fighting godfatherism was his main agenda. Does it mean that, that is what he will continue with in his second term, if he wins ?
Conclusion
It is very obvious that the fight between the governor and his predecessor is not about public good, but self interest, especially political dominance. It is also clear that non of them is a saint, they both have shortcomings that we should not emulate, so, whatever it is, let us learn from their inadequacies and better ourselves and move on peacefully. No one should fight for any of them. I hope they learn from their mistakes. And I hope we learn too.
Content created and supplied by: AuthenticAidokhai (via Opera News )
Opera News is a free to use platform and the views and opinions expressed herein are solely those of the author and do not represent, reflect or express the views of Opera News. Any/all written content and images displayed are provided by the blogger/author, appear herein as submitted by the blogger/author and are unedited by Opera News. Opera News does not consent to nor does it condone the posting of any content that violates the rights (including the copyrights) of any third party, nor content that may malign, inter alia, any religion, ethnic group, organization, gender, company, or individual. Opera News furthermore does not condone the use of our platform for the purposes encouraging/endorsing hate speech, violation of human rights and/or utterances of a defamatory nature. If the content contained herein violates any of your rights, including those of copyright, and/or violates any the above mentioned factors, you are requested to immediately notify us using via the following email address operanews-external(at)opera.com and/or report the article using the available reporting functionality built into our Platform See More