Here are today's trending news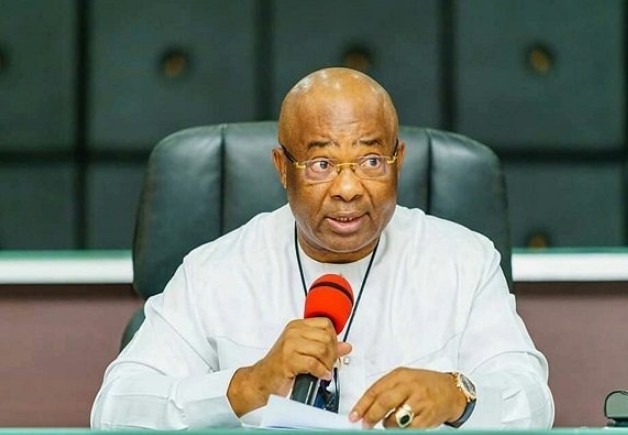 BANDITS ABDUCT 19 CHRISTIANS IN KADUNA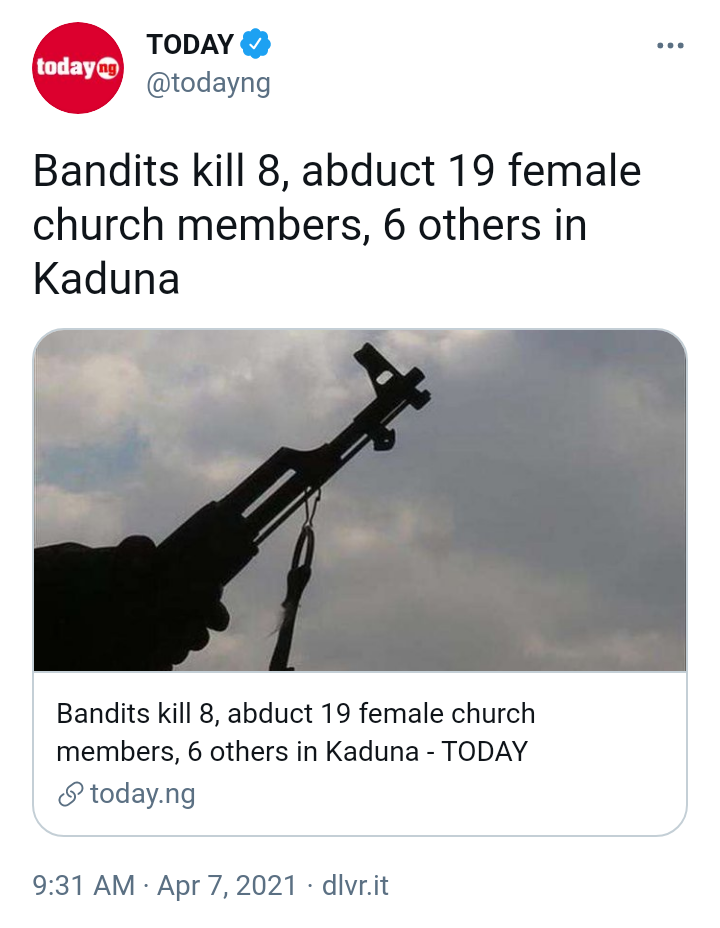 According to Today Nigeria, 25 passengers which includes 19 female members of Anglican Church, have been abducted during an attack on the road by suspected bandits.
8 persons have been confirmed killed along Kaduna-Kachia road, Kajuru and Kachia local government areas of Kaduna State. The Kaduna State commissioner for internal Security and Home Affair, Samuel Aruwan have confirmed the incident. Stating that the Kaduna State police is on the matter to ensure those abducted are released.
HERDSMEN ATTACK 3 WOMEN IN EKITI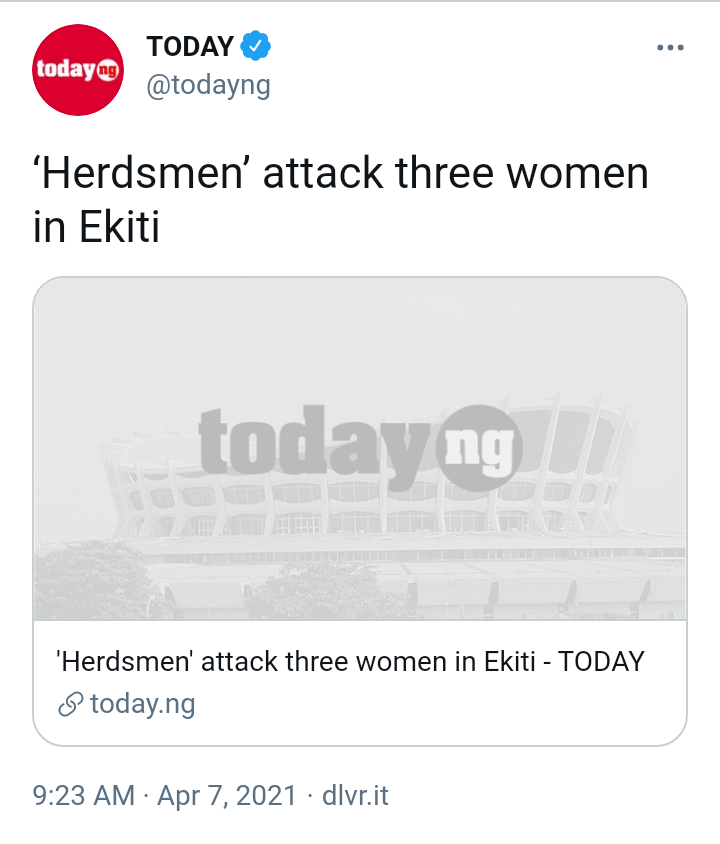 3 farmers have been reportedly attacked by people suspected to be herders in Irele-Ekiti just less than a month after two farmers were killed by herdsmen in Isaba-Ekiti.
Six armed herdsmen have been reported to have stormed the farm settlement and unleashed mayhem on the 3 farmers, who sustained life-threatening injuries. It was gathered that the victims were rushed to the Ikole General Hospital, where they are currently receiving treatment.
GOVERNOR UZODINMA REVEALS THOSE BEHIND THE IMO PRISON ATTACK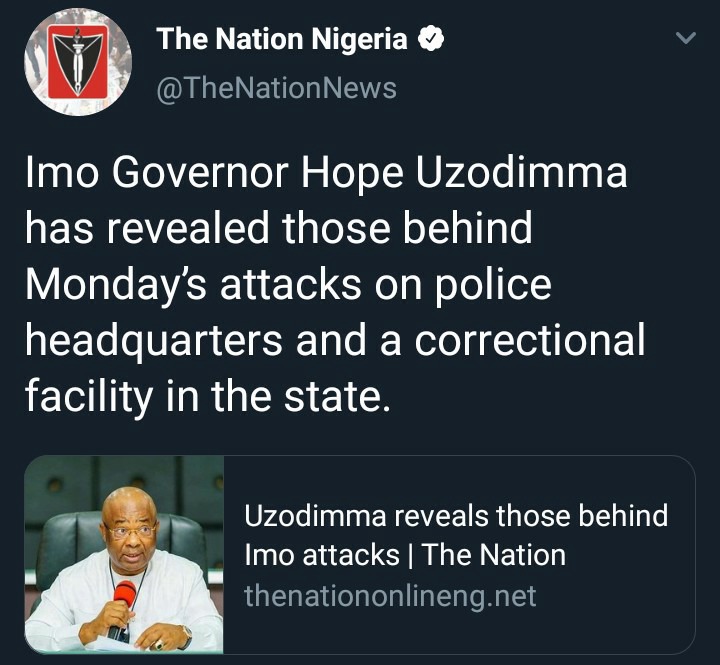 According to the Nation Nigeria, Governor Uzodinma have refused to blame IPOB for the attacks. Although he made claim to the fact that there may be some aggrieved IPOB, but they are not responsible for the attacks.
According to Governor Uzodinma, the perpetrators of these attacks are being sponsored by aggrieved politicians in the state. He went on to say that he as done a thorough investigation and has credible lead to those sponsoring the attacks by hoodlums.
The question that comes to mind is, why have Governor Uzodinma not gotten them arrested? Why is it that those we voted for are the same ones destroying our peace and sanity? Lets hear your opinion. Comment
Like and share
Follow me for more interesting gist
Content created and supplied by: Limelightechoes (via Opera News )