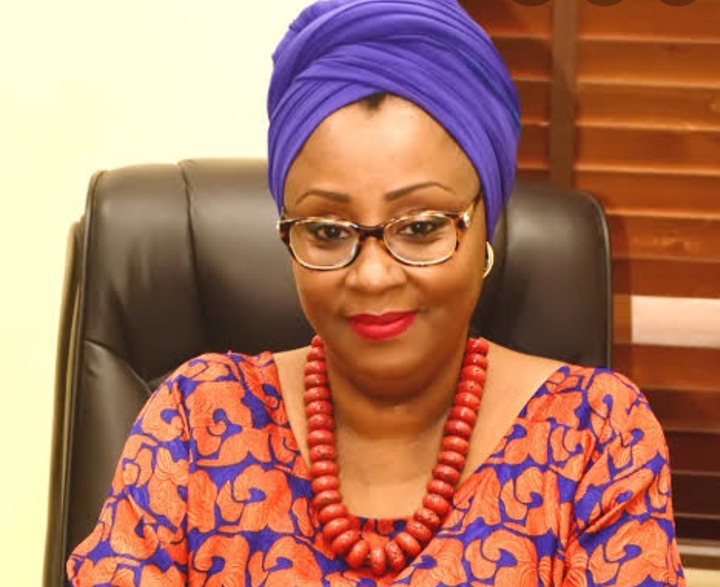 We all know that valentine is just by the corner and many individuals are planning on how they will spend it with their love ones while some on the other hand might be planning the sin they will commit that day (single men and women having pre-marital affairs). Governor El-Rufai wife with the name Hadiza El-Rufai took to the comment section of a lady after she made a statement saying:
Allah should protect us from the evil of Valentine. She went on by saying, Adultery has destroyed many of our youths! See screenshot below.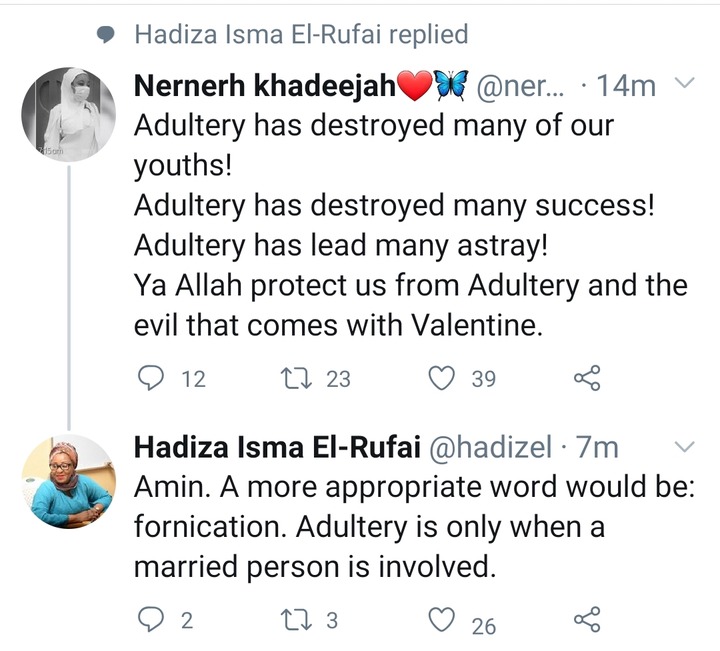 And she replied by saying: Amin. (Amen) A more appropriate word would be: fornication. Adultery is only when a married person is involved.
And I totally agree with the lady, many of our youth sees Valentine as a day to commit sin with another of their opposite gender making Valentine to look like a day when evil is been committed. On seeing how El-Rufai's wife replied the lady, what do you think? 
And may Allah protect us from the evil thoughts that comes with Valentine. 
Content created and supplied by: Queenbeefashion1 (via Opera News )