February 15, 2021.
Popular Human Right Activist and Business woman has come out to assess and make her opinion known on what is going on in the present government in terms of appointment.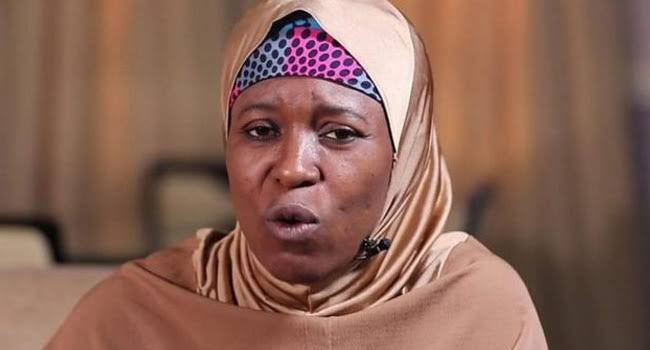 Recall that the country at large has been facing a lot of challenges recently and this has been making people accuse the Buhari administration of not doing enough to take Nigeria back to her days of glory. Insecurity is one of the things which has been making people groan in pain with the Fulani crisis in the south west and east while bandits, kidnappers are striking in the North western part of the country.
Apart from that, Nigerians have accused the present administration of lopsided appointment ever since it took over the helm of affairs in the country so this and many more has made people call out the government at different times.
In a new revelation, Report from Peoples Gazette and other news platforms has it that President Buhari appointed one of his young aide, Bashir Ahmad to head an agency under the Nigerian National Petroleum Corporation (NNPC). The report revealed that the aide was secretly appointed to head this unit thus making him draw salaries and allowances from the Nations common wealth.
After this became viral, Bashir Ahmad took to his twitter account to debunk the claim that has gone viral. He said the story is not true hence people should not believe it.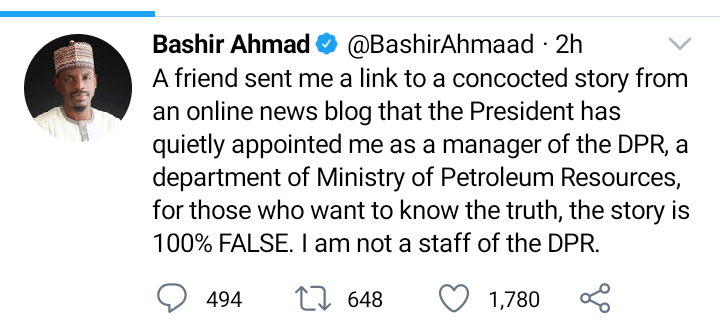 However, Aisha Yesufu has come out to make a revelation about the news making rounds. In her reactions, Aisha who has always been speaking on issues concerning Nigeria revealed that it's not that Buhari is favouring the North with appointment rather he is only doing so to his loyalist in the government.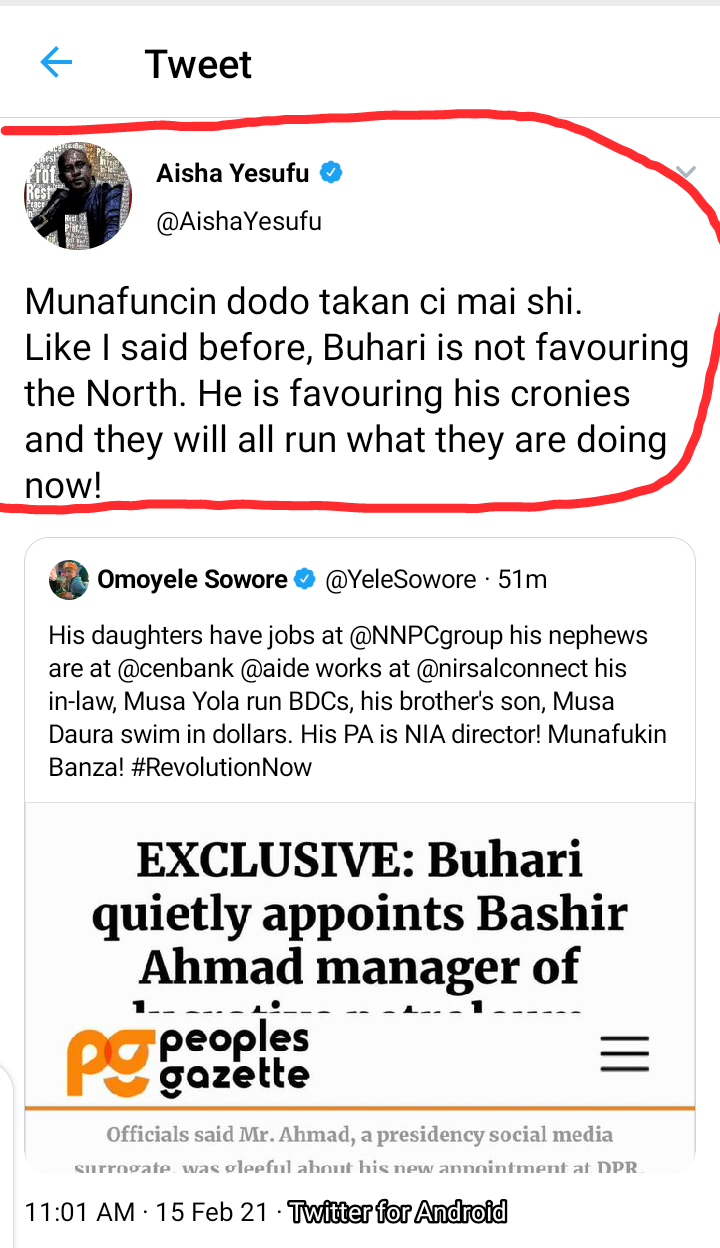 Looking at this statement, Aisha Yesufu is trying to reveal the fact that everyone in Nigeria has been crying out over the lopsided appointment engaged in by the present administration but they are not ready to follow due process in appointing people to different positions.
Content created and supplied by: CityPost (via Opera News )