The elites, according to Senate President Ahmad Lawan, are pushing for Nigeria's disintegration.
Lawan told journalists on Saturday that ordinary citizens believe the country should stay united, despite calls for secession.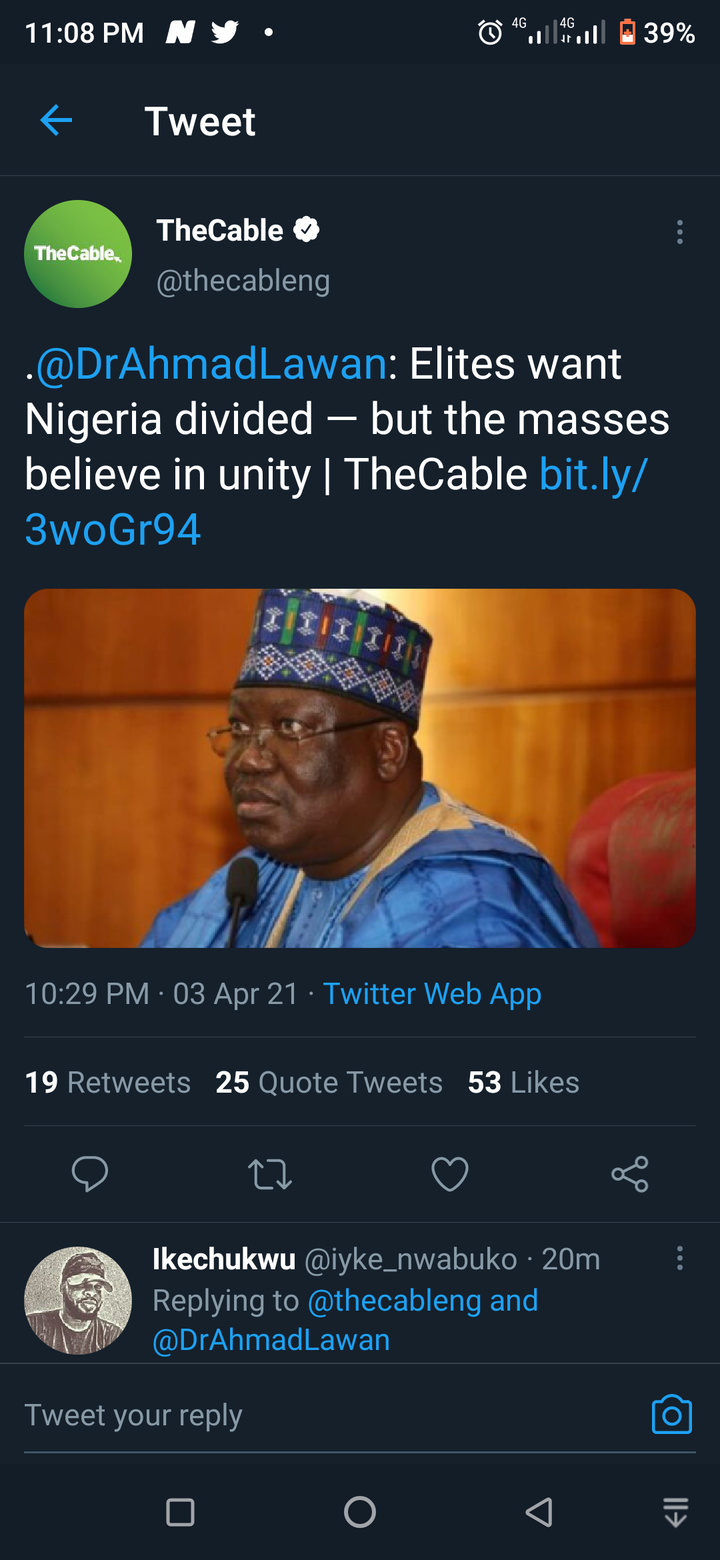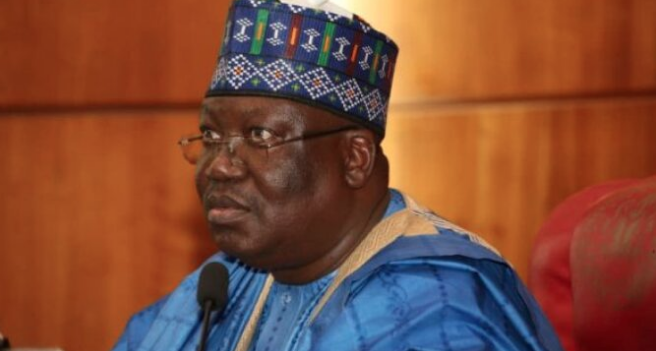 "I believe that the majority of Nigerians believe that they should stay together," Lawan said in his hometown of Yobe state.
These are patriots who believe in the country's unity. The elites, on the other hand, are the source of the problem.
The Senate President went on to say that the people want to be properly led, and that "we must give them a fair leadership."
He said grievances of those calling for secession should always be addressed, but added, "That is unlikely to be the most popular position of the people from any part of the country."
"As a result, I believe that the country's unity is non-negotiable," he said.
President Muhammadu Buhari has stated that Nigeria is stronger together than apart, and Lawan's statement echoes that sentiment.
In recent weeks, as calls for secession have grown louder, the president has reiterated his commitment to ensuring that Nigeria never breaks up.
Nigerians have reacted to the statement made by the Senate President, see some of their comments below.
Popoola said: "Corrected:
"Elites don't want Nigeria divided (they are the beneficiaries of the contraption) - but the masses don't believe in unity" 👌"
Damilare said: "Which masses, show me the masses and claim to want this country together we a region that is less to be at the bottom to rule this nation, they just carry ruling mentality no my leadership quality."
Jude said: "More like the opposite. Rubber stamps want unity so they can fill their bags but the masses are tired."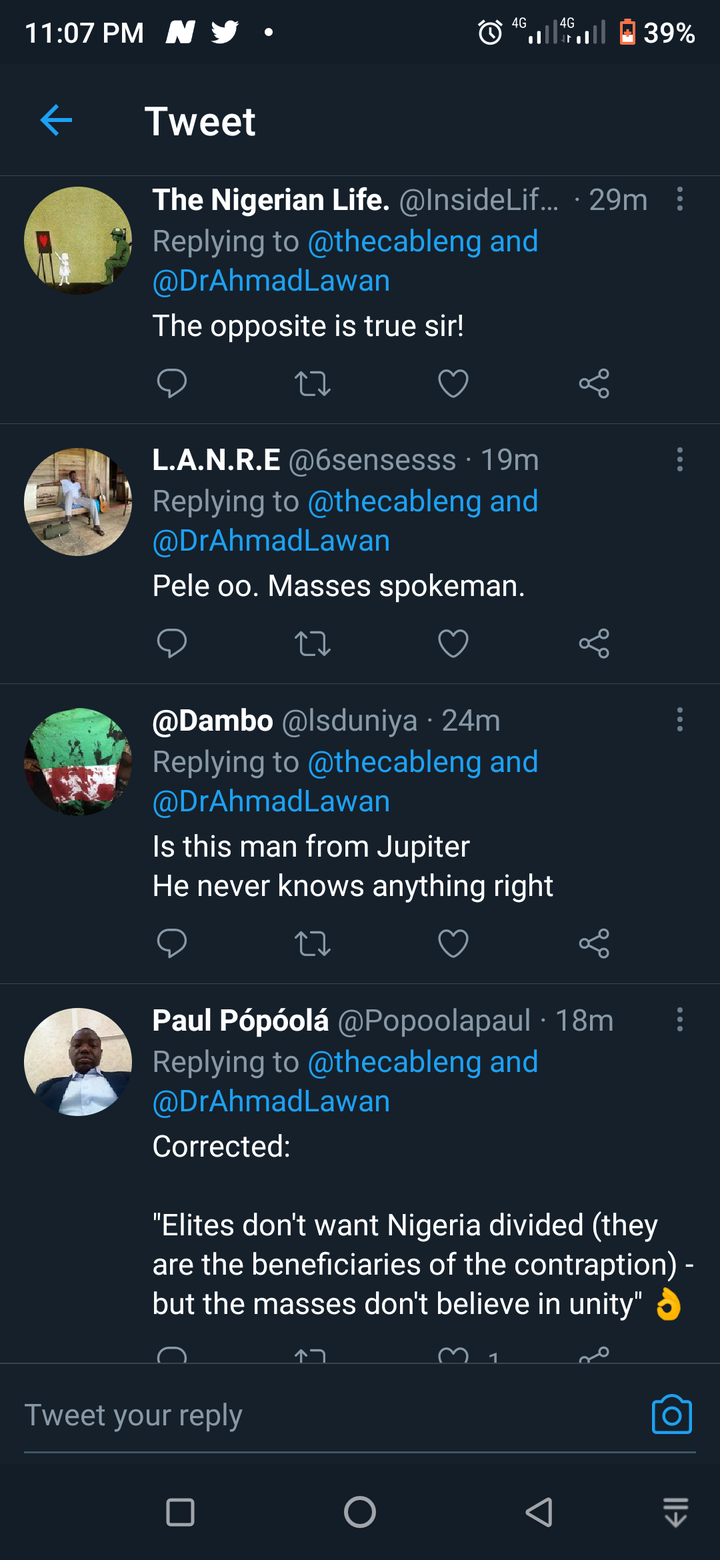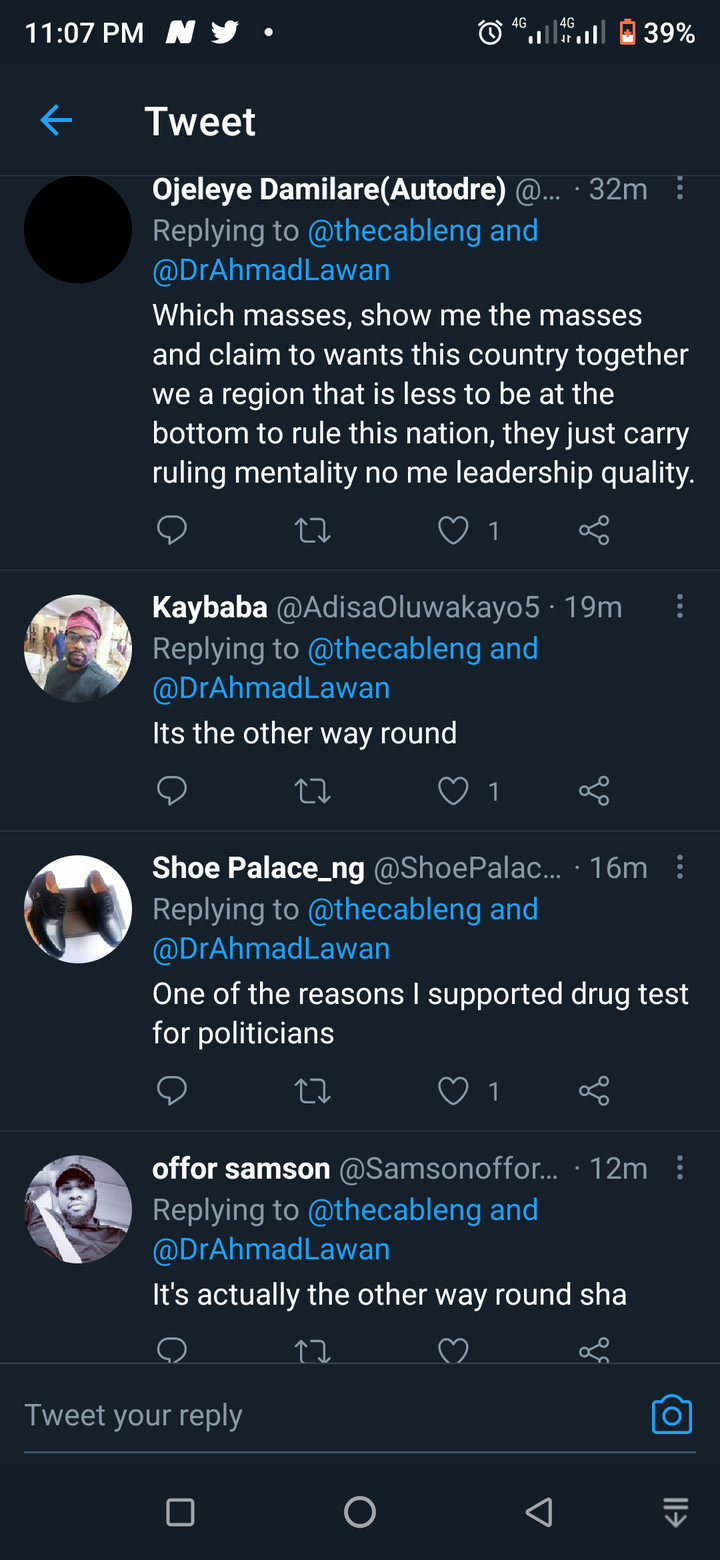 Content created and supplied by: OfficialTeeq (via Opera News )