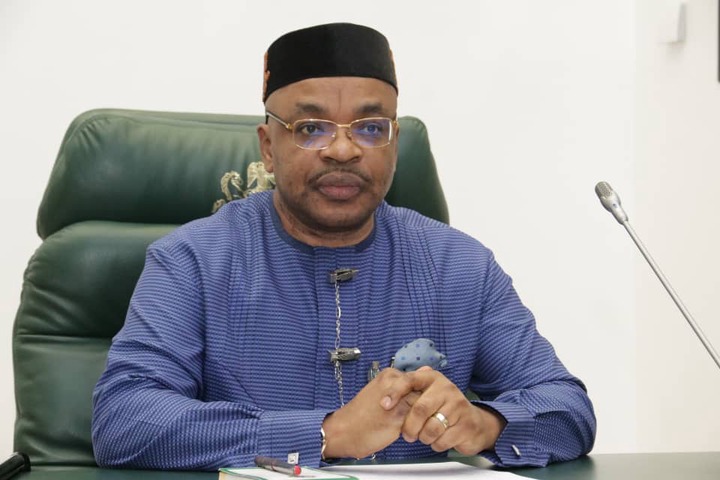 ...Tasks Christians on forgiveness as they mark Easter
The Primate of African Church, His Eminence, Dr Emmanuel J. Udofia has described Governor Udom Emmanuel as a dedicated, pragmatic leader who is focused on both human capacity and Industrial development in the state.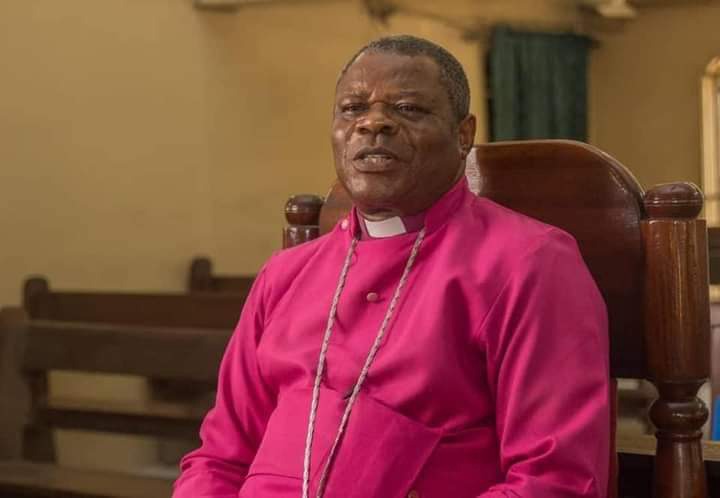 Recounting the last 6 years of the Udom Emmanuel administration with May 29 at the corner Governor Emmanuel has performed beyond human imagination.
His Eminence, Dr. Emmanuel J. Udofia while fielding questions from newsmen, poured encomiums on the Governor for performing excellently in the industrial, Aviation, Agricultural, small and medium scale business enterprises through various developmental programmes.
"From the beginning, I knew he was a gift of God to our dear state, I knew a servant of God will always do the right things"
"He came on-board and has done well in terms of development, I believe the industries will provide jobs in no distant time for Akwa Ibom youths", he said.
He further lauded the Ibom Air management team for being time conscious, while thanking the Governor for setting up of Ibom Air, which is a great feat, as that is the only state-owned air line in Nigeria.
Primate Udofia lauded Governor Emmanuel for so much peace and security enjoyed in the state with such bold step like the ban on cultism, stating that  God has been brought into governance; and the development of any state hinges on peace.
"There is no fear, you can travel to any part of the state. Before now, I couldn't go to my local government area, Ika because of security issues but now I can visit there at any time."
He commended Governor Emmanuel who he described as youth-friendly, poised at human capacity development; as the Akwa Ibom State Government in partnership with ECOWAS-EU flagged-off 'Small Arms and Light Weapons(SALW) Control, a disarmament programme initiated to train repentant youths in various skills with 150 youths as beneficiaries in Phase 1, drawn from Ukanafun and Etim Ekpo.
"Some of these children had been considered as outcasts, some have been disowned by their parents but Governor Emmanuel in his love has chosen to transform their lives", he explained.
Speaking on who will succeed the Governor, he reiterated that only God knows who will take over from Governor Emmanuel, and said that God will disappoint those who think that all power belongs to them.
"The apostles prayed for God to show them a replacement of one of the disciples. Akwa Ibomites, let us join hands and pray for the affairs of our state."
"We need a God fearing leader and a cultist cannot become a Governor in a state that is dedicated to God. Leadership cannot come through evil means". He further said.
He reiterated the role of the church in partnering with Government to seek for a better state through prayers and adherence to laid down laws and regulations.
Dr. Udofia noted that criticism is part of human life but urged citizens of the state to appreciate the efforts of government towards creating an enabling environment, while stating that government is progressive and no administration can do it all.
He called on all Christians in the spirit of Easter, to forgive and not hold grudges against one another, no matter the level of provocation.
"It is a period we remember what God has done for us, he gave his life for us, he liberated us from the power of darkness, so we should extend that love and selfless sacrifice to others as well." He said.
Content created and supplied by: FearlessQueen (via Opera News )