The Trumps will be vacating the White House any minute from now. Something many Americans have been patiently waiting for since he beat Hillary Clinton 4 years ago. As Joe Biden and his vice president elect, Kamala Harris will be inaugurated as the 46th president and vice president later today, Trump and his family will be leaving the White House.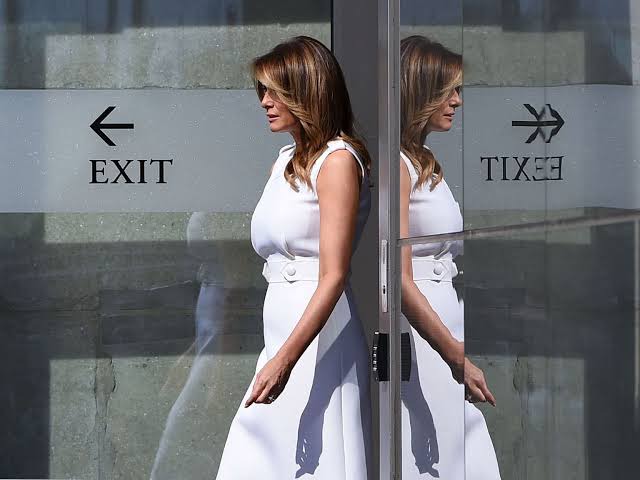 The he first lady of the country, Mrs Melanie Trump had a thank you speech addressing staff of the White House for their services in the last 4 years. Reports have it that she had one of her aide write the thank you speech for her. This has infuriated some Americans as they can't wait for the Trumps to just leave the white house.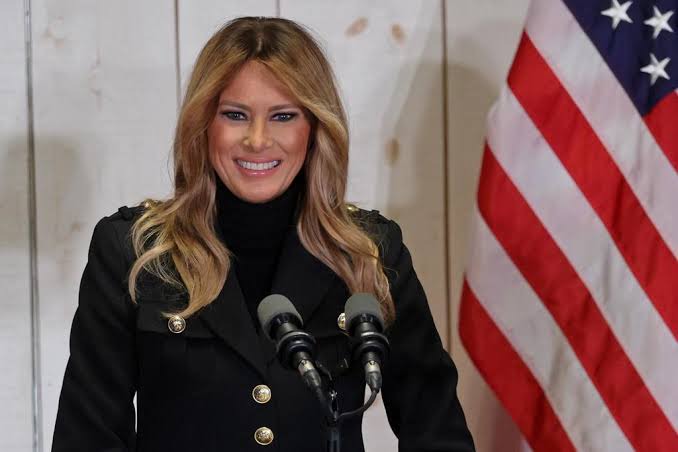 Scott Dworking, Co-founder and Executive Director of the Democratic Coalition, a Journalist and an Investigator reported this via his verified twitter account, calling her the "worst first lady ever" because of that.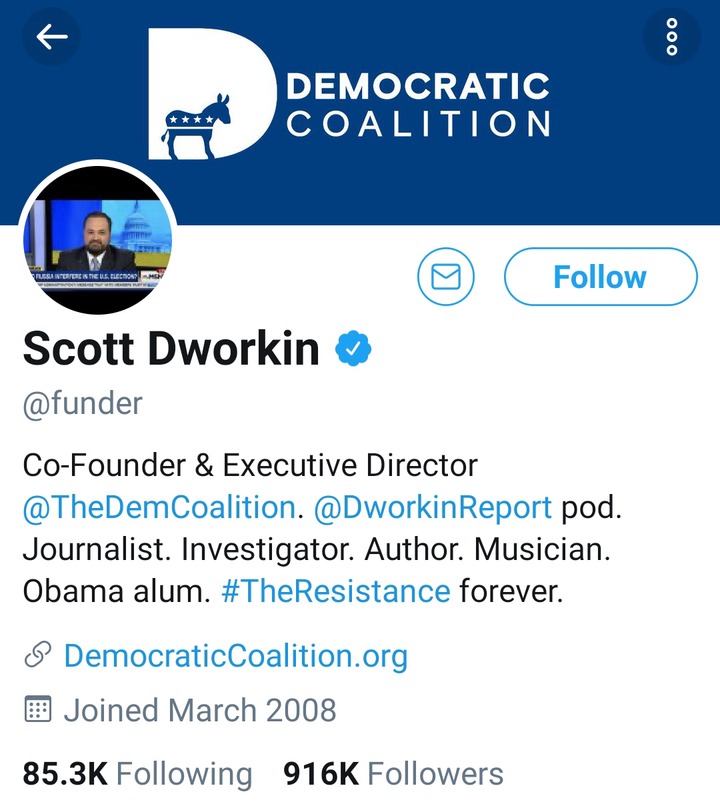 "Melania had an aide write her thank you notes to staff. Awful. This is the last time I'll ever tweet about her. Worst First Lady ever. #InaugurationDay"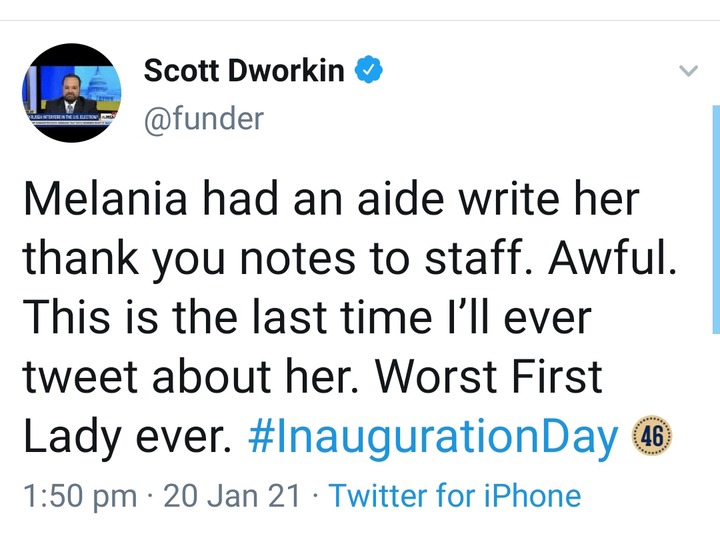 See Americans Reactions To This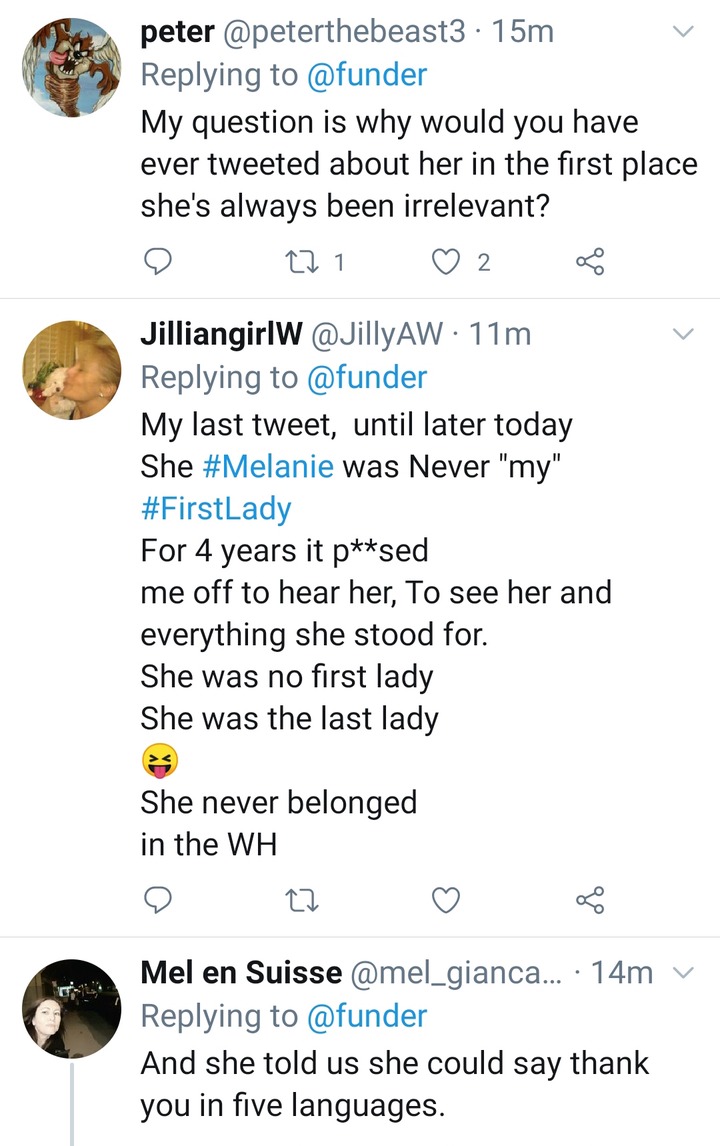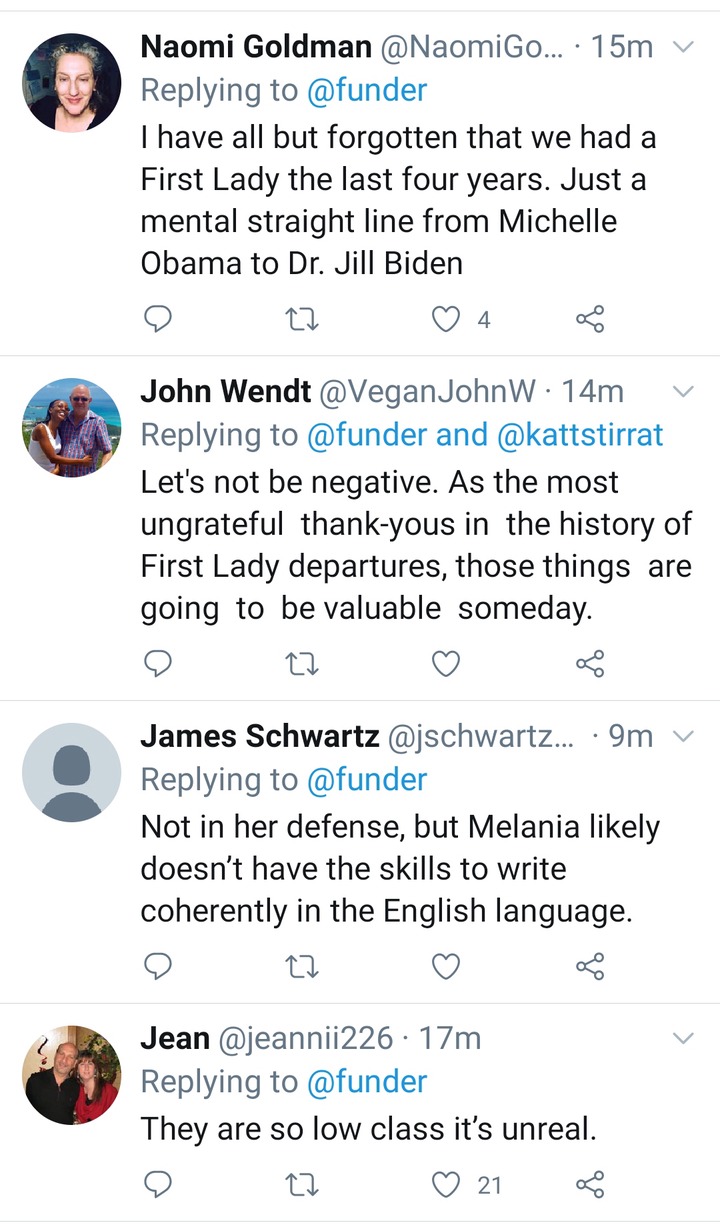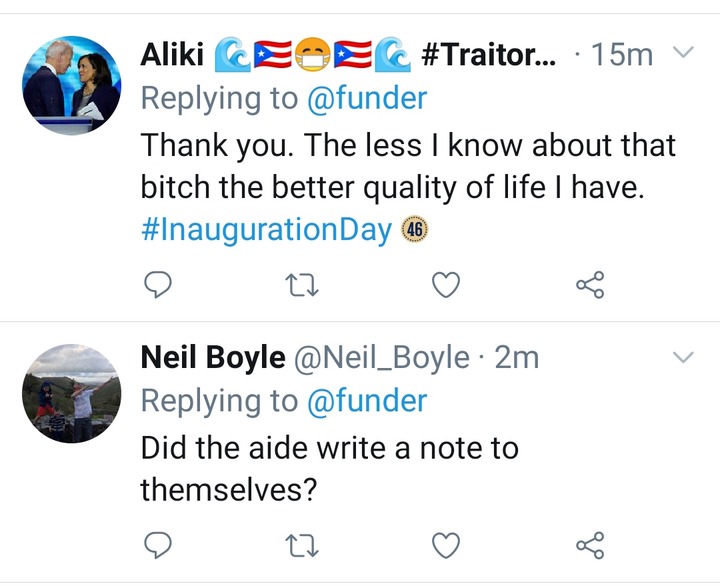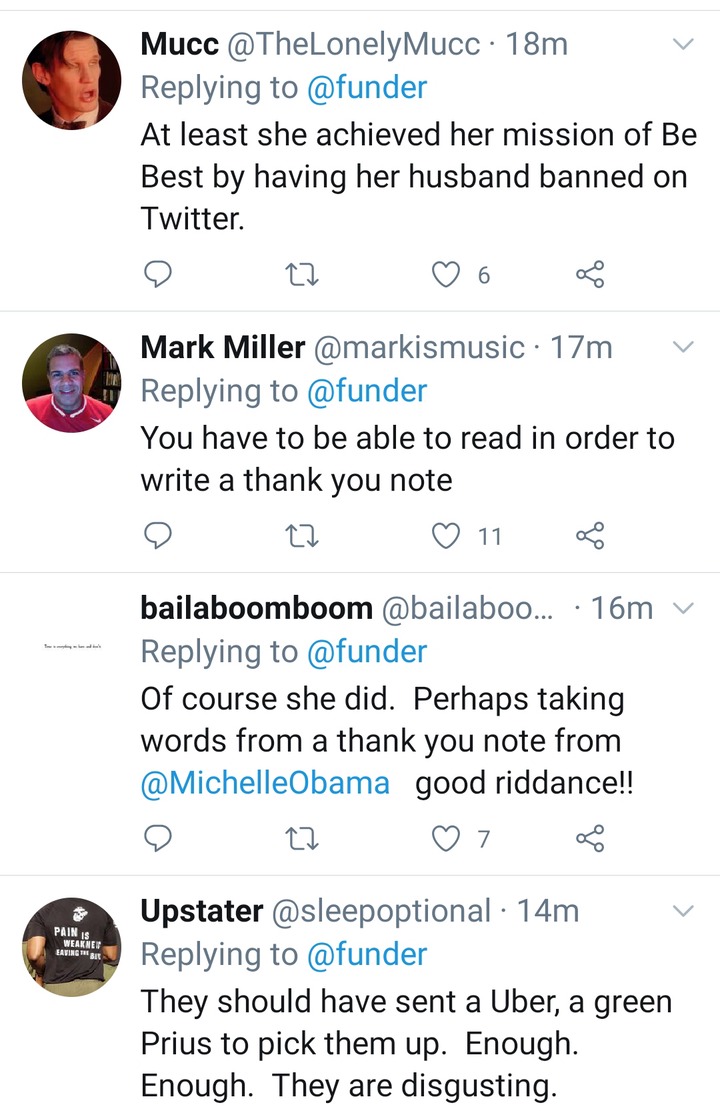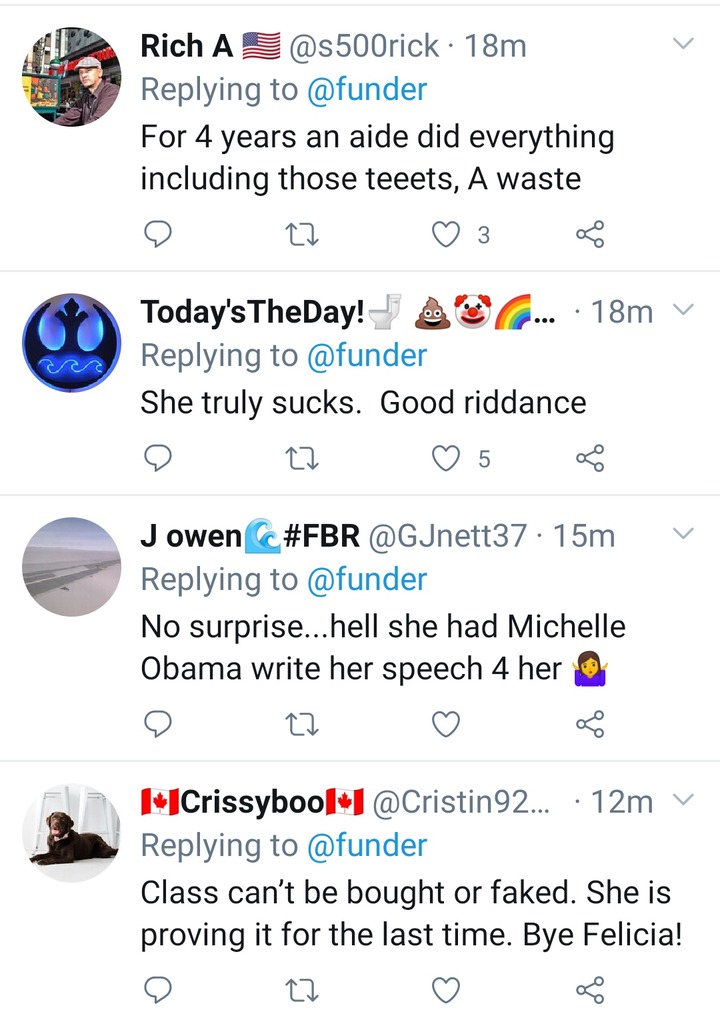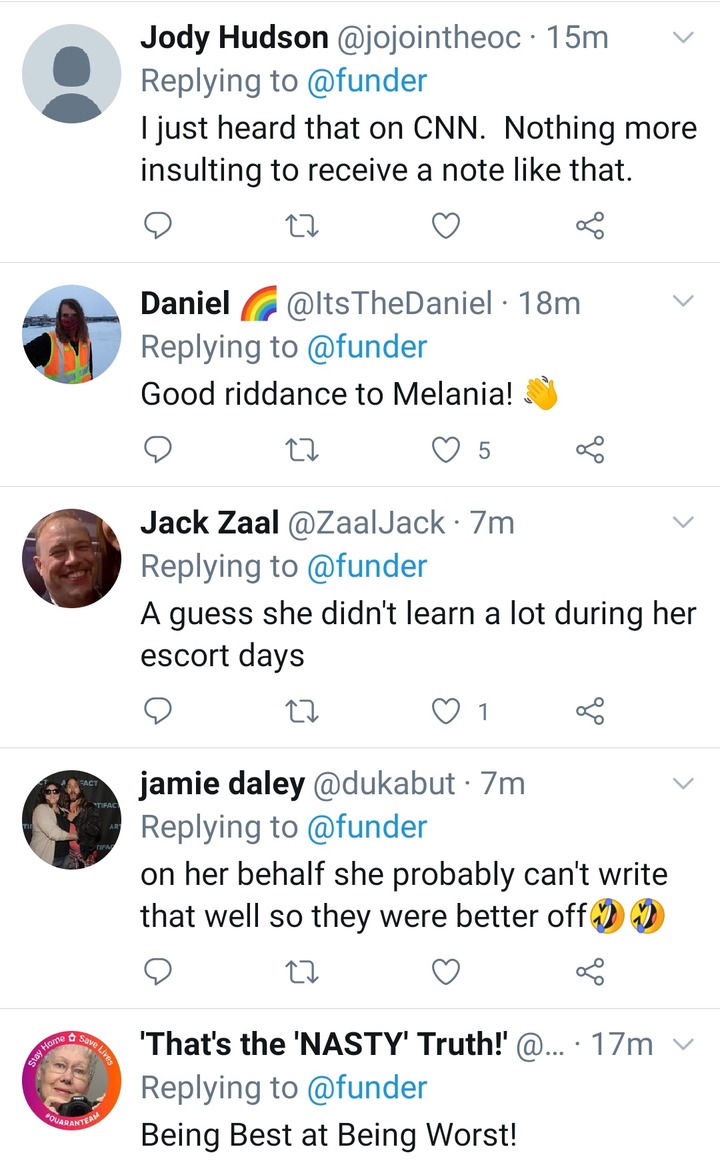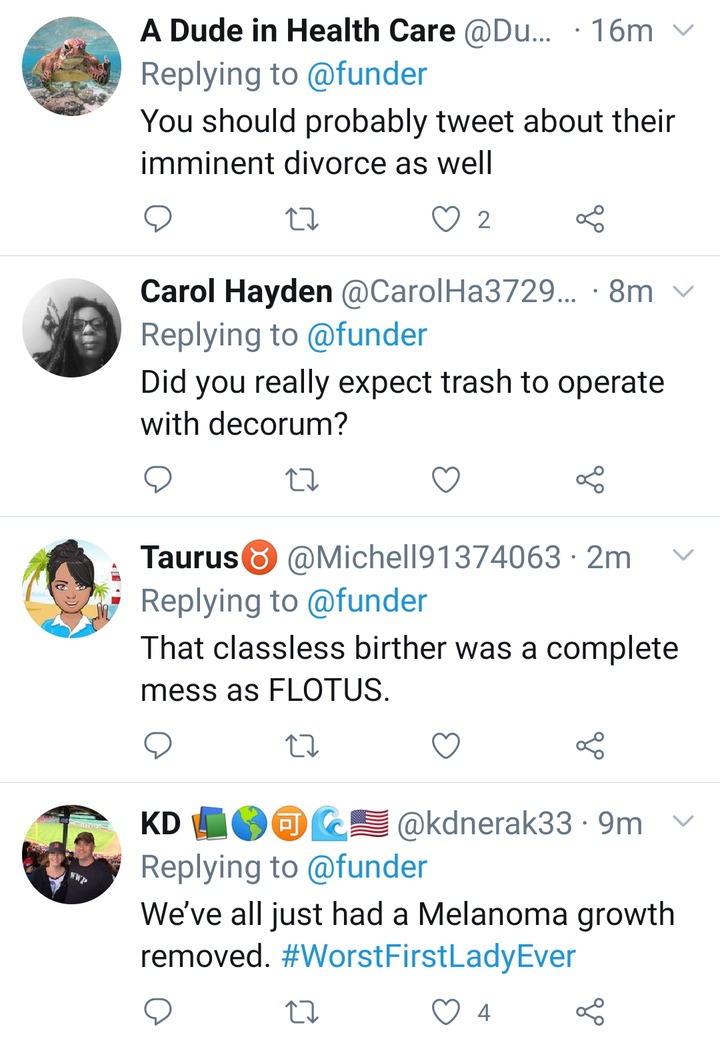 What do you think about this ? After 4 years, one would think that she would at least say something from her heart instead of having an aide make a speech for her.
Content created and supplied by: FacelessGhost (via Opera News )