The United states of America is one of the most powerful nations in the world today. The United States of America is a nation that is know for law and order and always they prioritise the needs for democracy. Donald Trump have been the president of the united for the past four years and he has led the countries through several situations like the coronavirus pandemic. Donald Trump lost the presidential election held last year to Joe Biden and Joe Biden became the presidential elect of the United states.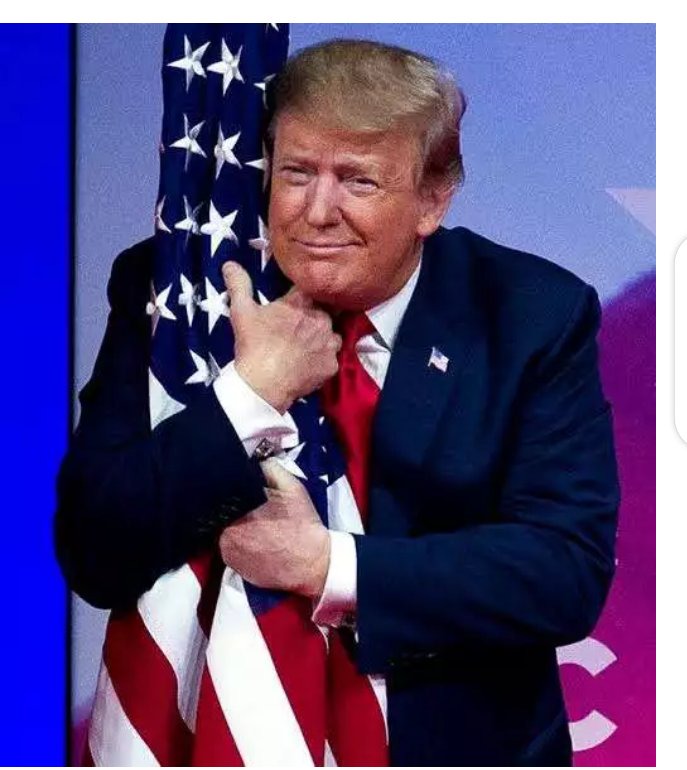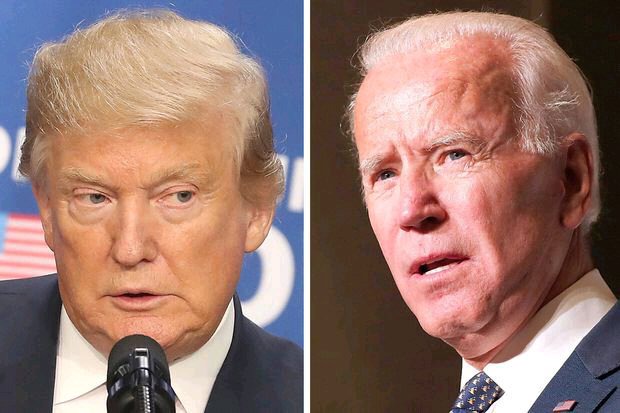 Some days back, there were reported incidents of riots in the US Capitol building and these must have caused the senate to give Donald Trump another impeachment, he suffered one in 2016.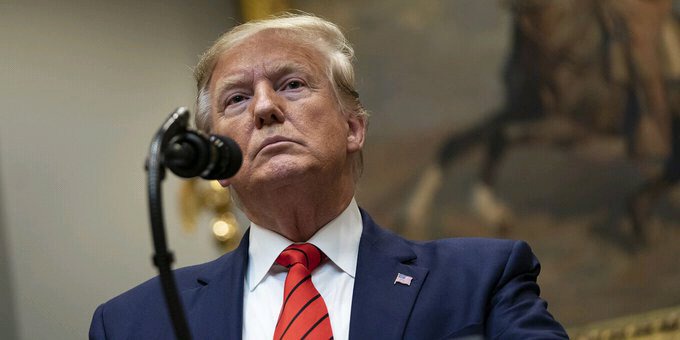 Shortly after Donald Trump impeachment, the Presidential elect took to his twitter page and asked the senate to work on critical issues in the country while working on the impeachment. In his words, I hope that the Senate leadership will find a way to deal with their Constitutional responsibilities on impeachment while also working on the other urgent business of this nation."
See his tweet below.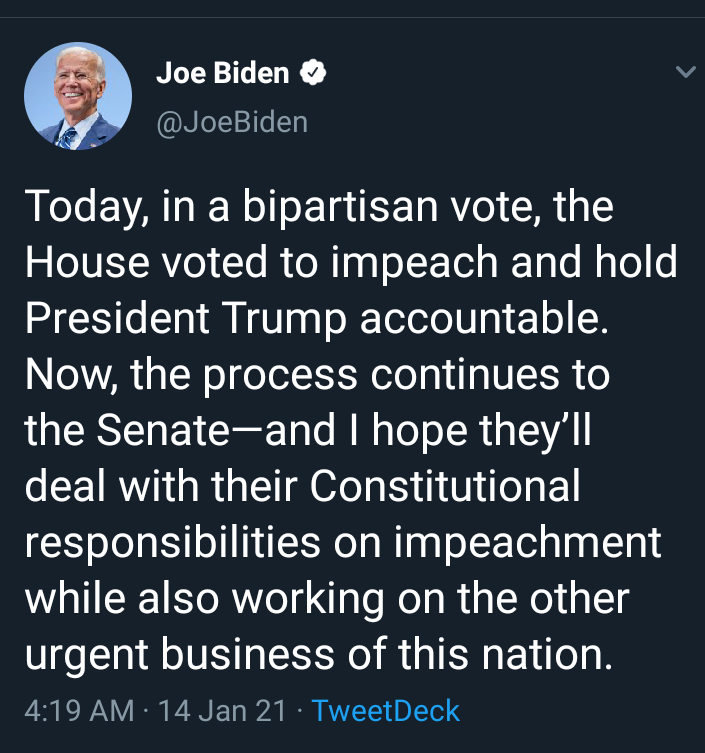 After the president-elect tweeted this, many people flooded the comment section to air their opinions.
See reactions to the tweet below.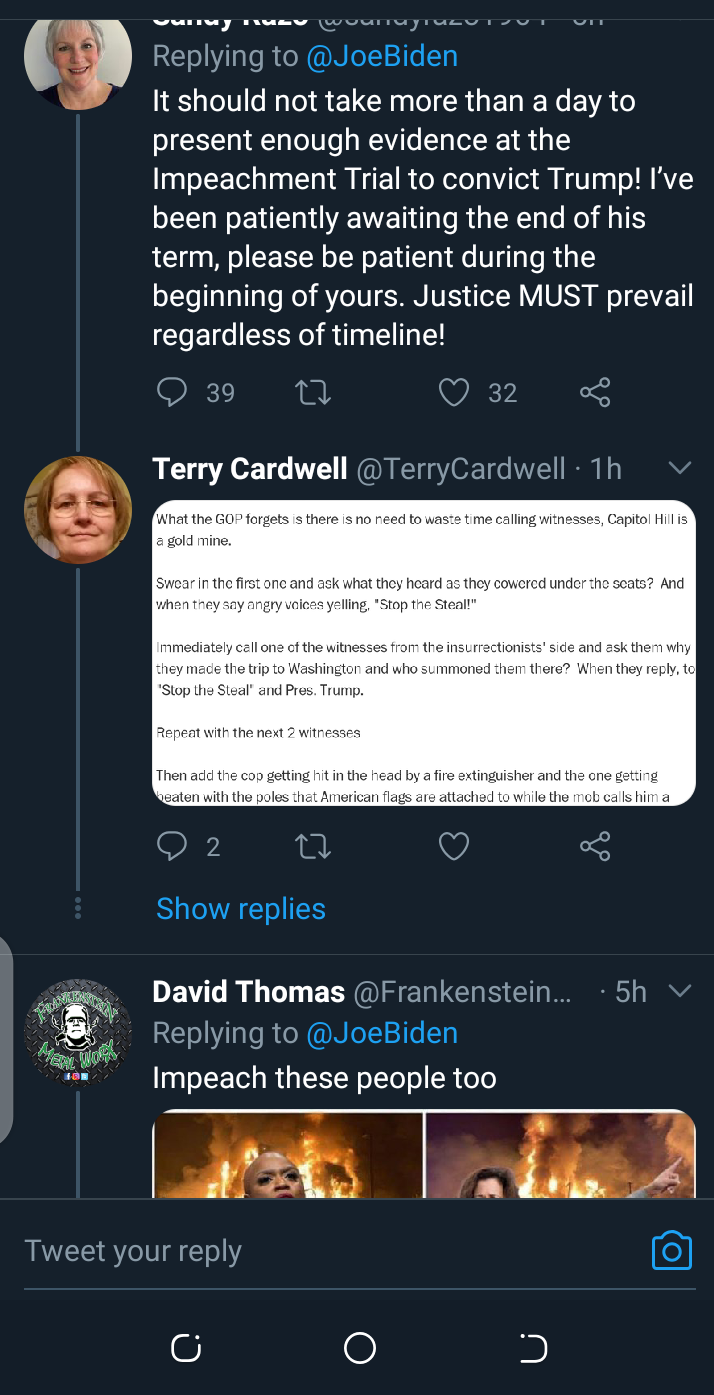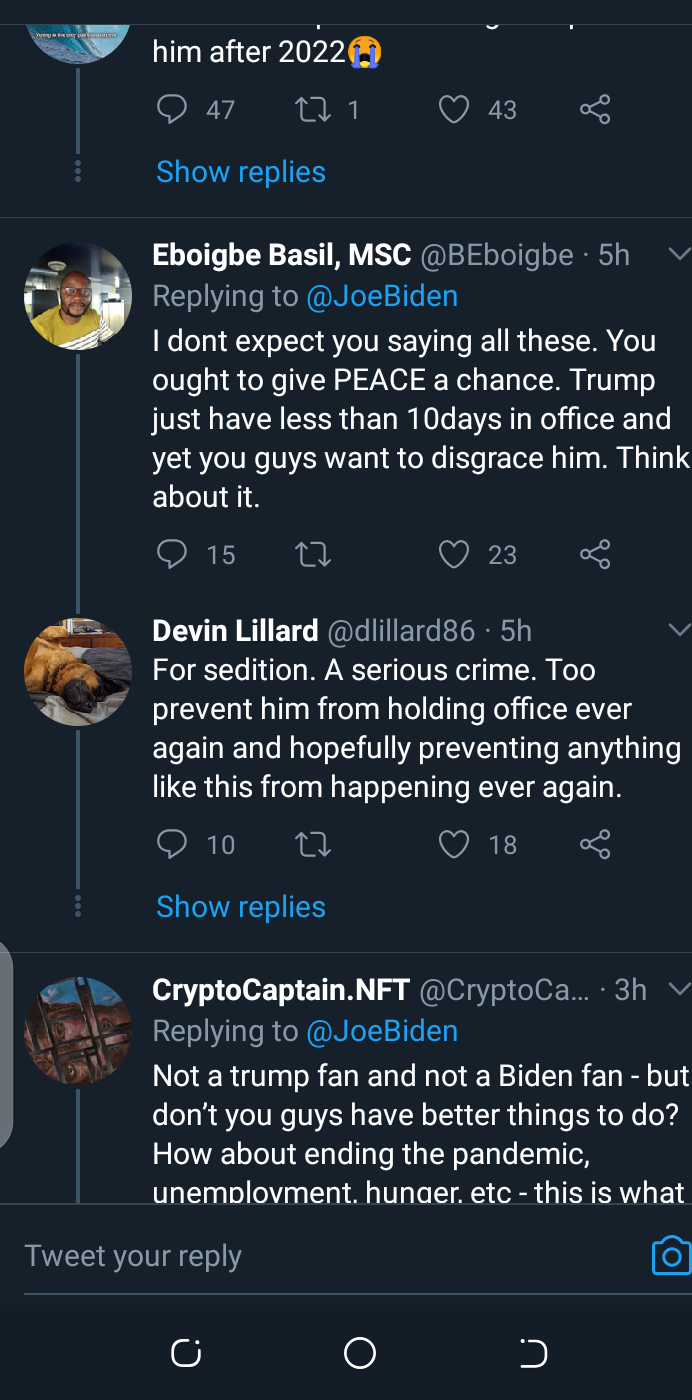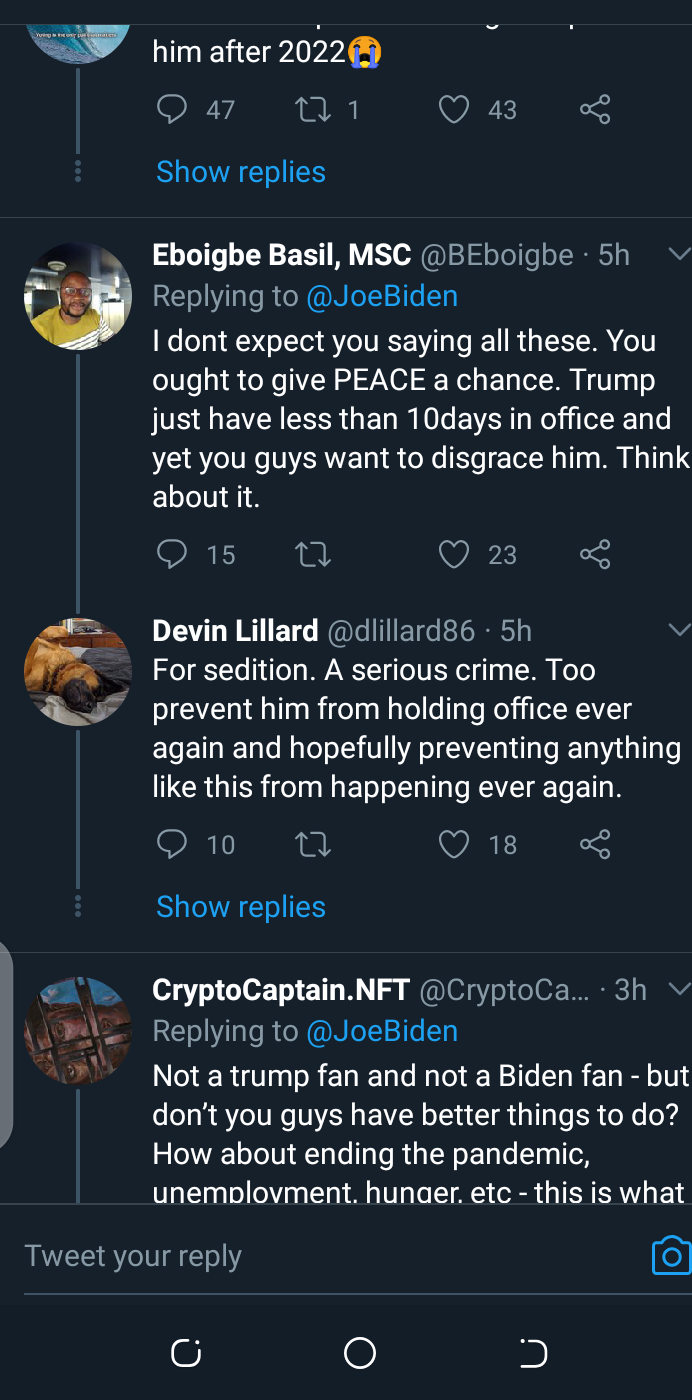 Share your thoughts on this in the comment section.
Like,share and follow for more exciting contents.
Content created and supplied by: Timentertain (via Opera News )