Today's Headline: Herdsmen and Farmer Clashed Again In Ogun, Kaduna Government Prosecutes Kingmaker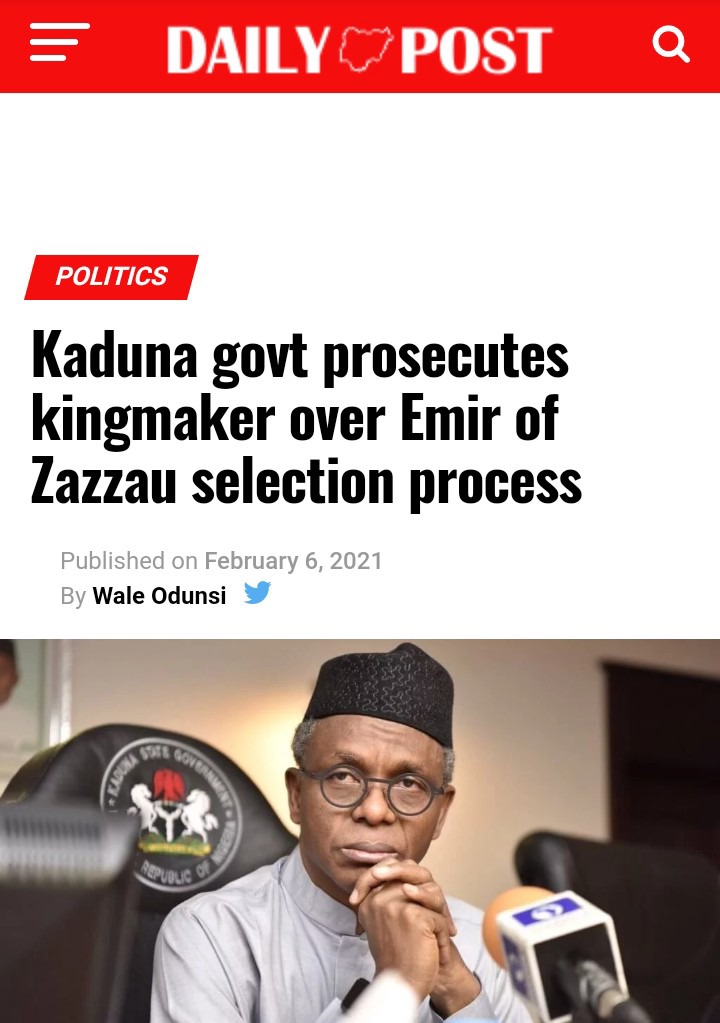 Kaduna govt prosecutes kingmaker over Emir of Zazzau selection process
The governor of Kaduna State filed a criminal complaint against Wazirin Zazzau, Ibrahim Aminu, for alleged forgery and violation of Official Secret Act during the selection process of a new emir.
According to the news, the kingmaker submitted three names to the government as the potential Emir of Zazzau and equally voted for them. Out of the three names submitted, Ahmed Bamalli emerged the winner after several weeks of deferment.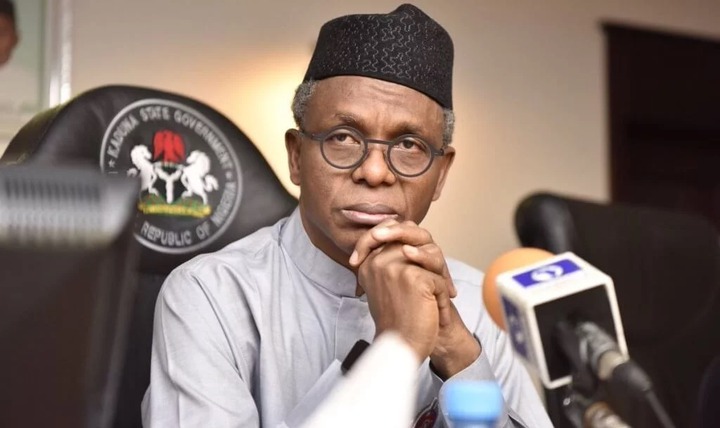 However, Governor Nasir El-Rufai jettisoned the process and announced Ahmed Bamalli as the Emir. The Iyan challenged El-Rufai's action in court until his demise in January.
It was said that Aminu, Chairman of Zazzau Kingmakers Committee, will appear before a Chief Magistrate's Court 1, Ibrahim Taiwo Road, on February 15 for allegedly releasing the outcome of their decision to "unauthorized persons".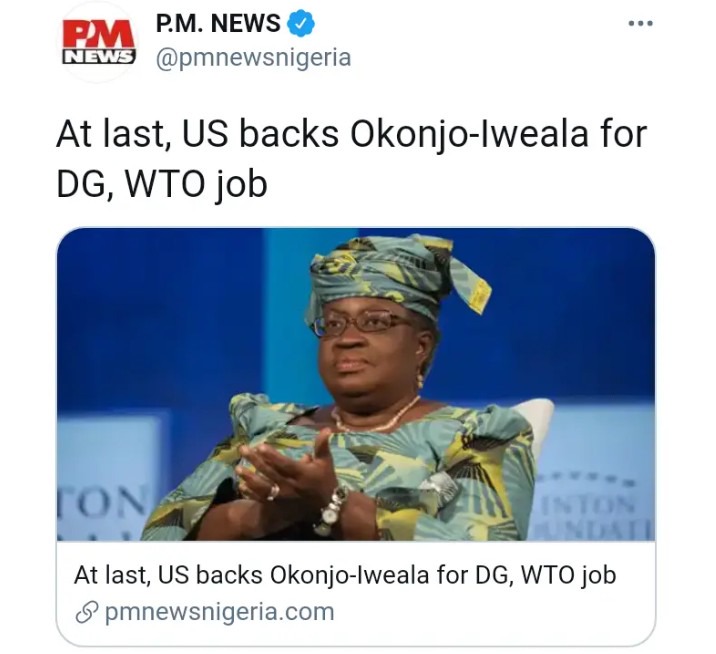 At last, US backs Okonjo iweala
The United States has at last backed Nigeria's former Minister of Finance, Dr. Ngozi Okonjo-Iweala for the Director General position at the World Trade Organisation, WTO. This is hugely because the South Korean contestant, Too Myung Her stepped down on Friday, the 5th of February 2021.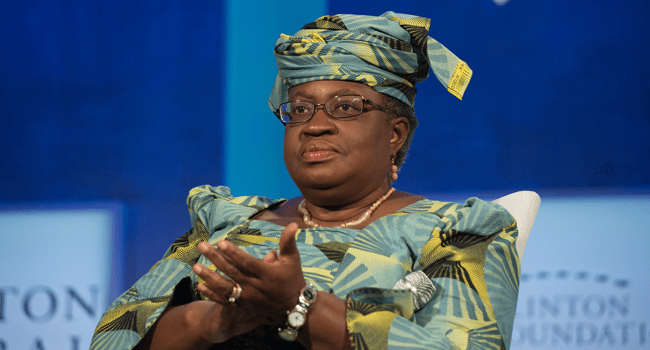 Recall that US had earlier in October last year blocked Okonjo-Iweala's candidacy for the DG WTO job even after all member countries endorsed her candidacy. It was rumoured that The US backed Yoo for the job because Okonjo-Iweala was supported for the job by China and the US did not like it. 
However, there was a sudden turn around on their part and they are now backing Ngozi Okonjo-Iweala up. This is great news for Nigeria and her citizens all over the world.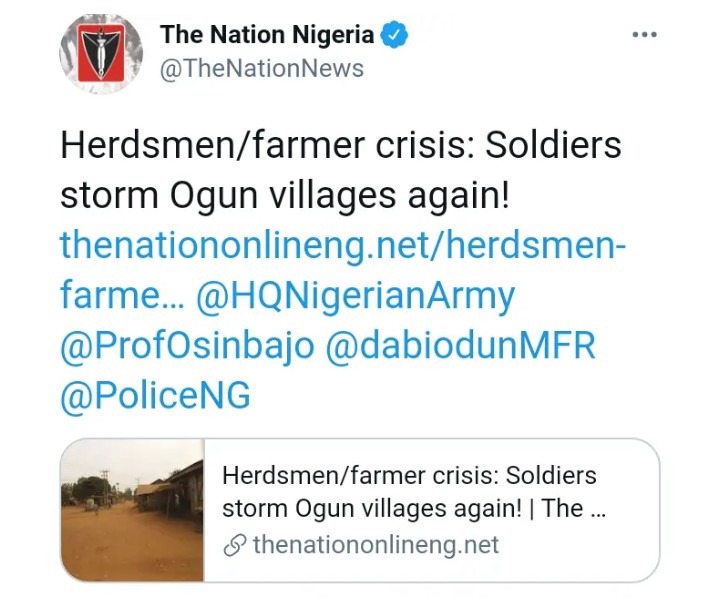 For the second time, soldiers from 35 Artillery Brigade, Alamala, Abeokuta, Ogun State, have visited some villages in Yewa North Local Government Area, Ogun State, where they had earlier brutalised residents at the instance of some herdsmen.
About 29 villages in the area had been attacked in recent times by terror herdsmen who were said to have camped at Eggua, a neighbouring town, from where they led their cattle to destroy farmlands within the Ketu-Yewa communities, which share borders with the Republic of Benin.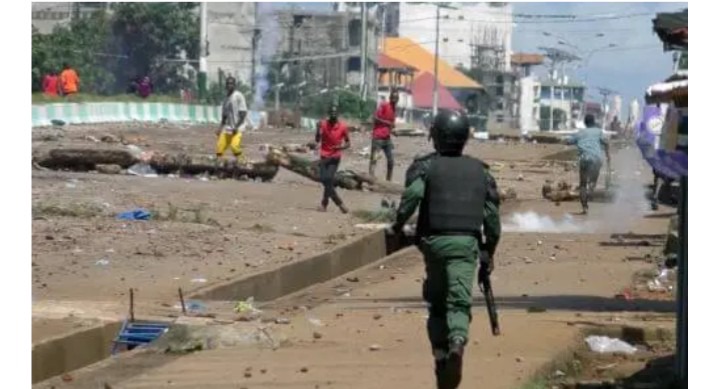 Recall, in my previous article that I told you that Ogun State police command had warned the members of the host community to desist from assaulting the Fulani herdsmen in the community and that anybody found assaulting them will be punished. They also arrested other suspects who were found assaulting the herdsmen.
Also some time in December 2020, soldiers was seen escorting herdsmen to some villages and battered the community members who refrained the herdsmen from grazing their cattle on their farmlands.
The traditional rulers in the area had written a petition against the soldiers, the state government, and the police in the state.
Content created and supplied by: TopTrendyNews (via Opera News )