*Vice President Yemi Osinbajo has proven himself in his role as the number 2 citizen of Nigeria
*He deserves a chance to have a go at the number 1 seat in 2023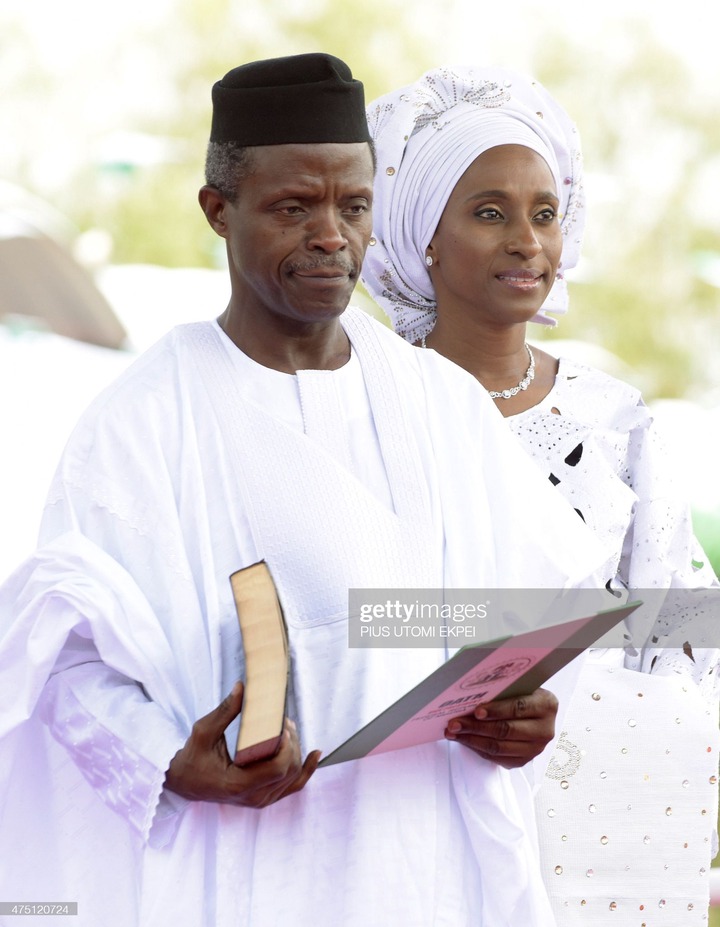 Vice Present Yemi Osinbajo with his wife (Dolapo), as he takes oath of office at the Eagles Square in Abuja on May 29, 2015
Credit: gettyimages.com
As the 2023 general elections draw closer, a lot of news/rumours will surely be making waves as politicians strategize and others (political analysts and the masses), analyze the various moves been made and the chances of the various politicians seeking election.
For the office of the president, there is an unconstitutional and an unwritten agreement that power should rotate between the northern and southern parts of Nigeria.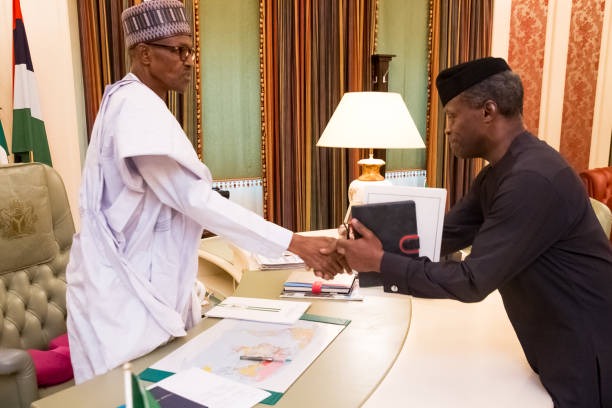 President Muhammadu Buhari (L) shaking hand with Vice President Yemi Osinbajo (R)
As it is the turn of the southern part of Nigeria (which comprises of the South-West, South-East and South-South) to produce the next president of Nigeria come 2023 by God's grace, one name that should be a very strong contender for the position in my own opinion is current Vice President Yemi Osinbajo.
I know that the Igbos from the South eastern part of Nigeria are agitating that they should be allowed to produce the next president of Nigeria come 2023, and I believe that they have a very strong case.
This article is based on looking at a suitable candidate from the southern part of Nigeria generally with strong credentials.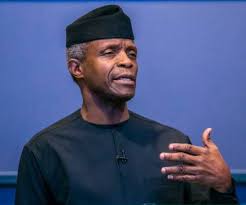 Vice President Yemi Osinbajo responding during an interview
Credit: sunnewsonline.com
My case for Professor Yemi Osinbajo as a good choice for the presidency in 2023 is based on the following
Intelligence
Professor Yemi Osinbajo has shown that he is an intelligent person. The way he responds to questions shows his knowledge of the "Nigerian situation".
His knowledge of the challenges facing Nigeria which includes political, economic, religious, and ethnic challenges have been broadened as a two-time Vice President.
Even during town hall meeting leading to the 2019 election, his intelligent response to questions was on display.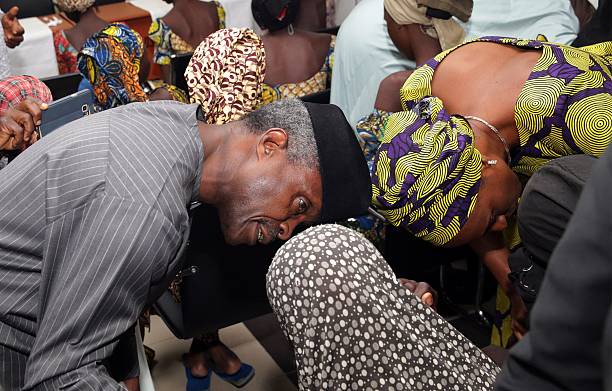 Vice President Yemi Osinbajo and his wife Dolapo (in 2016), meeting with the 21 released Chibok girls
Credit: gettyimages.com
Detribalised
Our beloved Vice President has not shown signs of being a tribalistic person, rather he comes across as a detribalised person.
The way he talks and also relates with people from various parts of Nigeria shows him to be detribalised.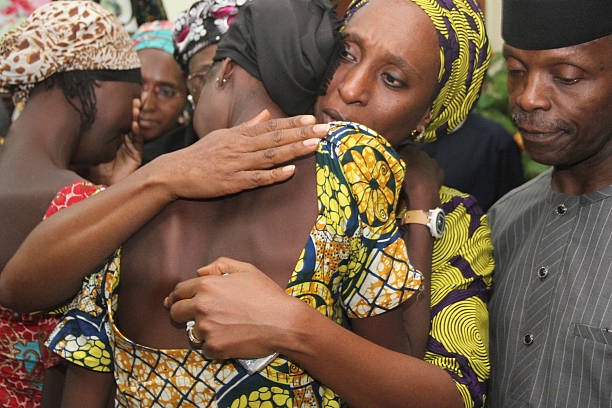 The wife of the Vice President, Dolapo hugs one of the released Chibok girls (in 2016)
Credit: gettyimages.com
During his brief spell as Acting President (while the President was away on medical treatment), he was seen holding meetings with various groups in Nigeria in their own States (to discuss the challenges they face and likely solutions to the problems).
Nigeria needs a president who will be a president for all (or at least for majority), and not a president for few (or minority).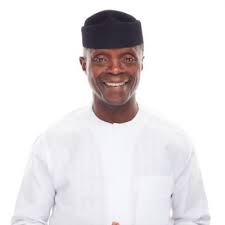 A smiling Professor Yemi Osinbajo (Vice President of Nigeria)
Credit: twitter.com
Integrity
Although various allegations and rumours of corruption have been levelled against him, not one of them has been proven to be true.
He would have been in power as Vice President for 6 years (come May 29th 2021), and he has largely kept his integrity.
Corruption allegations levelled against him such as mismanaging $250m allegedly withdrawn from the country's tax service to fund APC's 2019 election campaign made by Timi Frank and Katch Ononuju (africanews.com 27/09/2019), and also the #5.8 billion fraud allegations levelled against National Emergency Management Agency (NEMA), an agency chaired by the Vice President meant to cater for the internally displaced persons (IDP) made by the House of Representatives (pulse.ng 14/11/2018), both ended up with his integrity unblemished.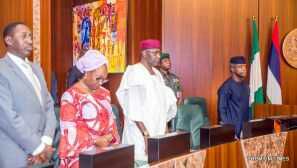 Vice President Yemi Osinbajo, As Acting President chaired FEC meeting of 24th May, 2017
Credit: nairaland.com
Ability To Perform
Vice President Yemi Osinbajo's ability to perform as the president of Nigeria was put to test while President Muhammadu Buhari was outside Nigeria (UK) on health ground and the Vice President did not disappoint.
The way and manner in which he was said to have presided over NEC meetings, took major decisions like sending Justice Walter Onnoghen's name to the National Assembly for confirmation as substantive CJN in 2017 and swearing him in shows that he can perform as the president of Nigeria.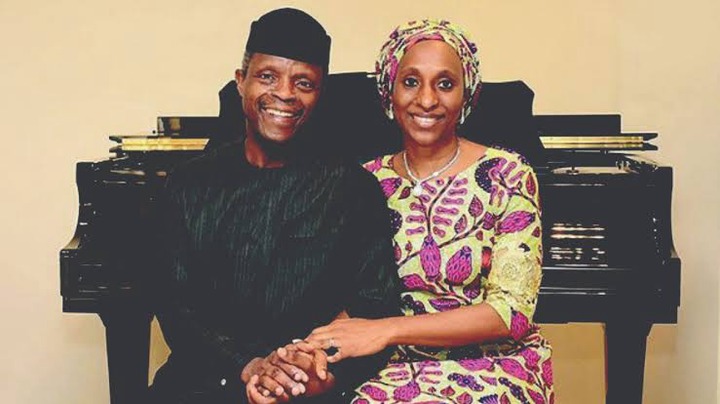 Vice President Yemi Osinbajo with his wife Dolapo seated
Credit: thisdaylive.com
These are just four out of the qualities that makes him suitable for the job of the President of Nigeria.
Equally important is the fact that although he is a Pastor, Vice President Yemi Osinbajo is not known to be religiously biased towards or against a particular religion or religious group. No religiously biased statement or action has been credited to him so far.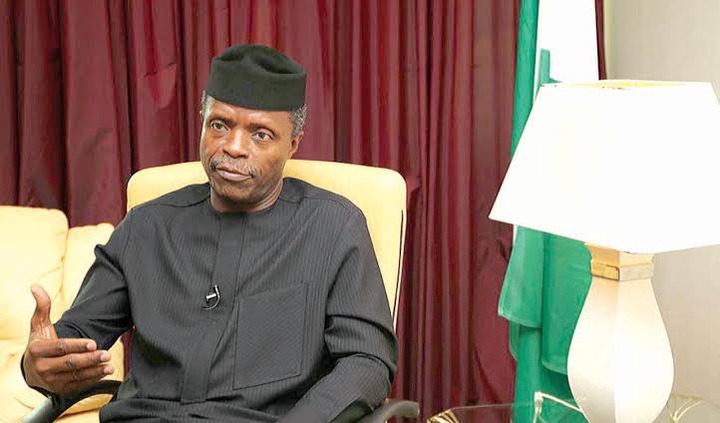 Professor Yemi Osinbajo deserves the chance to be the President of Nigeria
Credit: m.guardian.ng
What do you have to say about Vice President Yemi Osinbajo's ability to lead Nigeria as President? Do you think that he will perform well? Kindly share your opinion with us below.
Content created and supplied by: TrueNewsInfo (via Opera News )