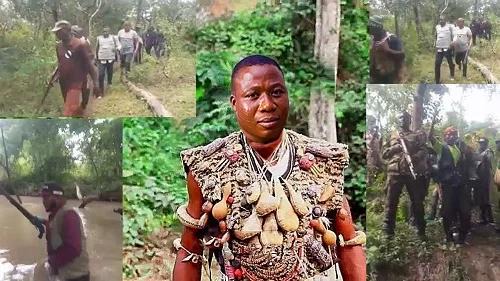 The 45-year-old man, Sunday Ighoho, has had his name on the news headlines for some time now. 
His fight, and defense for the Yoruba people have made him a human right militant against the Fulani herdsmen.
Many Yoruba folks admire him as a Warlord. His operations during the community war that happened between Ife, and Modakeke towns, spoke a lot about him.
Although, some individuals see Sunday Igboho as a political rascal. According to history, he was tutored under the leadership of late Chief Lamidi Adedibu, former Ibadan politician.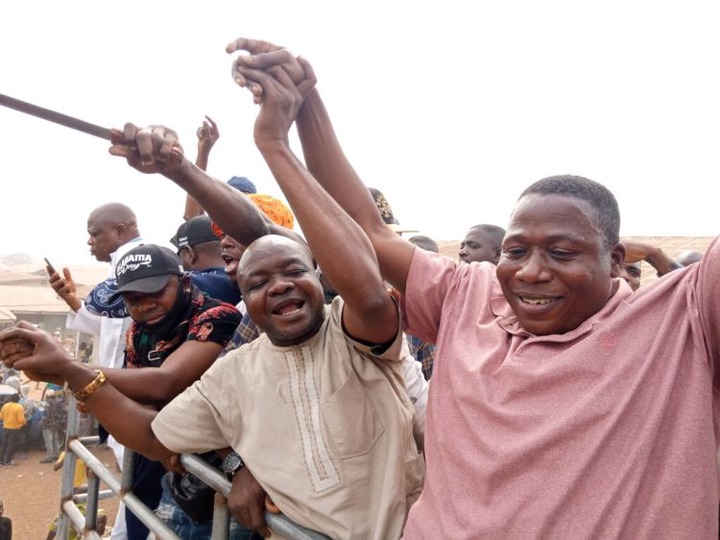 He served the past governor of Oyo State, Chief Ladoja Rasheed, as his Chief Security Officer during the chaos, and political violence of PDP in the 4th republic.
These are the supernatural abilities, and 4 strange powers of Sunday Igboho.
He can command a gun. There is a confirmation that he possesses the power to command a gun any time. He doesn't have to carry a gun around.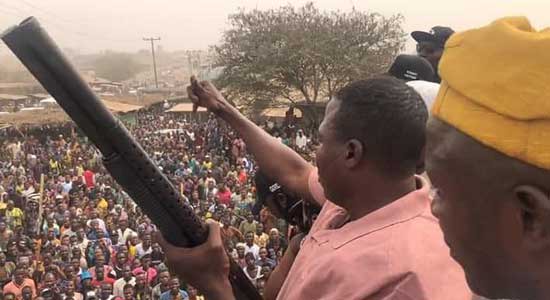 Whenever he wants to use a gun he only gives a command, and a gun appears in his hand. Isn't that supernatural? He verified that he inherited this power from his late father.
There's is no scientific knowledge that can interpret how it happens. That's because it's a supernatural ability from the Yoruba tradition.
The power of Ayeta. Ota in Yoruba language means bullets, and Ayeta simply means power on a human body that does not permit bullet to enter.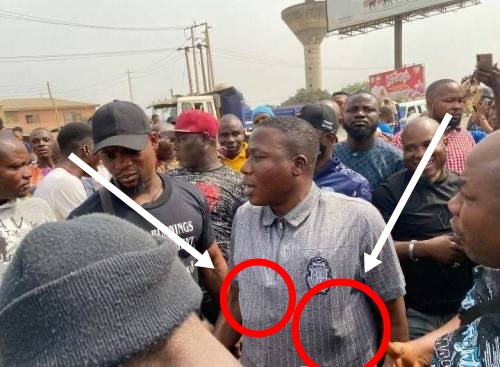 Recently, during his attack at Igangan, he said that the Seriki Fulani's escort soldiers shot him, but the bullets didn't enter his body.
He has the power to defeat his enemies effortlessly, without being hurt. This is what transpired during the community battle between Ife, and Modakeke.
He became very popular after the battle, a lot of fighters died during this battle, but Sunday Igboho was not hurt.
He has the power of bravery. He has the bravery to go into the battlefront, and he talks anywhere without being afraid of anybody.
Content created and supplied by: Temmyabbe (via Opera News )