A leading pan Nigerian organisation, United Patriots of Nigeria, has fingered political players and non state actors for conspiring to create ethnic tension in Oyo state.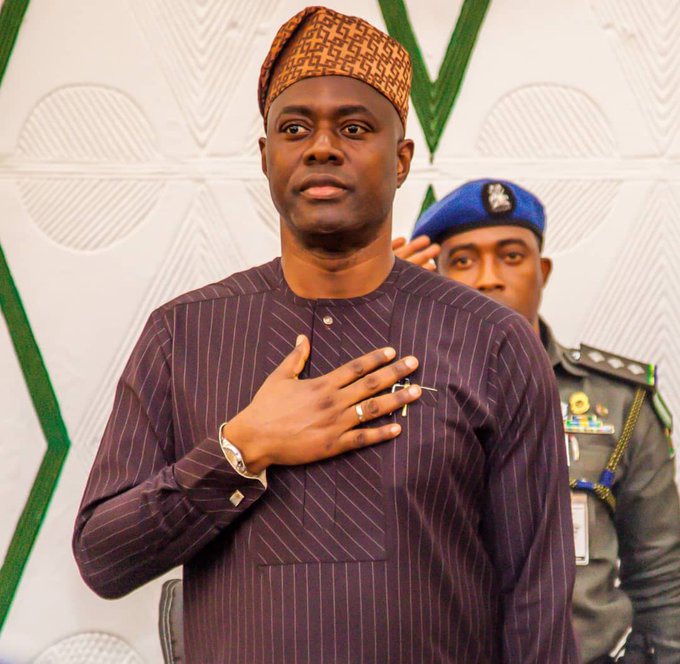 Governor Seyi Makinde
The group in a statement by its publicity secretary, Mr Tamunotonye Inioribo, alleged that the heightened security situation was well scripted and orchestrated to create unrest and frustrate the development efforts of Governor Seyi Makinde, who has been working tirelessly for the betterment of the state.
"The situation in Oyo is a scripted conspiracy by some political elites, who are mostly of the opposition, and some criminal elements working for them, to create a situation targeted at distracting Governor Makinde from the ongoing developmental projects in order to paint him in negative light before the public.
Furthermore, Oyo state is neither the only state in the southwest region nor the only state with the herdsmen threat. The Governor has been doing what is lawful to bring the troublemakers to justice and arrest the situation, which has yielded positive results but unfortunately, some powerful members of the opposition have continued to sponsor falsehood and unrest in order to satisfy their inordinate ambition.
We saw a similar situation during the Jonathan's administration when some unpatriotic members of the opposition succeeded in making the administration unpopular across some parts of Nigeria through direct and indirect support to Boko Haram terrorists that ravaged the northeastern part of the country", the statement reads in part.
The group thanked the people and lawful residents of the state for their continued support for Governor Makinde, and charged them to resist every attempt by those that don't mean well for the state to turn their homelands to theatre of war. It also called on the Governor to remain focus in delivering his mandate and not distracted by the machinations of the opposition.
Content created and supplied by: Barcanista (via Opera News )